Girl, Wash Your Fuzzy Navel- A Low Carb Fuzzy Navel Cocktail (with video)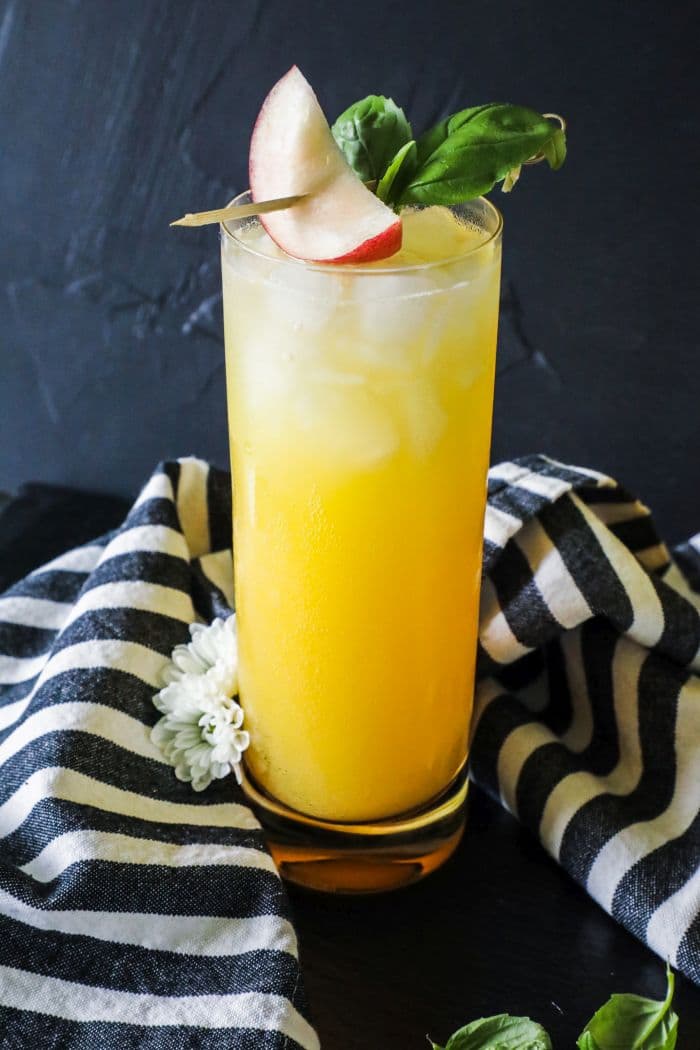 A low carb keto approach to a classic fuzzy navel. This cocktail features neutral spirits, fresh squeezed orange juice, low carb peach flavored mixer, egg white (don't panic), and tied together with the best keto simple syrup. Easy, sort of fancy, and delicious too!
Another month of the Bon Appeteach "Book Club" and another month where I make a delicious cocktail named after a book. That we never read. Because this is a food blog and that's what I'm sticking too!
Not that I don't love reading and in fact I have read the book (well most of it), "Girl Wash Your Face", by Rachel Hollis. Considering we're all not probably feeling our best selves maybe right now I am hoping that hopefully this cocktail can help a little instead.
2020 being a self-help book theme for all these cocktails was some damn good planning if I do say so myself…. hopefully you are all hanging in there and hopefully you are looking for some fun ways to step up your cocktail game!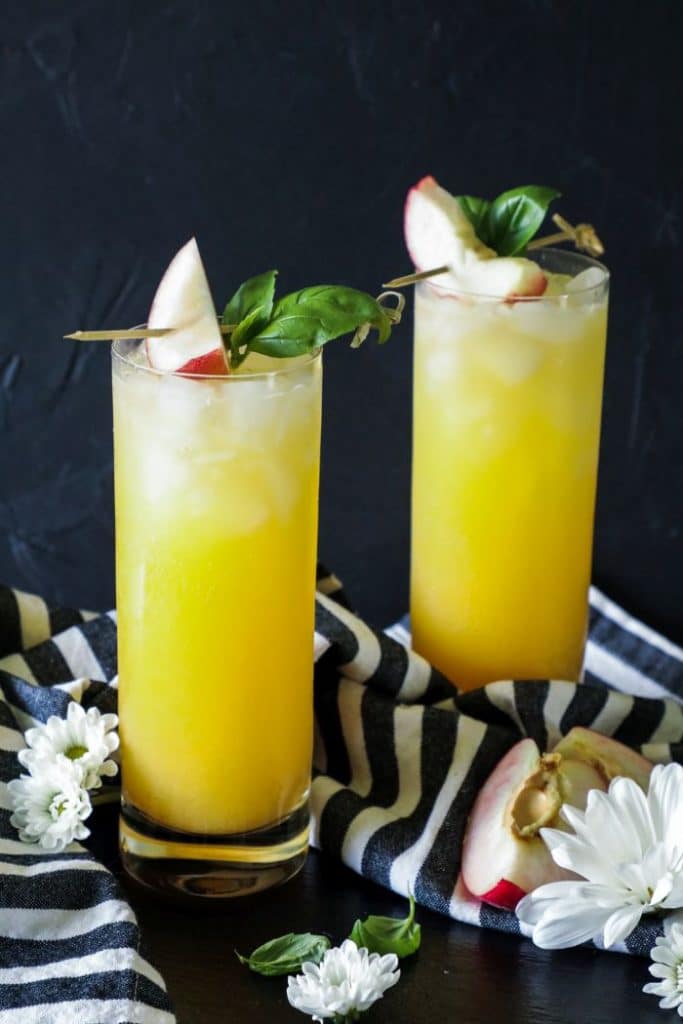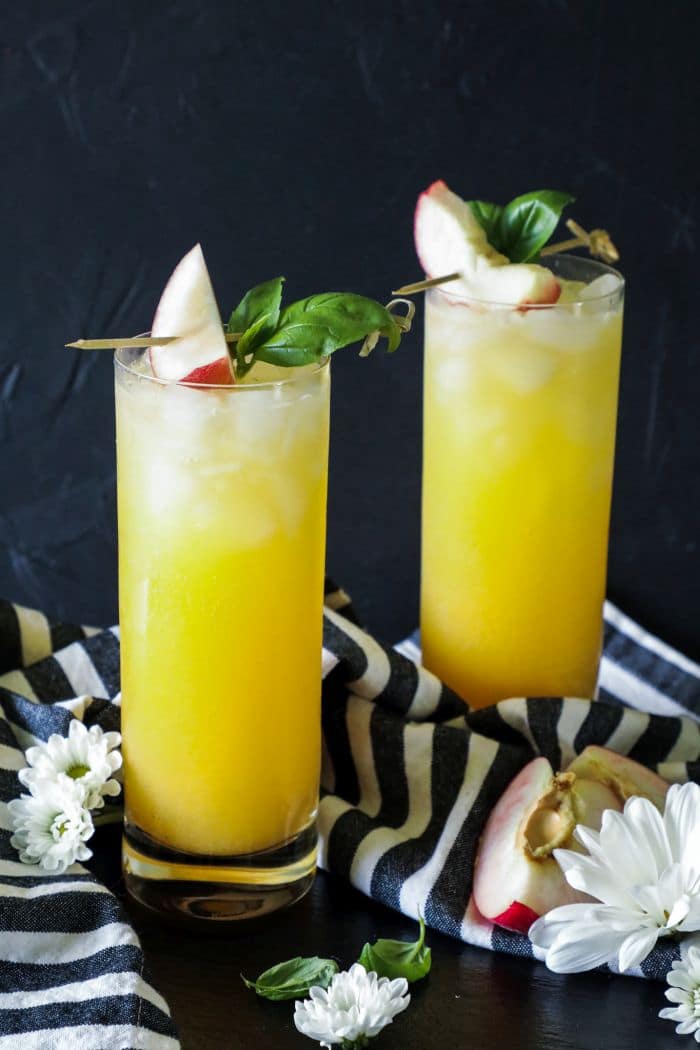 I got you covered! Below is the break down of how I took a classic fuzzy navel (just some orange juice and peach schnapps) and turned it into a little more upscale and a lot less carb heavy to fit all your keto needs.
Ingredients, tips, tricks, and all the video are below!
"School" Supplies:
2 oz Fresh Squeezed OJ
1 Egg White
2 oz. Vodka
2 oz. Keto Simple Syrup
2-3 oz. ICE Peach Nectarine Flavored Drink
"Class" Notes:
Shaken, Not Stirred-
This cocktail might look like it has a lot of moving parts but it is actually quite simple. Because a classic fuzzy navel has peach schnapps as the main spirit (1 oz is over 6 net carbs for my keto friends out there), I wanted to find a way to pair the peach and orange flavors together to make a great replacement.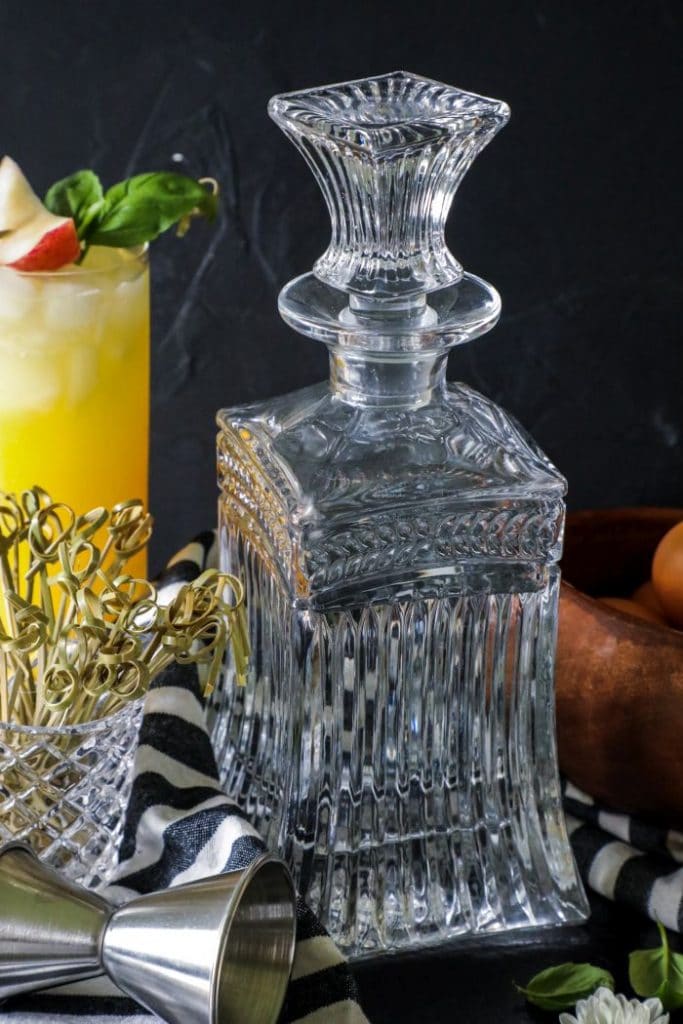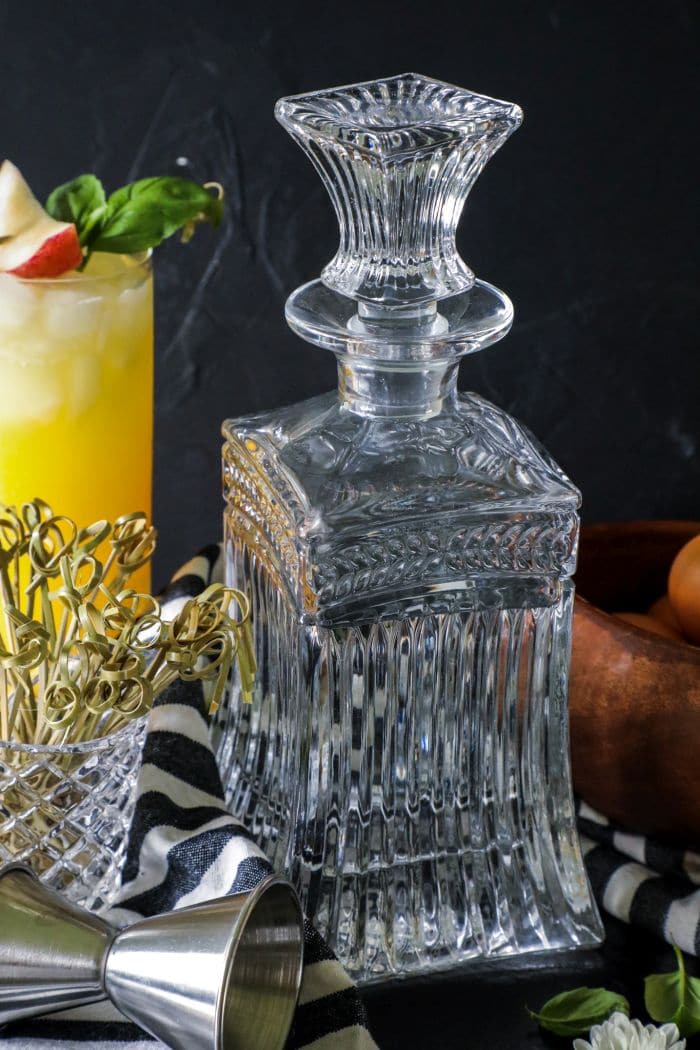 So that's why I chose vodka. It's zero carbs, zero flavor. We're getting the flavor for this drink from everything else. This kinda morphs us closer it to screwdriver territory, but I'm sticking with this as a low carb fuzzy navel!
How to make this cocktail-
In a cocktail shaker, combine your fresh squeezed orange juice (fresh has a way better flavor and way less sugar) and your keto simple syrup (you can omit, use regular simple, or even a honey syrup would be good). Be sure to check out the post on that syrup recipe so you can make more cocktails keto and low carb friendly!
Next, add in your vodka and finally your egg white. If you haven't seen an egg white in my Earl Grey Gin Fizz or my Keto Irish Coffee Martini, then you have been missing out!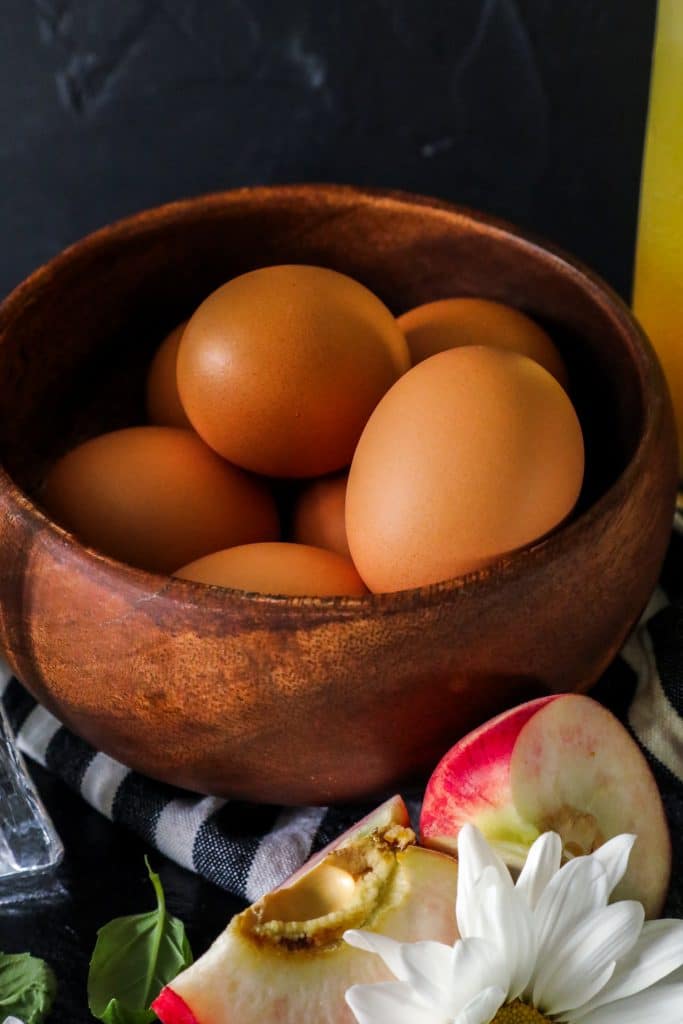 An egg white is not a new concept to craft cocktails. It a great way to add texture, foam, and a velvety mouthfeel to a drink. It takes something that might feel slightly watered down and makes you feel like you are drinking a rich, deliciously prepared libation instead.
So come an imbibe with me, don't panic and add a raw egg white in!
Rule to using egg whites in cocktails-
So after saying all that, there are some things to note to getting an egg white to do it's thing in your drink.
Shake the egg white and other ingredients together first, with no ice! This allows the egg white to foam up quite a bit (think when you whisk egg whites for a meringue). No, it won't turn your cocktail into a giant meringue but it will develop a lot of air and a nice foam.
Shake a second time with ice, then strain (or double strain) into your glass. By shaking the cocktail "dry" first (no ice) then shaking with ice you're able to both develop a foam and then chill your drink. Strain into your glass and notice a slight separation of a white foam on the top of your cocktail
Finishing off this drink keto style-
In a Collins glass (read more why this glass is perfect FYI), pour the cocktail mixture in over crush ice. Then use the peach nectarine ICE mixer (not the cleanest keto item but you're also making a cocktail so sit down and listen), top it off!
You'll notice that it foams a little more at the top because the carbonation in the mixer helps develop more of that foam. Garnish with a few basil leaves for aromatics and a peach wedge if desired.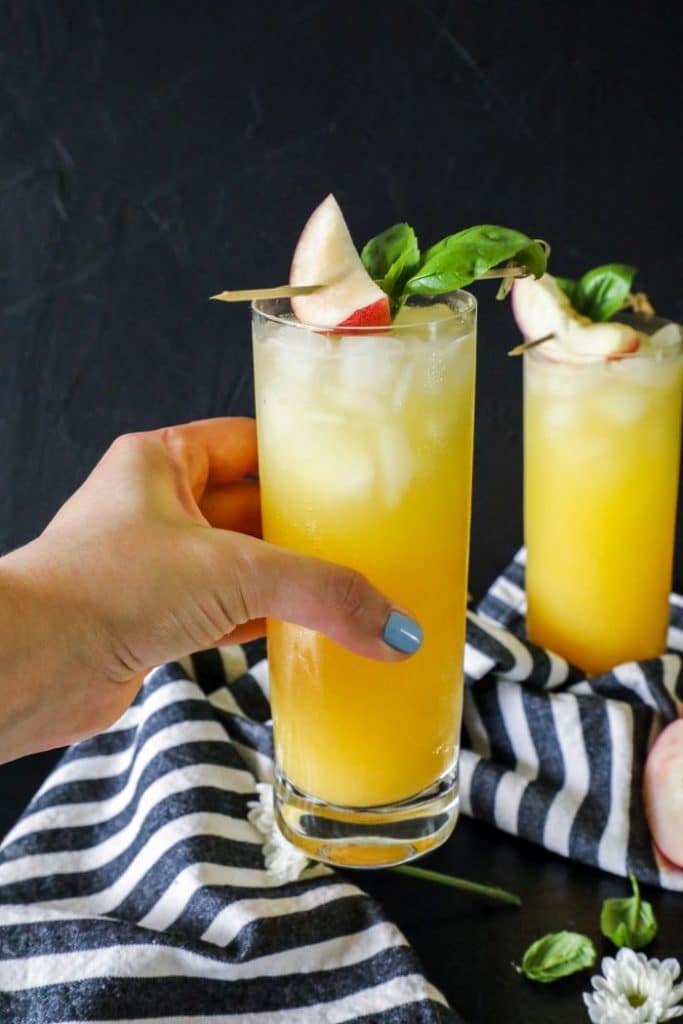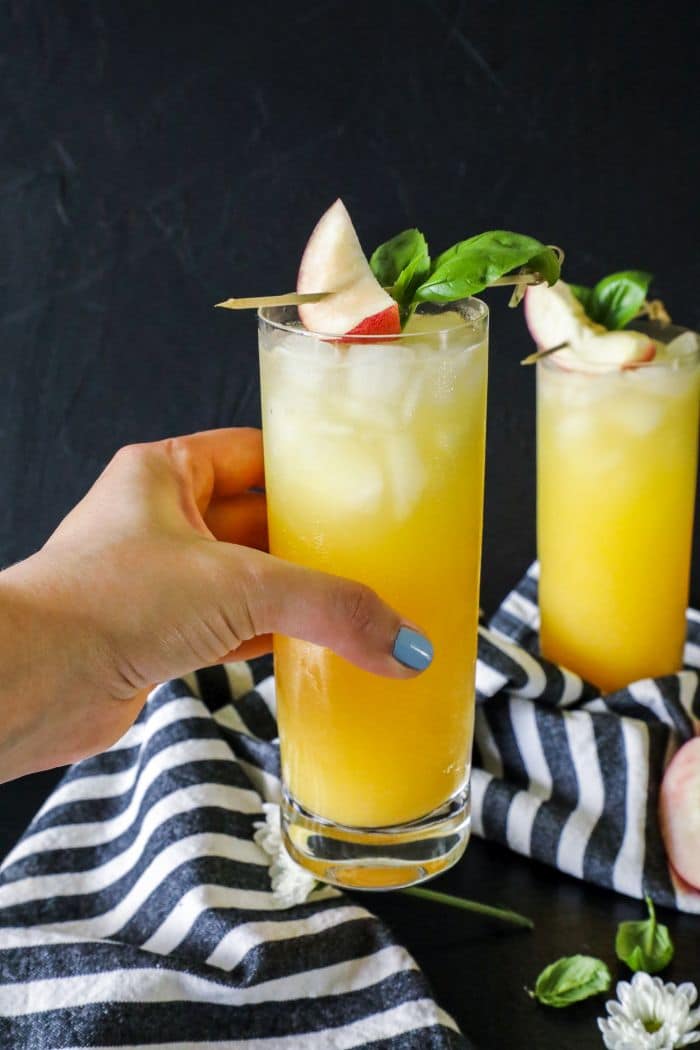 Fuzzy Navel Food Pairings-
This would be a great breakfast or brunch cocktail because of the fruity flavors in the OJ and the peach. But, I also think this would pair nicely with some grilled pork chops, ribs, or even pulled pork!
Check out the full video on how I make my book club cocktails and join me the last Friday of every month for more delicious creations. Drink responsibly and enjoy!
Love this cocktail and want more like it, check these out:
Strawberry Lemonade Keto Whiskey Smash
Bon Appeteach,
-L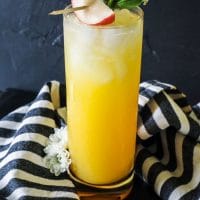 Low Carb Fuzzy Navel Cocktail
A lower carb approach to a classic fuzzy navel cocktail. Bright, refreshing, and perfect for breakfast and brunch or pairing with pork!
Print
Pin
Rate
Ingredients
2

oz.

Vodka

2

oz.

Fresh Squeezed Orange Juice

2

oz.

Keto Simple Syrup

1

Egg White

2-3

oz.

Peach Nectarine Flavored ICE
Instructions
1. In a cocktail shaker, combine the vodka, OJ, simple syrup, and the egg white. Shake first without ice, then shake with ice to chill the drink.

2. Strain it into a glass with crushed ice and top with the peach flavored ICE mixer. Serve with a peach wedge and a few basil leaves for aromatics.
Notes
If you thin the drink is sweet enough, leave out the keto simple syrup. I did like the addition of it here however. You can also sub the ICE flavored drink for peach carbonated water as well if needed.
Nutrition
Serving:
1
g
|
Calories:
174
kcal
|
Carbohydrates:
7
g
|
Protein:
4
g
|
Sodium:
56
mg
|
Sugar:
5
g