Bon Appeteach is a participant in the Amazon Services LLC Associates Program, an affiliate advertising program designed to provide a means for sites to earn advertising fees by advertising and linking to amazon.com. I only share products that I use and stand behind personally, have used, and would buy myself. Thanks for the support!
Homemade Keto Simple Syrup:
This simple syrup has been a serious culinary game changer for me recently. I especially love it for my Bon Appeteach "Book Club" cocktail series (if you're new here, it's the only book club where we don't actually read the book… we just make a cocktail named after one).
It has transformed several of my cocktails to make them sugar free, and ultimately much lower in carbs. I even used this simple syrup idea to make caramel in my Keto Samoa Girl Scout Cookies too. Like I said, GAME CHANGER!
The fun part about this recipe is really how versatile it is and how you can make so many different flavored syrups too. Be sure to read through this whole post because there are some very important notes to making this low carb and keto friendly simple syrup!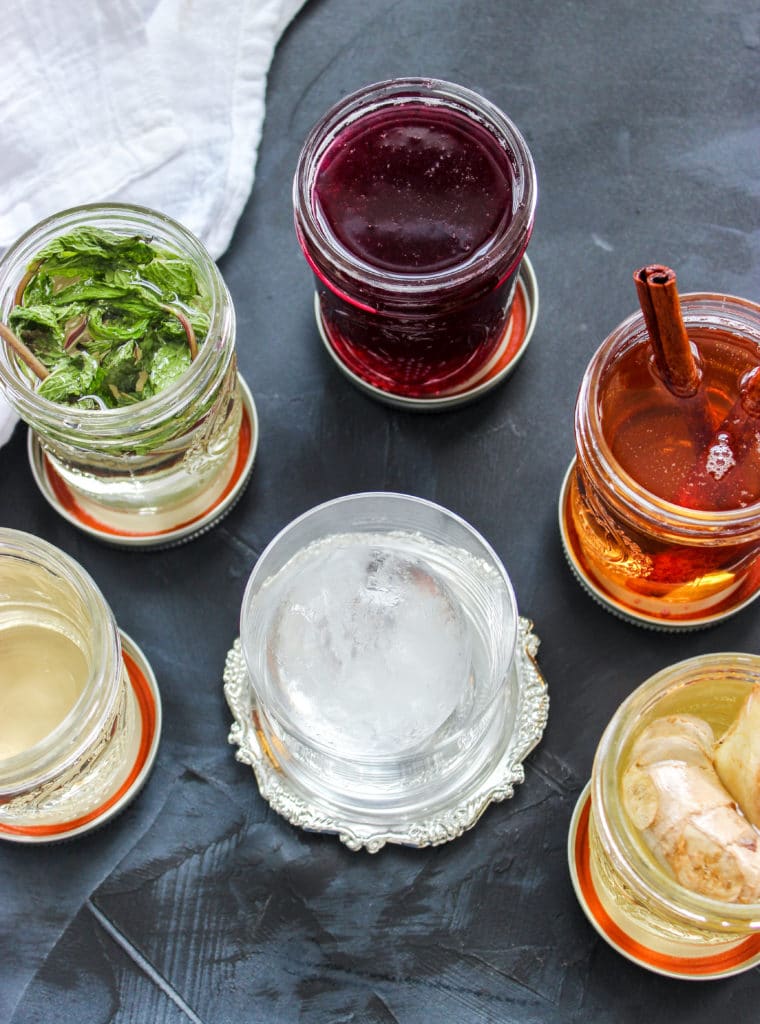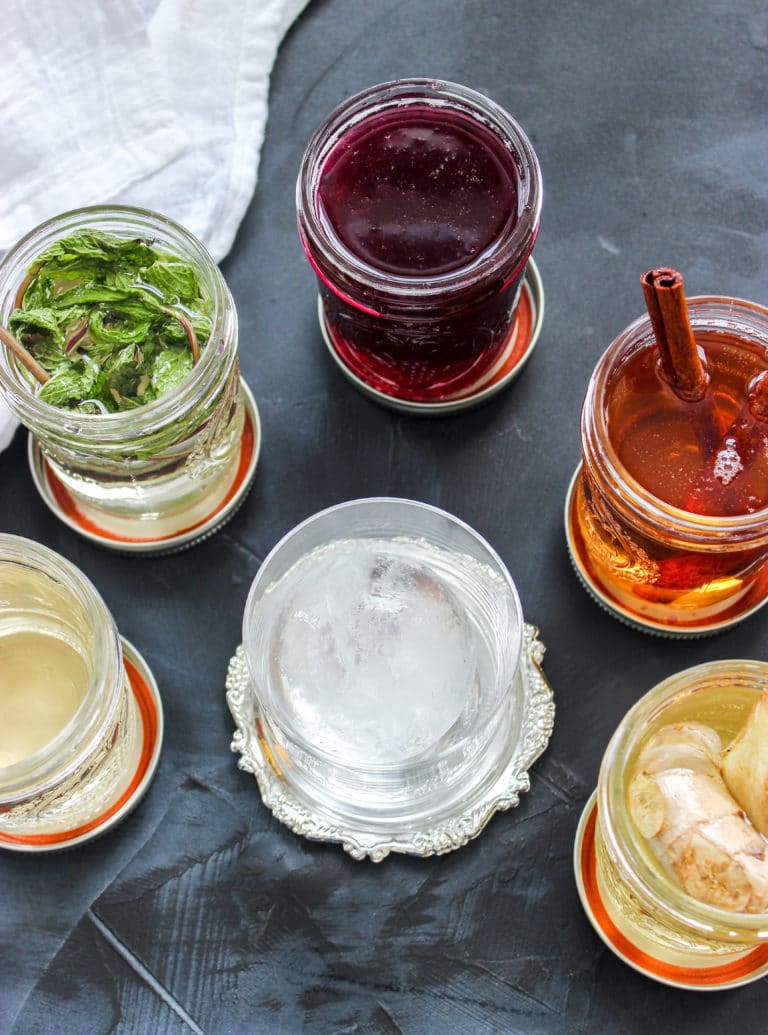 "School" Supplies:
Pot
Measuring Cups/ Spoons
Whisk
Storage Container/ Glass Jars
"Class" Notes:
The idea behind simple syrup isn't complicated, it's just equal parts water to sweetener dissolved over heat and cooled.What you do need to know about making a keto simple syrup however, is that not all low carb sweeteners will work for this process.
The properties of sugar alcohols (aka low carb sweeteners) are not the same as regular sugar. Many will melt and dissolve perfectly well in water (or other liquids), but will recrystallize once they cool. Obviously this is not idea for a syrup.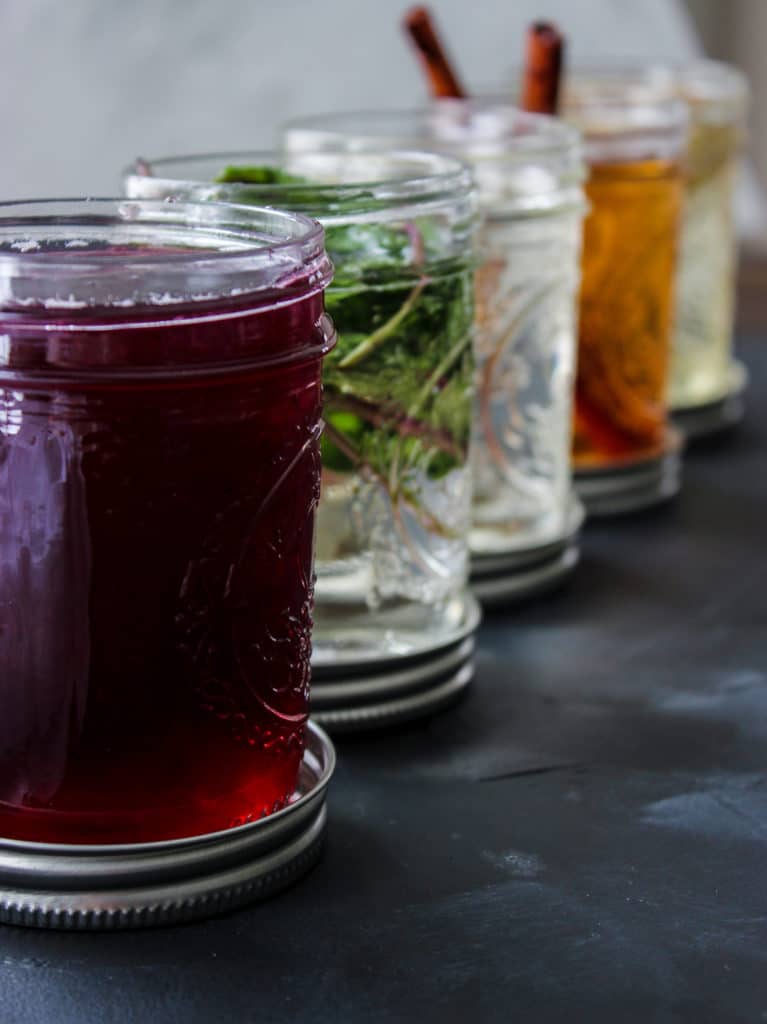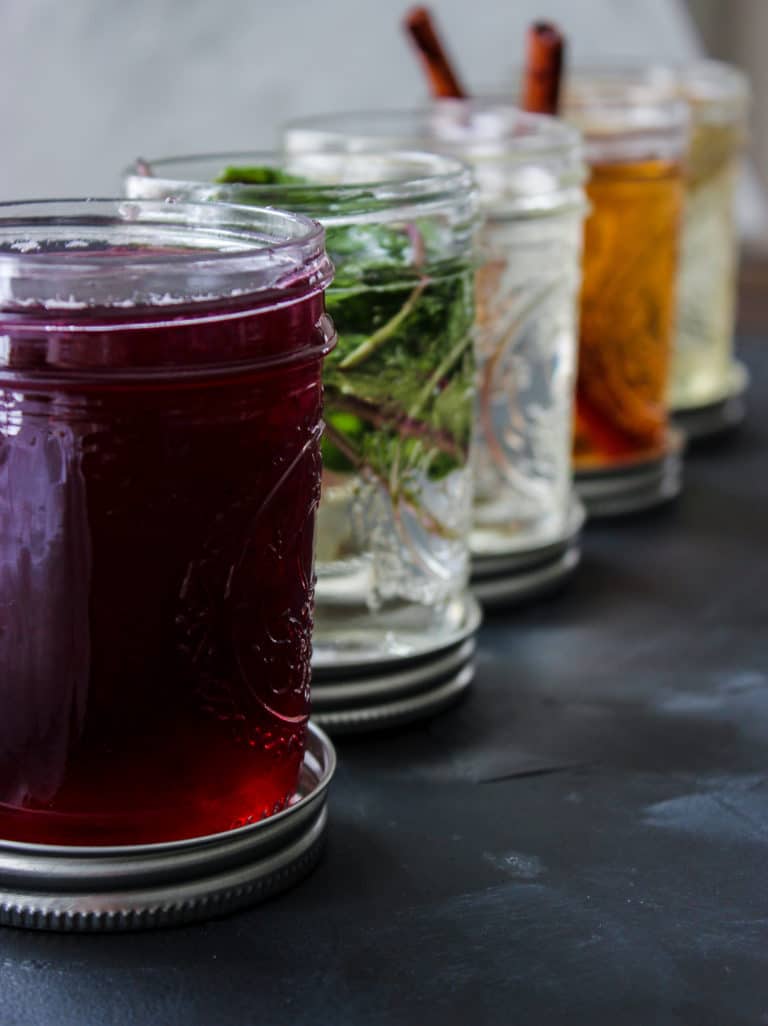 I recently learned about the properties of Allulose. This low carb sweetener acts a lot more like actual sugar, therefore it melts and doesn't recrystalize. In fact, I even made the most delicious caramel sauce for my Keto Samoa Girl Scout Cookies (as mentioned above) and was blown away. I prefer allulose, because I find it truly has zero after taste in my opinion, and I'm pretty picky.
Allulose can be a bit more expensive, so another option is xylitol. Xylitol is about half the price and easier to find in bulk. It is a plant based low carb sweetener, but it can be very deadly to animals (so I choose not to keep it in the house… I'm a messy cook and not looking to take the risk).
Once you have chosen your sweetener of choice, add equal parts water to sweetener into a pot, stir to dissolve, and bring to a simmer. Once it is simmering, simply (pun intended) remove it from the heat and allow it to cool. This is where the fun comes in!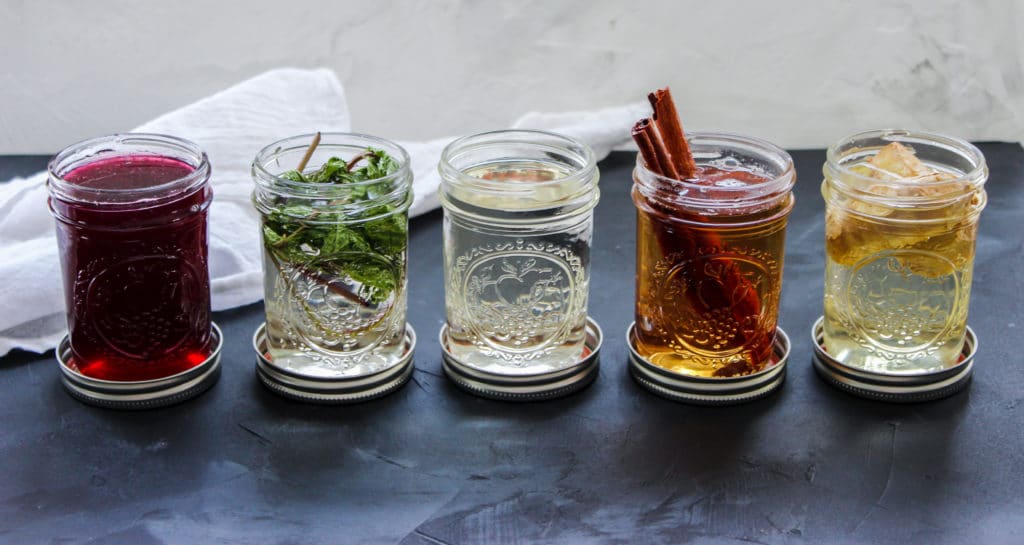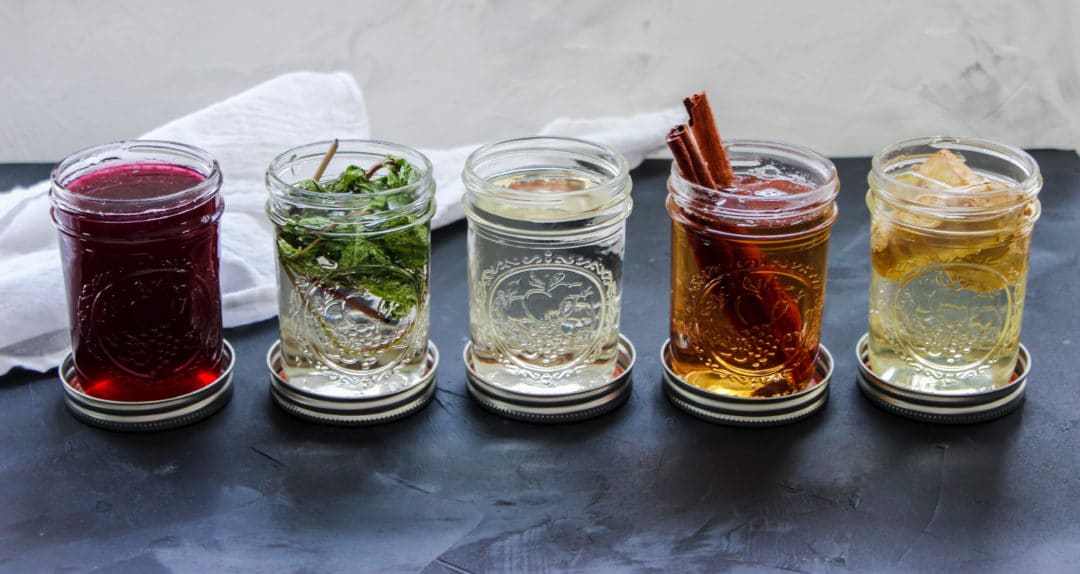 You can do so much more than make just a basic simple syrup. I've made herb based syrups, fruit based syrups, and spiced syrups. I even made ginger syrup (hello moscow mules). Flavoring your syrups is so simple and only takes a few extra steps.
The usual rule of thumb, is to add your flavor profile after you remove the syrup from the heat. This works best especially with herbs like mint and fresh berries. I will allow the cinnamon sticks or whole ginger root to simmer in the mixture however, to help draw out the flavors. It really comes down to how strong you want your syrup flavor to be (the longer you steep the stronger the flavor).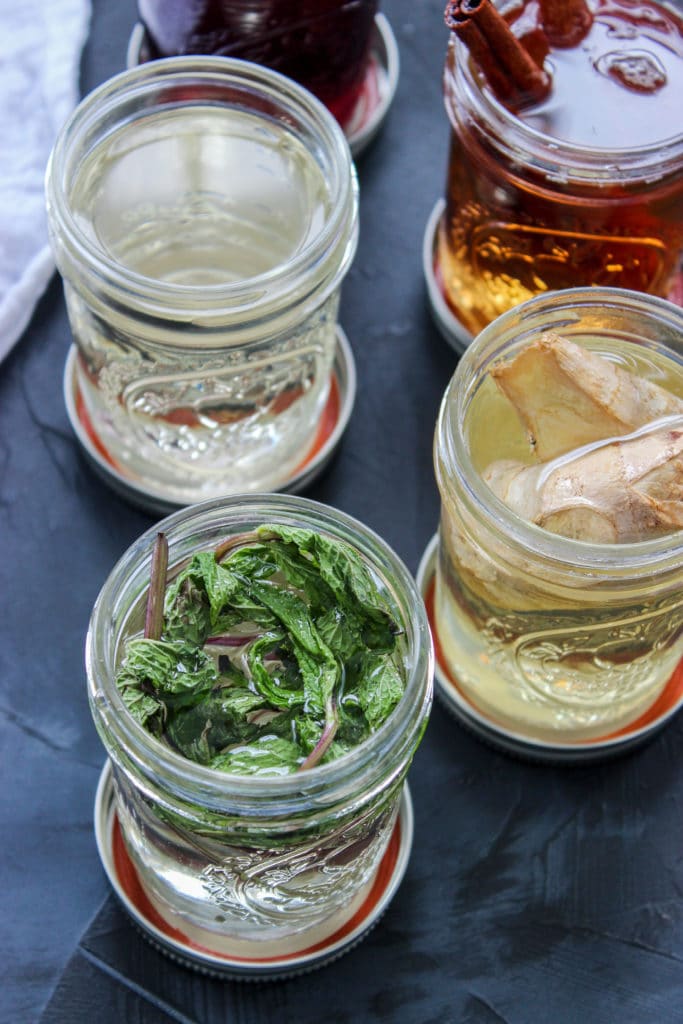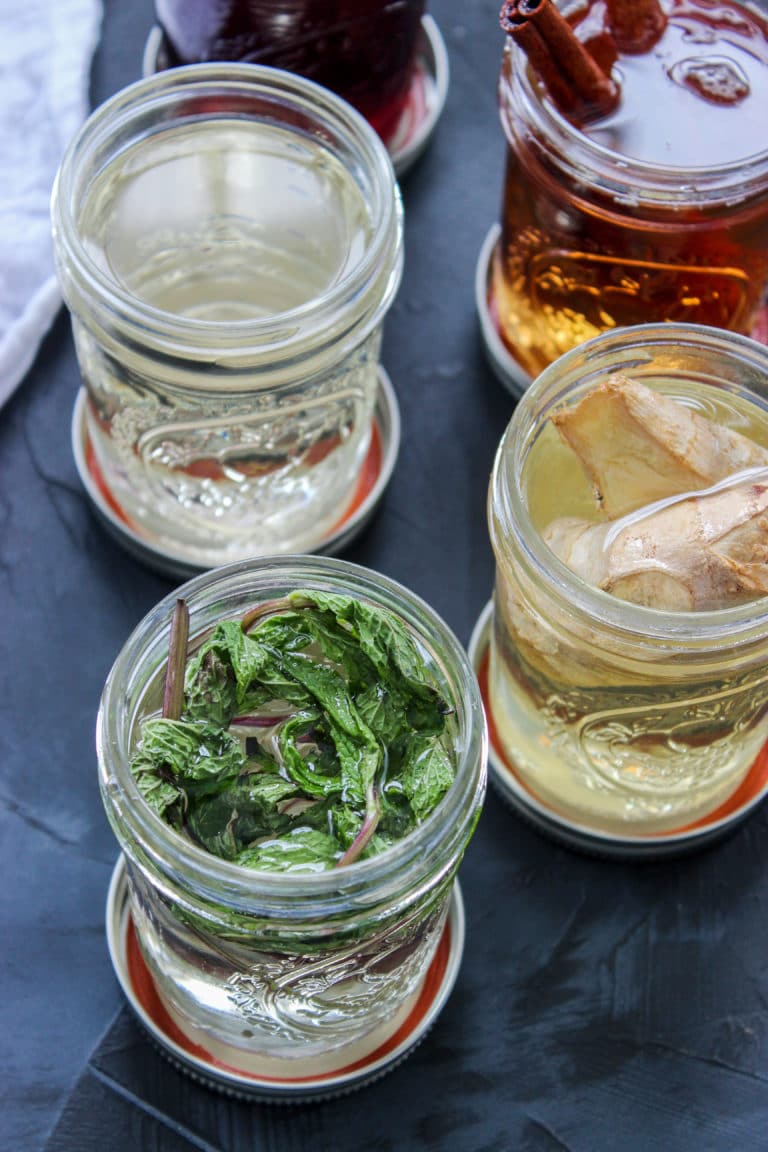 Fruit syrups are a little different. The blackberry syrup pictured throughout this post, was made by adding berries to the hot syrup (off the heat). I used a potato masher to break the berries up and allowed it to steep. Once it hit room temperature, I simply strained it into a jar and discarded the pulp and seeds.
Store the syrups in the fridge. They should last a fairly long time (I haven't tested the shelf life fully but as long as there is no mold, you're good) if stored properly. Use the syrups in a variety of cocktails to keep them sugar free and lower in carbs!
Make sure to follow along over on my Instagram page, where I make low carb cocktails every Friday at 5pm live! It's always a ton of fun, because booze.
Bon Appeteach,
-L
Nutritional Information:
Obtained using My Fitness Pal. I am not nor do I claim to be a nutritionist, so it is important to always verify the nutritional information as brands vary. I work hard to always provide the most accurate information as possible in hopes of making this easier for you, my readers!
Yield: 1 cup
Homemade Keto Simple Syrup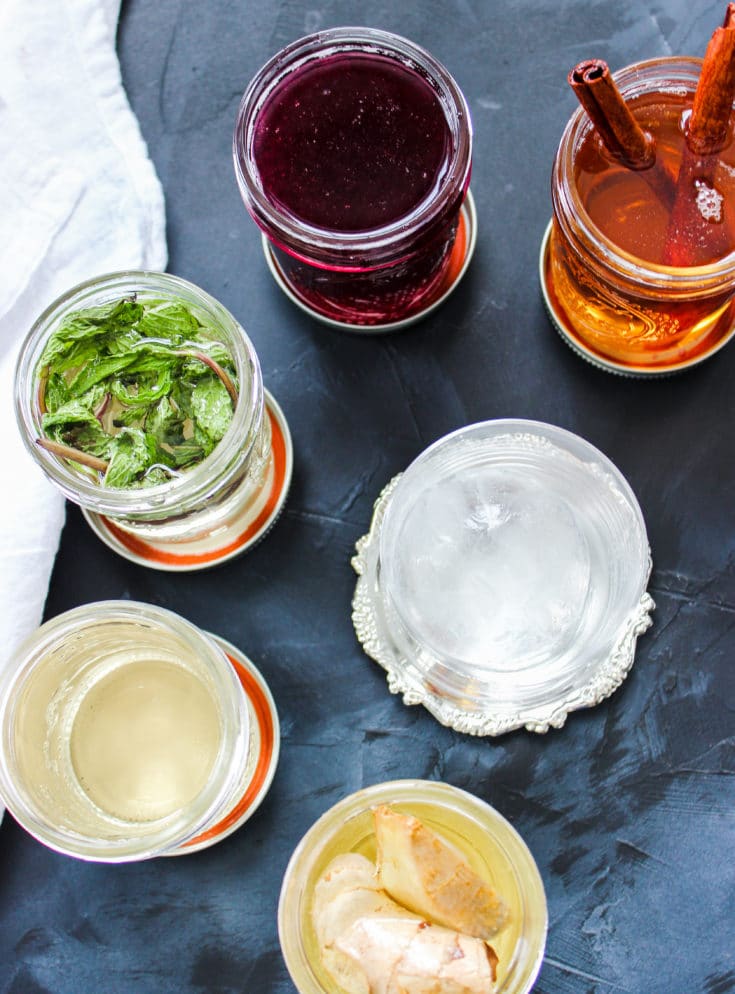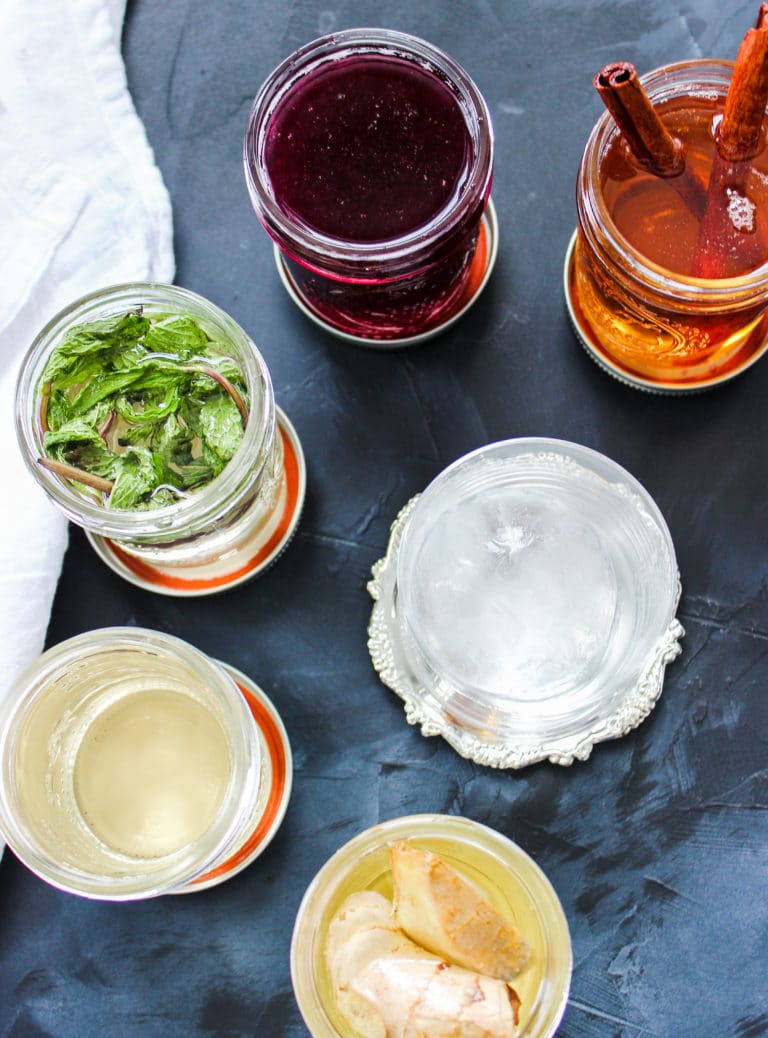 An easy to make, homemade keto and low carb friendly simple syrup. This syrup makes a great sugar replacement in cocktails, sauces, and more!
Ingredients
1 cup Allulose or Xylitol low carb sweeteners (see notes in regards to what sweeteners to use above).
1 cup Water
1/8 tsp Xanthan Gum (optional)
Instructions
In a pot, combine the water and the low carb sweetener. Stir with a whisk to dissolve and allow it come to a simmer. Once simmering, add the optional xanthan gum (slightly thickens the syrup but isn't necessary), then remove from the heat and allow it to come to room temperature.
To add flavors (like herbs, fruits, and spices), steep them in the hot syrup until the syrup is cool. Remove the items and place the syrup in a container or jar. Store in the fridge.
Notes
If making a fruit based syrup, allow the fruit to sit in the hot simple syrup for a few minutes. Then use a potato masher to macerate the fruit and allow it to sit in the syrup until it reaches room temperatures. Strain the pulp and fruit chunks from the syrup before storing.
Recommended Products
As an Amazon Associate and member of other affiliate programs, I earn from qualifying purchases.