Keto Grenadine Cocktail Syrup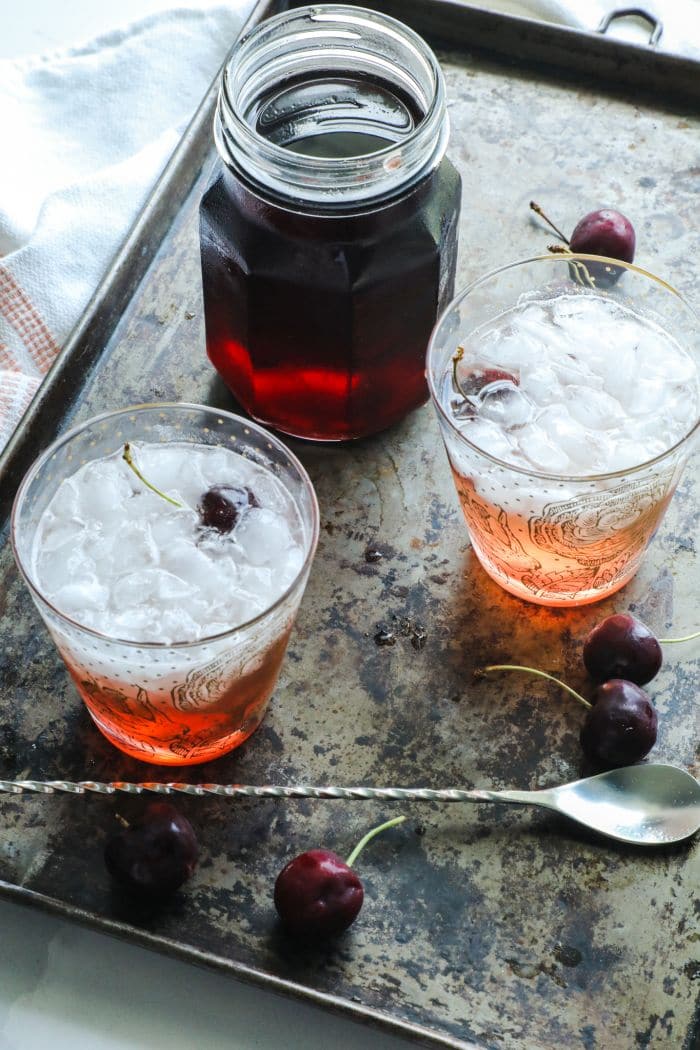 This easy to make, sugar free grenadine mix is the perfect way to enjoy all your favorite mixed cocktails on a keto diet!
I love a good craft cocktail. In fact, if you're new around here I even have a monthly cocktail "club" where I make drinks named after books (it's a great "book club" for that reason).
Each cocktail is usually a low carb or keto friendly drink too!
While I love entertaining and sharing cocktails with friends, I do recognize that drinking alcohol in moderation on a keto diet can sometimes be confusing.
That's why I wrote a whole guide on "how to drink alcohol on a ketogenic diet", to make it easier to have your beverage and drink it too.
From that guide, you will learn that MOST forms of alcohol (wine, liquor and even some beers) are low carb or zero carb, you will find out that MOST cocktail mixers are not.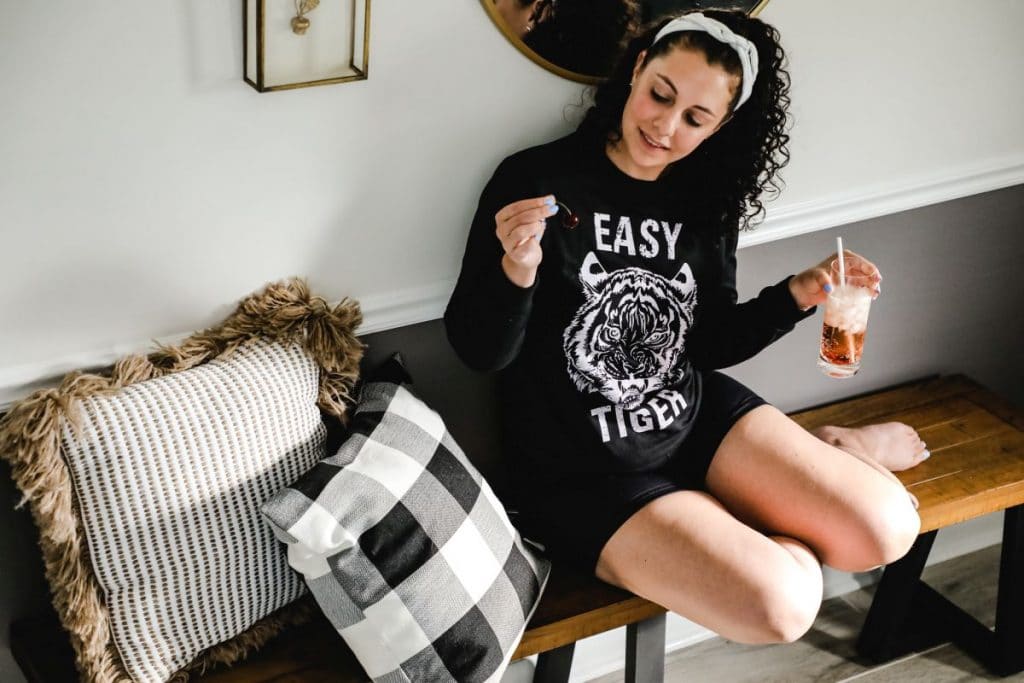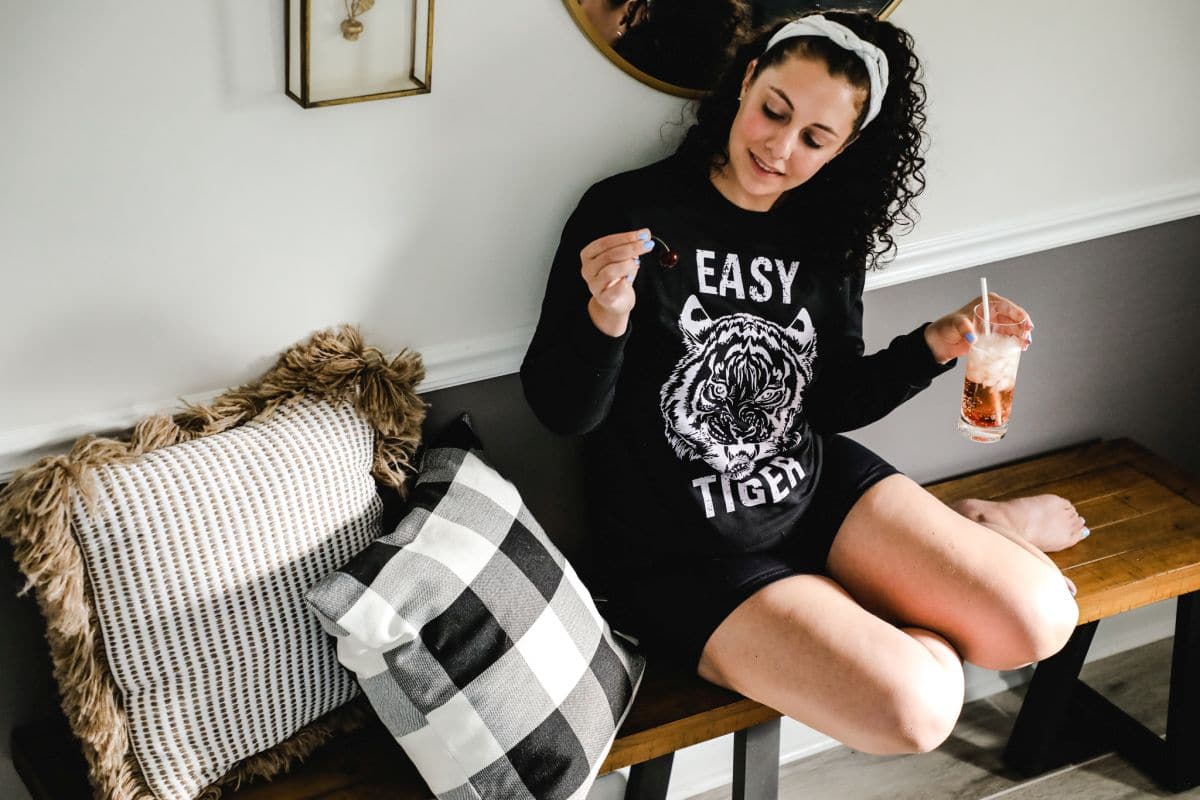 Many in fact are filled with added sugar or high fructose corn syrup (like traditional store bought grenadine) making it an unideal candidate if your eating a low carb diet.
Luckily, I've been working on my mixologist skills over the last two years and I have perfected great mixers as a replacement. It all starts with this Keto Simple Syrup recipe!
If you get the basics down you can easily replicate most drinks with a little creativity and ingenuity, like making a keto friendly homemade grenadine syrup with only two ingredients!
Grab all the tips and techniques below (while this is super simple there are important notes regarding the best ingredients to use in this grenadine recipe) to help get you the best results!
"School" Supplies:
Small Sauce Pan or Small Pot
Liquid Measuring Cup
Whisk
Glass jars for Storing
"Class" Notes:
Let's break down everything you need to know here from the ingredients, to the process, to storage and preservation.
Don't worry, I'll even guide you to some perfect cocktails to use this in too (Shirley Temple anyone?)!
Is grenadine keto friendly?
Traditional grenadine is NOT a keto friendly cocktail mixer.
The standard store bought variety typically has 9 grams of sugar and 13 grams of carbs in just 1 tablespoon!
Not to mention most syrups contain artificial colors like red 40 and preservatives.
Then how do I make this work for a keto or low carb diet?
Homemade grenadine is a mix of two ingredients, pomegranate juice and a sweetener. To make this keto friendly you need to make sure you find:
100% Pomegranate Juice (sugar free with no added sugars)

Allulose

(the best low carb sweetener for making syrups)
I found concentrated Pomegranate juice from Trader Joe's or Whole Foods. These are great options because they are all pure juice and no extra additives.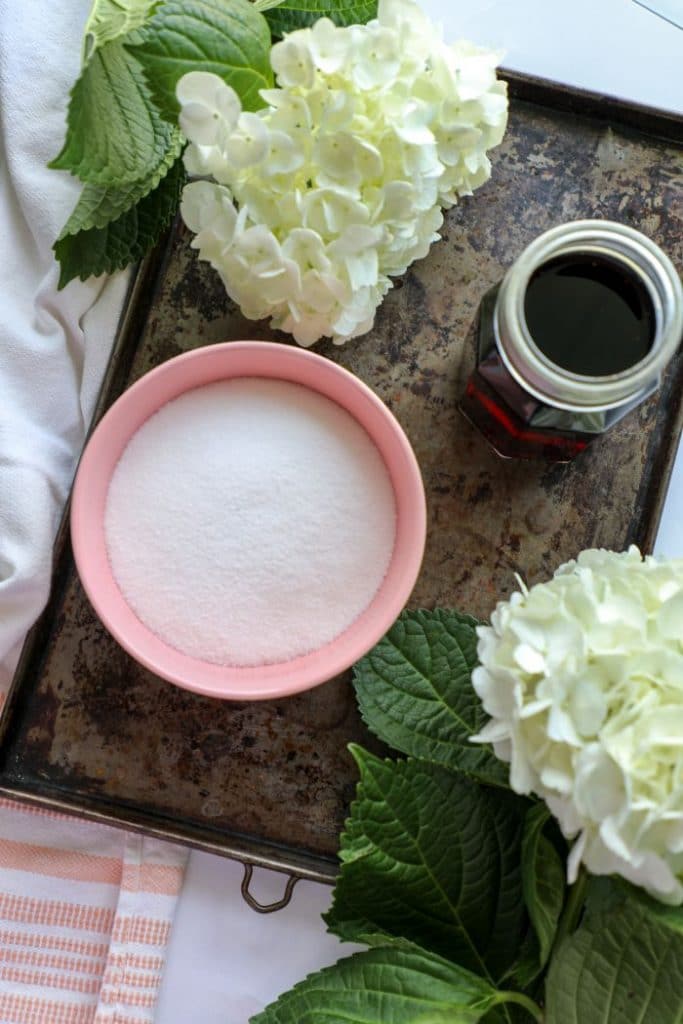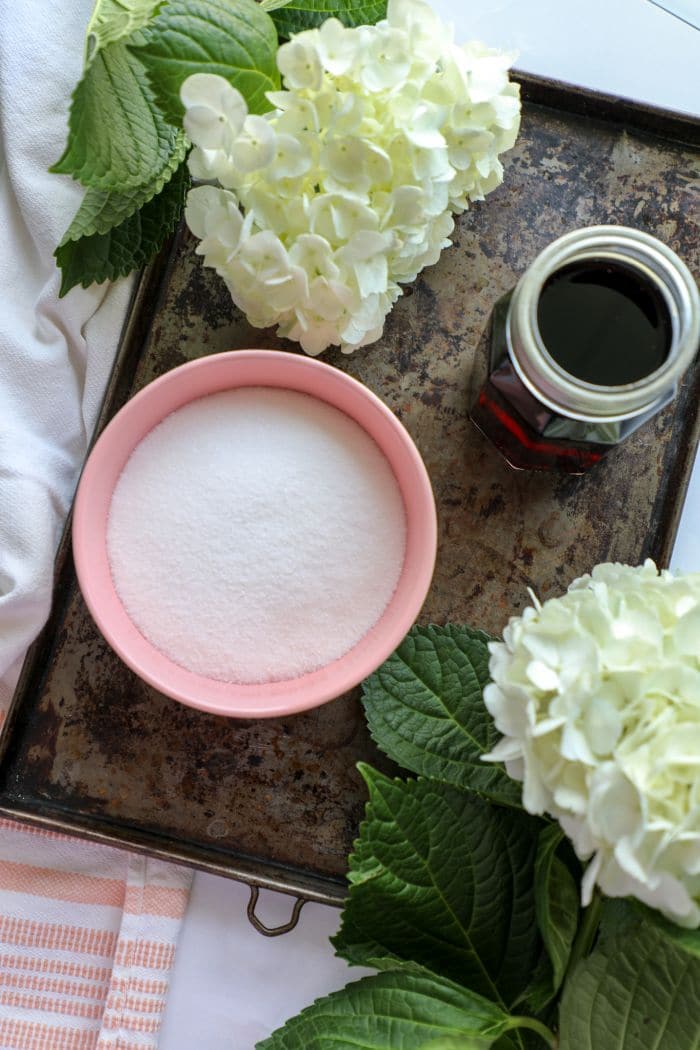 How many carbs are in pomegranate juice?
I used the Trader Joe's brand (again its very concentrated). This brand for 1 tbsp. is about 2.5 net carbs per serving when it becomes a syrup.
Because it's so concentrated and as it simmers, it becomes even more concentrated, a little goes a long way.
This helps stretch the carb count for this mixer if you opt to use less to fit your tastes.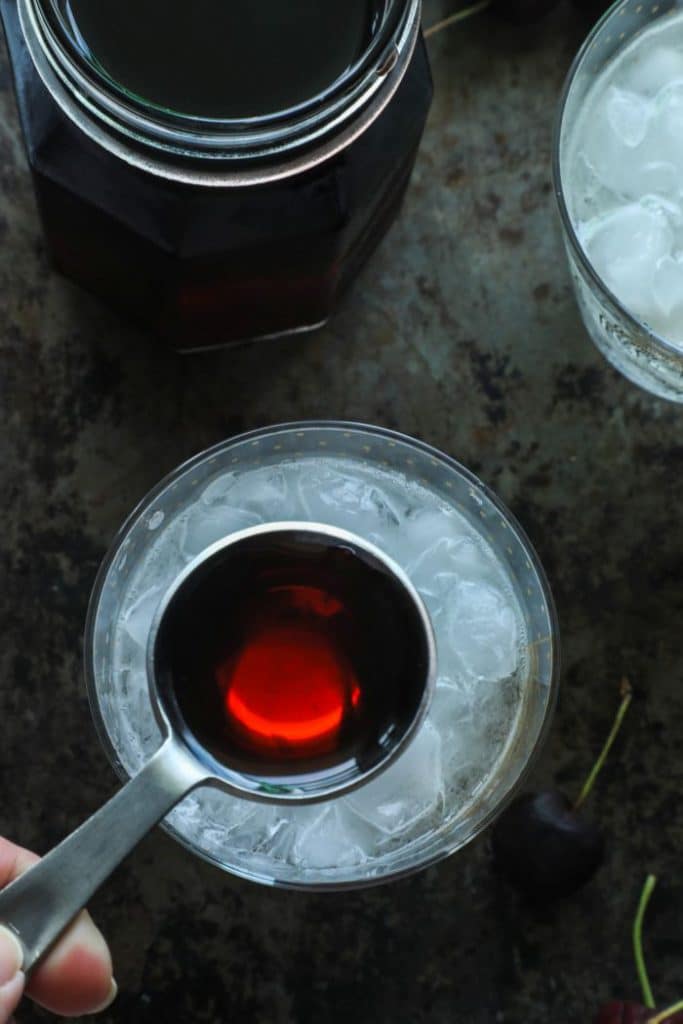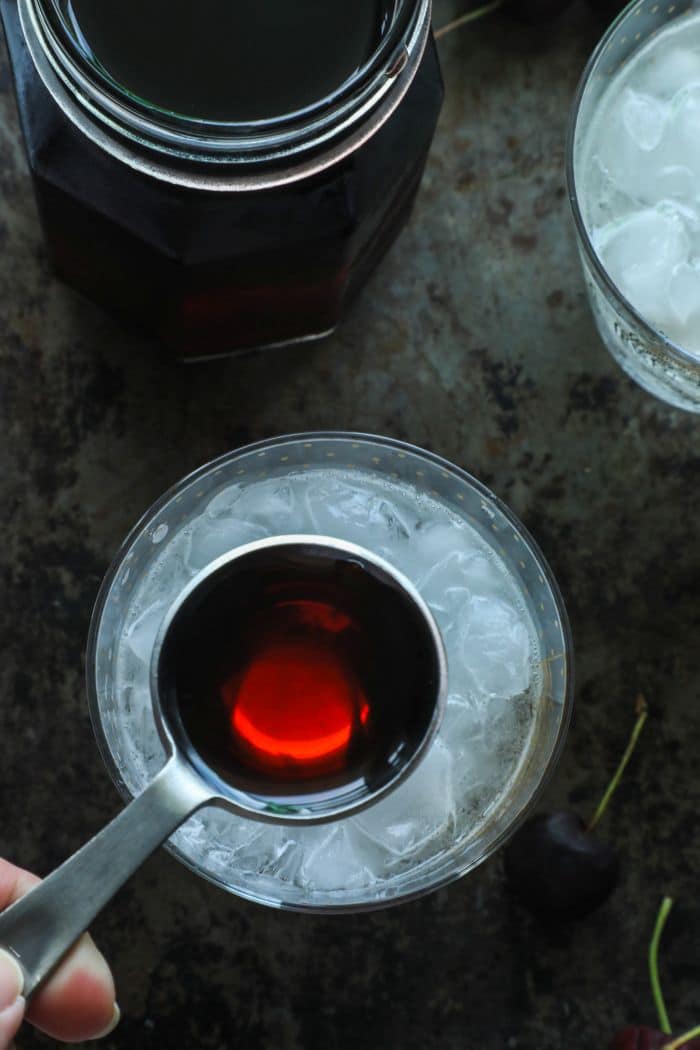 Making Keto Grenadine-
Just as if you were to make any other syrup, use equal parts liquid to sweetener. For a standard batch I use 1 cup of pomegranate juice to 1 cup Allulose.
Why this low carb sweeteners and not others like erythritol or monk fruit?
While those work great in baked goods, they don't work well when dissolved.
In fact, after heating and cooling you'll often find an gritty, recrystallized mixture form which is definitely not appetizing or great for mixing into alcoholic drinks.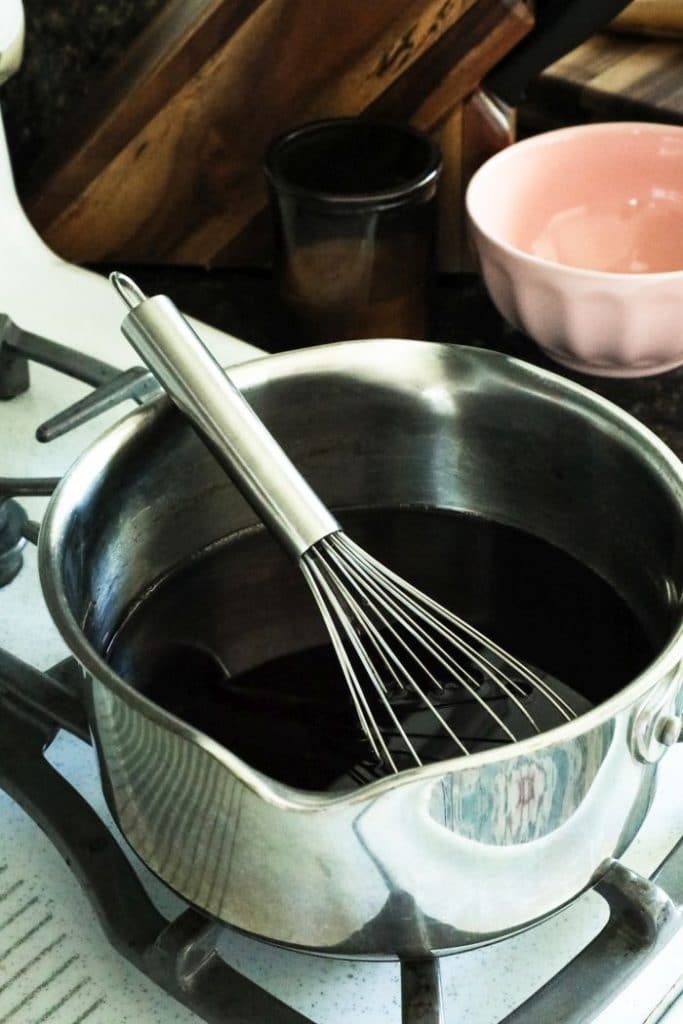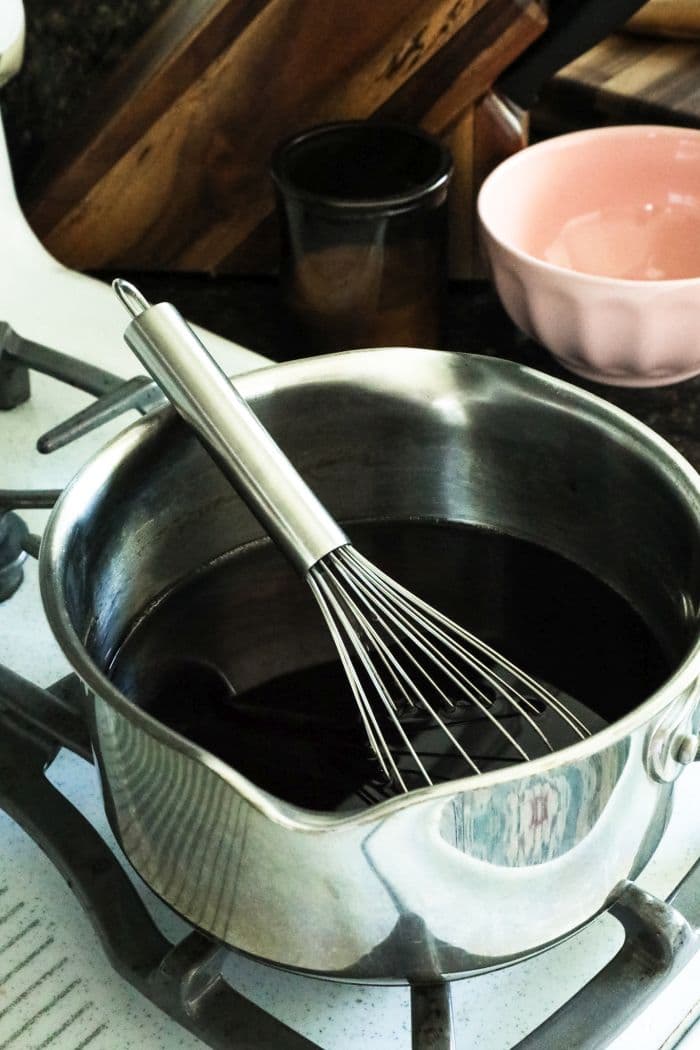 Heat the pomegranate juice over medium heat in a small sauce pan or pot. Add in the allulose and whisk until dissolved.
Bring the mixture to a slow boil and then remove it from the heat and let it cool completely before using or storing.
Storing Methods-
To keep this as long as possible, I always suggest adding in a splash of high proof vodka to help preserve it and keep it in the fridge.
If you're looking for an alcohol free preservative add a little citric acid instead to help extend the shelf life. I love glass jars for all my flavored syrups or jars with a spout for easy pouring and measuring!
What drinks or cocktails can I use keto grenadine in?
The first one that comes to mind is a Shirley Temple or Dirty Shirley. Mix in a tablespoon of keto grenadine with a zero carb (Zevia) ginger beer or diet ginger ale.
Toss in a little squeeze of lime juice lime wedge and serve!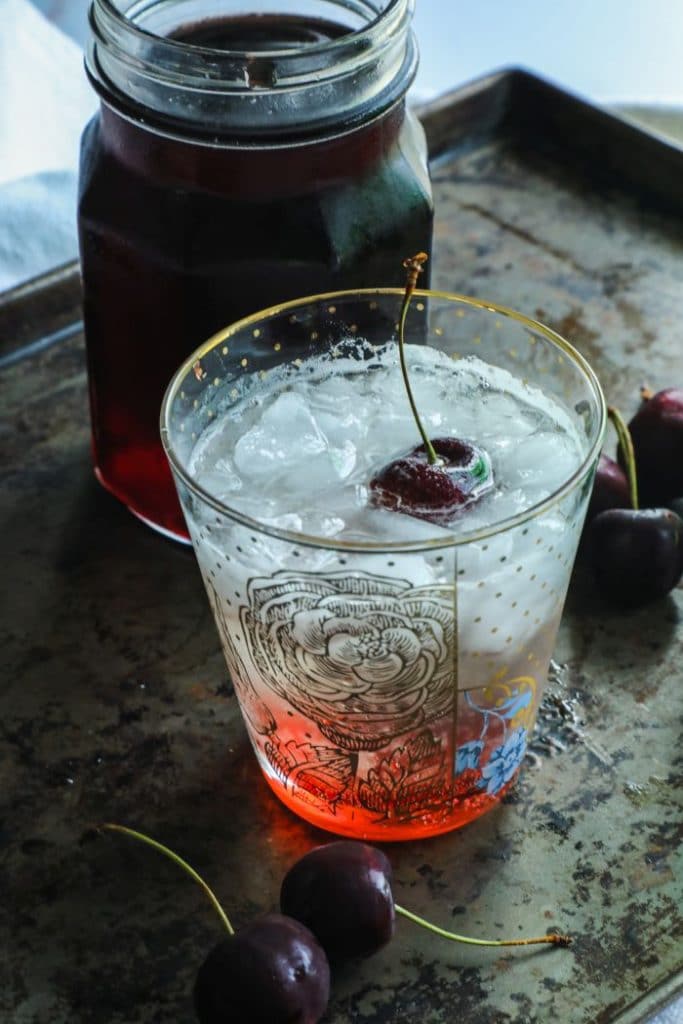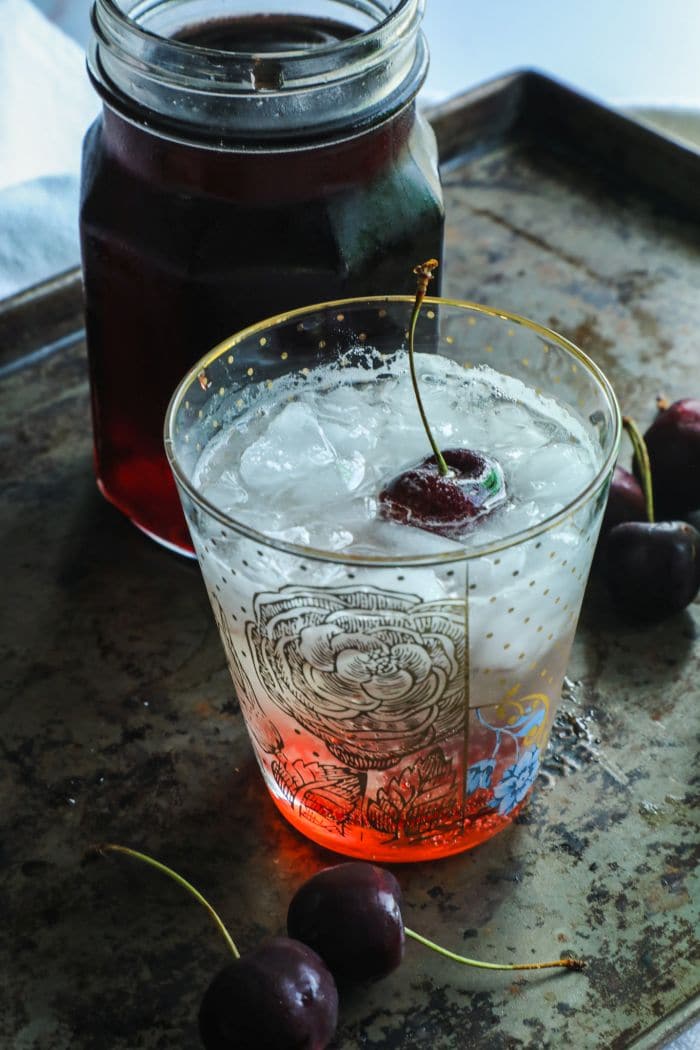 Another classic is a Tequila Sunrise. This is a great brunch cocktail for parties or even tailgating too! Want something else, make a Roy Rogers.
It's basically a Shirley Temple but use Diet Coke or Coke Zero instead!
There are endless ways to incorporate this in cocktails and mocktails alike! Grab the complete recipe below and leave a comment or a review!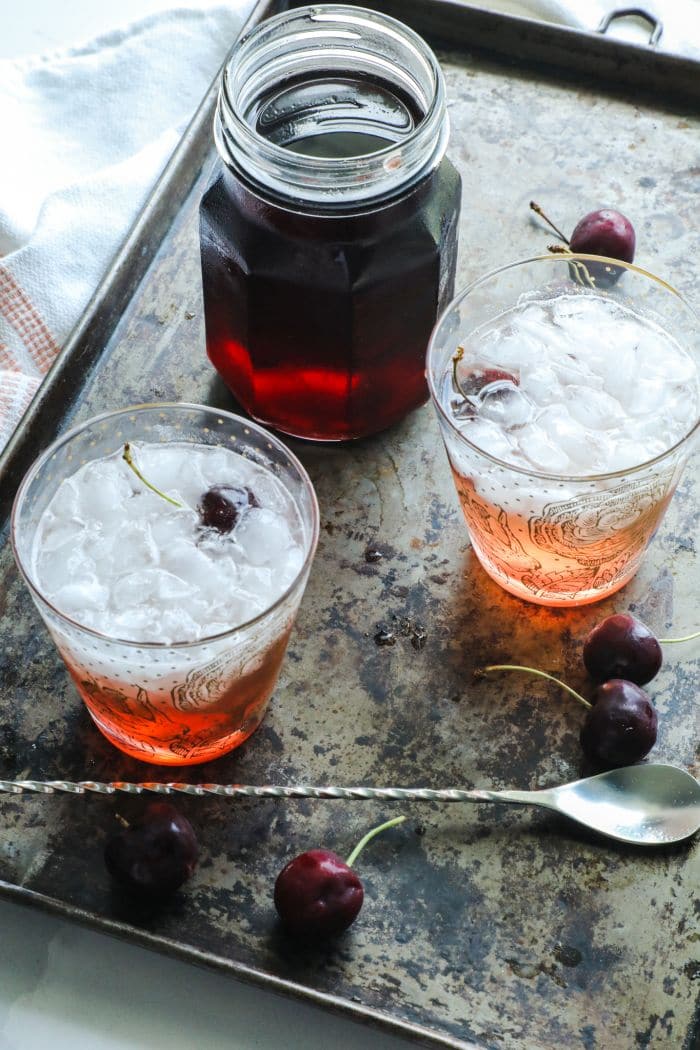 Keto Grenadine Cocktail Syrup
This easy to make, sugar free grenadine mix is the perfect way to enjoy all your favorite mixed cocktails on a keto diet!
Print
Pin
Rate
Ingredients
1

cup

100% Pomegranate Juice

1

cup

Allulose

low carb sweetener
Instructions
In a pot, add the pomegranate juice and heat on medium high until it simmers.

Add in the allulose sweetener and whisk until it dissolves. Bring the mixture to a boil and then remove from the heat.

Allow the mixture to cool completely to room temperature before storing into a container or glass jar. Store for up to a week in the fridge (notes below for longer storage options).
Notes
Add a splash of vodka or citric acid to it to help extend the shelf life!
Nutrition
Serving:
1
g
|
Calories:
8
kcal
|
Carbohydrates:
2
g
|
Sodium:
1
mg
|
Sugar:
2
g