7 Epic Keto Bunless Burger Recipes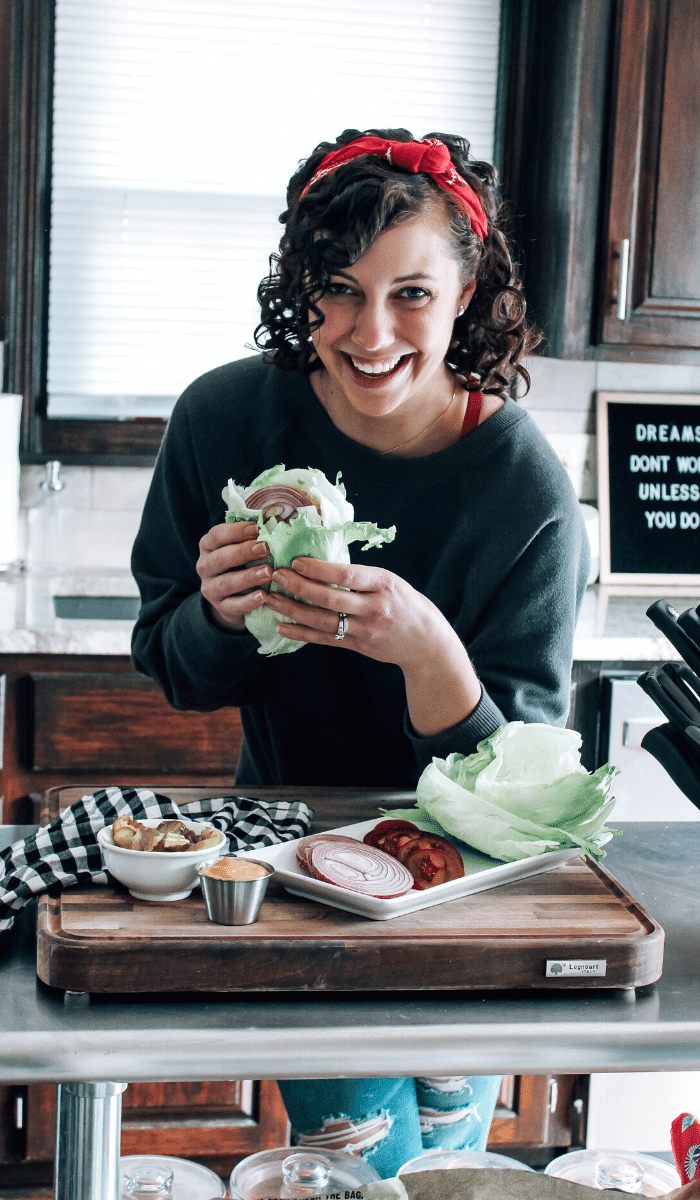 You won't be missing the bun (or the carbs) with these seven seriously epic burger recipes, that even non-keto eaters will love!
Burgers are such an easy weeknight staple dinner in my house. I love to grill, and even enjoy tossing the patties on the cast iron indoors as well. Check out these 6 versatile and flavorful keto friendly burger recipes that are ideal for dinner (or any meal), any day of the week. 
Most of these burgers feature creative ways to enjoy a breadless or bunless burger to be keto and low carb friendly. If you're missing the bread however, try these store bought Sola company buns as an option. 
1. Keto Copycat In N' Out Burger
Are you a fan of this delicious take out smash burger? I know I am! Check out this easy way to recreate this keto friendly, "protein style" In N' Out burger at home!
View the Keto Copycat In N Out Burger recipe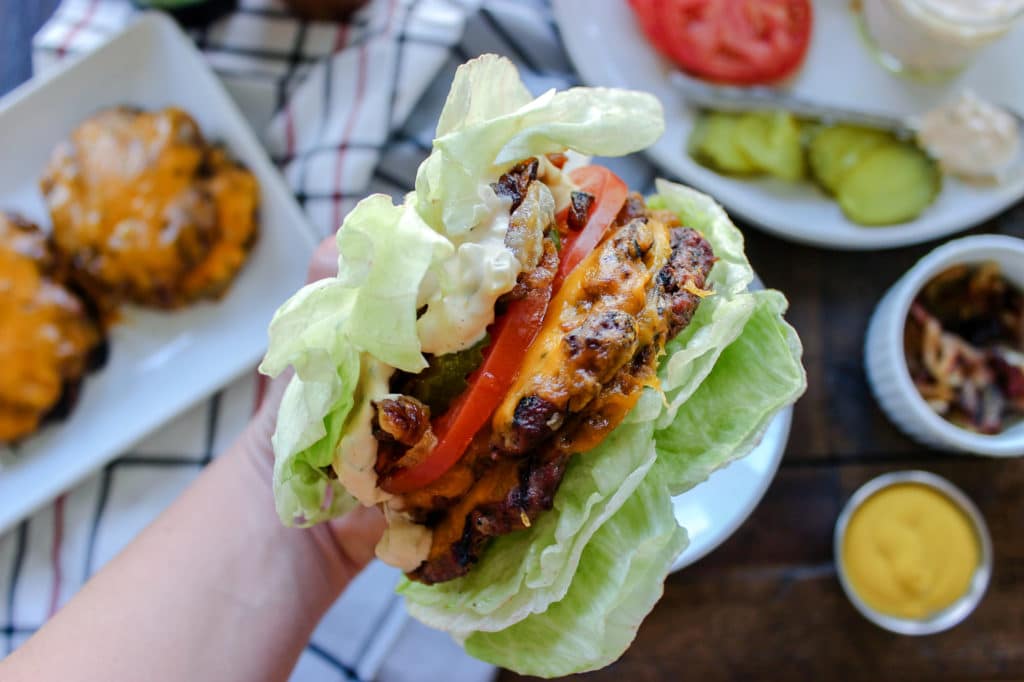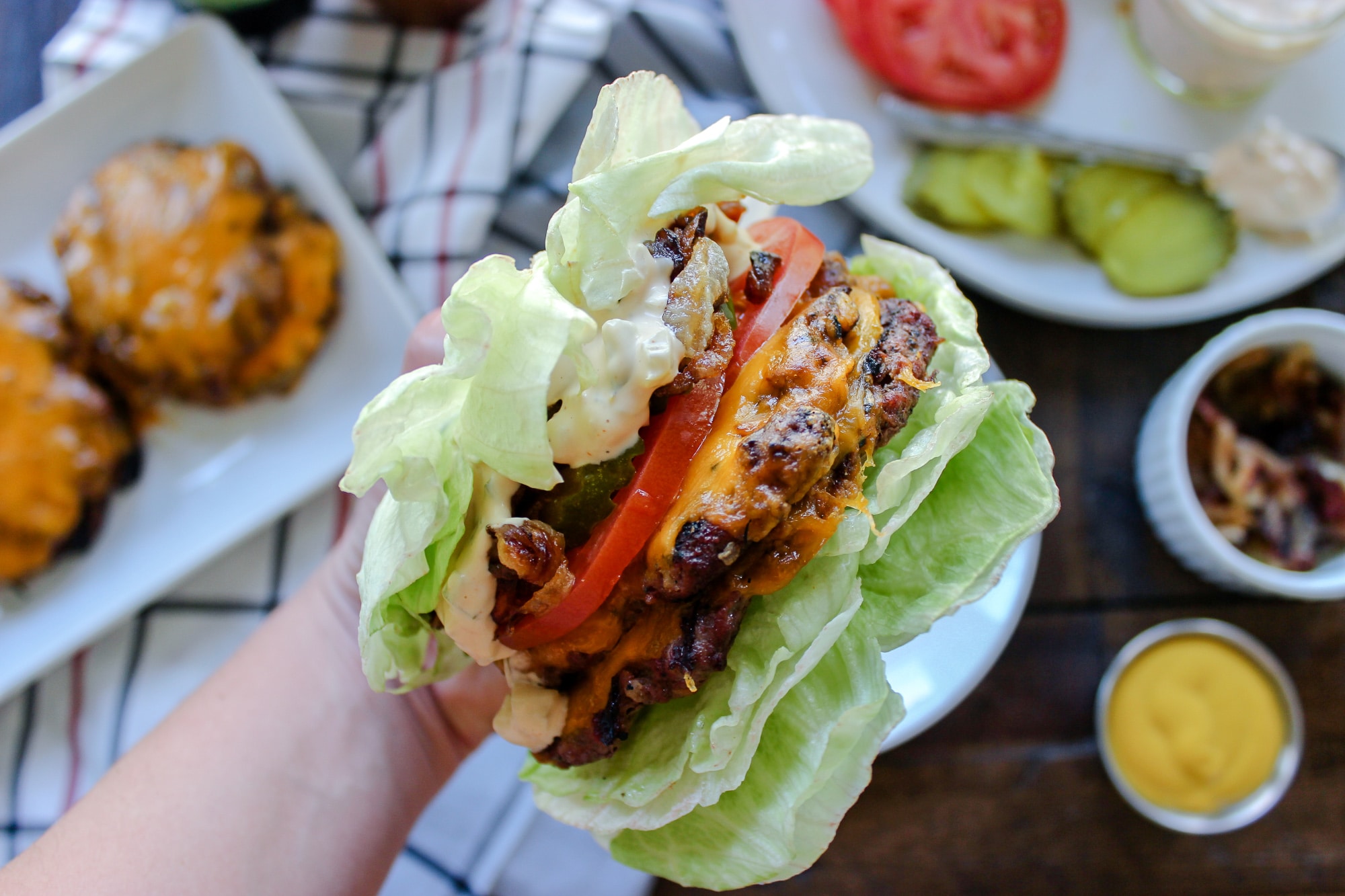 2. Jerk Chicken Burgers
All those flavorful jerk spices, packed into one ultimate chicken burger. This takes ground chicken to the next level!
View the Jerk chicken Burger recipe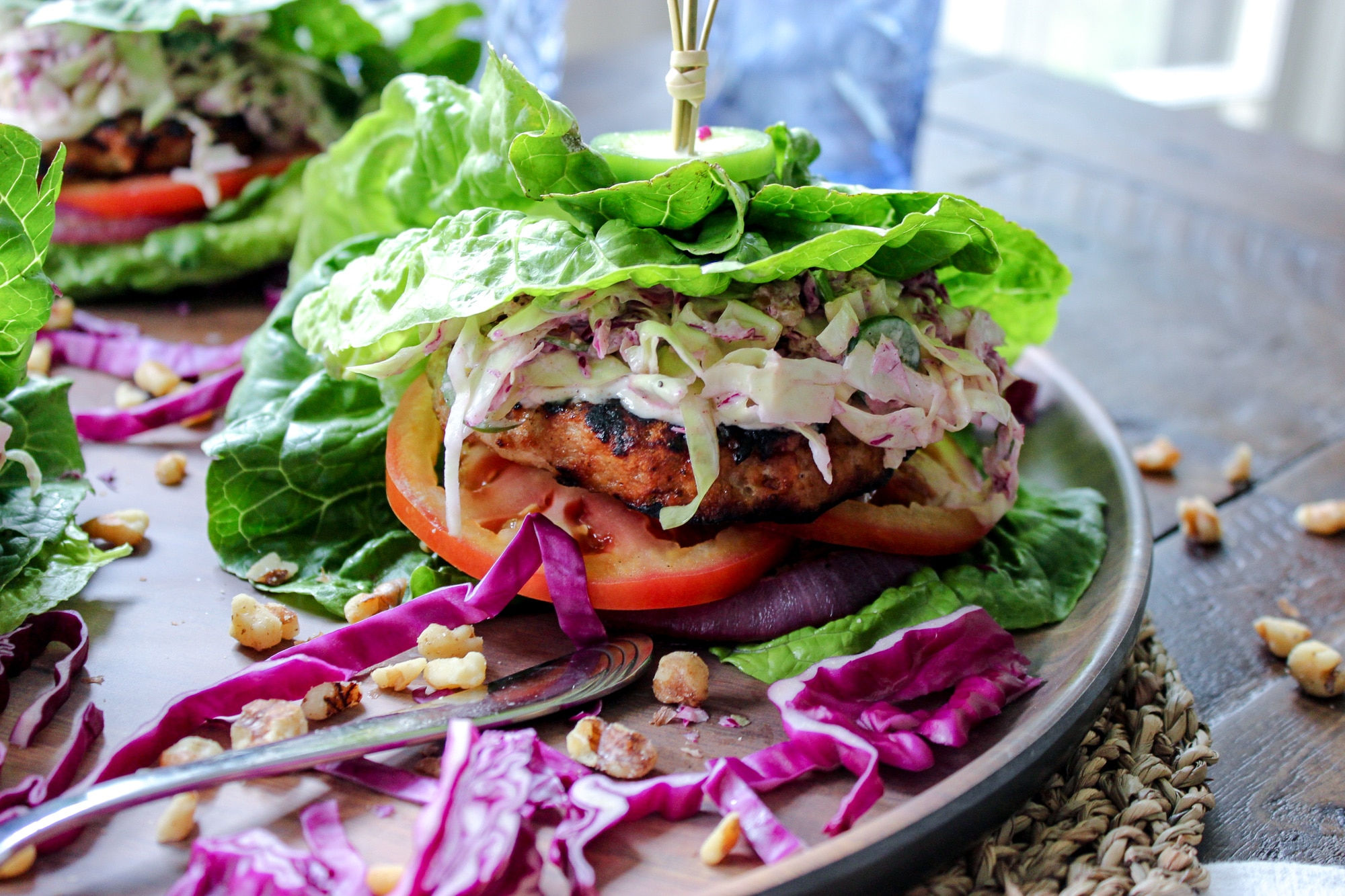 3. Keto Cuban Sandwich Burgers
Love a classic Cuban style sandwich? Check out these Cuban inspired stuffed burgers, featuring a patty loaded with ham, swiss, pickles and mustard too!
View the Keto Cuban Sandwich Burger recipe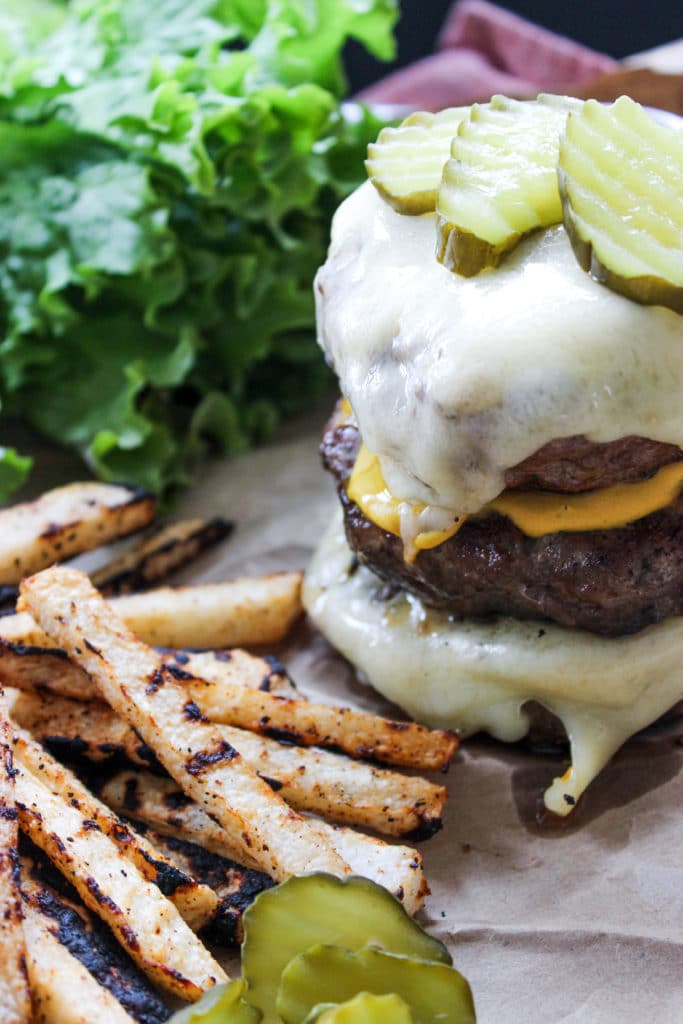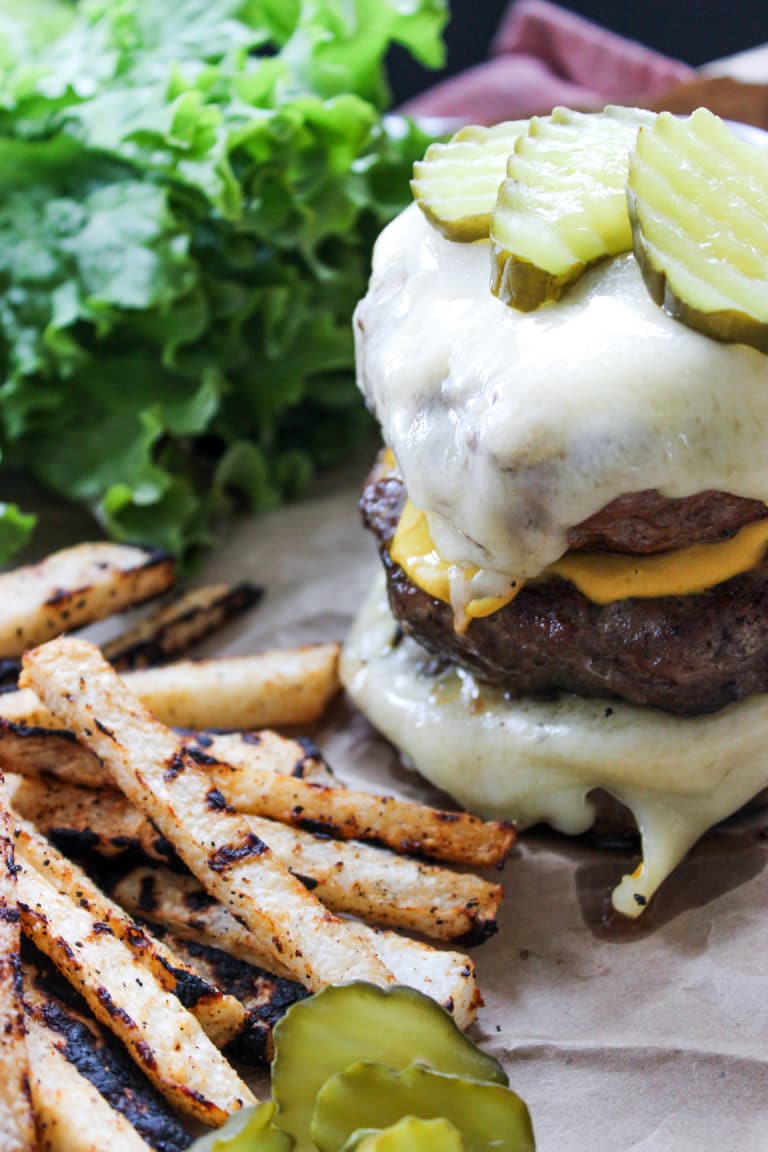 4. Grilled Cedar Plank Salmon Burgers
Wild caught salmon is a great way to introduce a lot of great fats and nutrients into a keto diet. Try these easy to assemble, homemade, cedar plank salmon burgers.
View the Cedar Plank Salmon Burger recipe 
5. Keto Cumin Burgers with Harissa Mayo
Harissa mayo and cumin really take a regular beef patty to another level of deliciousness. Toss a fried egg on top and you're really killing the burger game. 
View the Keto Cumin Burgers with Harissa Mayo recipe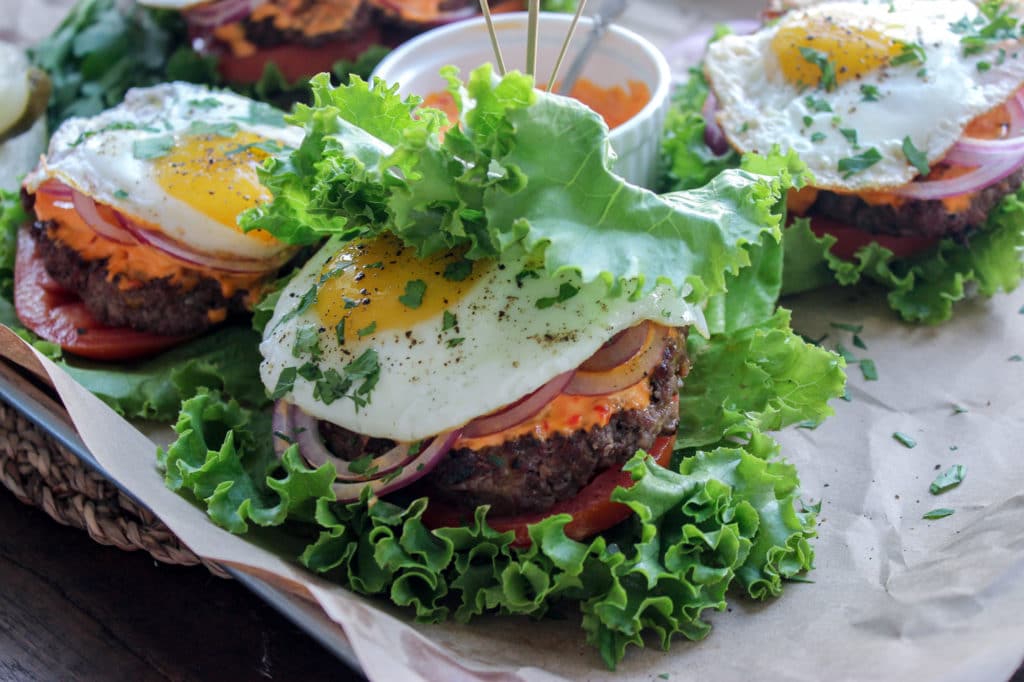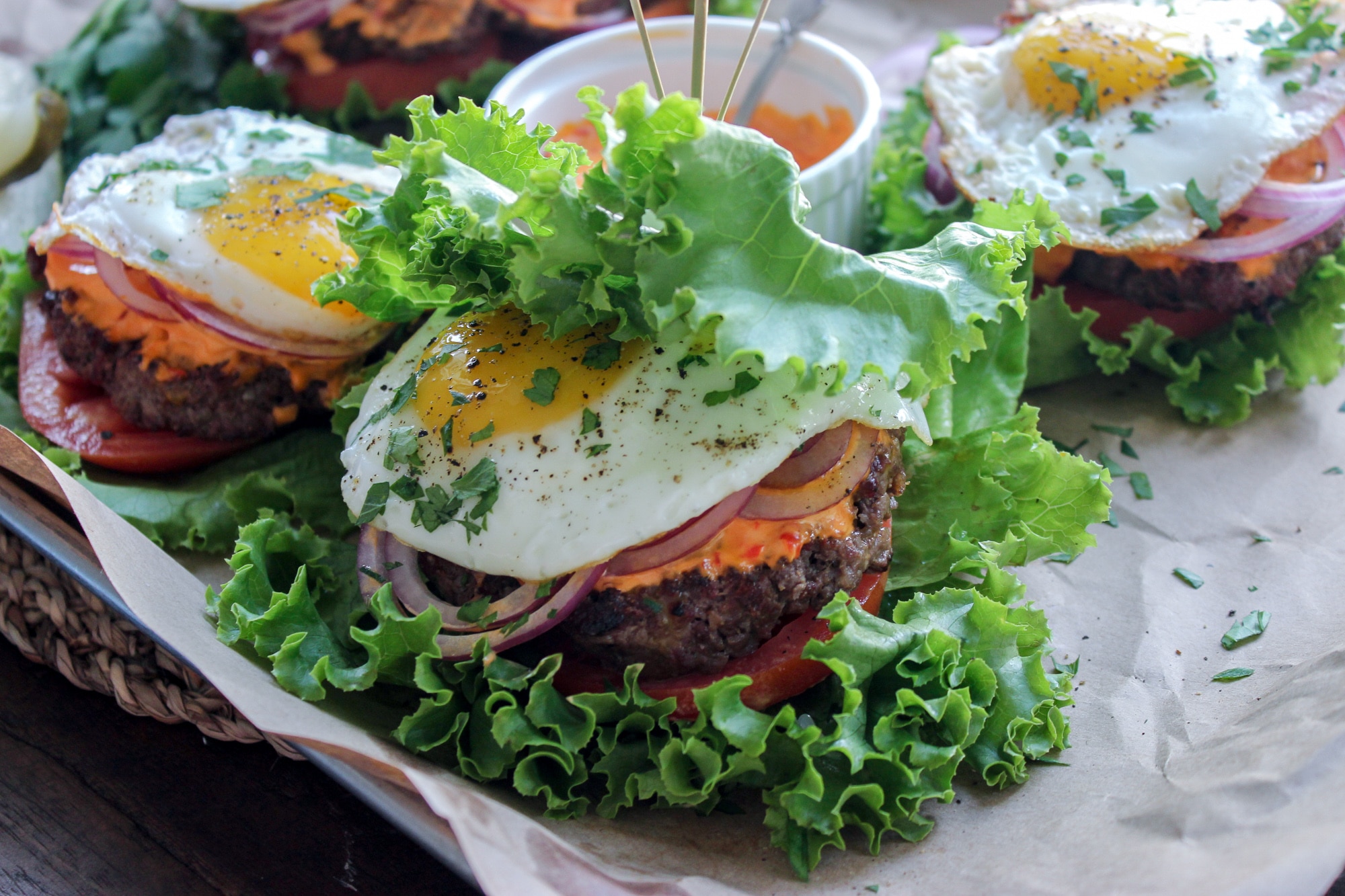 6. Bacon Cheeseburger Kebabs
Want to share your keto lifestyle with friends and family without shame? Go all the way with these adorable (and yet very epic) deconstructed bacon cheeseburger kebabs. 
View the recipe for Bacon Cheeseburger Kebabs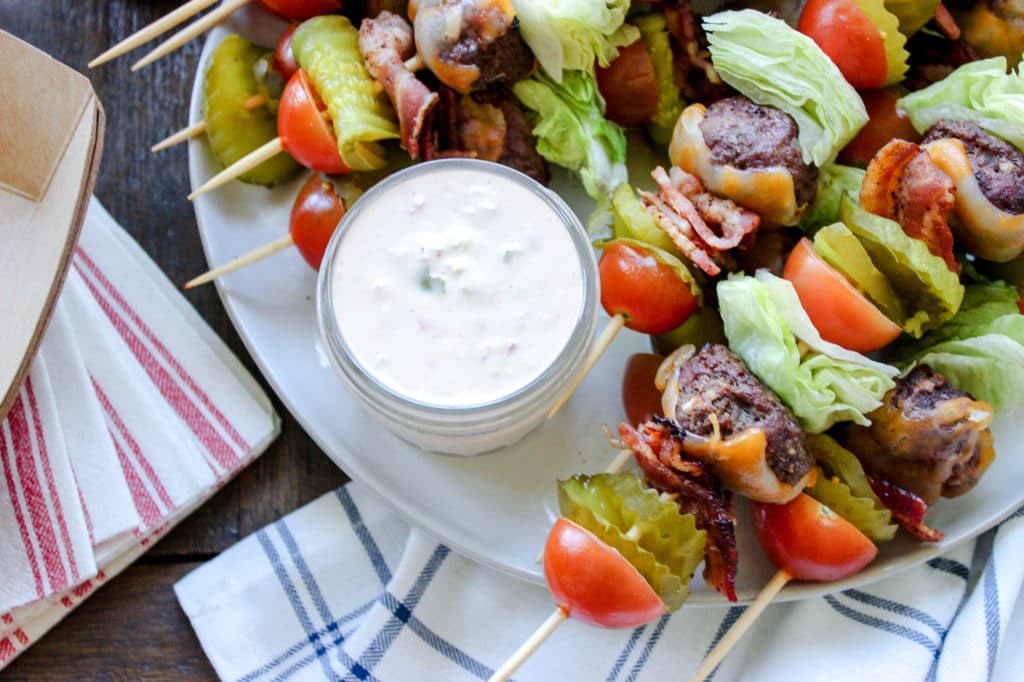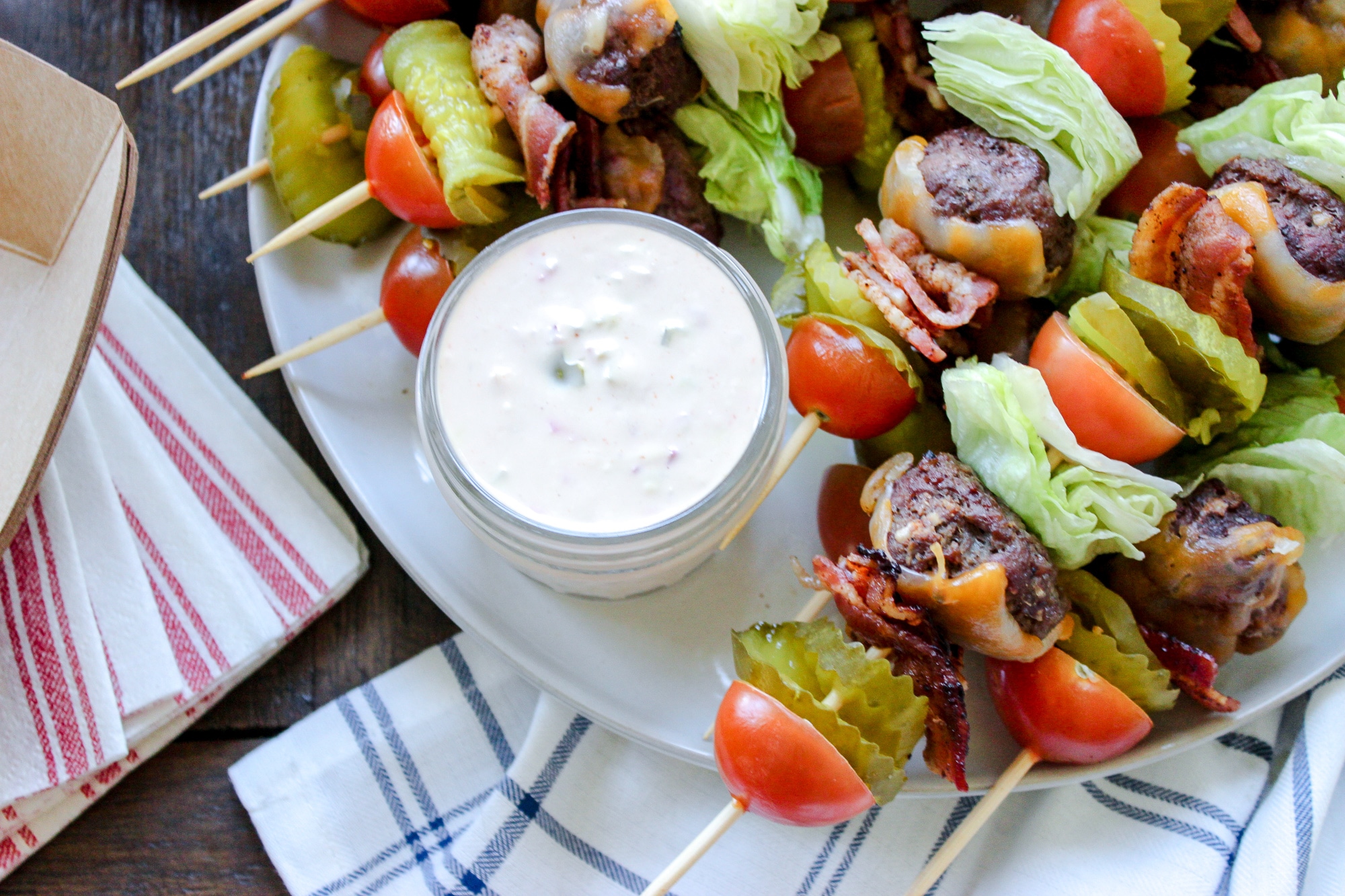 7. Homemade Keto Quarter Pounder (Royale With Cheese)
If you love a good trip to Mickey D's, now you can make your own keto copycat McDonalds quarter pounder burger at home. The perfect combo of seasoned ground beef, seared and smothered with two layers of cheese, all the fixings, and even keto friendly bun options!
View the Keto Quarter Pounder recipe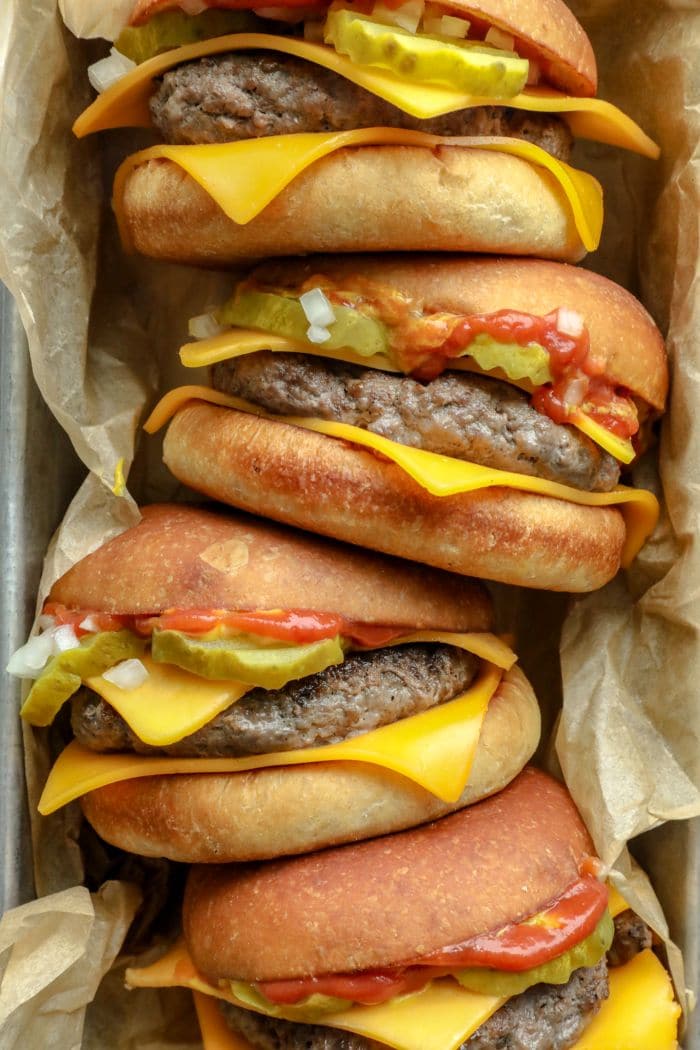 Don't forget to pair your burgers with one of these incredible low carb and keto friendly sides to –
Grilled Cauliflower Bacon Mac N Cheese