Keto Cuban Sandwich Burgers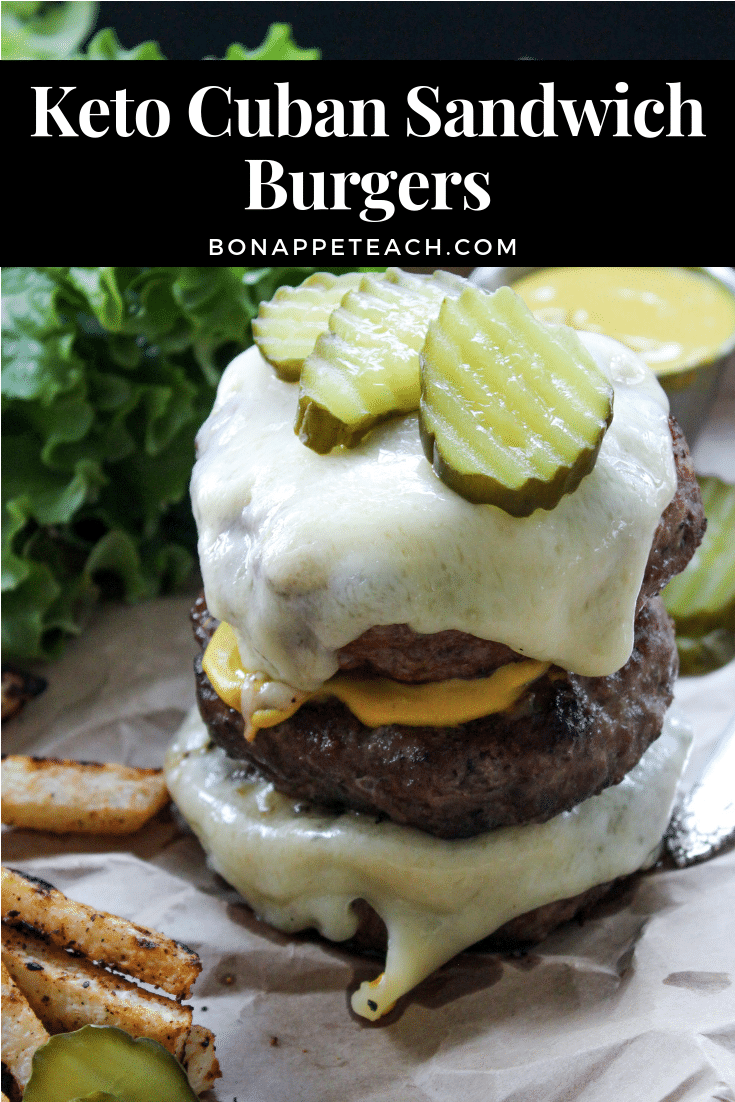 This recipe was created in partnership with Lynx Grills. All opinions are my own.
Keto Cuban Sandwich Burgers :
My recipe inspiration usually comes from different experiences I have had in my life, places I have been, and foods I enjoyed along the way. This recipe is no exception. I lived in South Florida for three years and experienced a lot of different foods that South Florida is known for, case and point, the Cuban sandwich.
A classic Cuban is made with roasted pork, ham, Swiss cheese, mustard, and pickles all sandwiched between two pieces of grilled Cuban bread.So, why not take these flavors and make one epic burger that's perfect whether you eat a low carb diet or not? Well, that's exactly what I did.
Find the full recipe for these Keto Cuban Sandwich Burgers below and read on for great grilling tips and tricks.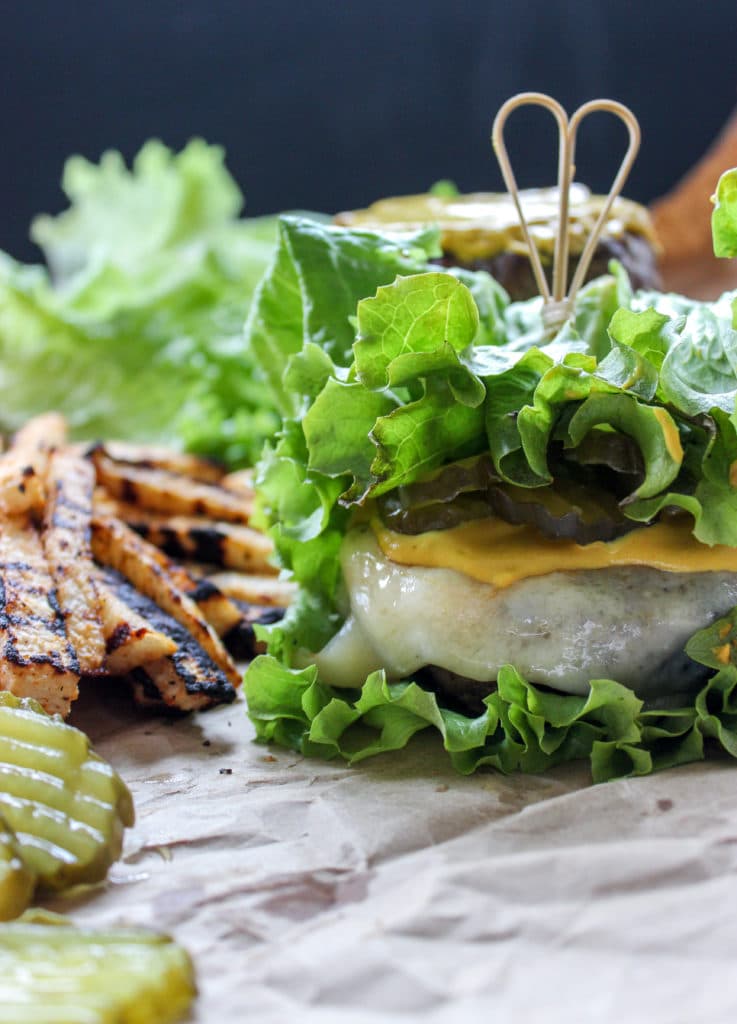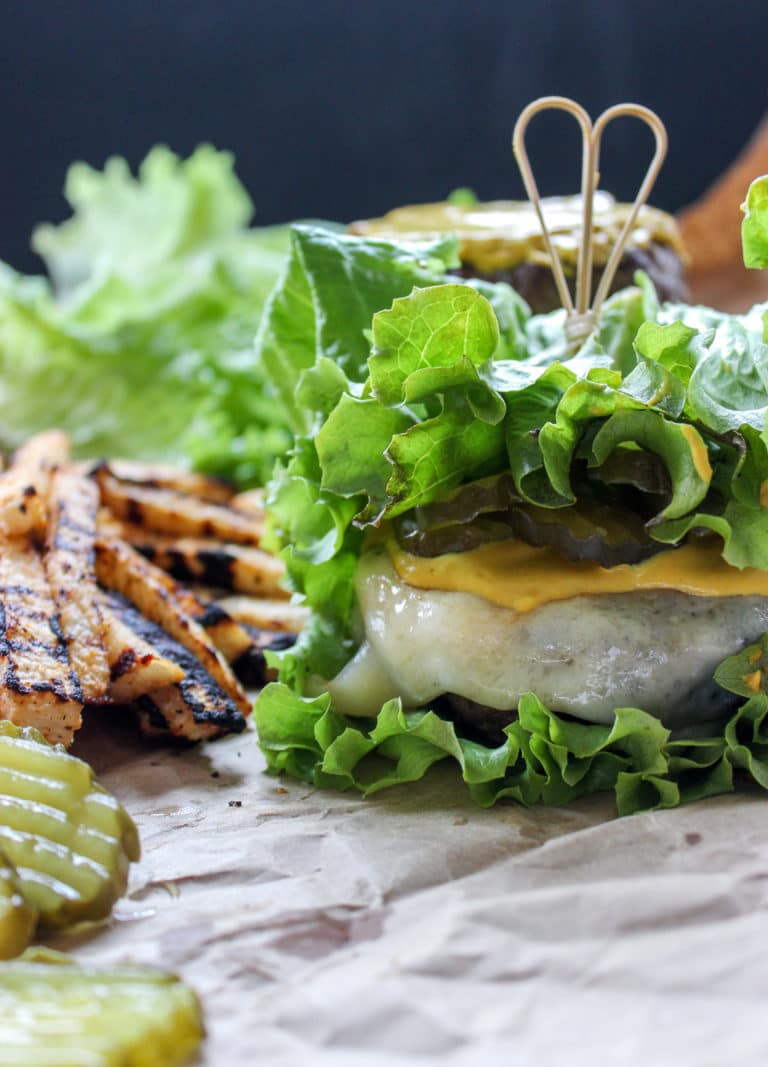 "School" Supplies:
Mixing Bowl
3" Mold/ Cookie Cutter
Spatula
Grill or Cast Iron Pan
"Class" Notes:
To start, I wanted to work on the flavor profile of the ground meat. Because a classic Cuban sandwich is made with pork, I wanted to incorporate that into the patty. I opted to go with a beef and pork blend for this burger. I seasoned the mixture thoroughly and mixed it well.
These burgers are fairly easy to make, and just require a small amount of work to stuff and fill them with the ham and cheese. Start by dividing the meat that will form your patties. You can weight it to be precise. I made a total of 6 patties out of the 2 lbs. of ground meat.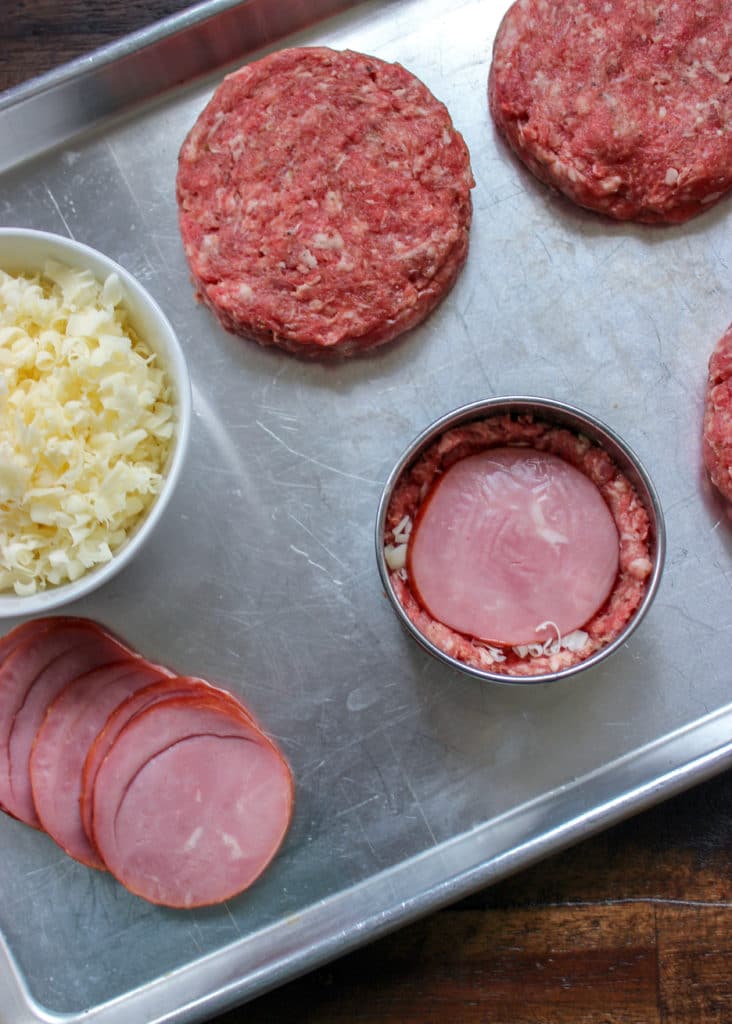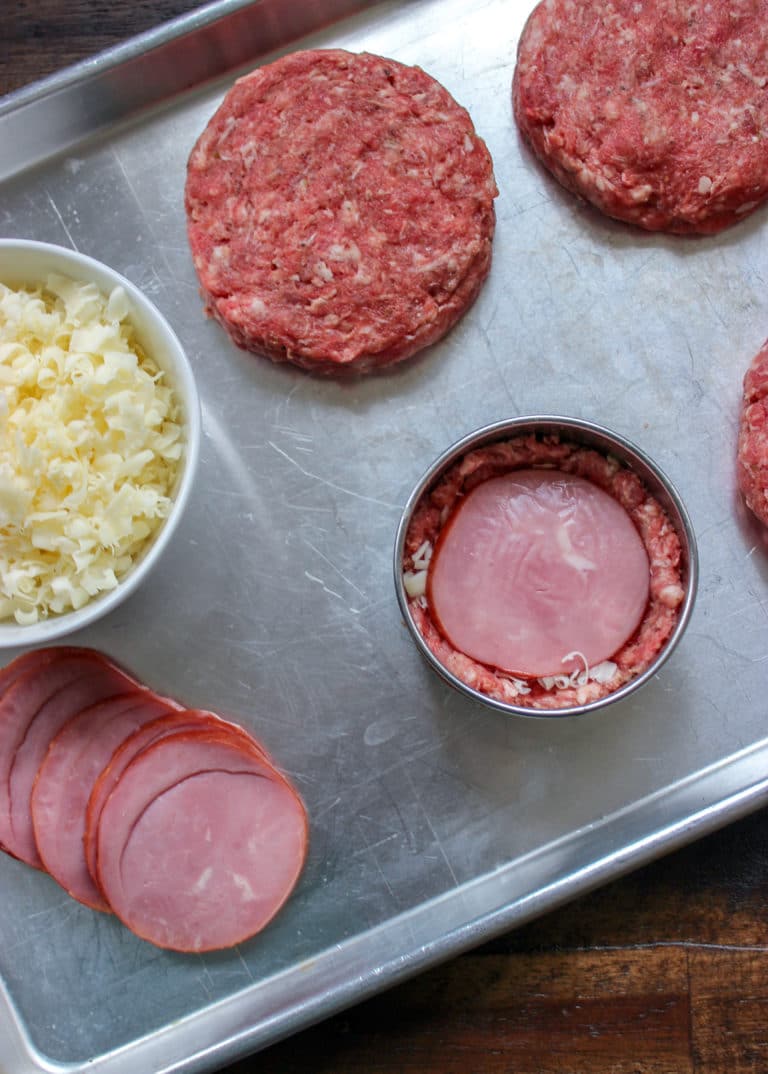 In the base of a 3" cookie cutter, I added half of the meat to form the bottom of the patty. With my fingers, I pushed the meat slightly up the sides to create a pocket to place a few tablespoons of shredded Swiss and a small (keto friendly) ham slice in the center. Then seal the filling in with the remaining meat.
I removed the cookie cutter mold, and patted the patty out a bit to make them a little less thick (this would make it better for grilling). Next, I preheated my Lynx All Trident to medium high heat. Lightly oil the outside of the patty's and place them over the hot flame.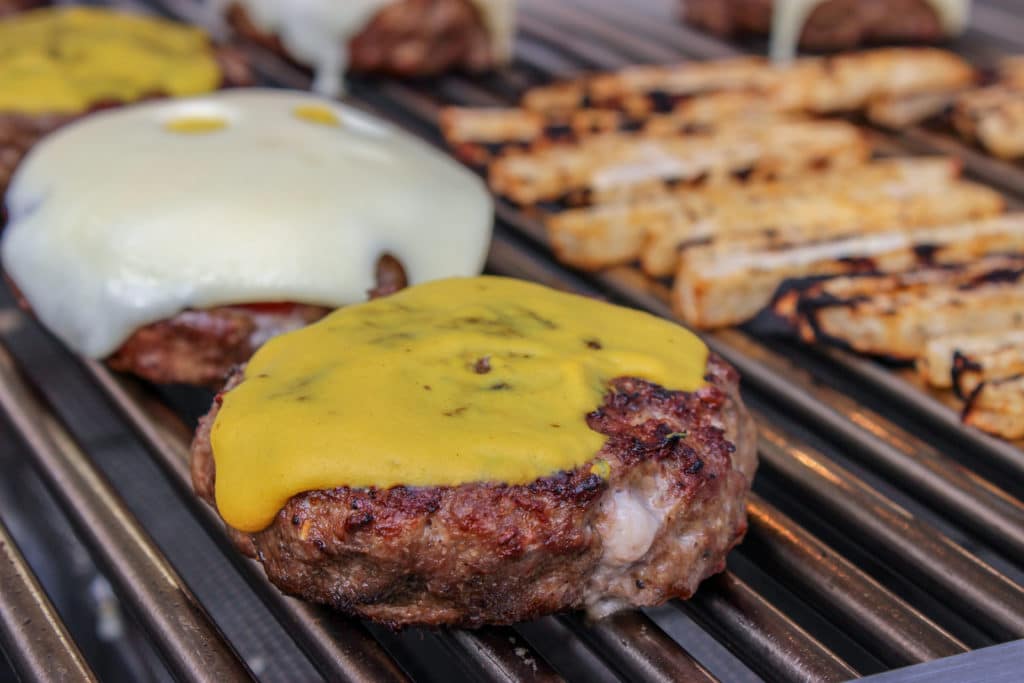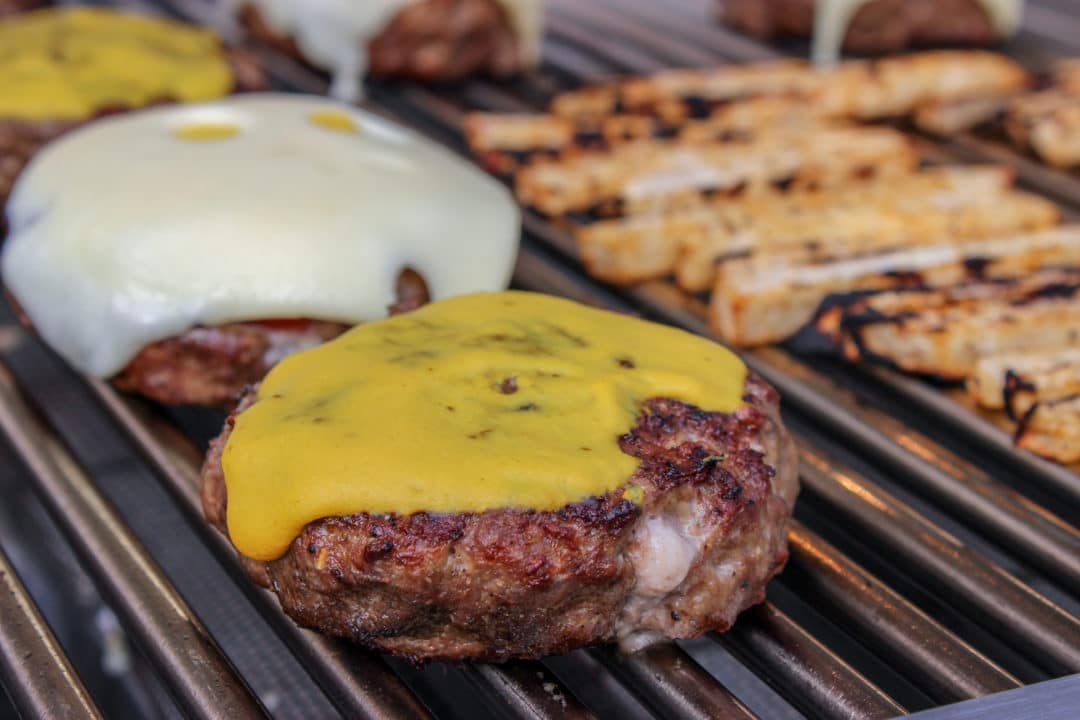 While the first side of the patty is over the flame, baste the top with mustard (kind of like I did with my Keto Copycat In N' Out Burger). Flip the patty over and cook the second side. Add more Swiss cheese (optional) over the top and allow it to melt.
Remove the patties and let them rest. Prep the pickles and your choice of bun. If you're a keto or low carb eater, my favorite lettuce buns are usually made from iceberg lettuce or green or red leaf lettuce because the leaves are wide enough to fit the width of the burger.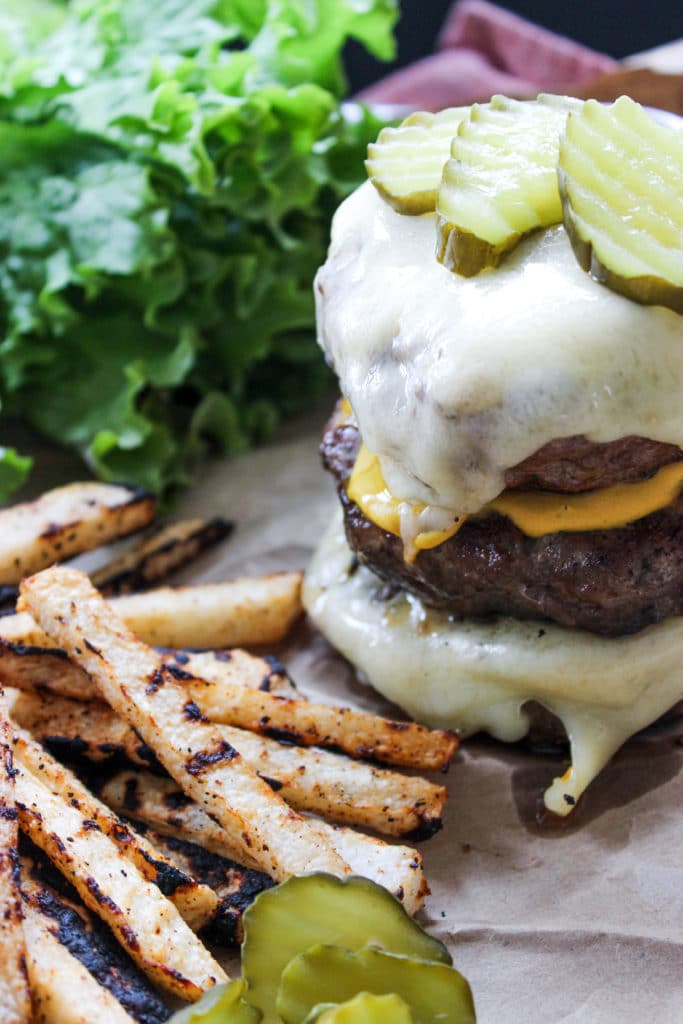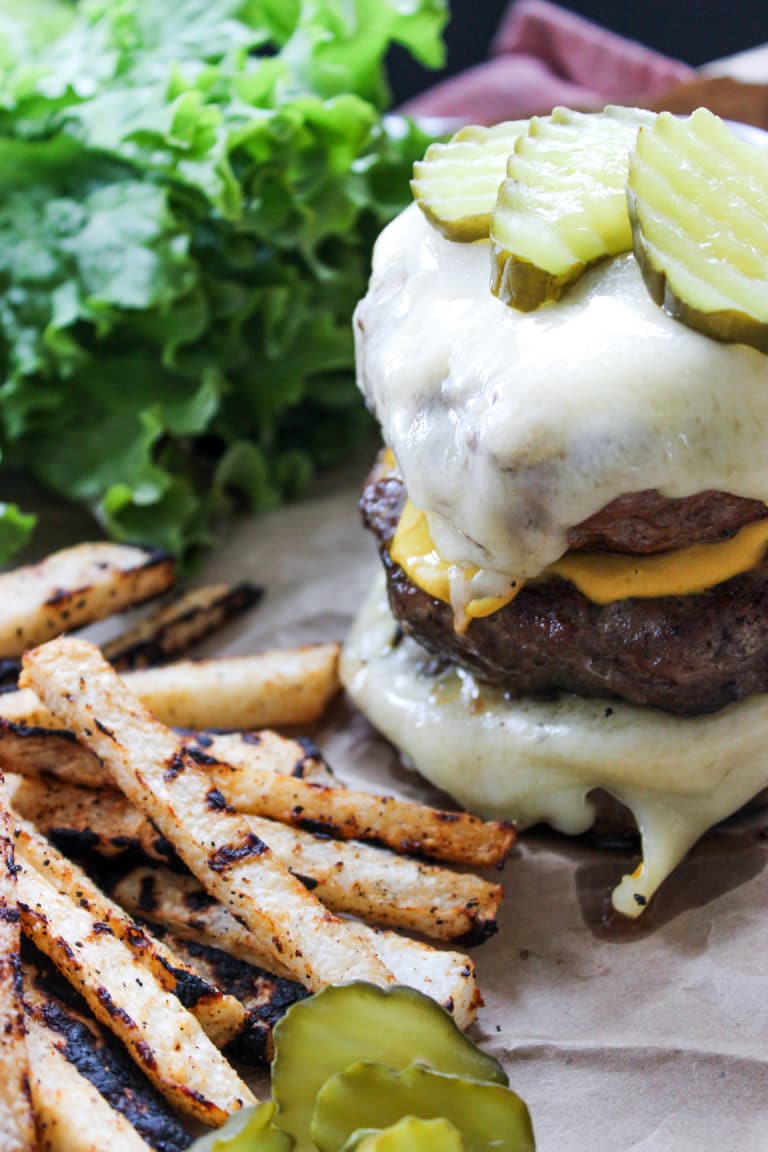 Assemble to your liking and serve with my favorite Grilled Jicama Fries as an optional side.
Bon Appeteach,
-L
Nutritional Information:
Obtained using My Fitness Pal. I am not nor do I claim to be a nutritionist, so it is important to always verify the nutritional information as brands vary. I work hard to always provide the most accurate information as possible in hopes of making this easier for you, my readers!
Yield: 6 Burgers
Keto Cuban Sandwich Burgers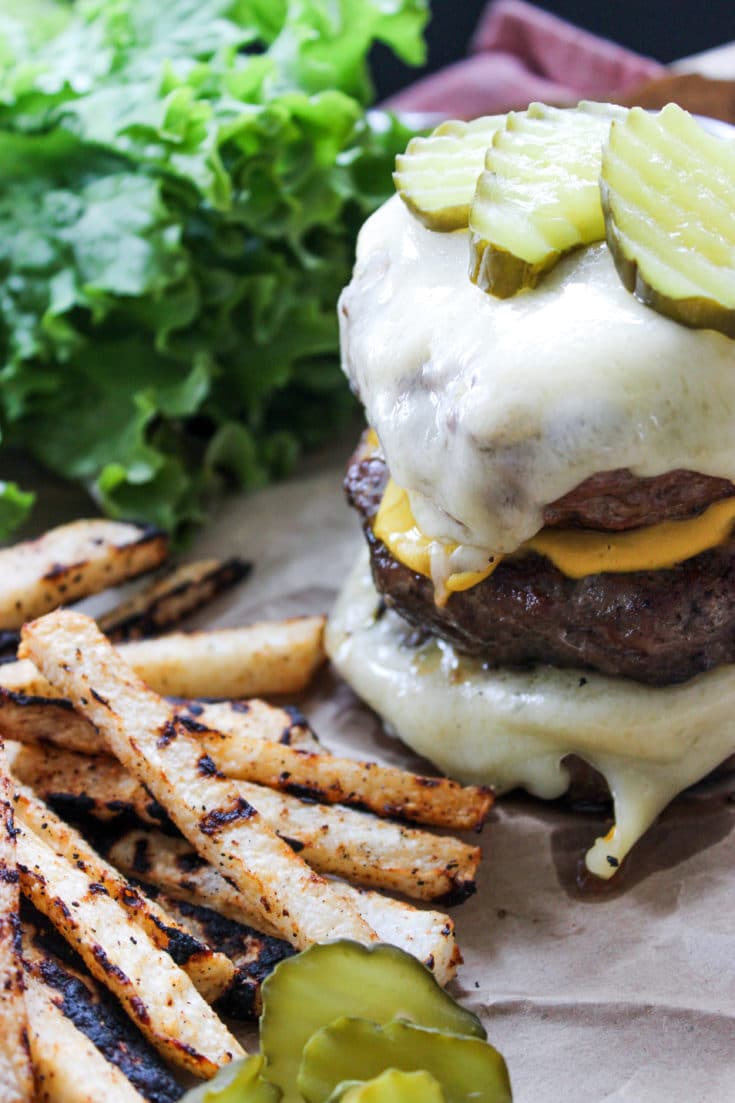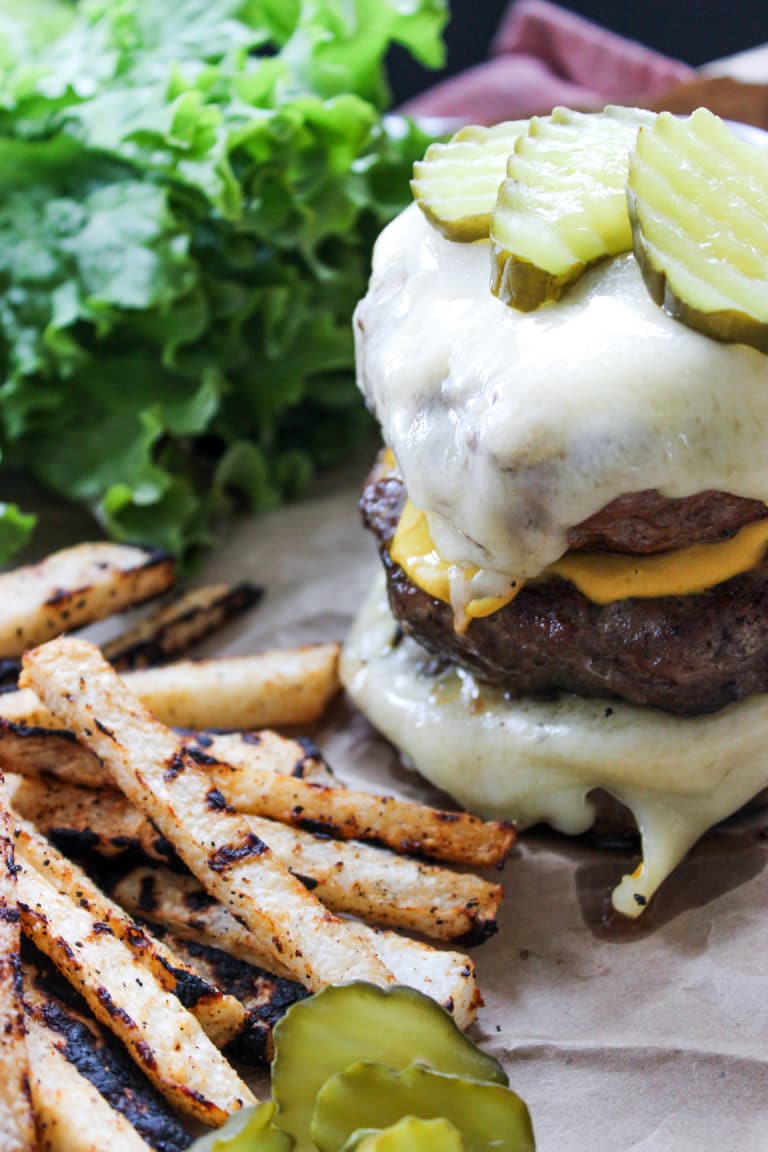 These keto friendly Cuban sandwich inspired burgers have all the flavors you love of a classic cuban, stuffed inside a burger!
Ingredients
1 lb. Ground Beef
1 lb. Ground Pork
1 tsp. Onion Powder
1 tsp. Worcestershire Sauce
1 tsp Salt & Pepper
3/4 cup Grated Swiss Cheese
6 Small Ham Slices (sugar free)
Oil (your choice) for grilling
Mustard for basting
Optional - Pickles, Lettuce, and Tomato
Instructions
In a mixing bowl, combine the beef, pork, and seasonings. Mix well with your hands and set it aside.
Grate the swiss cheese and set it aside.
Divide the beef mixture into 6 balls. To assemble and stuff the burgers, I used a 3" mold/ cookie cutter. Place half of the meat from one of the balls into the base of the mold and press it down firmly. Push some of the meat up the sides just slightly to create a "pocket" for the cheese and ham slice. Place 2 tsp of grated swiss cheese in the bottom and cover it with the ham. Use the remaining meat and place it over the top and use your fingers to push and seal it in. Remove the mold from around the meat and lightly pat the meat out a it so it isn't quite so thick. Repeat until all the burgers are formed.
Preheat your grill to medium heat (around 400F). Lightly oil the outside of your burgers and place them over direct heat. Cook each side until it easily releases from the grates (about 3 minutes). The temperature the FDA recommends for ground meats to be cooked to 165 F. After the first flip, brush on a small amount of mustard onto the tops and allow them to finish cooking.
Remove from the heat and allow them to rest a few minutes before serving for the juices to settle.
Add pickles, more mustard, and your favorite burger toppings.
Nutrition Information:
Serving Size:
6
Amount Per Serving:
Calories:

440
Total Fat:

29gg
Saturated Fat:

11gg
Trans Fat:

0gg
Cholesterol:

144mgmg
Sodium:

815mgmg
Carbohydrates:

2gg
Fiber:

0gg
Sugar:

0gg
Protein:

43gg