Low Carb Pumpkin Pie:
I feel like I have been living in a Thanksgiving bubble over here since Halloween. I don't hate it either. Because I didn't start blogging until mid December of last year, I really wanted to explore my creativity with cooking some classic Thanksgiving dishes this year. Part of what I love about keto and low carb eating, is that despite what people think, there really are easy ways to recreate a lot of the classics (if you have a few tricks up your sleeve). Lucky for me (and my comfy sweater addiction), I have a lot of these tricks and I am here to help. This recipe came together fairly easily using my Gluten Free and Keto Complaint Pie Crust. I made a classic pumpkin pie filling that was modified with low carb sweeteners, and after only two attempts, the perfect Keto Pumpkin Pie was baked into existence. You're welcome. Find the full recipe for this Low Carb Pumpkin Pie at the bottom of the page.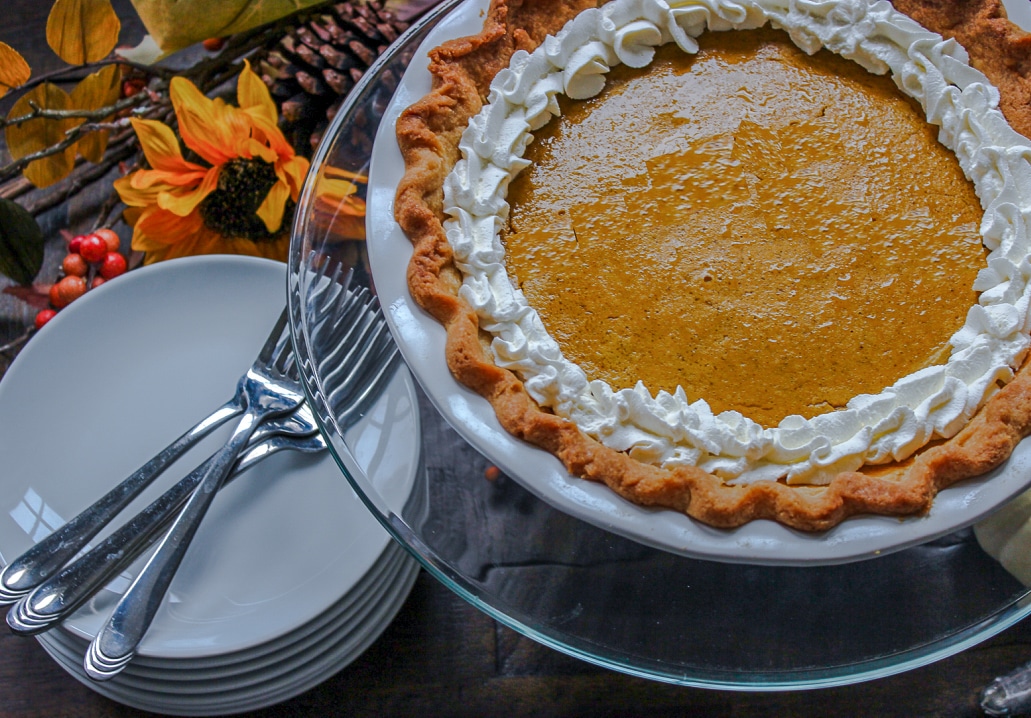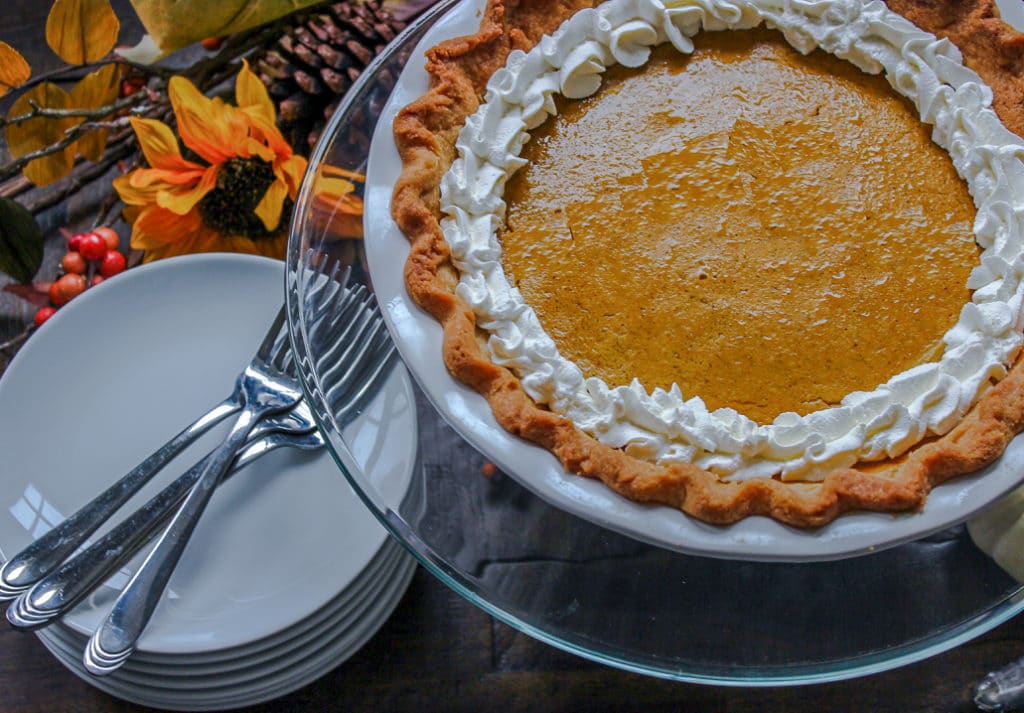 "School" Supplies:
9″ Pie Plate
Mixing Bowl
Whisk
Measuring Cups/Spoons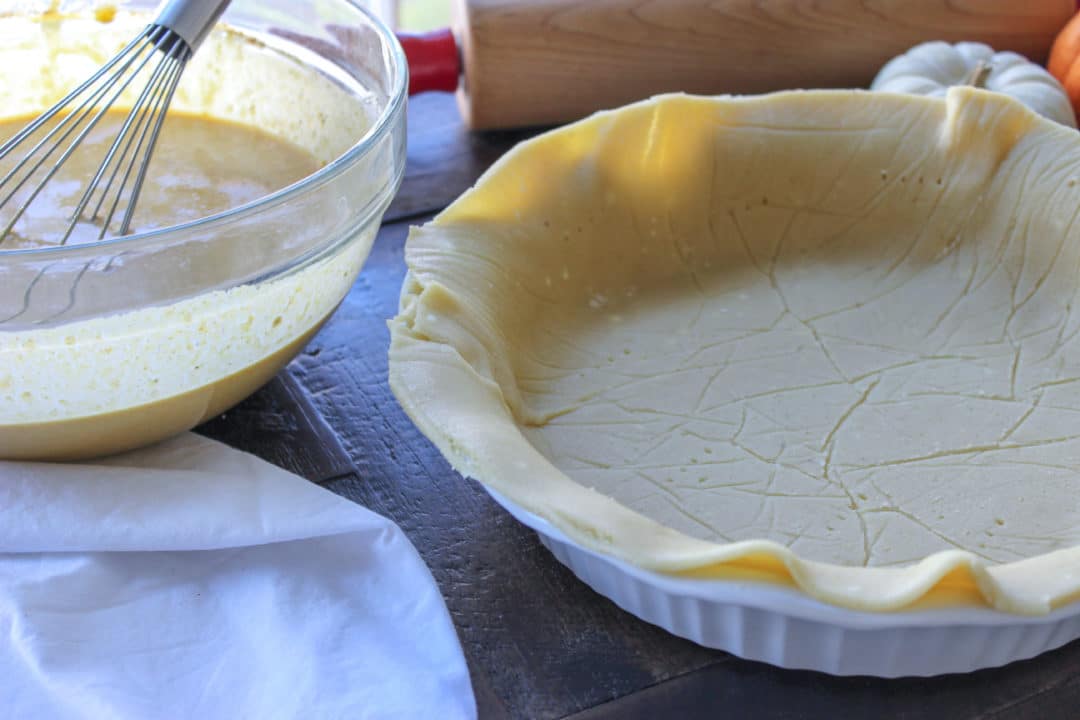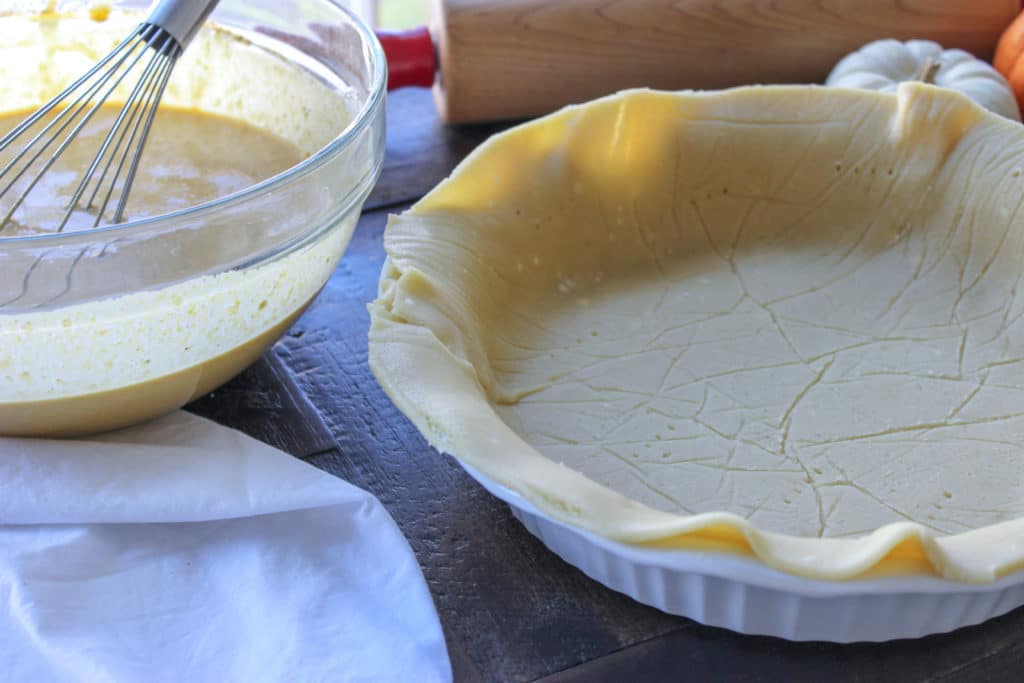 "Class" Notes:
Low Carb Pumpkin Pie starts with pie crust! Make sure you also check out this Gluten Free and Keto Complaint Pie Crust recipe and read the full post for all the step by step instructions. I go into detail on how to easily make the pie dough, roll it into the perfect circle, and give tips for baking too. As for the filling, it is so simple. All you need is one large mixing bowl and a whisk at the ready. I combined the canned pumpkin puree, monk fruit sweetener (or other low carb sweetener), a few eggs, a little heavy cream, xanthan gum to help with binding and thickening, a splash of vanilla, and pumpkin pie spices. Whisk until the mixture is smooth and free of lumps. Pour it into the prepared pie shell. I prefer to bake my pies by setting the pie plate onto a baking sheet. This makes it easier to take in and out of the oven. For this recipe, I found it useful to bake with foil covering just the edges of the crust, because the filling takes a longer time to set and it helps prevent the edges from burning. Bake until the center is still slightly jiggly but the outside edges are set. I let my pie cool on the counter till it reaches room temperature and then cover and store in the fridge. You can easily make this pie ahead of time and is keeps for several days after making (trust me, I made two of these baby's). Top with homemade whipped cream and serve chilled!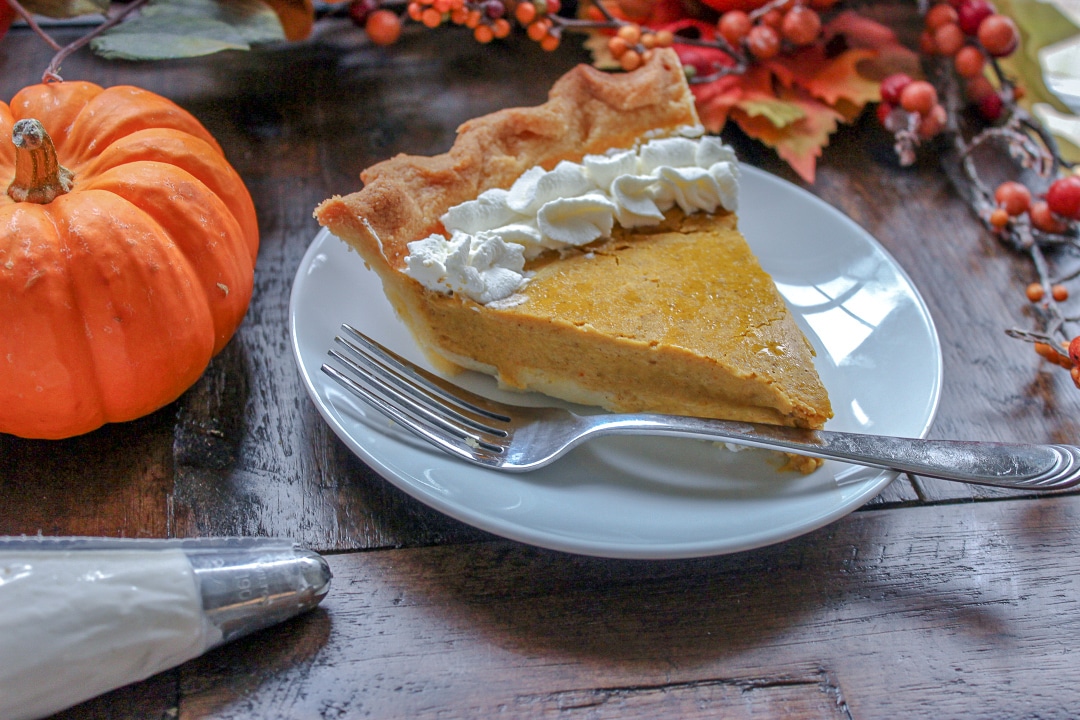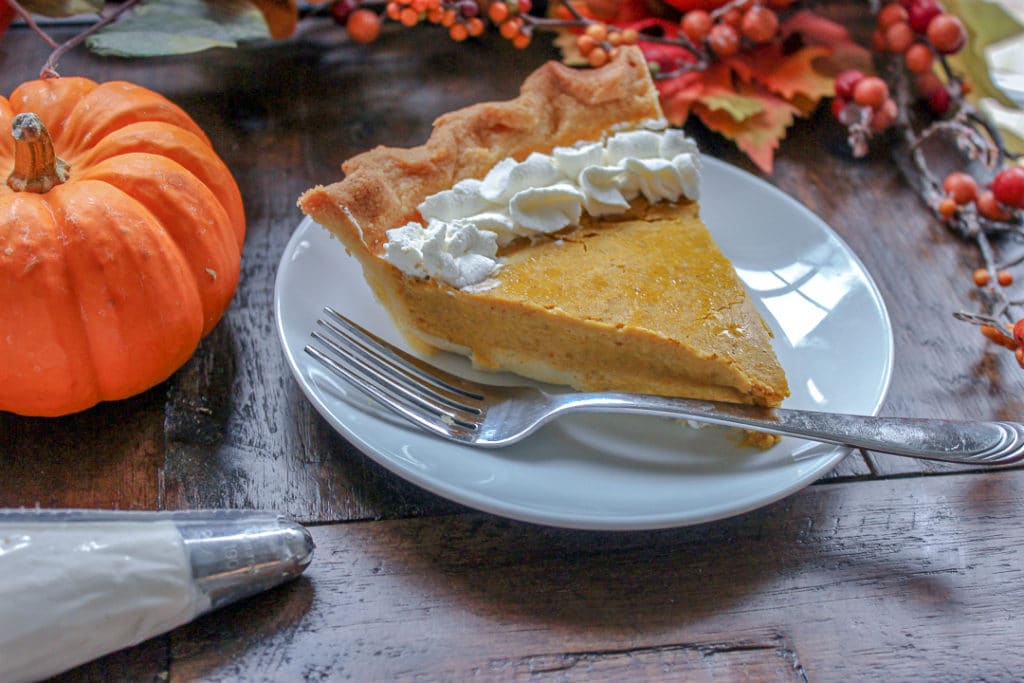 Find the full recipe for Low Carb Pumpkin Pie below! If you're looking for some other delicious pumpkin treats this holiday season, check out my Keto Pumpkin Bread Bars and my Keto Pumpkin Spice Latte Pudding recipe too!
EDIT- I've been getting several questions about what canned pumpkin puree I used. I used organic pumpkin puree from Trader Joe's. Any can will work but will carbs vary per brand.
Bon Appeteach,
-L
Ingredients
1 Gluten Free & Keto Compliant Pie Crust

1 can, Pumpkin Puree

2 Eggs

1 cup Heavy Cream

1/2 cup Low Carb Sweetener (I prefer Monk Fruit Sweetener)

1 tsp Xanthan Gum (helps set the pie, don't omit)

1 tsp. Vanilla Extract

2 tsp Pumpkin Pie Spice
Instructions
1
Preheat the oven to 350 F.
2
Combine all the pumpkin pie filling ingredients into a bowl and whisk till smooth. Pour into the Gluten Free & Keto Compliant Pie Crust.
3
Cover the edges of the crust with foil, and place the pie plate onto a baking sheet.
4
Bake for 60 minutes. Check the center of the pie, the sides should be set and the center should be jiggly but not look like liquid. If it still looks too think in the middle, allow it to bake for another 5-10 minutes or so. It's easy to slightly over bake, so I encourage you to keep an eye on it after this point.
5
Once cooked, remove from the oven and allow it to cool on the counter until it reaches room temperature. Store covered in the fridge until ready to eat. Serve with whipped cream if desired.
Nutritional Information:
Obtained using My Fitness Pal. I am not nor do I claim to be a nutritionist, so it is important to always verify the nutritional information as brands vary. I work hard to always provide the most accurate information as possible in hopes of making this easier for you, my readers!