A super easy, keto cornbread style muffin that's 3 net carbs and gluten free.
Since going completely gluten free, sugar free, and (mostly) dairy free to manage my PCOS, I have gotten very creative with the foods I eat. I am proud to say that these Keto Corn Muffins are the real deal.
They are light and tender, have a great texture, and are really easy to throw together. I love eating these with my morning breakfast, my easy keto chili's, or even just as a snack.
I've recently updated this recipe to add grilling instructions as well. Find the full recipe for these perfect Keto Corn Muffins below and read on for tips and tricks.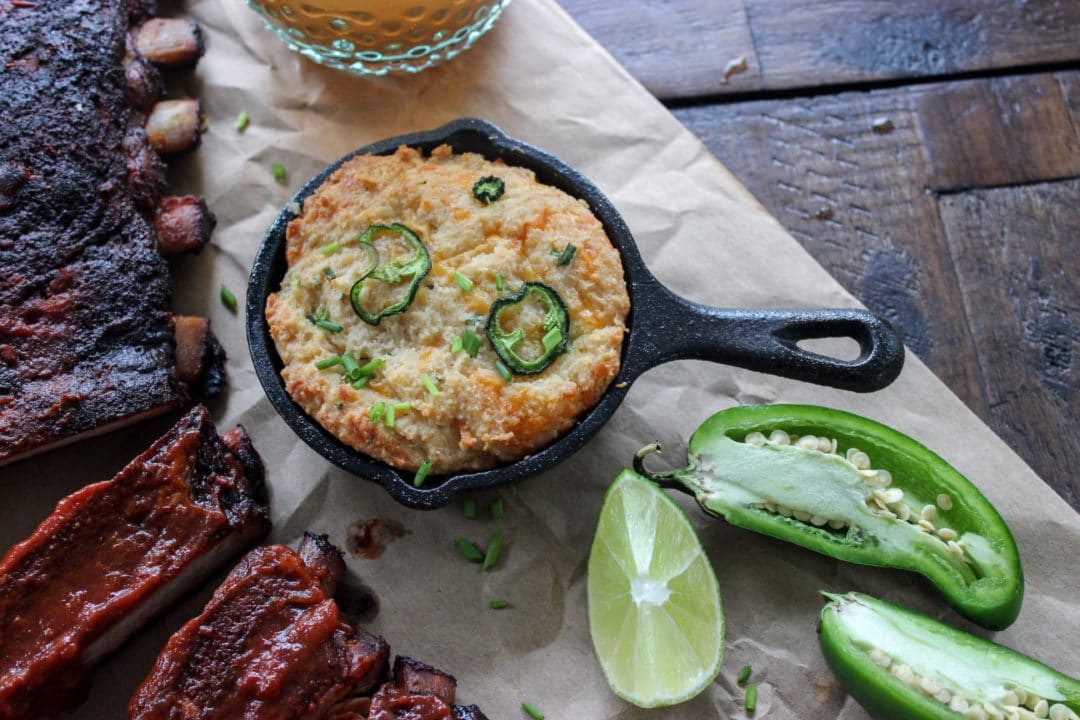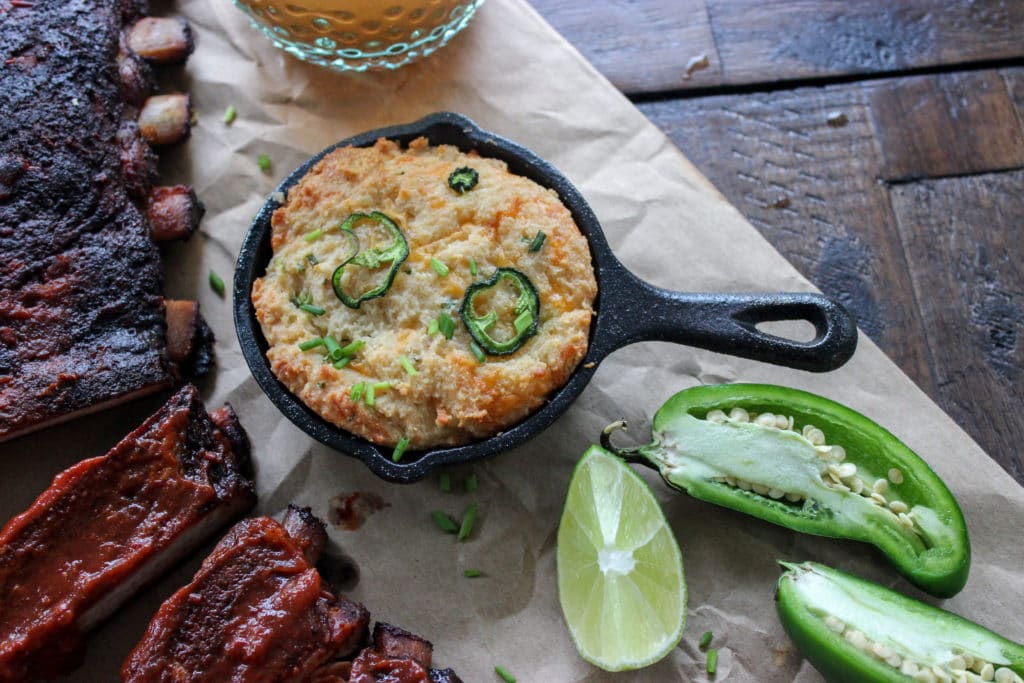 "School" Supplies:
Muffin Pan (or these awesome 3.5″ Lodge Skillets)
2 Mixing Bowls
Measuring Cups & Measuring Spoons
Rubber Spatula
"Class" Notes:
I have never been a huge fan of keto bread alternatives. They are usually spongy, filled with too much egg, and have a weird aftertaste. These muffins are NOTHING like those weird soggy bread wannabes. The other beautiful thing about these keto corn muffins is they are so easily customizable. Add jalapenos for a fun spicy kick, Old Bay seasoning (a la Red Lobster), or even some fresh rosemary and sea salt.
Have fun with pairing these muffins with different dishes or even just to snack on. To make these muffins, combine your liquid ingredients and your dry. One new addition to this recipe is the psyllium husk powder. It isn't crucial but recommended if you have it. It helps aid in creating that "cornbread" like texture.
Mix until combined and scoop into a greased muffin pan. They taste amazing straight out of the oven but are just as good even days later! Don't feel like turning on the oven in the summer?
I recently tried grilling these in my mini 3.5″ Lodge Skillets and they came out even better! That subtle smokey grill taste adds the perfect layer of flavor to an already delicious recipe.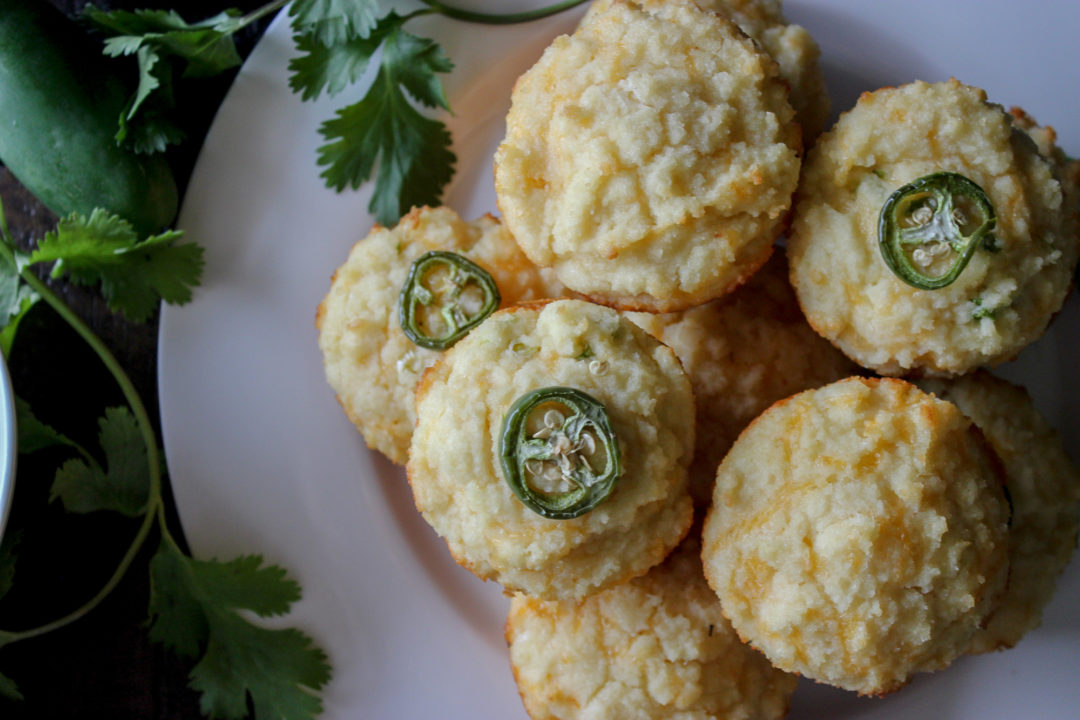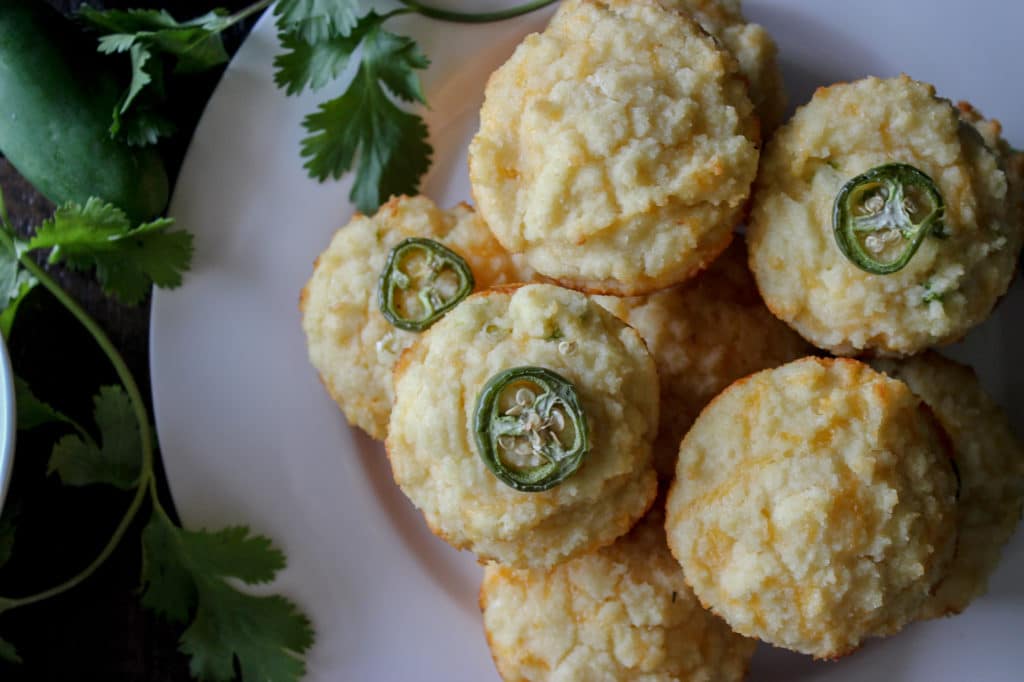 Want to pair these muffins with some chili? Check out my Low Carb Beef Chili or my Low Carb Chicken Chili recipes! Find the complete recipe and nutritional information below. Be sure to share how you made your Keto Corn Muffins with me on Facebook or on Instagram
Bon Appetite,
-L
Yield: 12
Keto Corn Muffins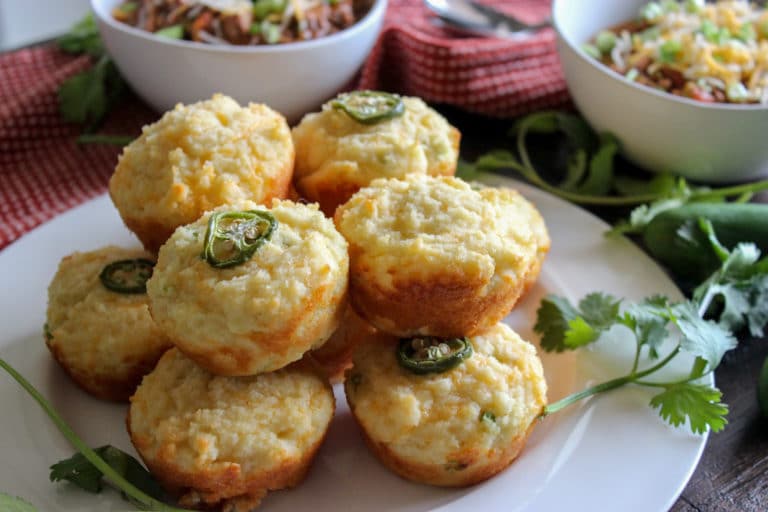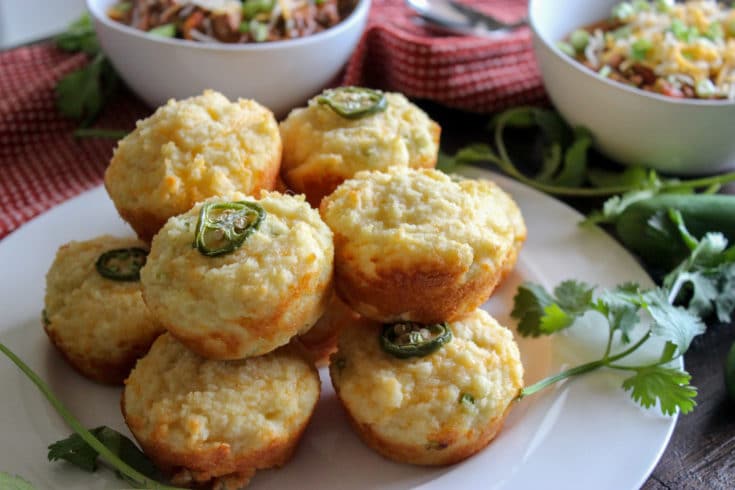 A super easy, keto cornbread style muffin that's 3 net carbs and gluten free.
Ingredients
3 cups, Almond Flour
1 cup, Sour Cream
1 cup, Shredded Cheese
3 Eggs
1/4 cup Butter, melted
1 tbsp. Psyllium Husk Powder (not crucial to the recipe but helps with the texture immensely)
2 tsp, Baking Powder
1 tsp Salt
*Optional: 3 Green onions diced, 1 jalapeno diced, or 1 Tbsp minced Rosemary
Instructions
1. Preheat your oven to 350 degrees F. Grease a muffin tin with non-stick spray.

2. In a bowl melt butter, add the eggs, sour cream. Mix until blended.

3. In a separate bowl, add the almond flour, salt, baking powder, psyllium husk powder, and cheese.

4. Add the liquid ingredients to the dry and fold in any extra ingredients seasonings or ingredients you desire.

5. Bake for 15-18 minutes or until lightly brown. They should be slightly tender to the touch by not wet or doughy. Allow the muffins to cool for 15 minutes or so before removing from the tin. They should pop out easily by lightly going around the sides with a butter knife or small spatula.
Notes
Freeze or store in a plastic container for 3-4 days.
Nutrition Information:
Yield:
12
Serving Size:
1
Amount Per Serving:
Calories:

296
Total Fat:

26g
Saturated Fat:

8g
Trans Fat:

0g
Unsaturated Fat:

16g
Cholesterol:

77mg
Sodium:

392mg
Carbohydrates:

7g
Net Carbohydrates:

3g
Fiber:

4g
Sugar:

2g
Sugar Alcohols:

0g
Protein:

10g