Low Carb Strawberry & Lime Margaritas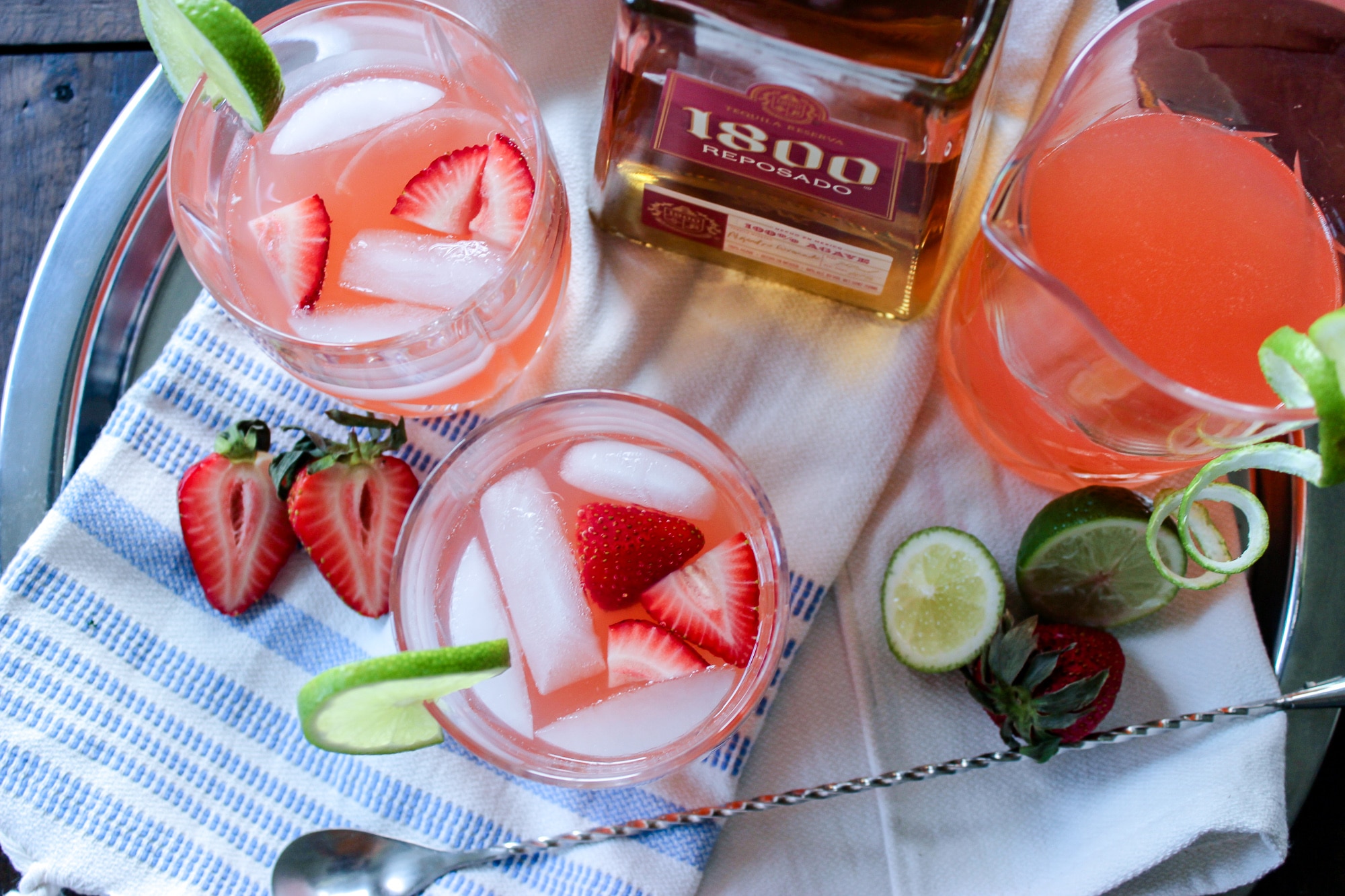 Low Carb Strawberry & Lime Margaritas:
This recipe is for those that are 21 years of age or older (I'm a teacher I feel the need for a disclaimer here).
Can you tell I am gearing up for an epic Cinco De Mayo celebration this weekend? There has been a theme of Mexican inspired recipes all week…and I'm not stopping anytime soon. Every good Cinco De Mayo celebration needs a margarita. Fortunately, if you are a "low carber", tequila has zero carbs! The trick is using the right mixers! I wanted to use fresh strawberries for this recipe because I planned to serve this on the rocks. I love my tequila, but it needed something to help mask the strength of the alcohol in this drink (and yes, these are fairly strong so you've been warned). Best part? They are only 2 NET CARBS per serving! So gear up and get ready. Find the full recipe for these Low Carb Strawberry & Lime Margaritas at the bottom of the page and read on for a few tips and tricks!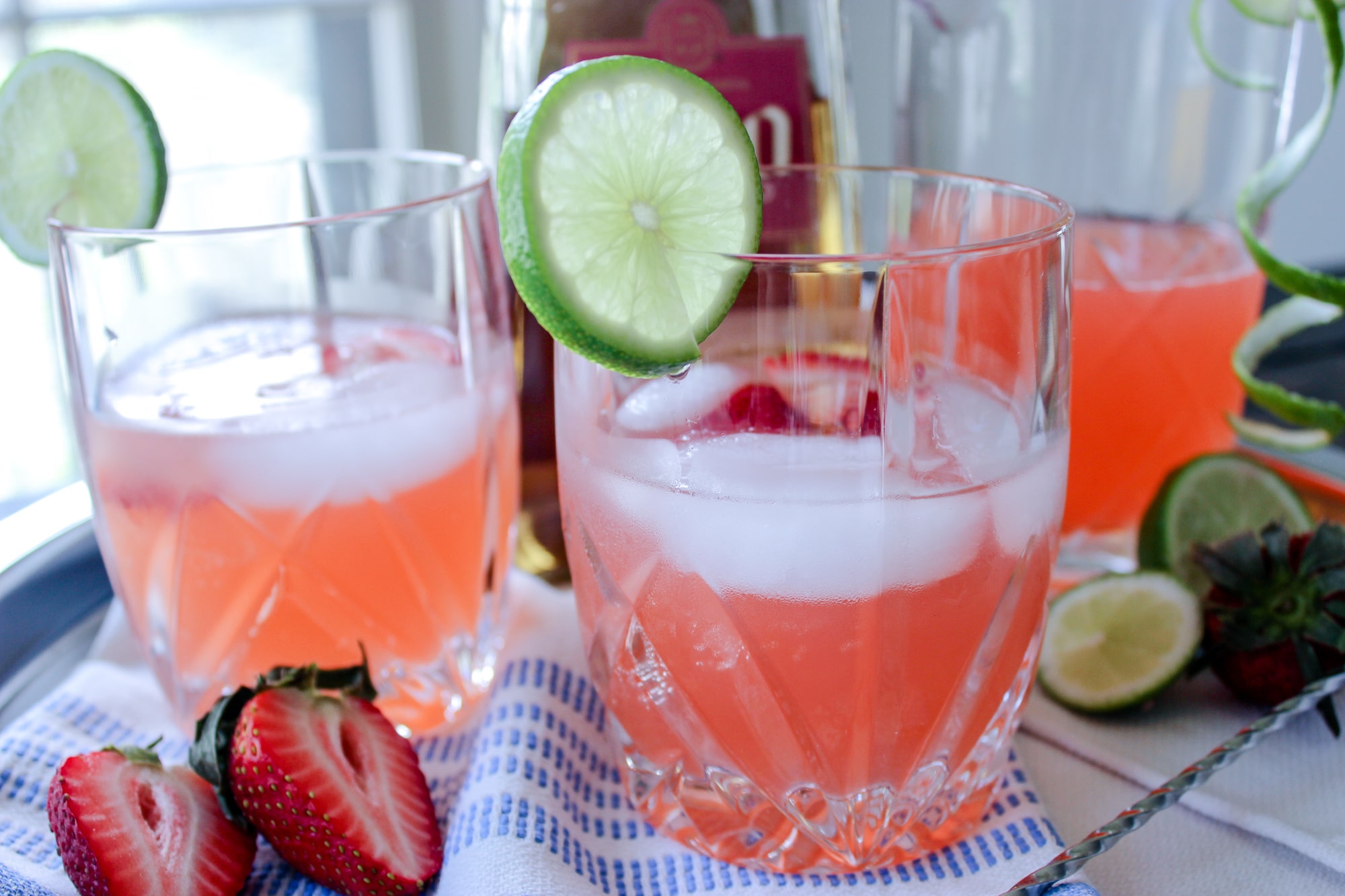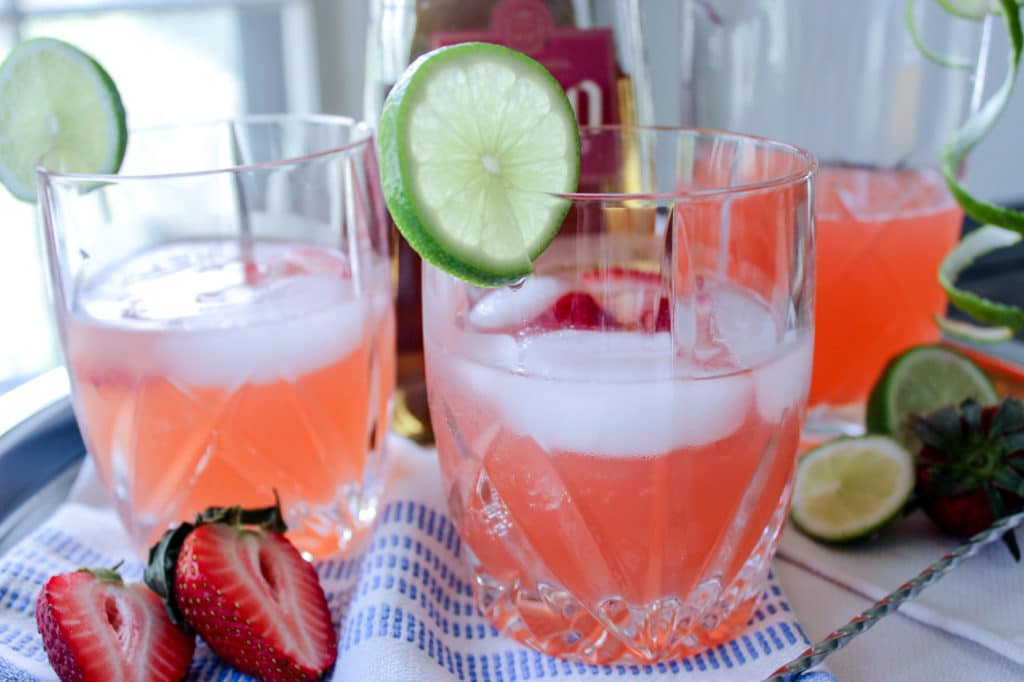 "School" Supplies
-Blender
-Measuring Cups
-Jigger
-Strainer
-Shaker & Glass
-Knife & Cutting Board
-4 Glasses for Serving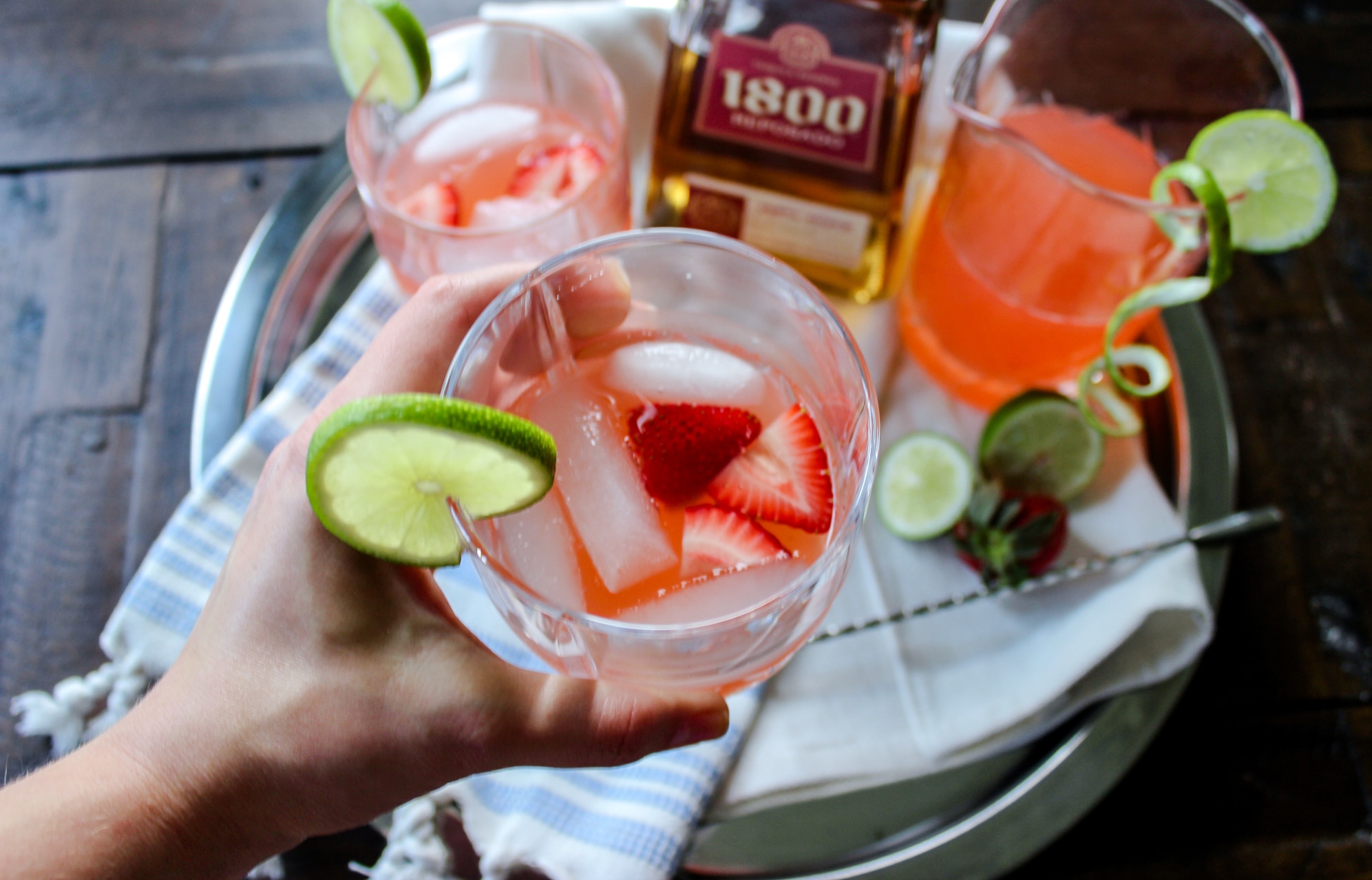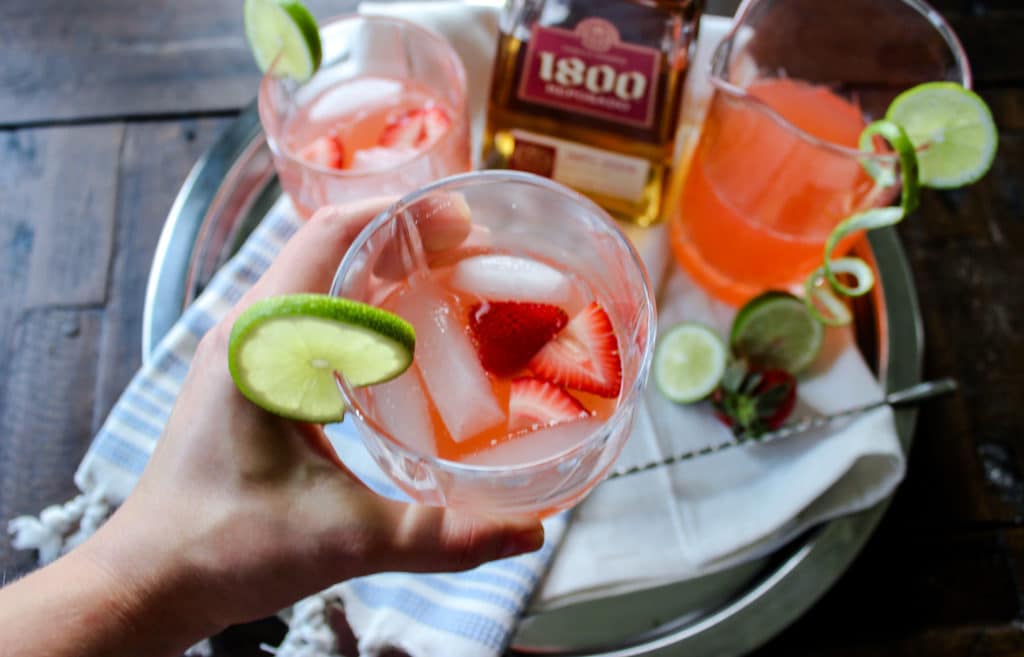 "Class" Notes:
Let's Talk Tequila:
This is served on the rocks. I was afraid if I blended this with the lime La Croix that it would fiz up and go all over the place. Plus, I actually prefer it on the rocks. I started with the base of the margarita. I sliced up 12 medium sized strawberries and placed them in a blender. Add the juice of one lime (fresh squeezed please). To sweeten this I used powdered swerve. You could try erythritol (may be to minty) or even use liquid stevia if you prefer. Blend the strawberry mixture together until the berries look "pulp" like. Next, add your favorite tequila. I had 1800 Reposado on hand so that is what I used. You could also use a silver tequila too. I suggest a decent quality tequila when drinking margaritas on the rocks. You're more likely to taste the alcohol when the margarita is served this way so you might as well enjoy it too! Once the tequila is added, blend again for 30 seconds.
Serving Your Marg's:
Pour the strawberry tequila mixture into a shaker. Add a large handful of ice and shake it till its chilled (about 45-60 sec.). Pour the mixture into a pitcher using a strainer to catch the strawberry pulp. Once the strawberry and tequila mixture has been strained, add one can of chilled lime carbonated water (I used La Croix). Garnish each glass with a lime wedge and (optional) throw in a few sliced strawberries into the glass (I did not factor that into the net carb count. One strawberry is 1 net carb). Add 4-5 ice cubes and divide the mixture into 4 glasses to serve! Only 2 net carbs and they go down easy. So be responsible. Ya hear me!??? Good!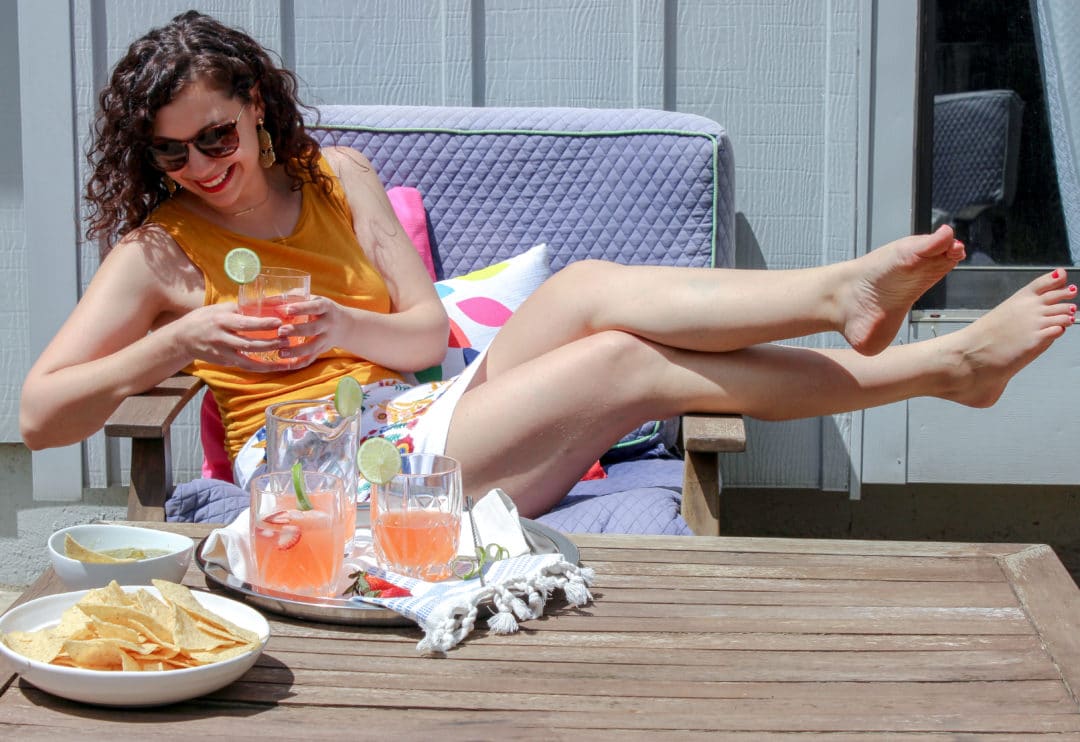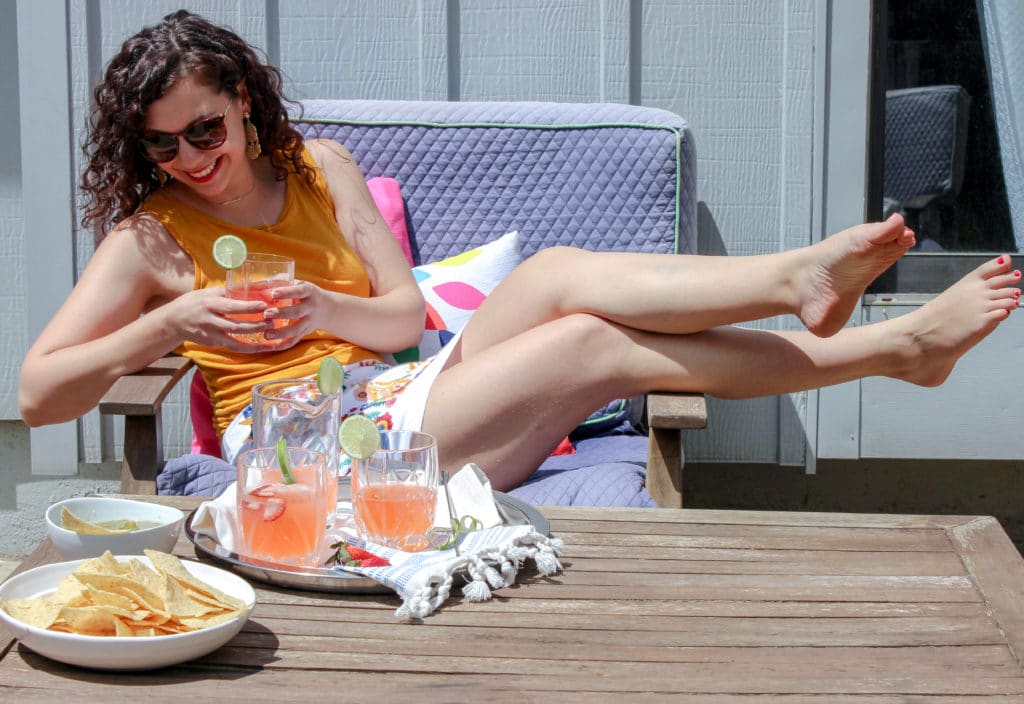 Now go check out the Low Carb Strawberry & Lime Margaritas recipe below! 
Need more keto friendly Cinco De Mayo recipes!? Check out my popular 1 net carb Keto Tortillas, these amazing low carb BBQ pulled pork tacos, or my famous Low Carb Chicken Fajita Nuggets! Enjoy my lovely foodies!
Bon Appeteach,
-L
Nutritional Info- Based on 4 servings via My Fitness Pal

Ingredients
12 Fresh Strawberries

1 Lime, juiced

1/4 cup Powdered Swerve (could sub honey, agave or liquid stevia)

4 Shots, Tequila (6 oz)

1, 12 oz. Lime Carbonated Water (I used La Croix)

Ice and additional strawberries/ lime slices for garnish
Instructions
1
In a blender, combine the strawberries, lime juice, swerve, and tequila. Blend until everything is mixed well.
2
Strain the strawberry mixture into a shaker glass to remove the pulp.
3
Add ice and shake for 45-60 sec until chilled. Pour in the 12 oz. of lime carbonated water.
4
Add ice and a lime wedge to your glasses. Pour the mixture evenly into 4 glasses and serve!