Low Carb Crab Salad Tacos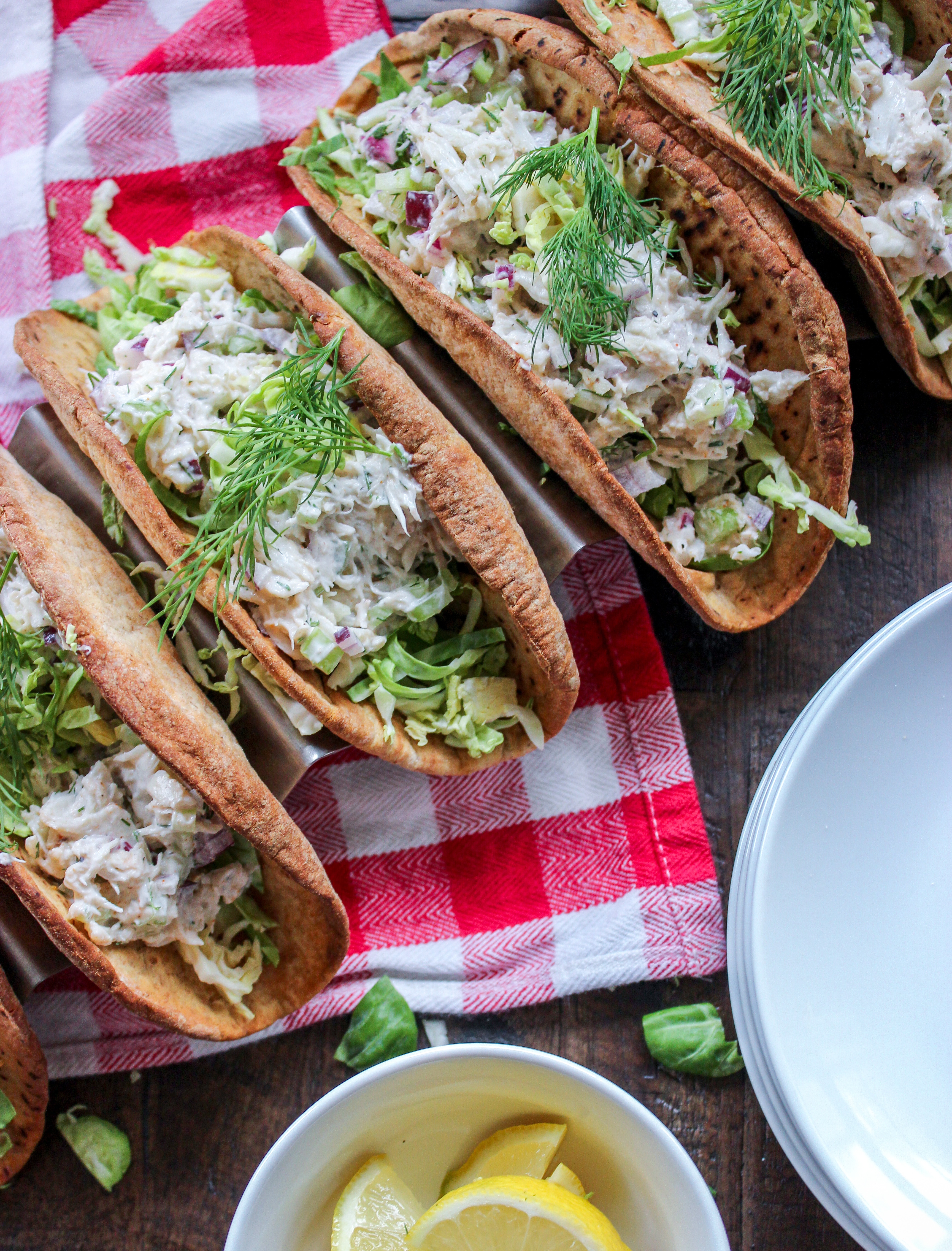 It's Bon Appeteach "Book Club" Friday, and every good cocktail (err "book") needs a great dish to pair with it. This week I was craving seafood something fierce too, so I made these Low Carb Crab Salad Tacos.
Crab salad is a great dish to share with a crowd or if you're feeling extra fancy, you can easily make this a great meal option as well (which is what I did). I chose to use premade low carb wraps (or tortillas) to make my "taco shells" this week, but you could also try my Keto Corn Tortilla or Low Carb Naan Bread recipe for this as well.
Want to make it even lower in carbs? Use a cabbage cup instead! Check out the full recipe for my Low Carb Crab Salad Tacos below and read on for all the good tips and tricks! Don't forget to also look at this week's book inspired drink, The Cranberry Pisco Sour!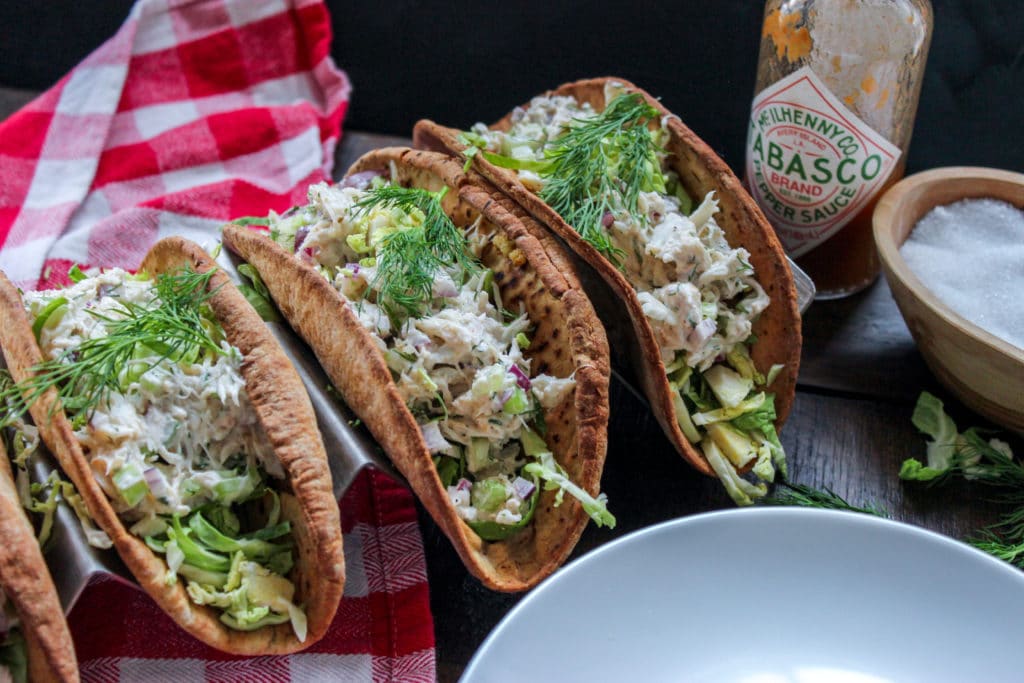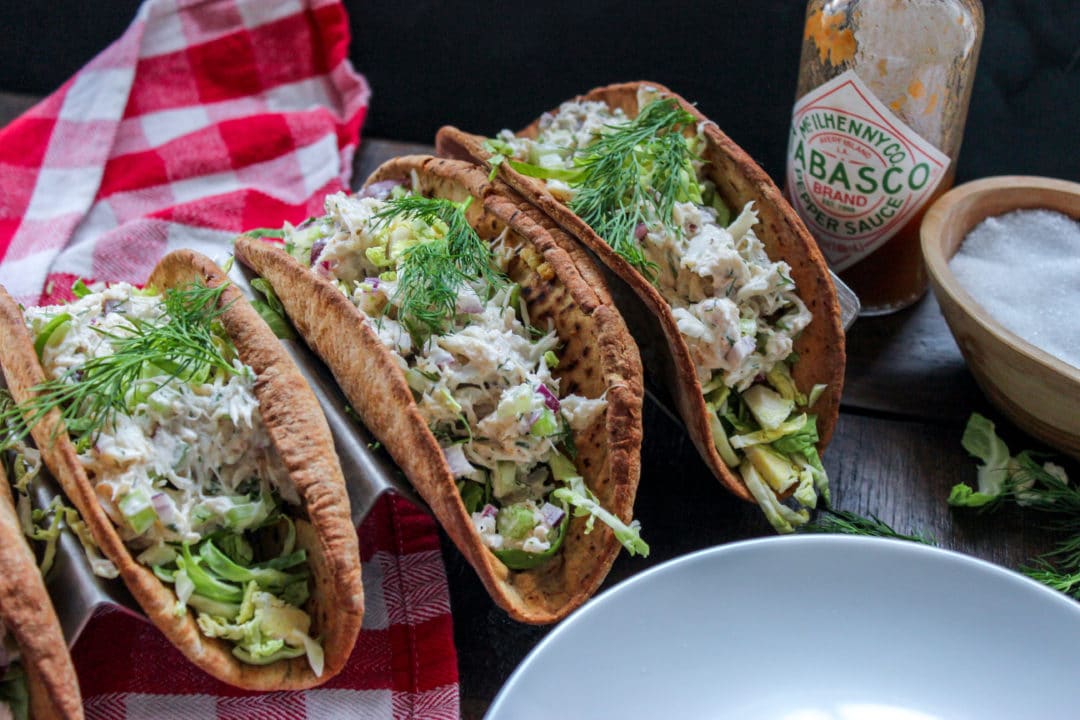 "School" Supplies
Mixing Bowl
Cutting Board & Knife
Measuring Cups and Spoons
Rubber Spatula
"Class" Notes:
Crab salad is fairly straightforward to make, just toss all your ingredients into a bowl, mix and you're done. A few things to note however in this recipe are, the crab you are using, the "taco shell" you plan on serving it in, and the options you can take to make a variety of different flavor profiles.
To me, fresh is always best, especially when it comes to seafood. I no longer live in South Florida, and I don't think fresh lump crab meat is going to be easy to find (also crazy expensive) here in Kansas City, so I opted for the refrigerated lump crab meat I found at my local grocer.
Be sure to check the meat after draining for leftover pieces of shell. You do not want someone biting into that and a few pieces can slip through every once in a while. Avoid imitation crab here if you can. Packs on the extra carbs and isn't always the best tasting (just my opinion).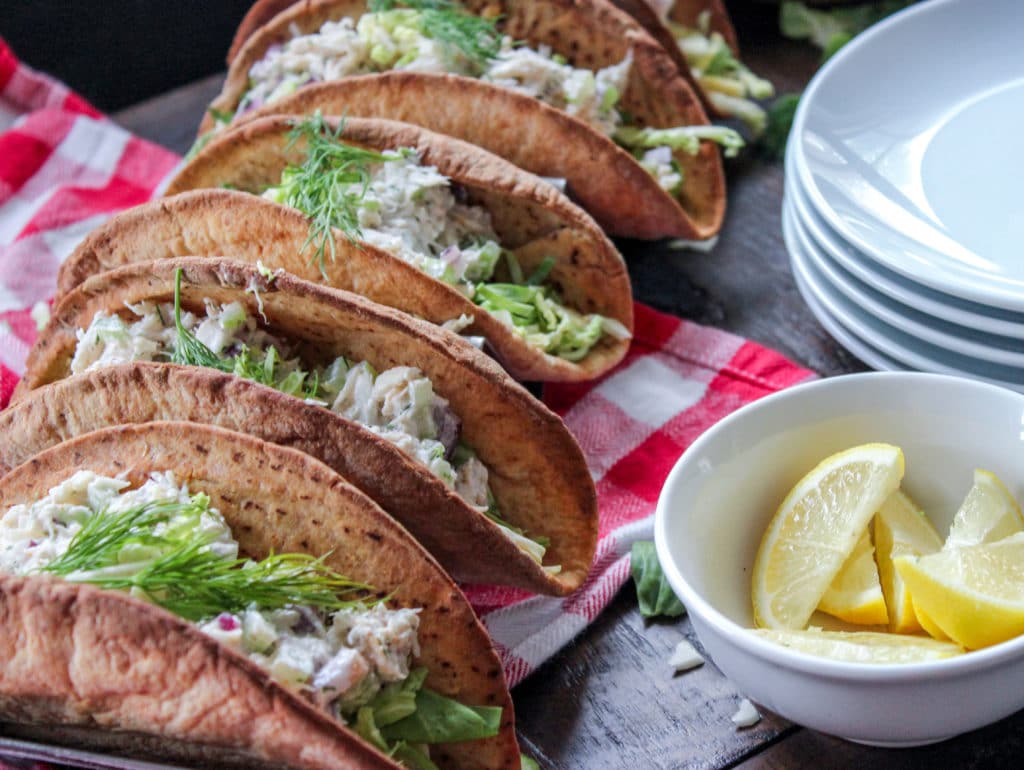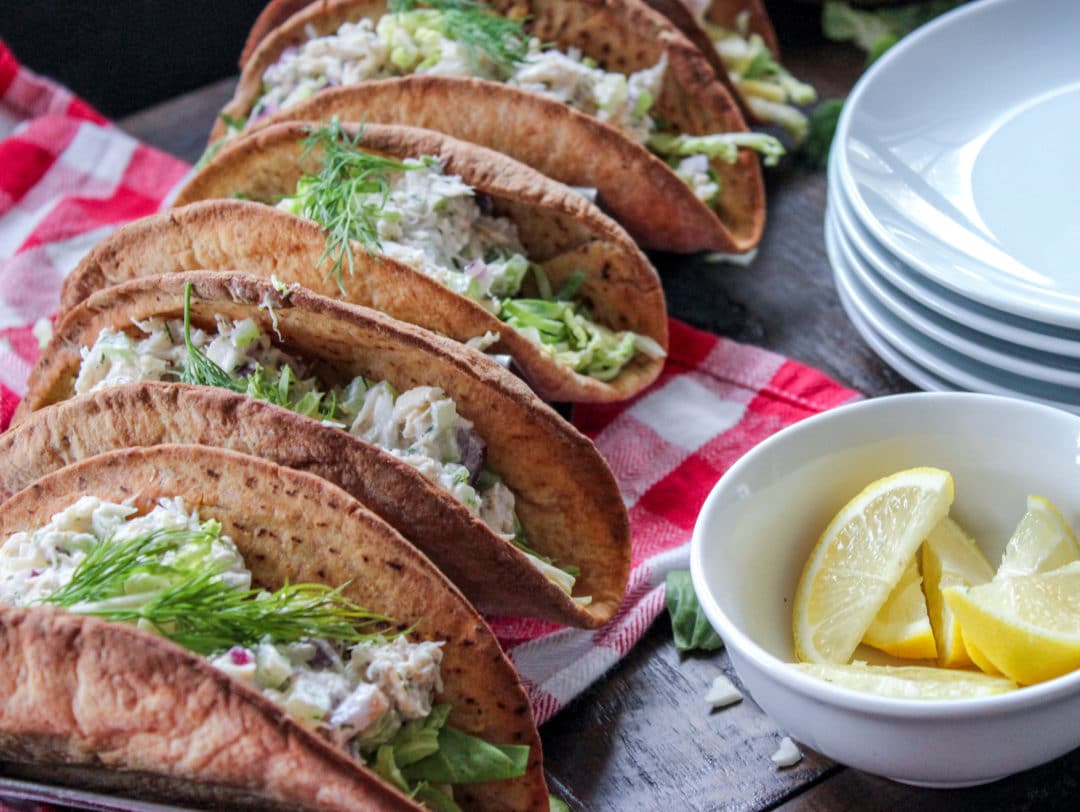 I chose to make my taco shells out of premade low carb wraps (6 net carbs each) this week because I was limited on time (aren't we all).
You could easily make my Keto Corn Tortillas or Low Carb Naan Bread as well for this if you want a lower carb option. If you're not feeling either of these methods, divided a head if cabbage in half, remove some of the center, and separate the layers.
Fill the leaves with some of the salad and serve on a platter this way. I like the idea of the cups over just serving with a side of crackers, because it makes for a great presentation, portions are divided, and people can grab and go!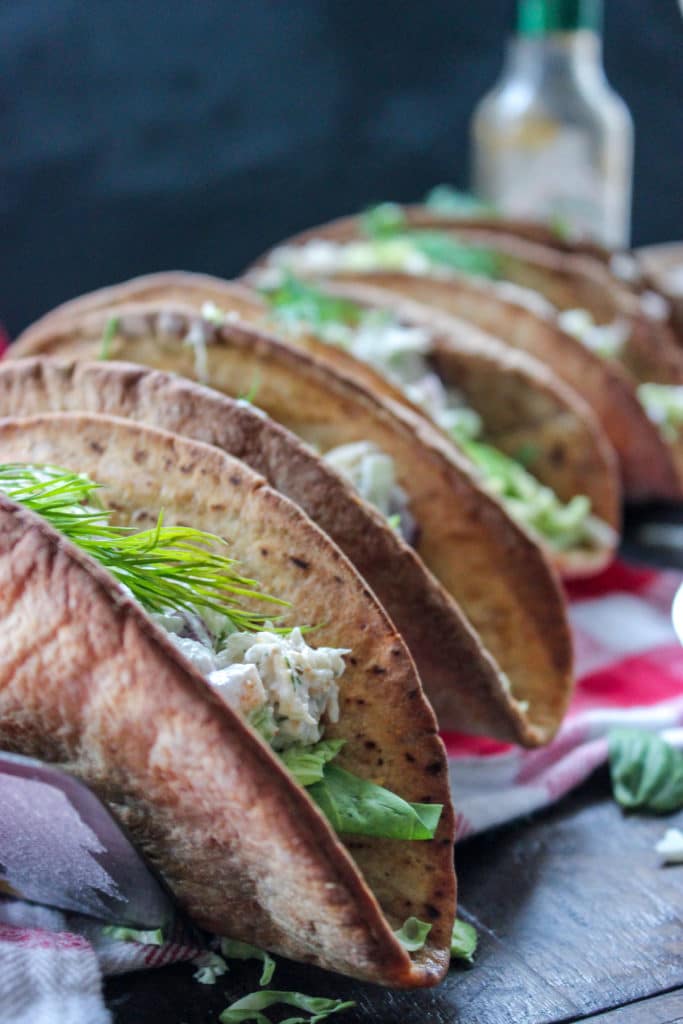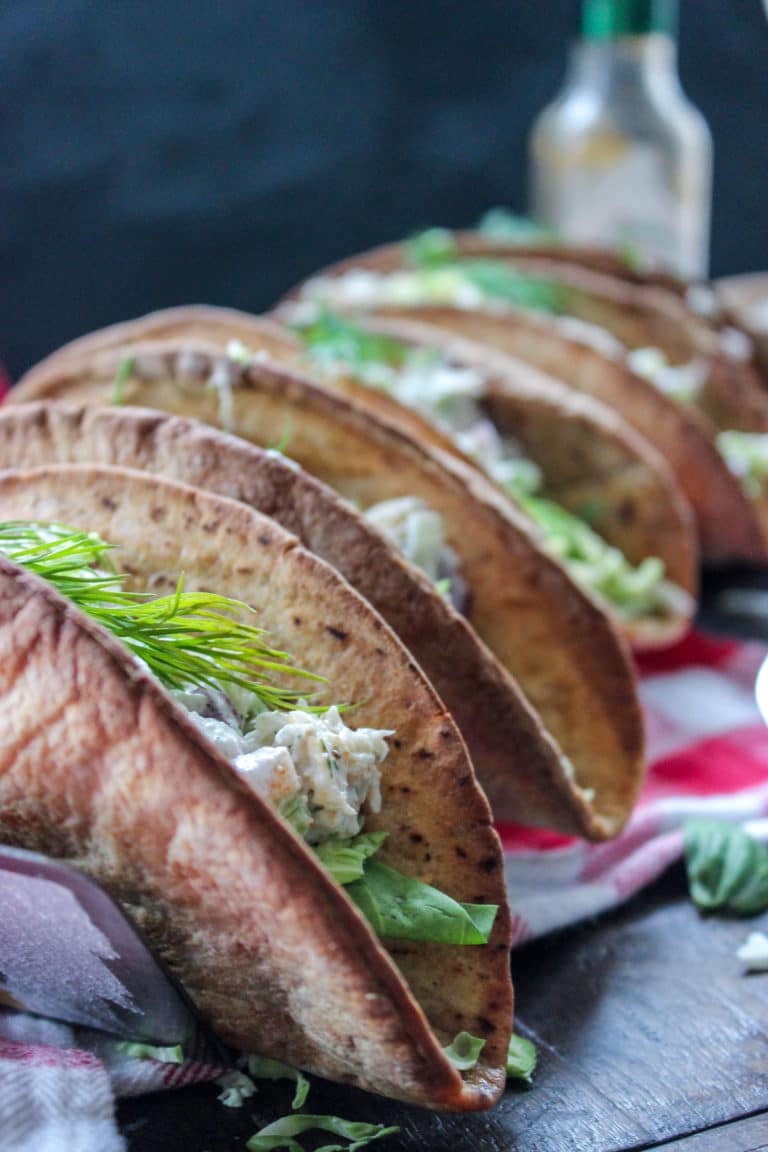 Additionally, ff you cannot find off the boat fresh seafood, try to liven up the salad with fresh ingredients instead. I like a little lemon juice and fresh herbs like dill or chives mixed in. T
he brighter flavors bring some life back to the crab. Additionally, I prefer a combination sour cream over mayo for the salad base. It provides a good texture to the salad and pairs well with the herbs. F
inally, add in a bit of celery, red onion, a few dashes of tabasco, and even a bit of old bay seasoning. Serve the Low Carb Crab Salad Tacos cold on a platter and make sure to pair it with a signature Bon Appeteach "Book Club" cocktail too! Full recipe for Low Carb Crab Salad Cups is below.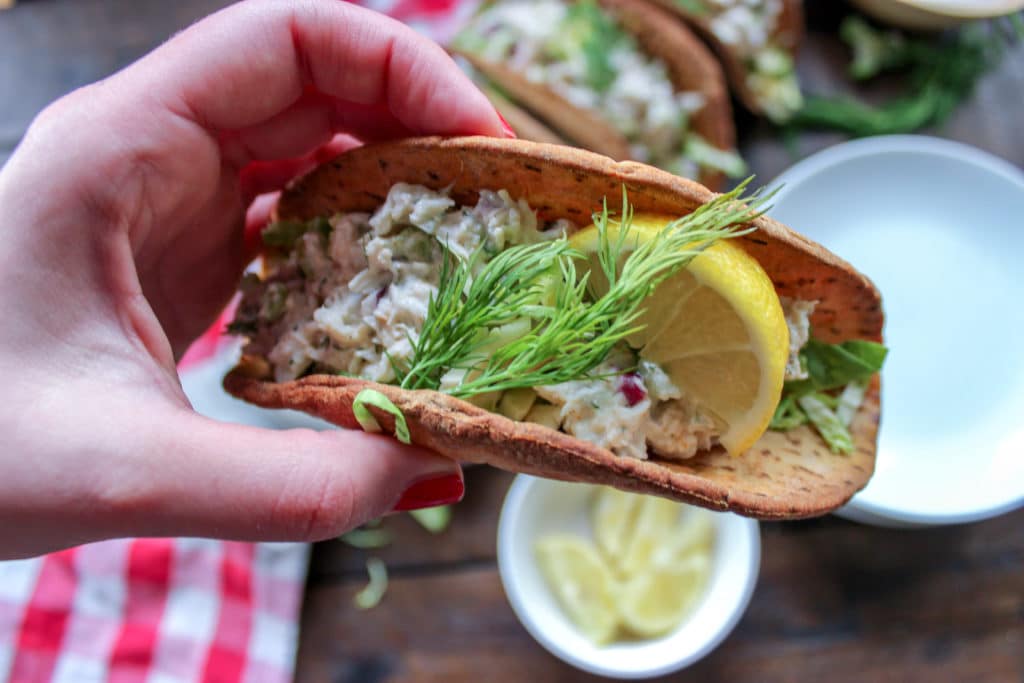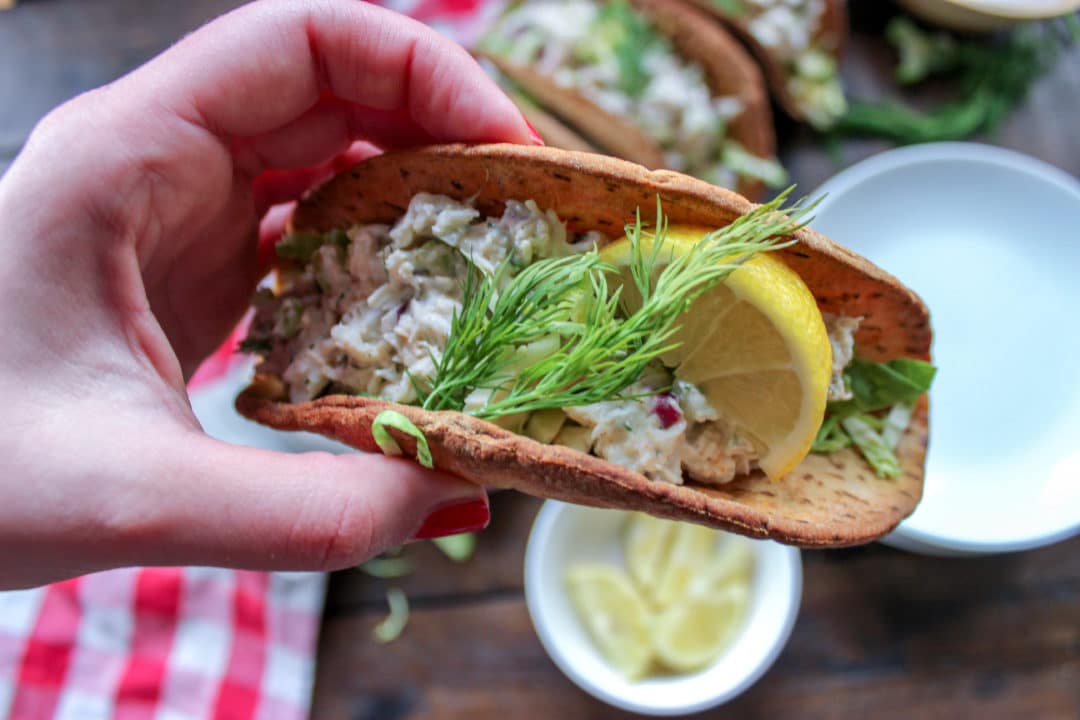 Ingredients
1 lb. Lump Crab Meat (not imitation)

1/4 cup Red Onion, minced

2 Celery Stalks, minced

1/2 Lemon, juiced

1/3 cup Sour Cream

2 Tbsp. Fresh Dill

1 tsp. Tabasco Sauce

Salt & Pepper

1/2 tsp Old Bay Seasoning

2 cups Shredded Cabbage

8 Low Carb Tortillas or Wraps
Instructions
1
Toast the low carb wraps in a taco mold to make a crispier taco shell if desired at 350 for 7-9 minutes or until crispy.
2
In a bowl, combine the lump crab, celery, onion, fresh dill, old bay, salt, pepper, tabasco, and sour cream together until mixed.
3
Slice the cabbage into thin strips. Place 1/4 cup in the based of each shell. Add 1/3 cup of crab salad to each shell.
4
Garnish with fresh dill and serve.
Notes
Optional- serve the crab salad in cabbage leaves instead for a lower carb option.