Easy Baked Cashew and Coconut Shrimp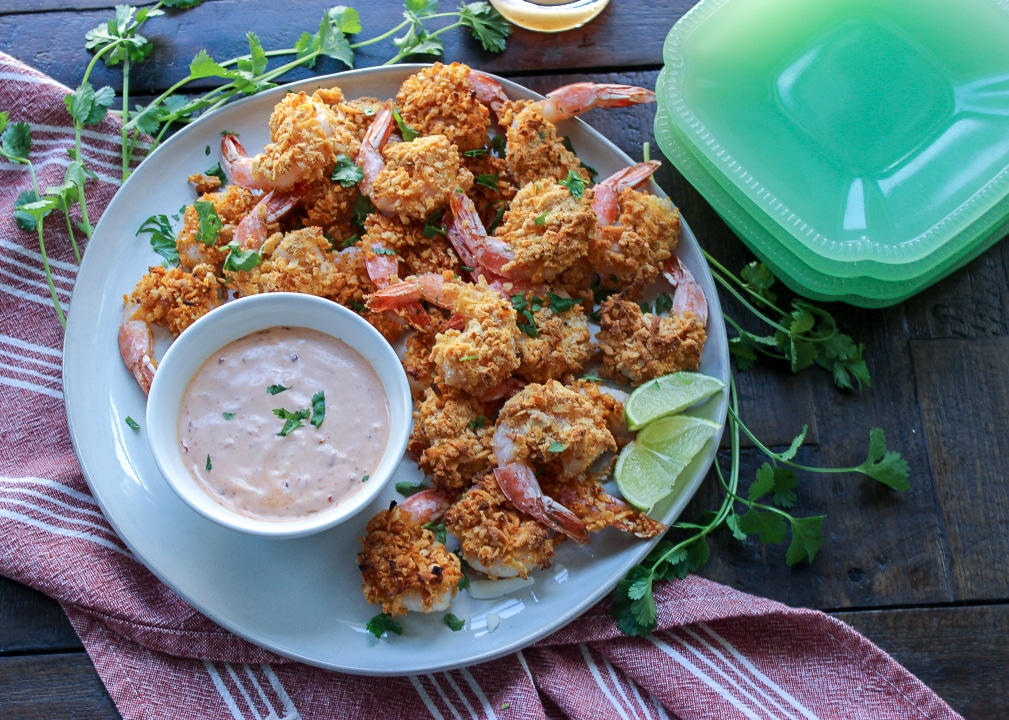 Easy Baked Cashew and Coconut Shrimp:
Cashews, coconut, and shrimp. These flavors are just absolutely delicious together, wouldn't you agree? I created this recipe for this week's food pairing for the Bon Appeteach "Book Club" (the only book club where we don't actually read the books we just make cocktails named after them). Because we are about to hit the weekend before Halloween, I decided to embrace one of my favorite tiki cocktails, The Zombie. The notes of this drink are intense and needed a sweet/savory food pairing that was not too heavy. I felt this Easy Baked Cashew and Coconut Shrimp would be perfect. It works well as a main dish, over salad or coconut cauliflower rice. I also just love it as an appetizer along side of some honey mustard or sriracha crema. Full recipe and cooking tips are below!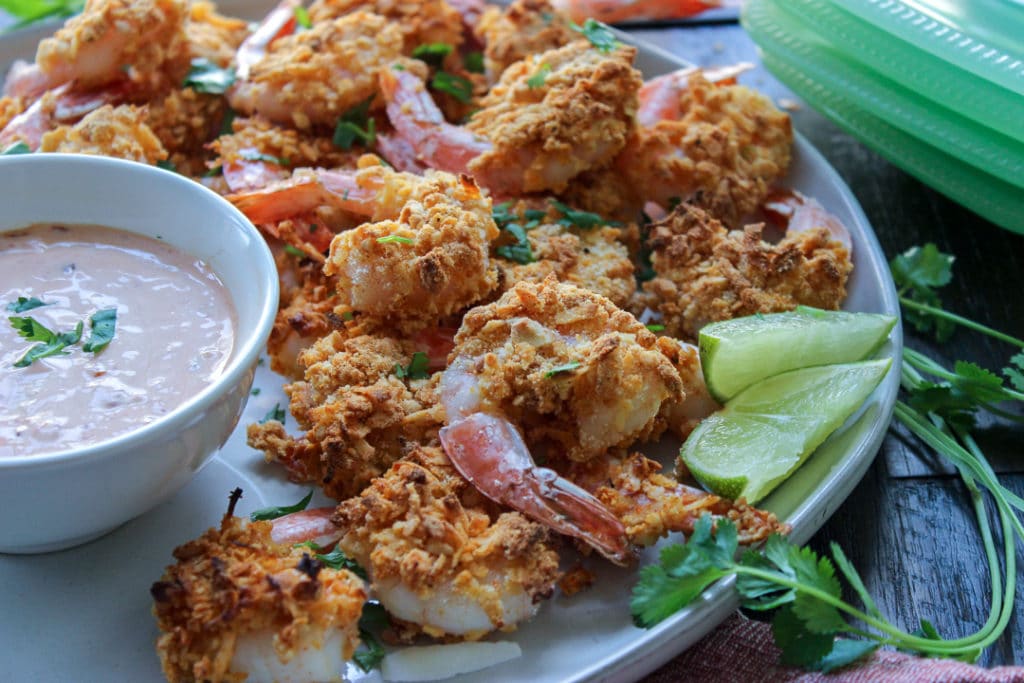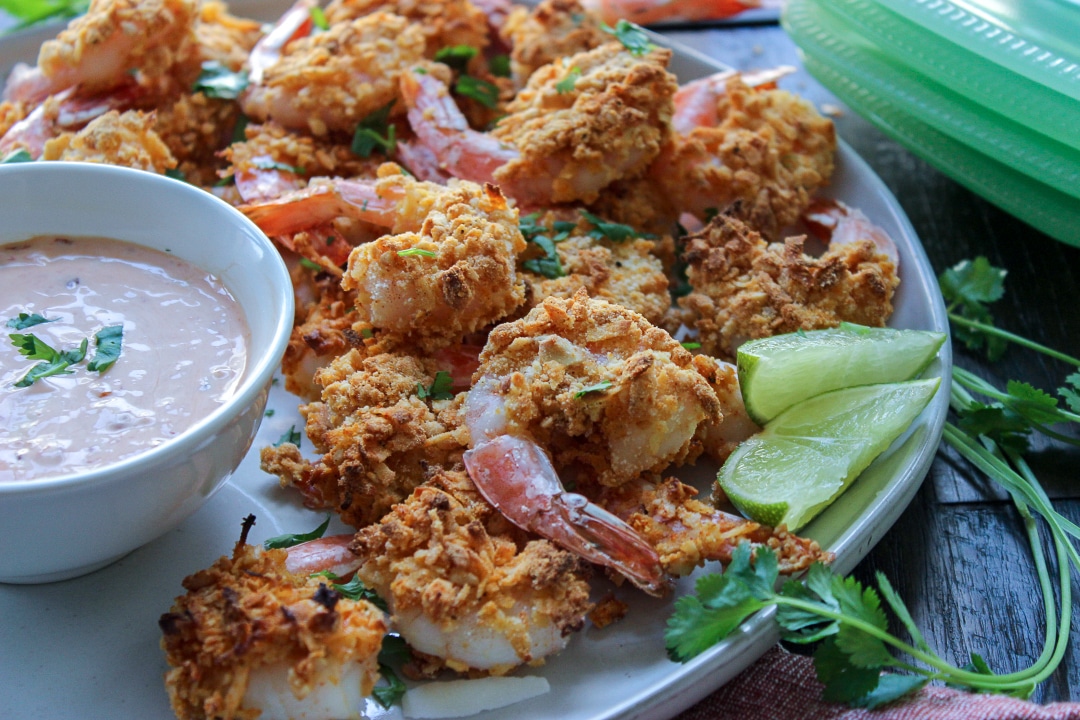 "School" Supplies:
Food Processor
2 Mixing Bowls
Baking Sheet & Cooling Racks
Foil
Tongs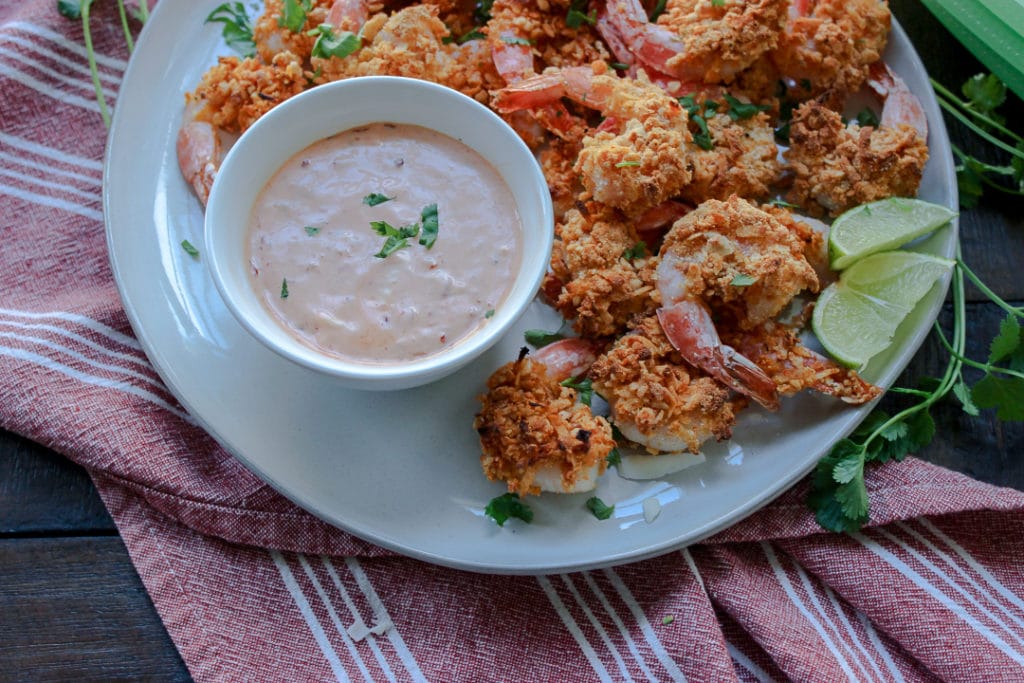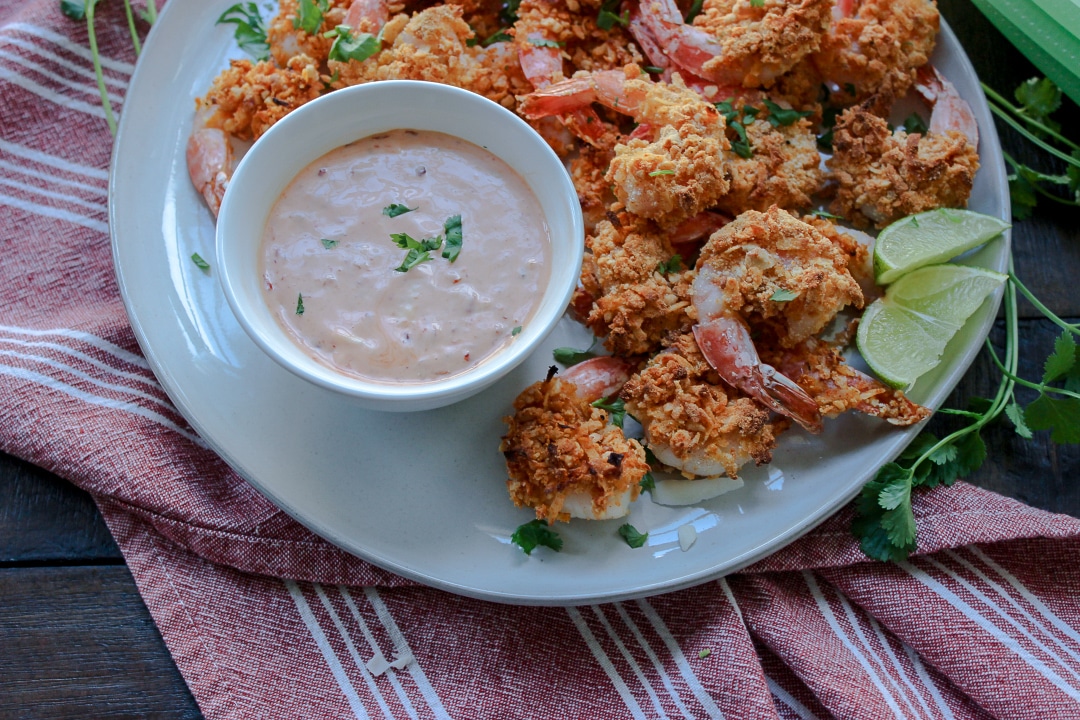 "Class" Notes:
I like to use wild caught shrimp if I can find it. Defrost the shrimp, pat it dry, and set is aside. The star of the show in this recipe is in the "breading". You really need a food processor for this otherwise the cashews won't be fine enough to act as a coating. I combine the cashews, unsweetened coconut, a little coconut flour, and some seasonings. Pulse it all together and dump it into a bowl. Dredge the shrimp in egg, then the cashew and coconut mixture. I set each shrimp on a rack on a baking sheet to help for more even baking. Bake it until the breading is set and the shrimp are cooked through. Serve these Easy Baked Cashew and Coconut Shrimp with a side of sweetened mustard (add some monk fruit and some coconut aminos to mustard) or with a side of sriracha crema (sour cream and sriracha combined). I garnished with some cilantro but fresh basil would be delicious too! Pair it with this week's Bon Appeteach "Book Club" cocktail, The Zombie or one of the many other tiki drinks you will find here!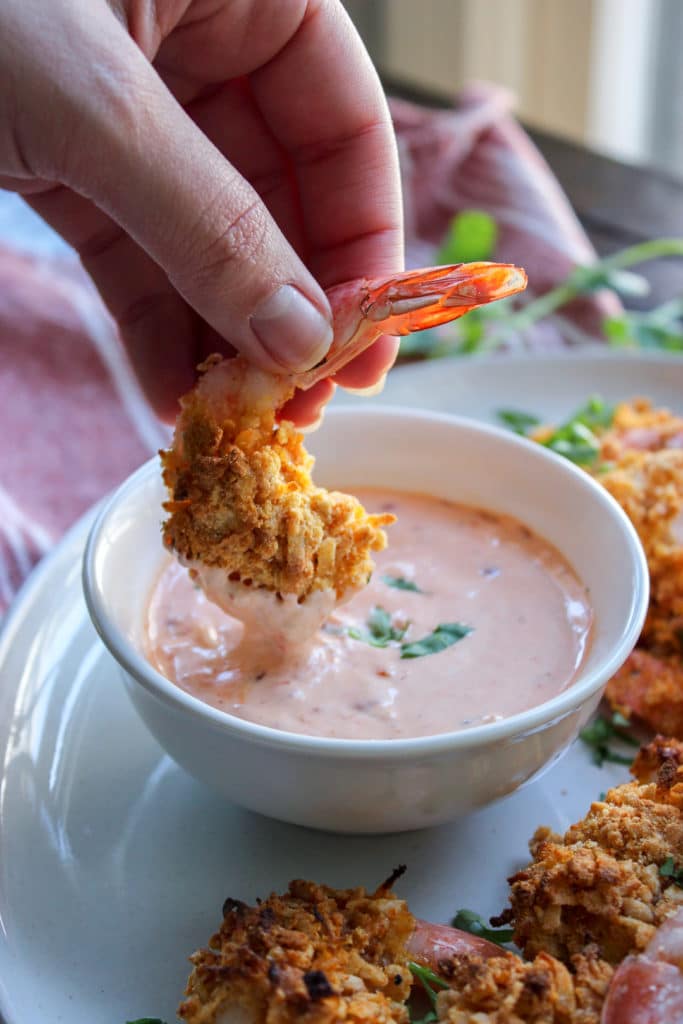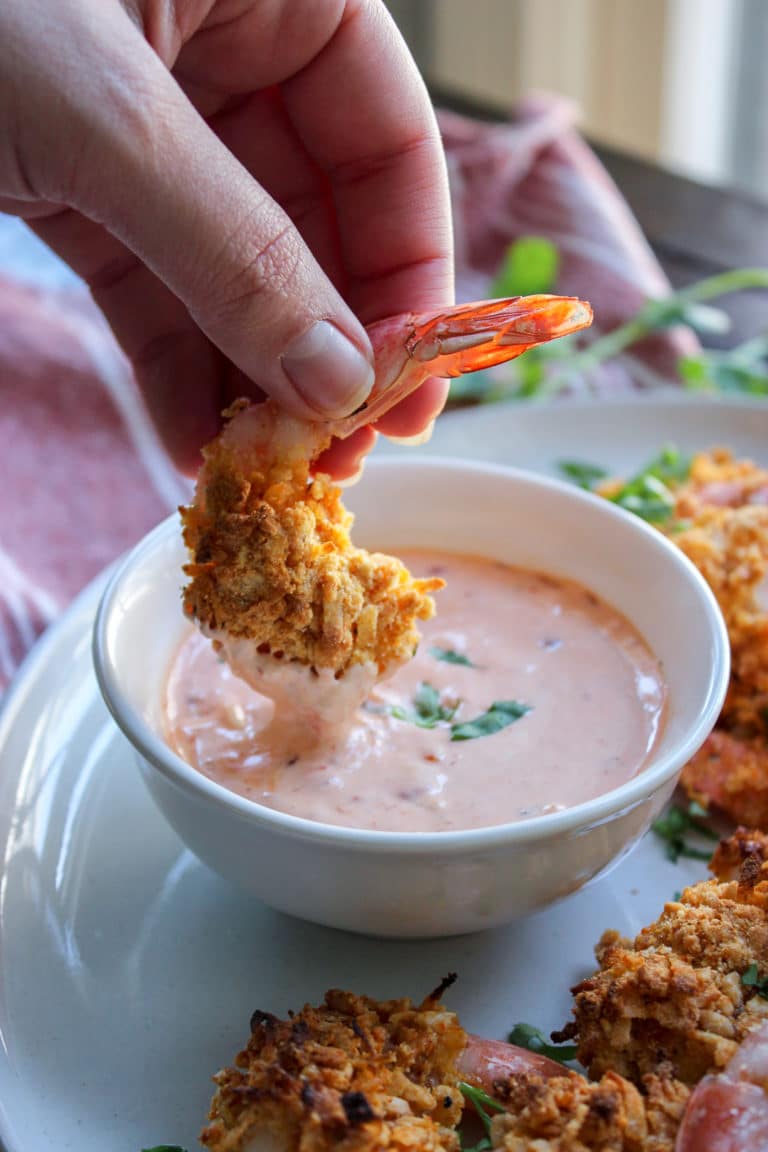 Bon Appeteach,
-L
Ingredients
1 lb. Shrimp, Deveined & Tails On
2 Eggs, beaten
1/2 tsp. Curry Powder
1/2 tsp. Salt
1/2 tsp Black pepper
1/4 cup Coconut Flour
1/4 cup Cashews
1/4 cup Unsweetened Coconut
Instructions
1
Preheat your oven to 400F. Prep a baking sheet with foil, and spray a baking rack with non-stick spray and place over the foil lined baking sheet (makes clean up a breeze)
2
Defrost your shrimp. Pat it dry and set it aside. Beat the two eggs and set them aside.
3
In a food processor, add the cashews and pulse a few times first to help break them up. Then add all the remaining ingredients and pulse until a bread crumb like consistency forms.
4
Dredge each shrimp by placing it in the egg, then in the coconut and cashew breading. If it doesn't seem to coat well, use your fingers to lightly press the breading to the shrimp.
5
Place each breaded shrimp onto the baking rack. Once complete, bake for about 10-12 minutes. You want the shrimp to be cooked and the breading to be dry.
6
Serve with a garnish of cilantro or basil, a side of mustard or sriracha crema as an appetizer of with coconut cauliflower rice for a main dish!