This recipe was created in partnership with Primo Ceramic Grills. All opinions are my own. 
Steak & Cranberry Chimichurri Crostini:
We are in the homestretch of November here friends and already well on our way into the holiday party season! If you're looking for great cocktails and great holiday appetizers, I've got you covered. Everything you'll find here (well the food at least) is low carb and keto friendly. My recipes are also versatile enough for the non-keto eaters as well, which make them great for sharing at your next get together. If you've been following along with me on Instagram, you may have noticed that I have teamed up with several other keto and low carb foodies to create weekly themed recipes for the holiday season. All of this was done in hopes to help you stay keto strong all season long (that totally rhymed). This weeks theme was "appetizers", so these Steak & Cranberry Chimichurri Crostini are my contribution to the keto world. You're welcome. Find the full recipe below and if you're looking for a great cocktail to pair with this appetizer, be sure to check out this weeks Bon Appeteach "Book Club" cocktail, the Smoked Horchata Eggnog Cocktail too!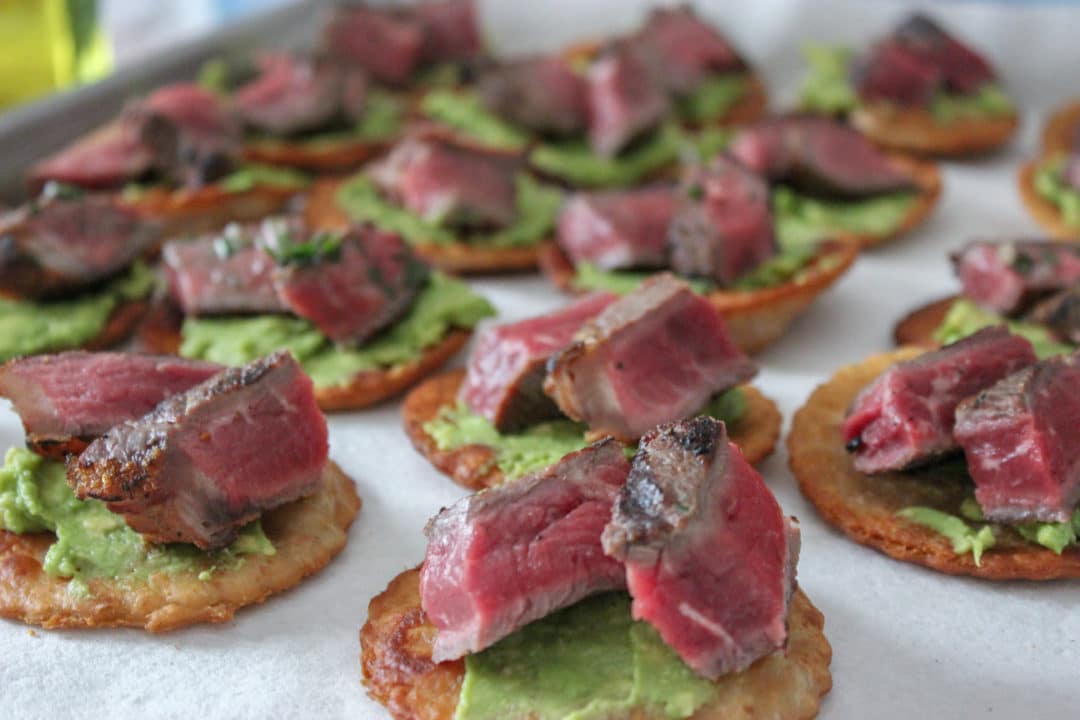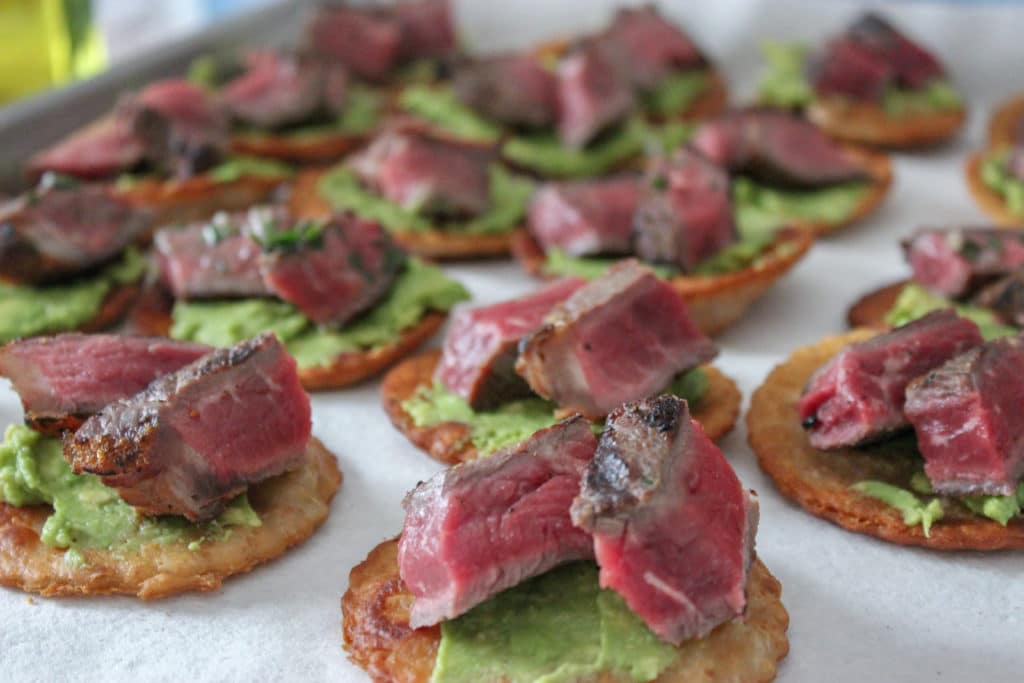 "School" Supplies:
Cast Iron or Grill
Tongs
Knife & Cutting Board
Cookie Cutter
Frying Pan or Baking Sheet
Mixing Bowls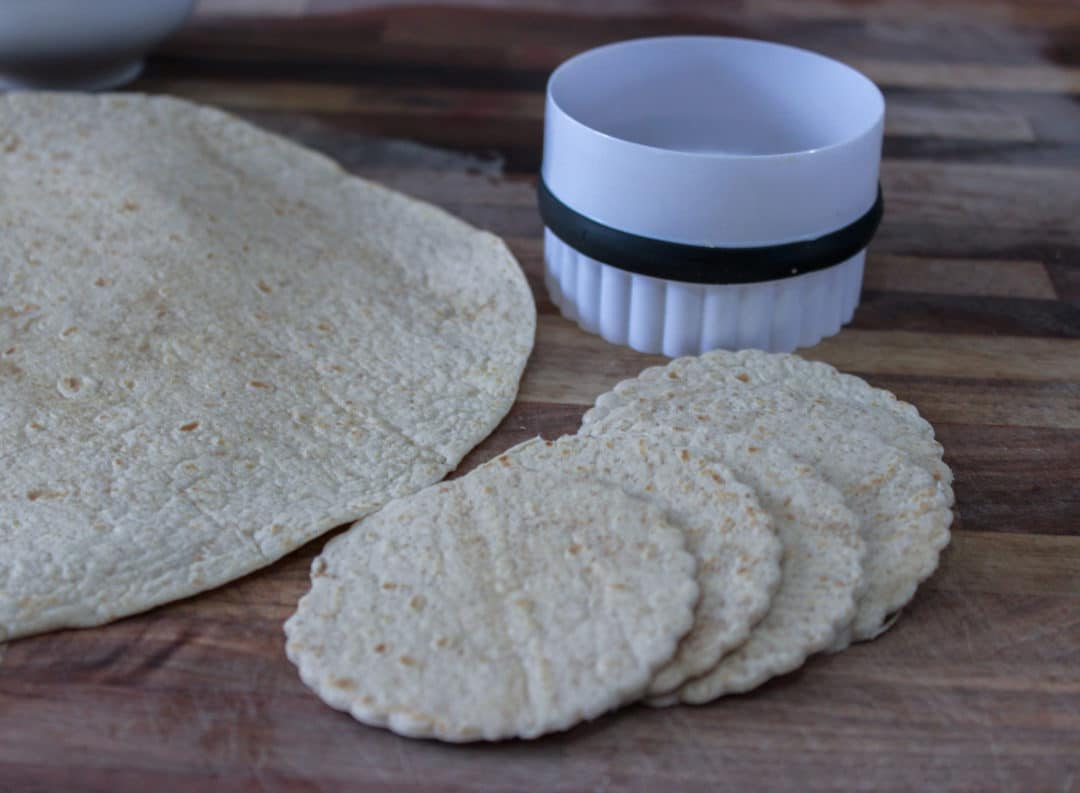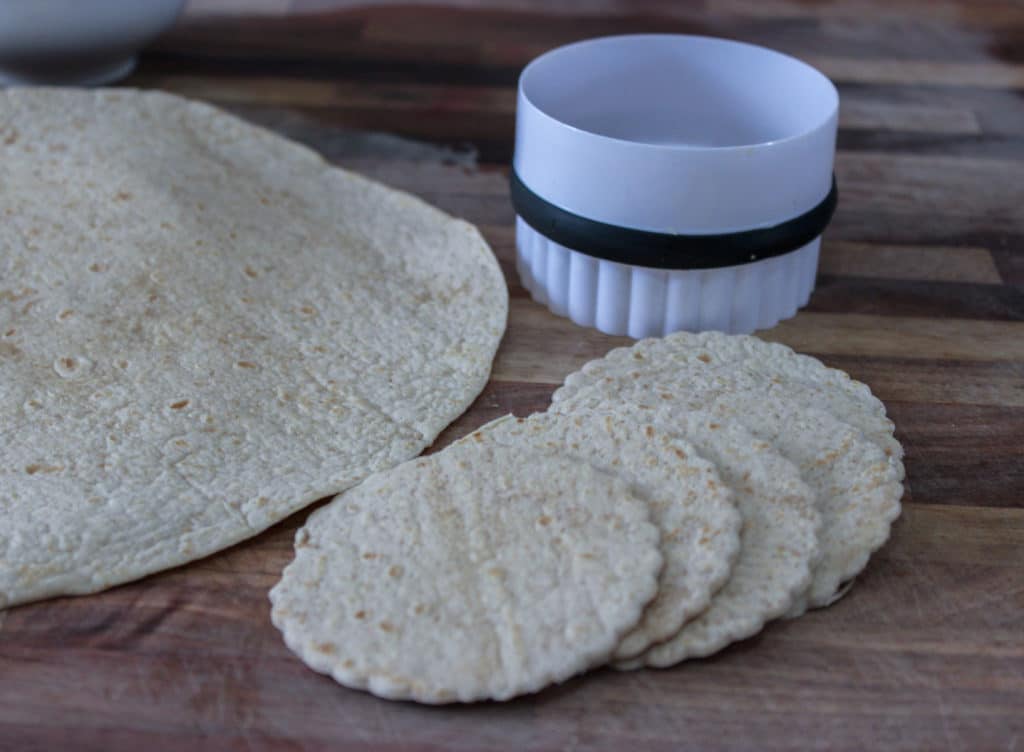 "Class" Notes:
The Preparation-
The important flavor profile here is the Cranberry Chimichurri. Chimichurri is best when it has had some time to marinade. I also suggest chopping everything by had and not using a food processor (this creates more of an emulsified dressing instead). Finely chop the herbs, shallots, garlic, and the jalapenos. I like to roughly chop the cranberries into small enough pieces that they won't be too tart when taking a bite of crostini. I suggest also using a high quality olive oil, season generously, and add a splash of red wine vinegar and fresh lime juice for a little zing! Let the chimichurri rest for a few hours if possible (just keep it covered on the counter). While the Cranberry Chimichurri rests, prepare the steak. Traditionally, you will often see a flank steak paired with chimichurri. I often use whatever cut looks best at the butcher and also keep sales in mind (NY Strip is pictured). I opted to grill my steaks on my Primo Ceramic Grill (I still refuse to put it away for the winter), but this can also be done on high heat in a cast iron skillet too. Season the steak lightly with oil, salt, and pepper only. Cook using your preferred method and to your choice of doneness. Make sure to also let it rest before slicing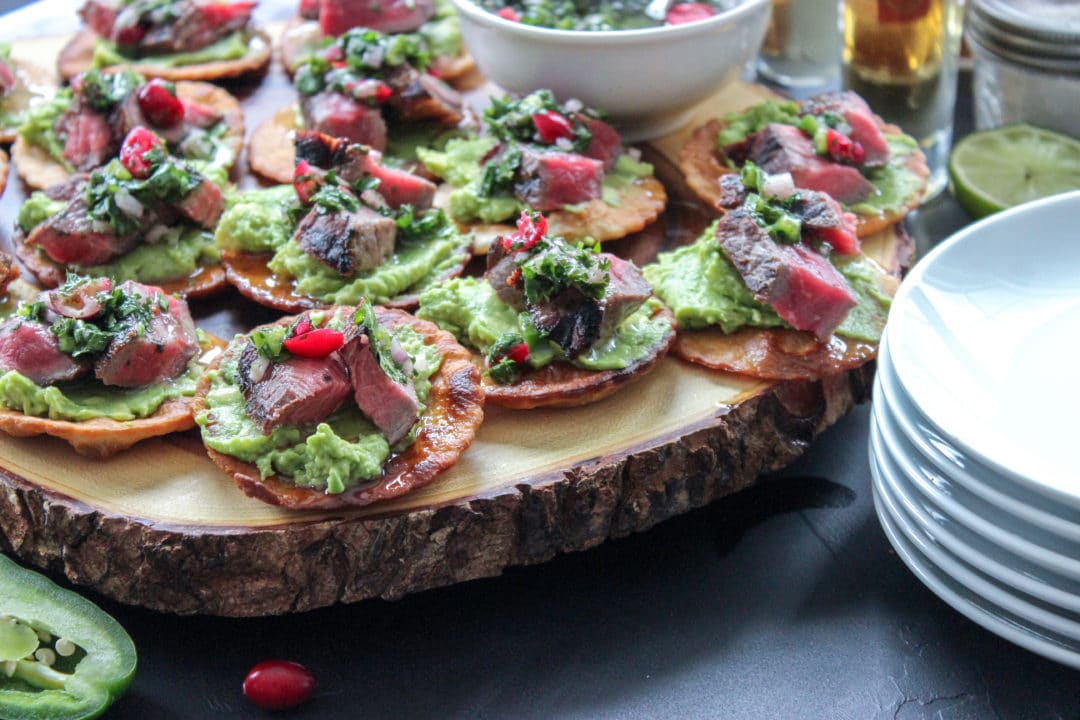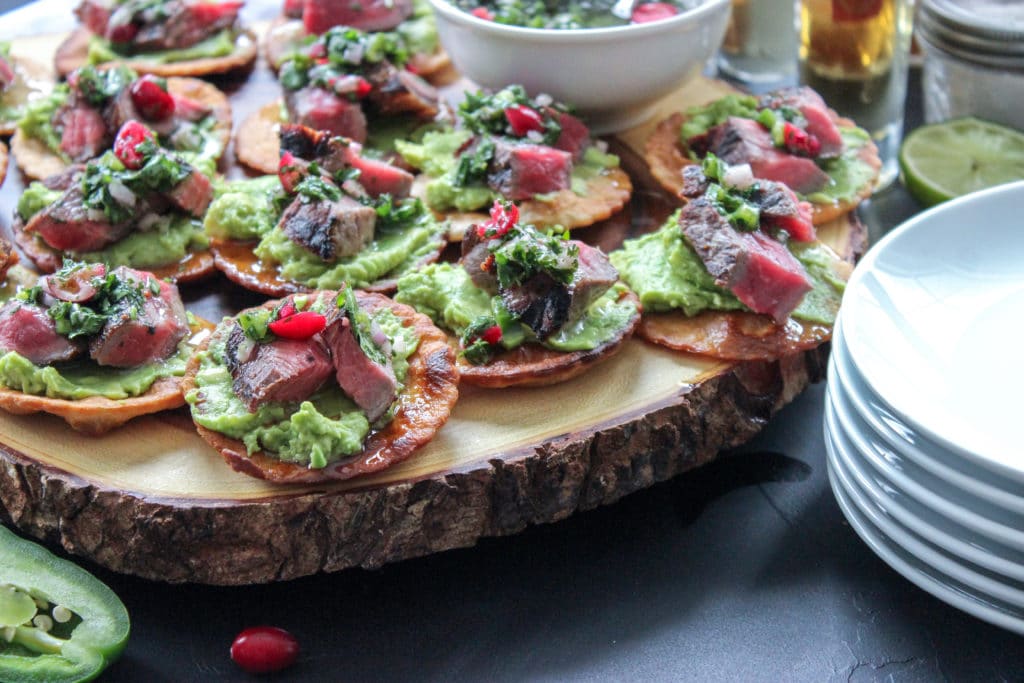 The Crostini-
You have two ways to approach this appetizer, and can even do a little bit of both if you prefer. The first option, is to slice the steak into 1″ bite sized pieces, spear with a pretty toothpick, and then drizzle on the chimichurri and place on a platter as is. This is simple, elegant, and also easy! If you want to really step of the crostini game (aka fancy toast or in this case fancy low carb tortillas), cut out small circles from a low carb (or regular) tortilla. I like to do a shallow pan fry to get the tortilla rounds crispy, but you can also bake them for ease. Once crispy, allow them to cool slightly, then assemble with a bit of mashed avocado, a slice or two of steak, and spoonful of Cranberry Chimichurri right over the top. They look absolutely beautiful on a holiday table, will definitely satisfy your guests, and are a really easy low carb treat. Pair this with my Smoked Horchata Eggnog Cocktail and your hosting skills are going to be next level!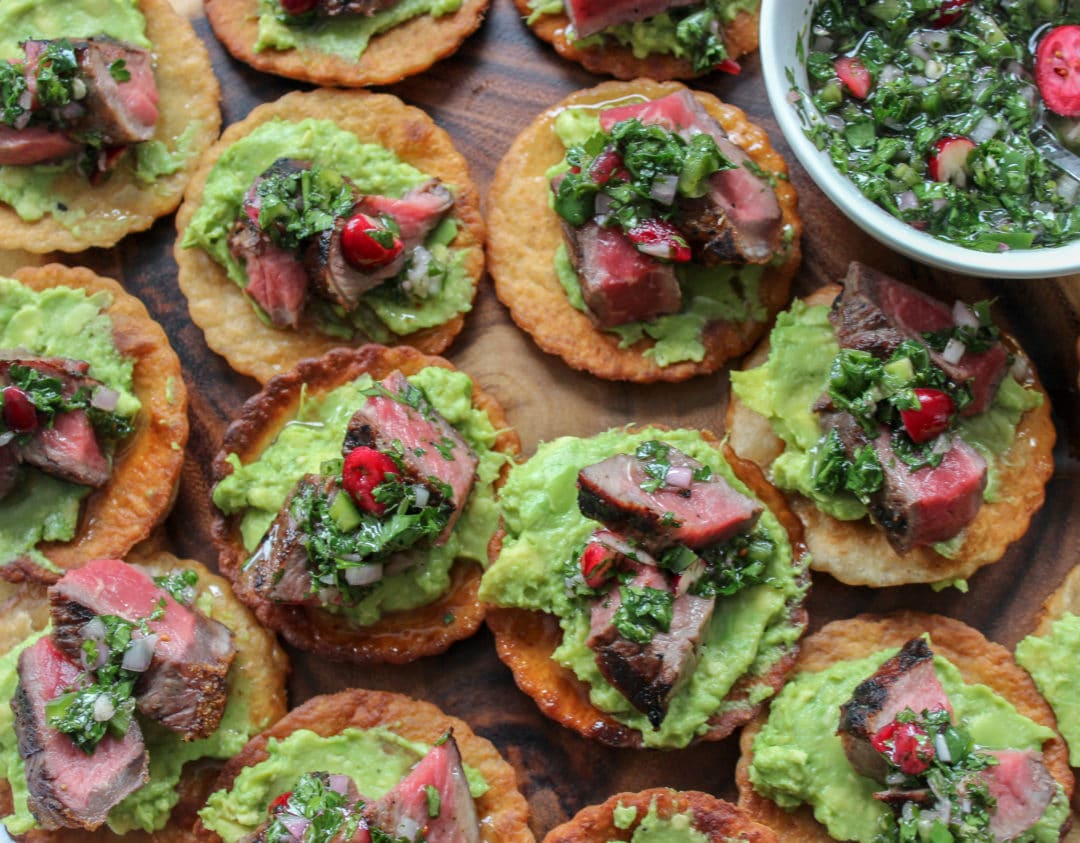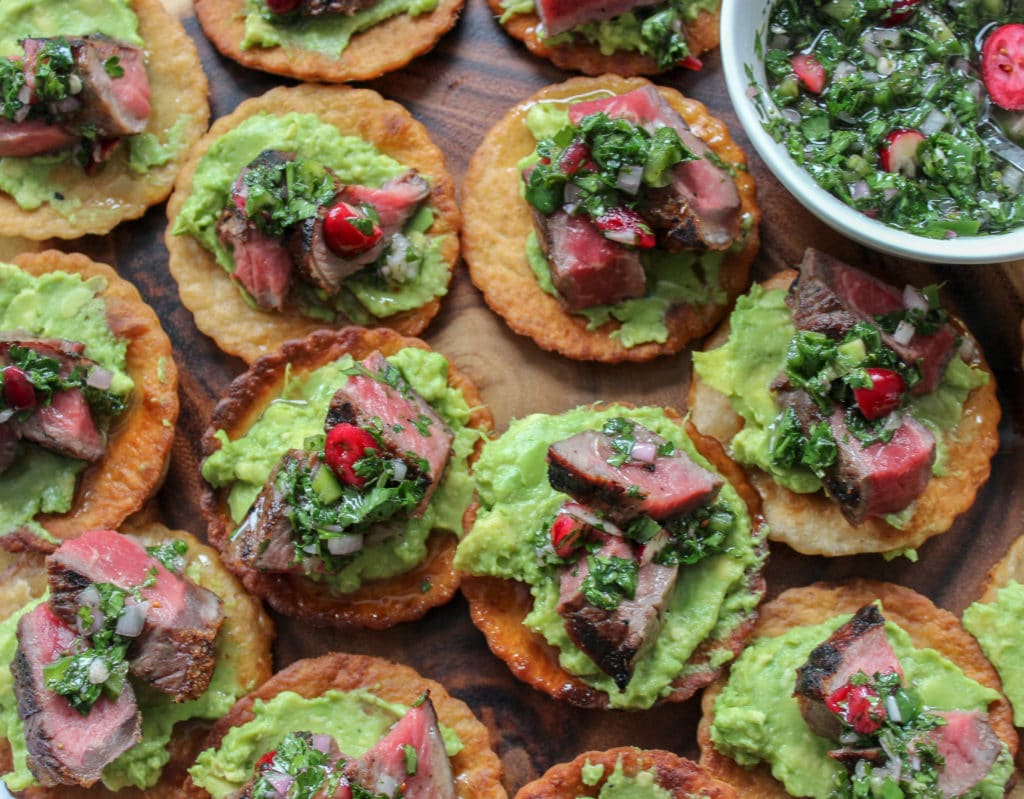 If you loved this recipe, be sure to also check out my Grilled Shrimp & Avocado Salad recipe. This is also a great crowd pleaser and can easily be done inside in the oven too.
Bon Appeteach,
-L
Ingredients
16 oz. Steak (Traditional is flank steak but use what you prefer)

Olive Oil

Salt & Pepper

1/3 cup Minced Parsley

1/3 cup Minced Cilantro

1 Jalapeno Pepper, seeds removed (optional) and minced

3 Garlic Cloves, minced

1 Shallot, minced

1/4 cup Fresh Cranberries, sliced small

1 Lime, juiced

1/3 cup Red Wine Vinegar

2/3 cup Olive Oil

1 Large Avocado

4 Low Carb Tortillas (I used mission tortillas) or Flatbreads (Like Cut Da Carb or Joseph's Lavash)

Avocado oil for pan frying (optional)
Instructions
1
In a bowl, combine the parsley, cilantro, garlic, jalapeno, shallots, and cranberries. Add in the juice of half a lime, the red wine vinegar, and the olive oil. Season with salt and pepper and set aside, loosely covered.
2
Allow your steaks to come to room temperature before cooking (minimum of 30 minutes). Lightly season with olive oil and salt/pepper on each side. Grill or cook the steaks on a cast iron pan to your preferred doneness (FDA recommends steak be cooked to a minimum of 145 F. ). Set aside and allow the steaks to rest at least 10 minutes before slicing. Tip- lightly tent foil over the steak to keep it warm.
3
In a bowl, mash the avocado, add the other half of the lime juice, and season with salt and set it aside.
4
To make the low carb tortilla crostini, use a cookie cutter to make rounds (6 rounds per tortilla with a 2" cookie cutter) or use a pizza wheel to cut squares or triangles. I prefer to shallow pan fry my tortillas in a little bit of avocado oil until crispy, or you can bake them at 400F on a parchment covered baking sheet for 7-8 minutes.
5
To assemble, spread a small amount of avocado mash over the crostini, slice the steak into bite sized pieces and add a slice over the avocado. Once all the crostini are assembled, place on a plate or platter, and finish them off with a drizzle of Cranberry Chimichurri over the top.
Notes
You can also place bite sized pieces onto a toothpick and serve with chimichurri over top or as a dipping sauce as well for a gluten free and even lower carb option!
Nutritional Information:
Obtained using My Fitness Pal. I am not nor do I claim to be a nutritionist, so it is important to always verify the nutritional information as brands vary. I work hard to always provide the most accurate information as possible in hopes of making this easier for you, my readers!
This label reflects the information for the Low Carb Mission Tortillas only.