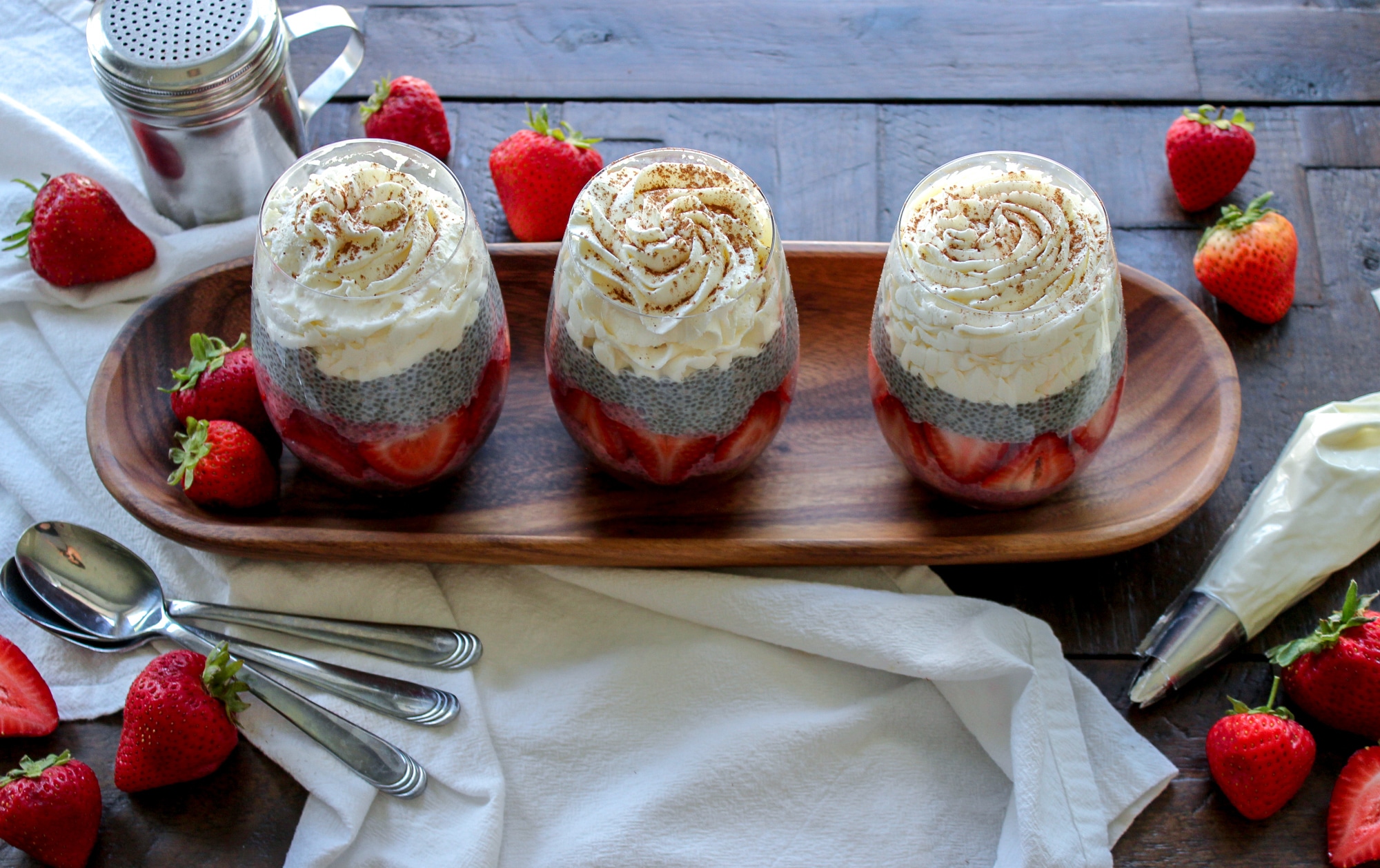 Bon Appeteach is a participant in the Amazon Services LLC Associates Program, an affiliate advertising program designed to provide a means for sites to earn advertising fees by advertising and linking to amazon.com. I only share products that I use regularly (because I love them) and stand behind personally!
If you love chia pudding, try this Neapolitan-inspired recipe using the classic chocolate, strawberry, and vanilla flavors.
It's a protein-packed breakfast or works great when you have a sweet tooth but are looking for a healthier alternative too.
Grab all the recipe details below!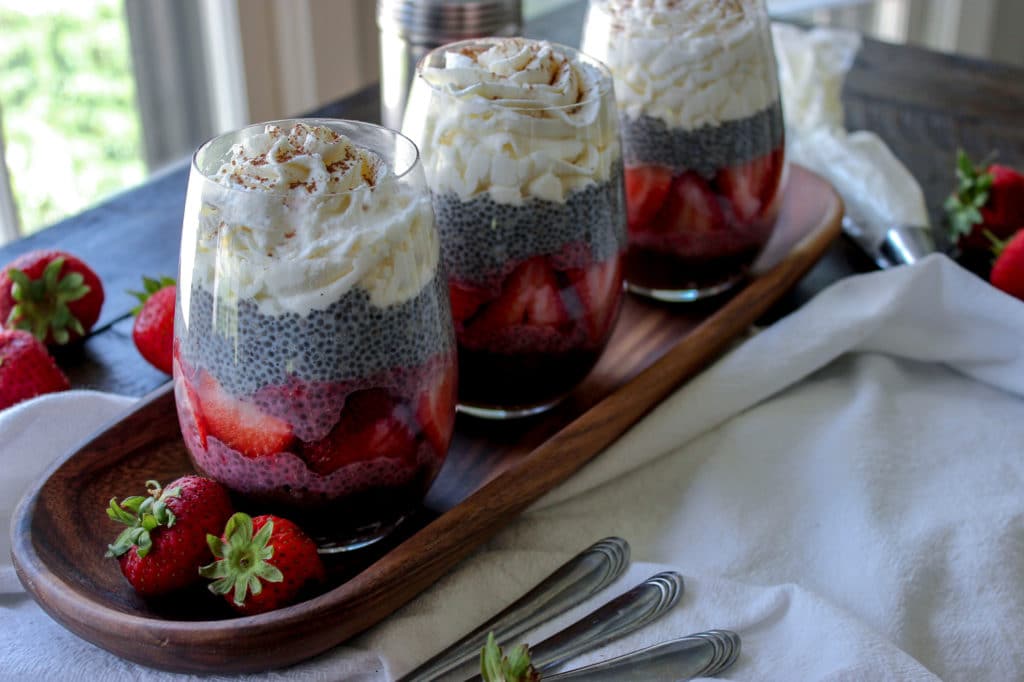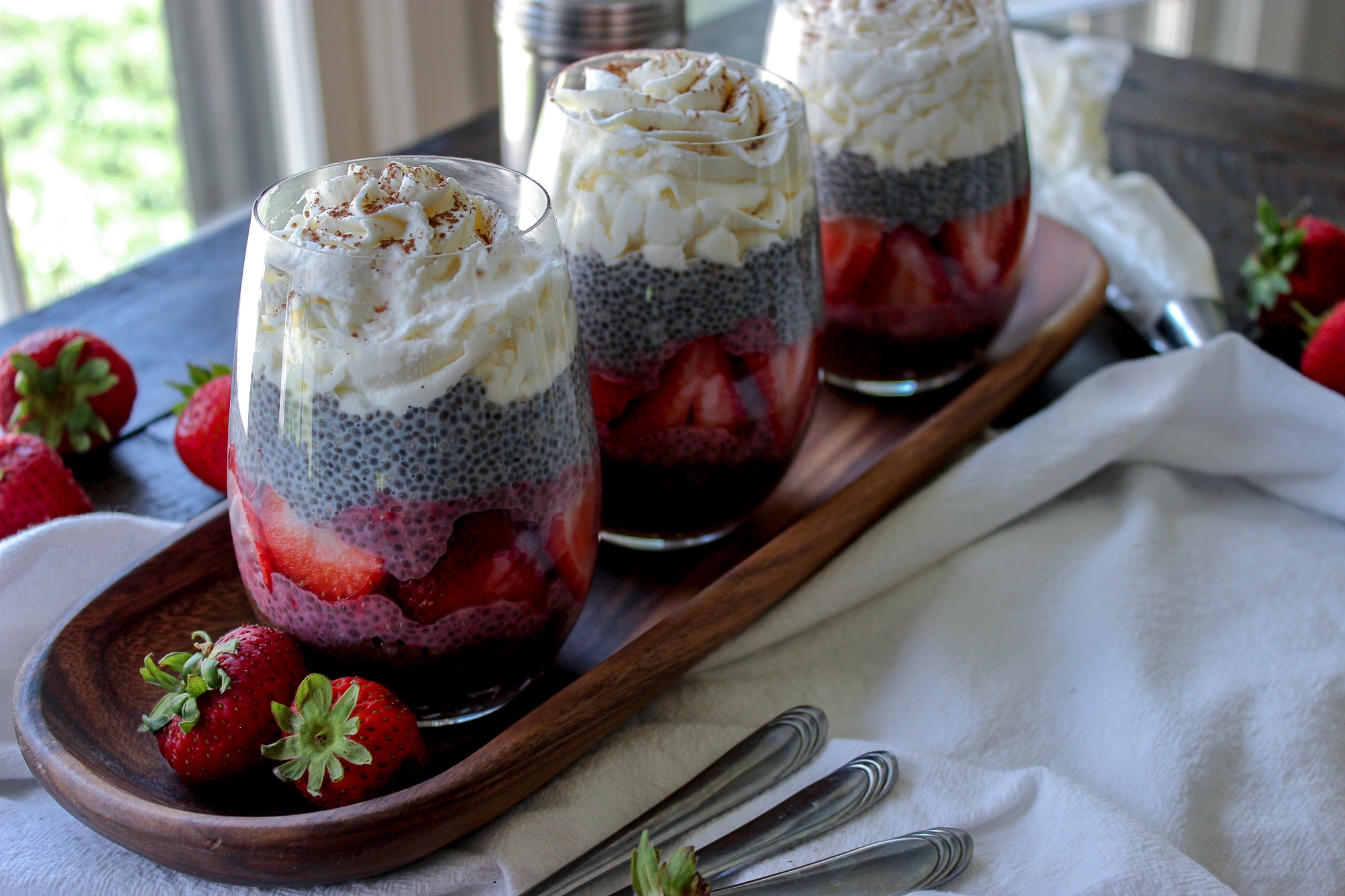 "School" Supplies:
Whisk
Bowls
Cups/ Jars
Knife/Cutting Board
"Class" Notes:
Chia seeds are not only tasty when prepared right but are a "super" food in my opinion. Packed with fiber, omega 3's, antioxidants, protein…. the list goes on. This is a great replacement if you are a fan of oatmeal/ overnight oats and miss those types of foods on a lower carb diet. All you need is liquid and some seeds, few flavor add in's and a little patience to make this recipe. I used plain unsweetened almond milk for this recipe. Coconut milk, regular milk, any and all work. Use what you like just calculate your macros for that!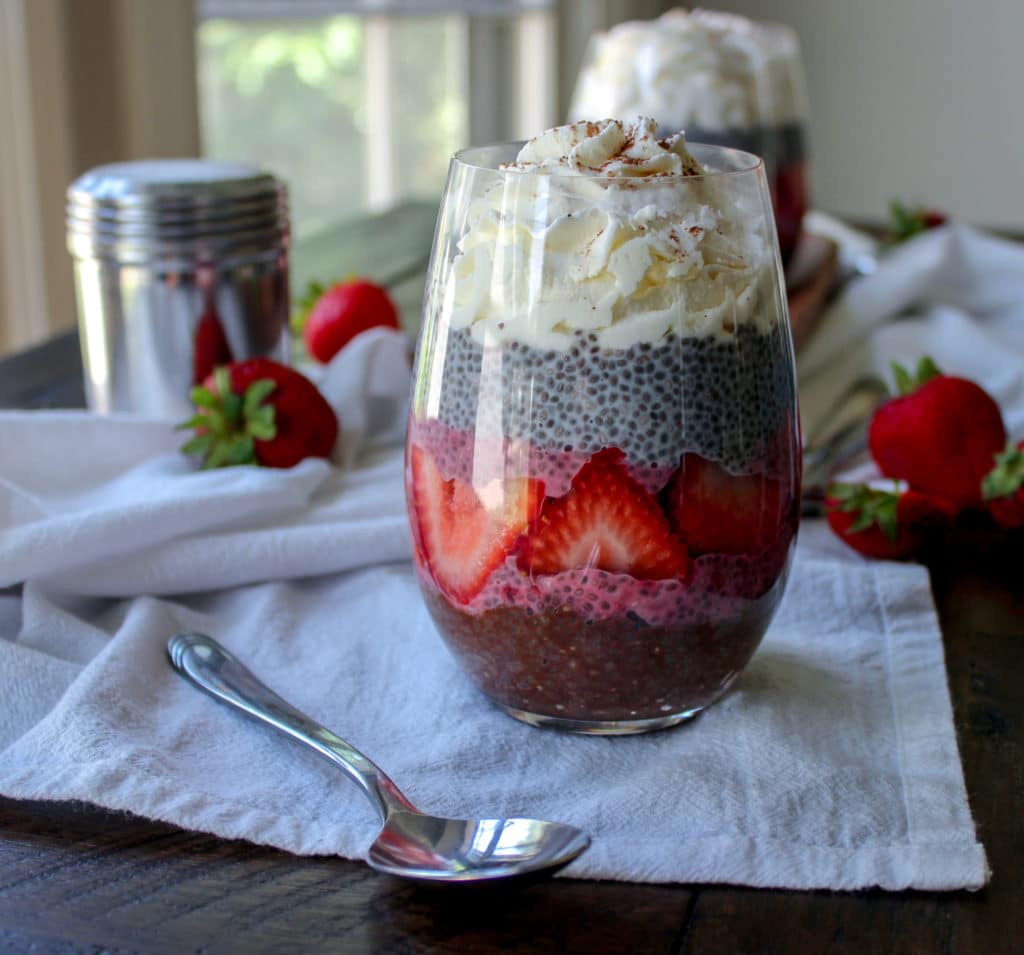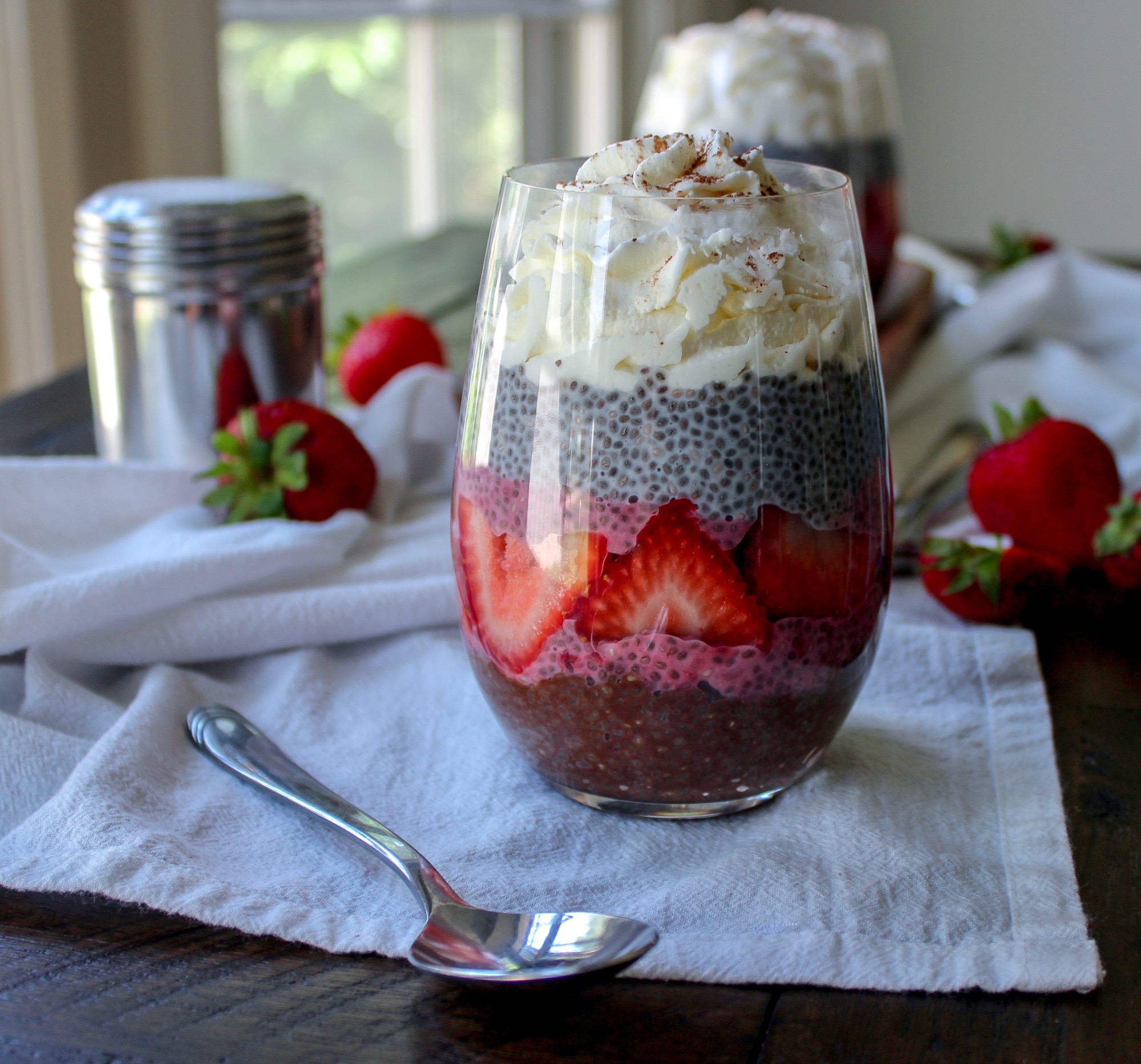 I started by making the vanilla base first. Add the almond milk and seeds to a bowl and allow them to sit for about 10 minutes to absorb and thicken slightly. I separate the mixture into three bowls to create my Neapolitan flavors.
Bowl 1:
Vanilla– Seeds, almond milk, vanilla extract and my favorite low carb monk fruit sweetener (this has NO funky after taste…I've tried several low carb sweeteners and this is hands down my favorite).
Bowl 2:
Strawberry– Microwave a few diced strawberries for about 30 seconds and then mash them. Add in the chia seed and almond milk mixture. Add optional pink gel dye to get a more distinct color.
Bowl 3:
Chocolate– Take the chia seed/ almond milk mixture and whisk in the monkfruit sweetener and a little unsweetened cocoa powder. A little goes a LONG way! So use sparingly. Whisk well!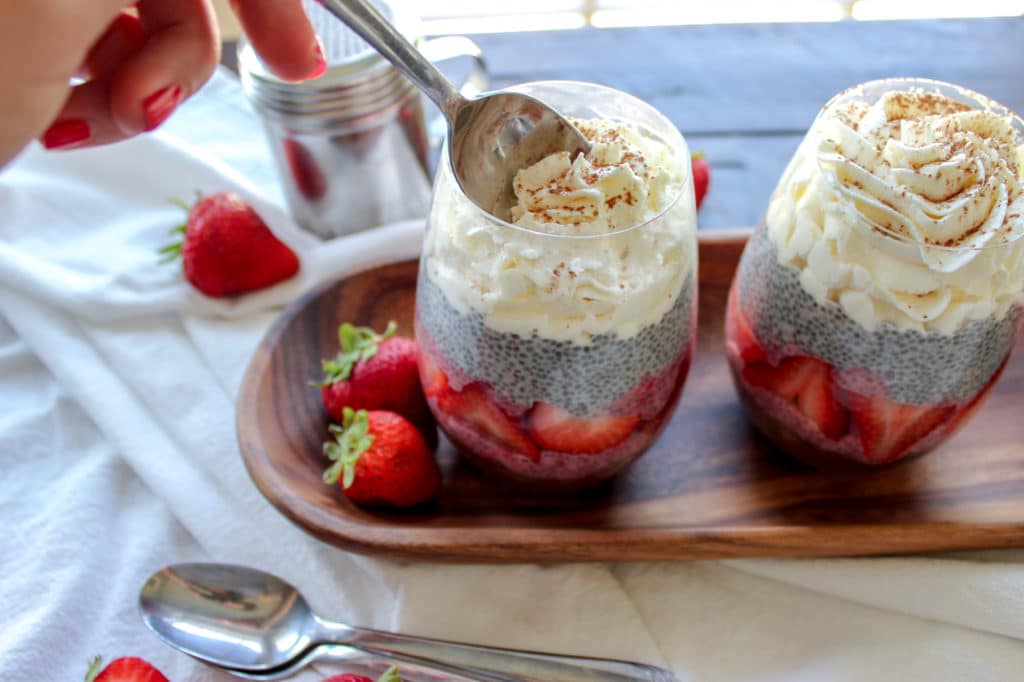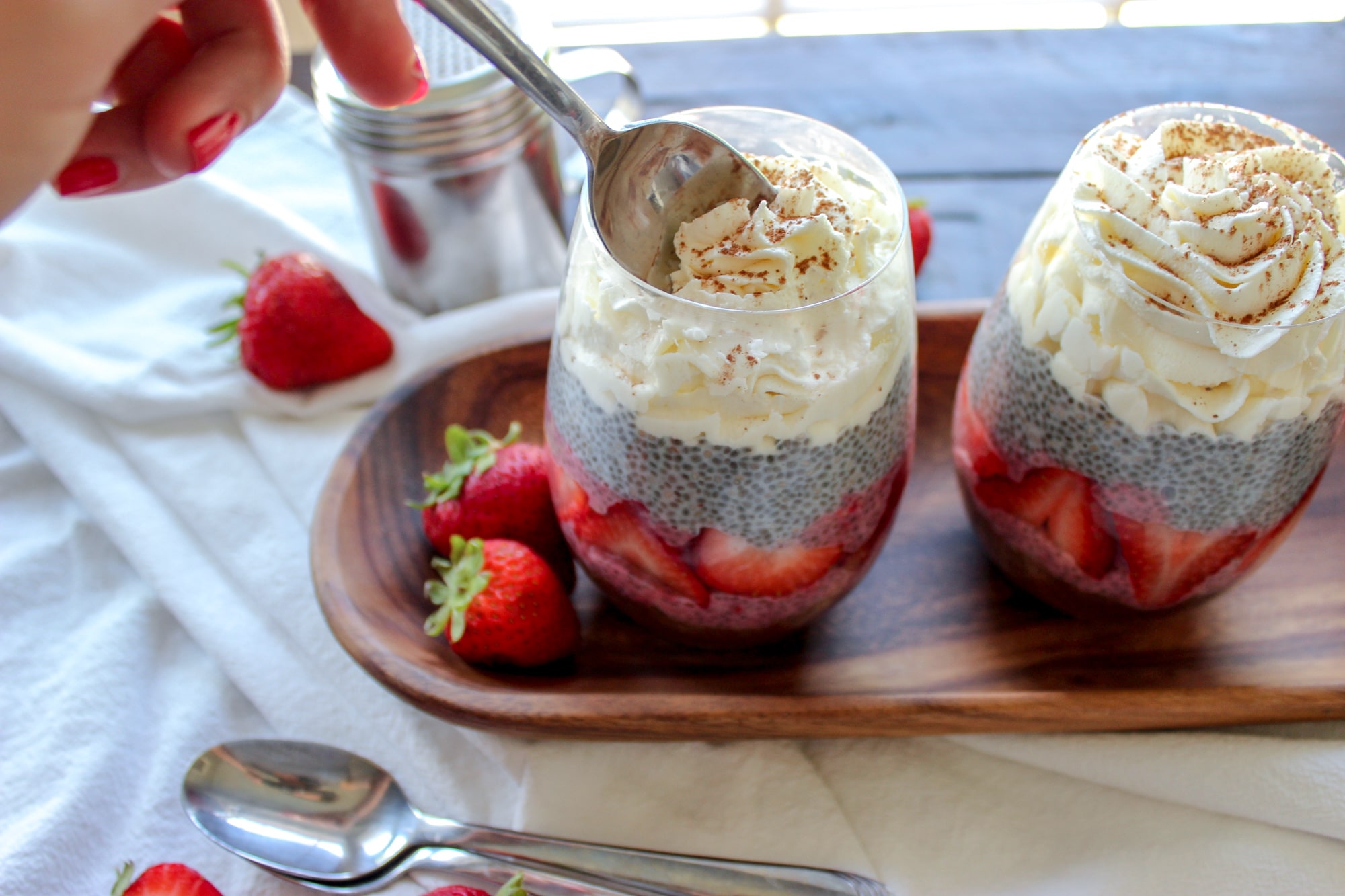 Once all the seeds are separated and mixed, I refrigerate for an hour or so to ensure they are firm You can even leave them overnight! To make, get a glass or jar and simply divide and conquer. Layer the flavors however you like! Top with a little homemade whipped cream (great for a dessert option) with vanilla and more monk fruit sweetener!
I hope you'll love this Neapolitan Chia Pudding too! If you're loving low carb desserts or treats, be sure to check out all the great options I have here on Bon Appeteach!
Ingredients
1/2 cup Chia Seeds

1 1/2cup Almond Milk (or milk of your choice)

2 Tbsp. Monk Fruit Sweetener (or other low carb sweetener)

1 tsp. Vanilla Extract

4 diced Strawberries (extra for layering if desired)

2 tsp. Unsweetened Cocoa Powder

Pink Gel Dye (use if desired)

Optional Toppings: whipped cream, cocoa powder, and strawberries
Instructions
1
In a bowl, combine the first four ingredients. Mix with a whisk and set in the fridge for 10-15 minutes to firm up.
2
Next, seperate the chia mixture into three bowls evenly.
3
In one bowl, mix in the cocoa powder and whisk till smooth and dissolved. Taste test and adjust the sweetness if needed.
4
In another bowl, microwave the 4 diced strawberries for about 30 seconds. Use a fork to mash a bit and then mix in the chia pudding mixture. Add pink gel dye if desired.
5
Layer in a cup or jar, chocolate, strawberry, and then the vanilla. I find this layer works best so the colors bleed less. Eat right away for refrigerated and enjoy for later!