Grilled Spiralized Brats with Sauerkraut:
What's more keto than meat on a stick!? Can I get an amen? Can I get a hallelujah? Ok, I know. I'm weirdly enthusiastic about meat on a stick. BUT, the reason why I love this variation on cooking a brat is because of surface area. Spiralizing a bratwurst, a hot dog, or any other kind of sausage is just truly so much more delicious than just a regular old grilled one. Granted, this may not warrant a full recipe but it did warrant sharing! Find the full step by step tutorial below for these amazing Grilled Spiralized Brats with Sauerkraut to make for your next Oktoberfest!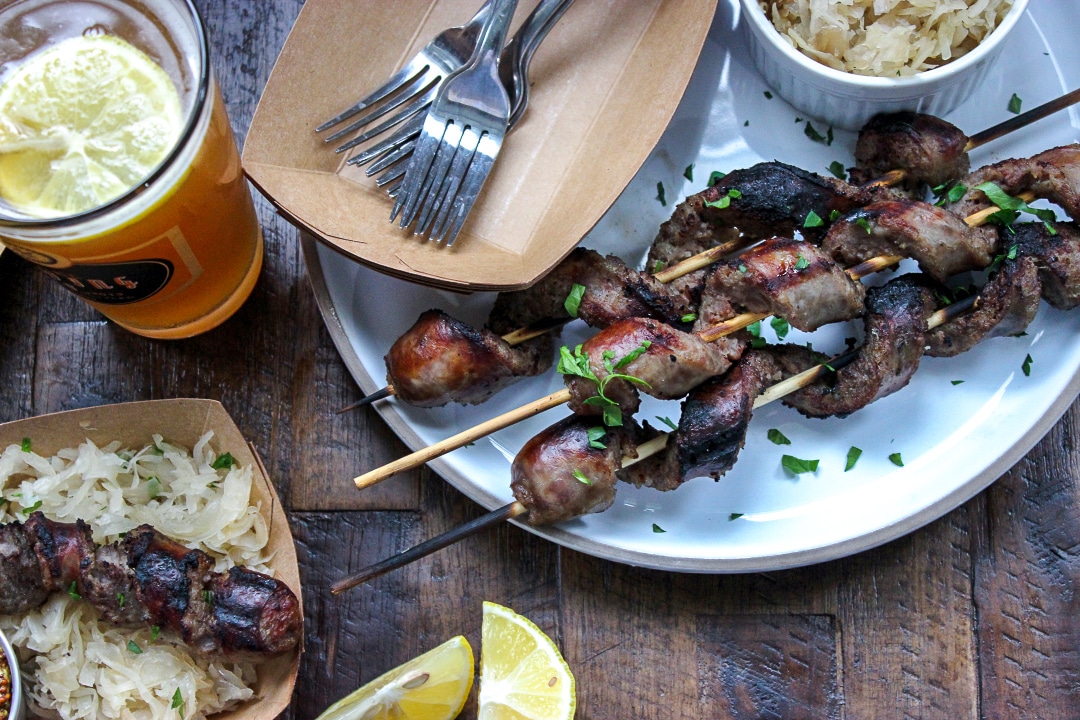 "School" Supplies:
Wooden Skewers
Small Paring Knife
Tongs
"Class" Notes:
The trick to making a delicious spiralized bratwurst comes down to two steps. In order to spiralize with the paring knife, the brat needs to be cooked and cooled. I did this ahead of time and boiled them in water and onions. You could also make beer brats and boil them that way as well (but I'm limiting the carbs here friends).  Allow the brats to cool completely in the fridge before cutting. This makes it easier to spiralize.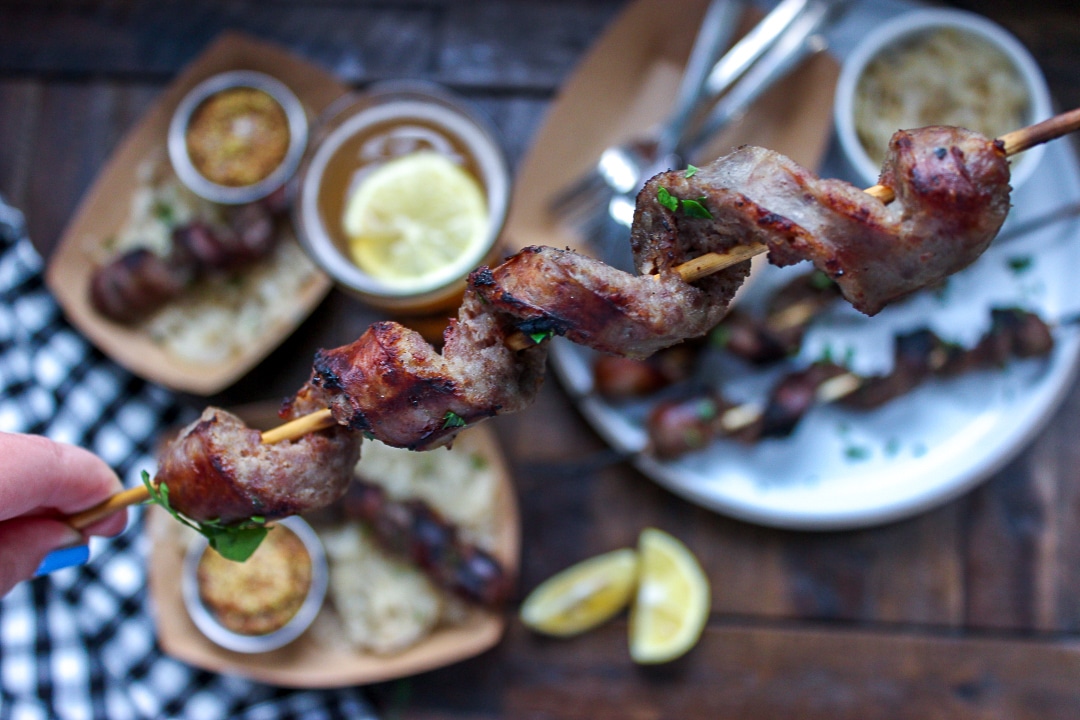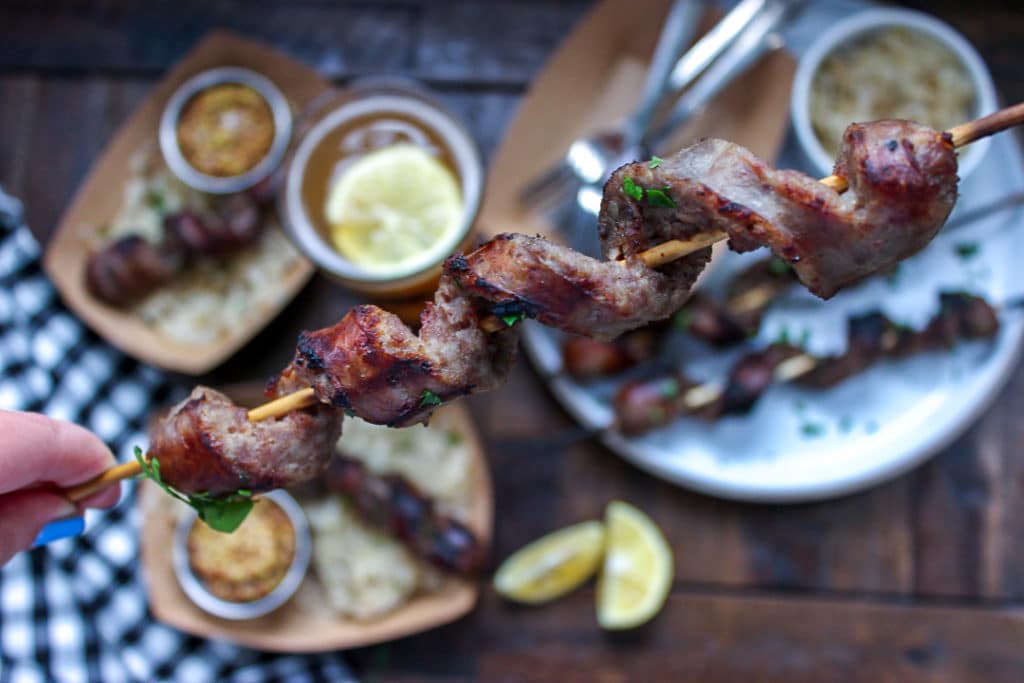 Place the skewer down the center of the brat. Take your paring knife, and slice the meat in a spiral. The easiest way to do this is to start a 1/2 inch below the bottom of the brat and allow the knife to cut into the brat until it hits the skewer. Rotate the brat while the knife moves up and around. Go slow, have patience, and leave another 1/2 inch at the top. Stretch the brat out across the stick. Cook over direct heat and rotate until the entire brat has a nice char. The spiralization will be a lot more noticeable as it cooks. Pair these beautiful Grilled Spiralized Brats with Sauerkraut with a nice cold Sidewalker Cocktail or your favorite low carb beer!
Bon Appeteach,
-L
Ingredients
4 Bratwurst

4 Skewers

Sauerkraut

Diced Onions

Mustard
Instructions
1
Boil the brats in water till cooked. Allow them to cool completely before spiralizing.
2
Preheat the grill and set it for direct cooking.
3
Place a skewer down the center of the bratwurst. An inch from the bottom of the brat, slice into the meat till the knife hits the skewer. Slowly rotate the brat and the knife creating a spiral cut up the stick. Leave about an inch uncut at the top.
4
Place on the grill and rotate as need until it has a nice even char.
5
Serve with sauerkraut, mustard, and diced onions (optional but delicious)