Heirloom Tomatoes and Burrata Salad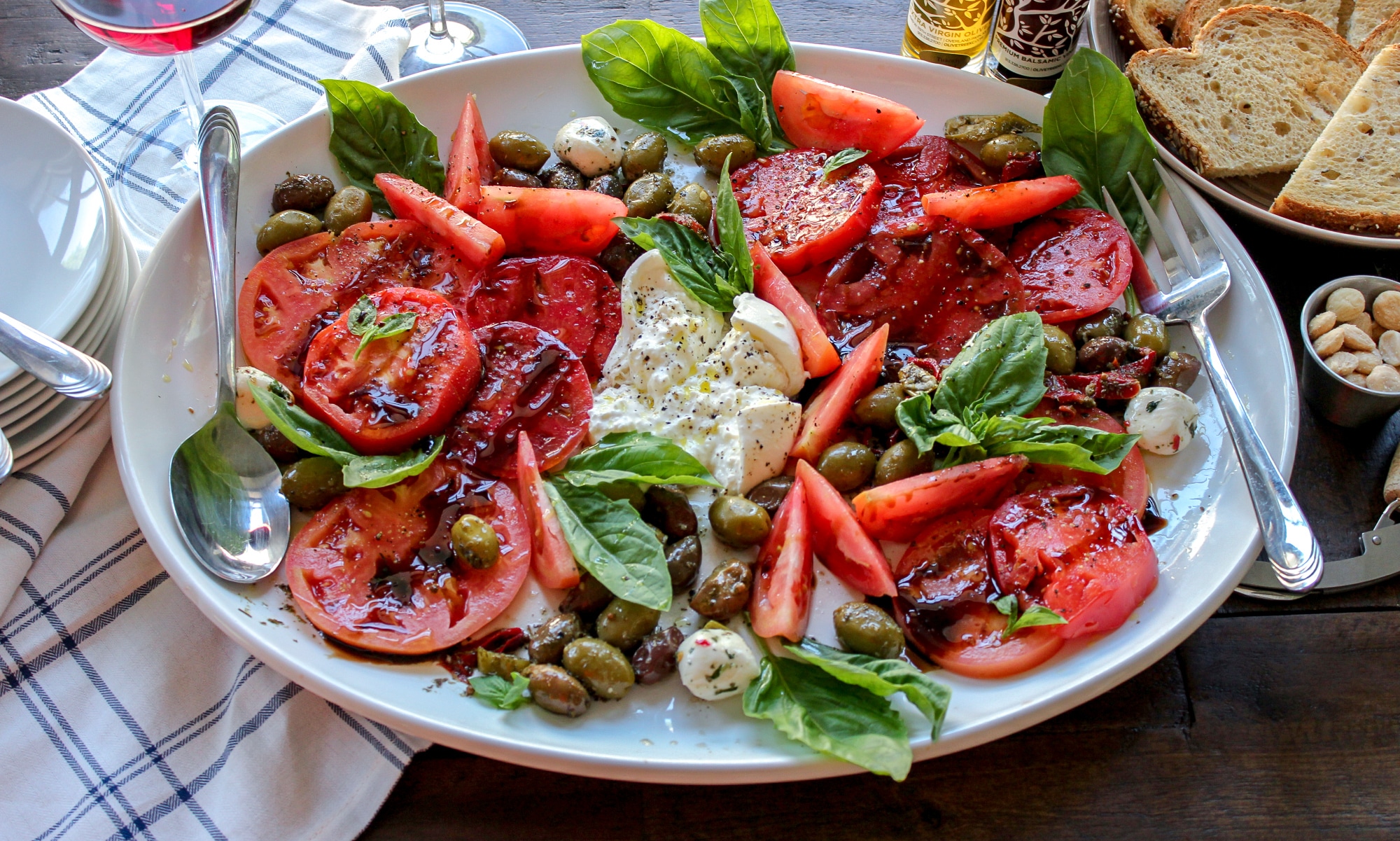 This recipe was inspired by my partnership with Hen House Markets. All opinion are my own.
Heirloom Tomatoes and Burrata Salad:
Have you been enjoying tomato season yet? This is one of my favorite seasonal vegetables and I look forward to it every year. Unfortunately, I have a brownish-blackish thumb and can't seem to ever grow more than herbs each year (and even that seems to fail at times). Luckily, I have been enjoying the amazing benefits of my Hen House Market CSA! Eating seasonal and local is something that has always been important to me. Especially if that means I get fresh heirloom tomatoes all summer long! A few weeks back I made this INSANE Low Carb Tomato Galette with my fresh tomatoes. But this week, I needed something simple for "date night" and threw this salad together. Whether your keto/ low carb or eat whatever the hell you want, you can't go wrong with this Heirloom Tomatoes and Burrata Salad. Find the full recipe below.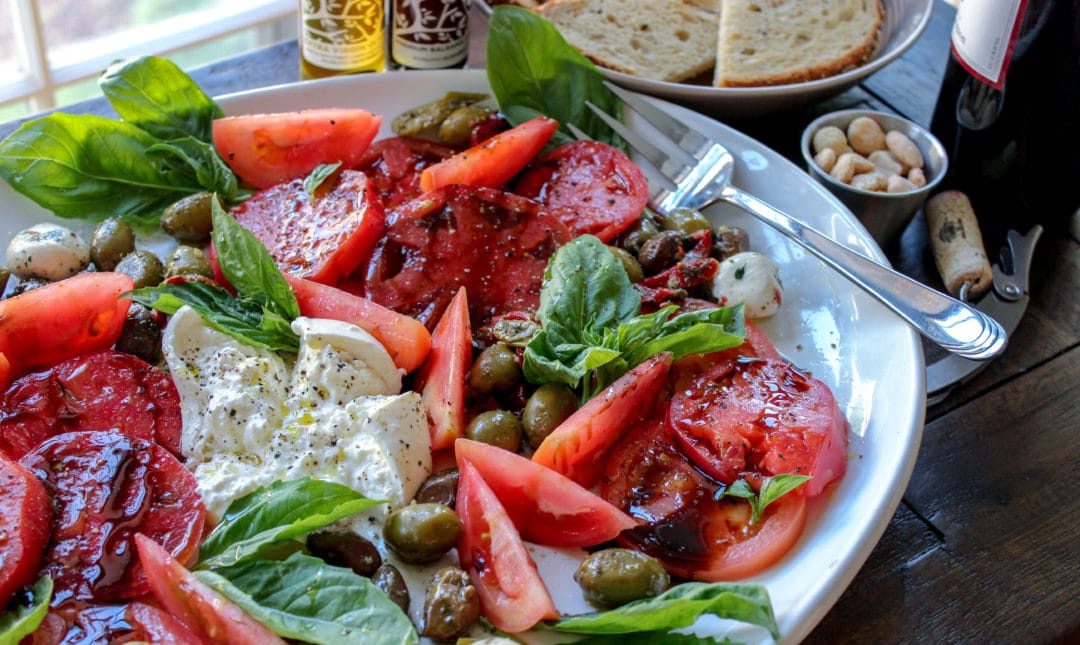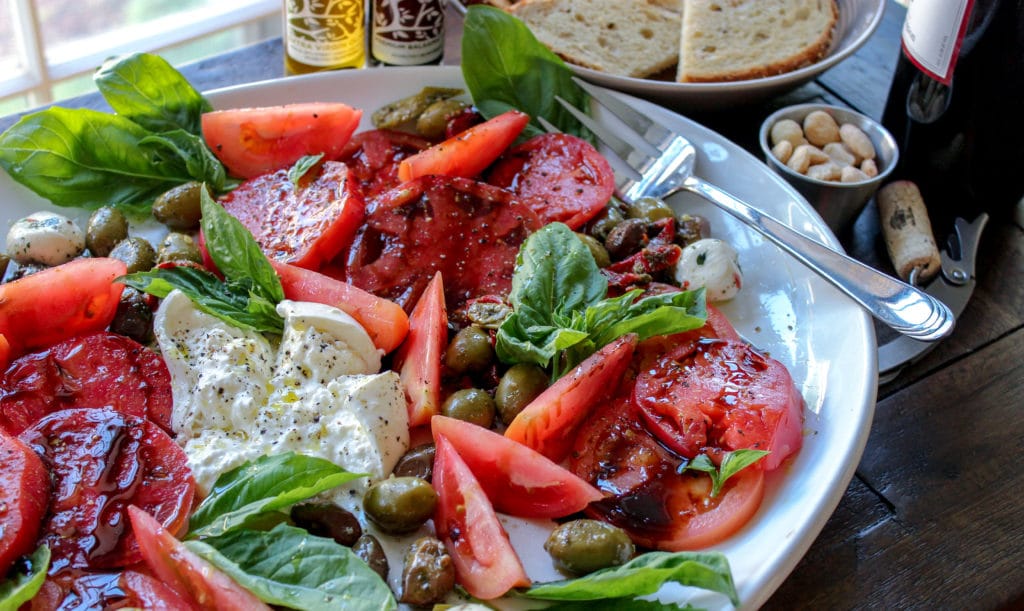 "School" Supplies:
Knife & Cutting Board
Serving Utensils
Large Platter
"Class" Notes:
This really doesn't need much explanation but what I do want to mention today are a few tips I have for the ingredients in this recipe. Let's start with the tomatoes. Yes, tomatoes are technically a "fruit", but obviously from a culinary standpoint we use them in savory dishes. One mistake people sometimes make is storing their tomatoes in the fridge. A cold tomato is delicious, however it can affect the texture of the fruit and make it mushy or mealy. This happens even more with larger tomatoes. Keep them out on your counter or in a basket. Slicing tomatoes can be a pain in the ass. Yeah, you heard me. If you don't have a super sharp knife use a serrated knife instead. This helps saw through the outer skin without squishing the fleshy inside.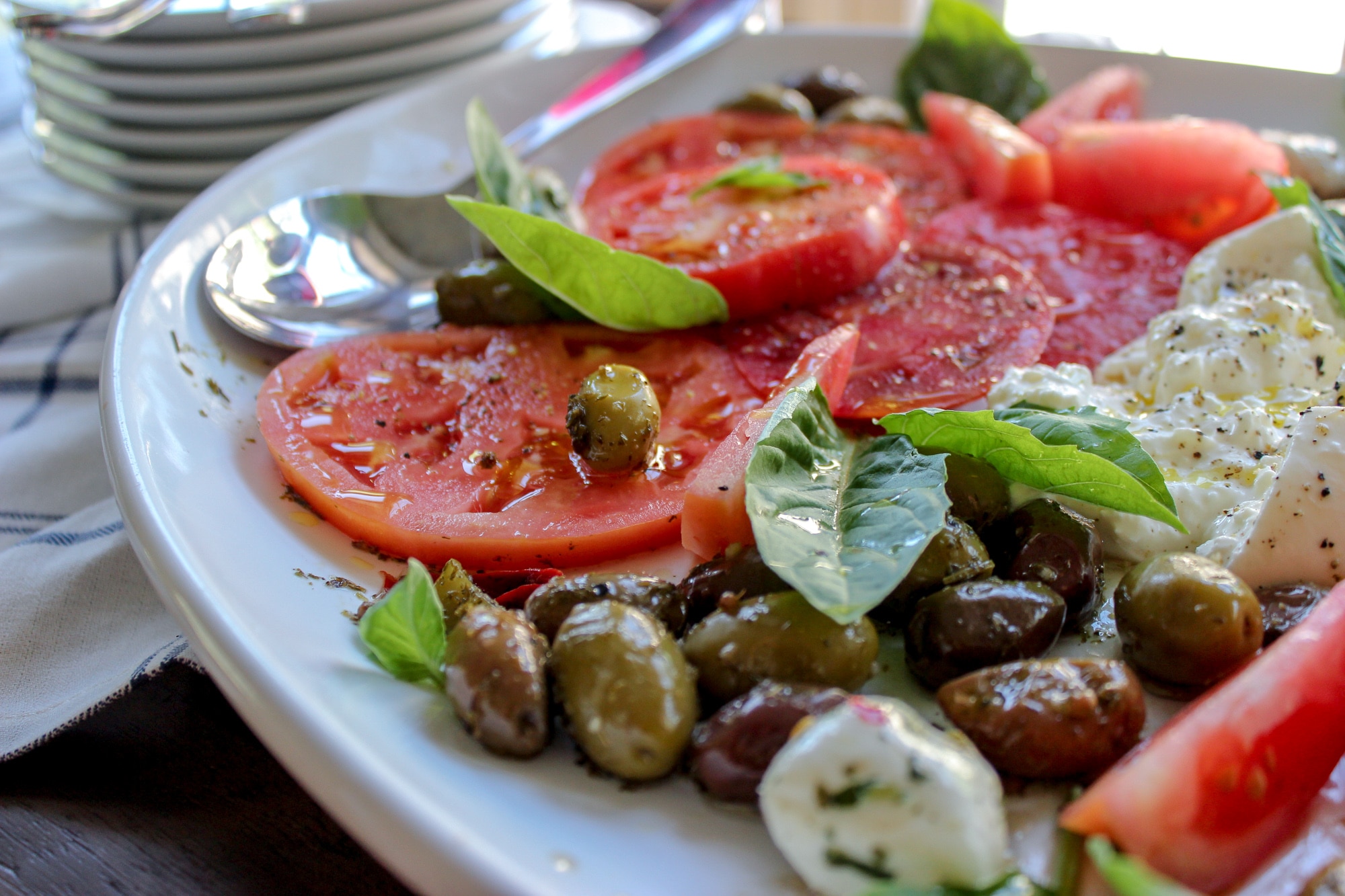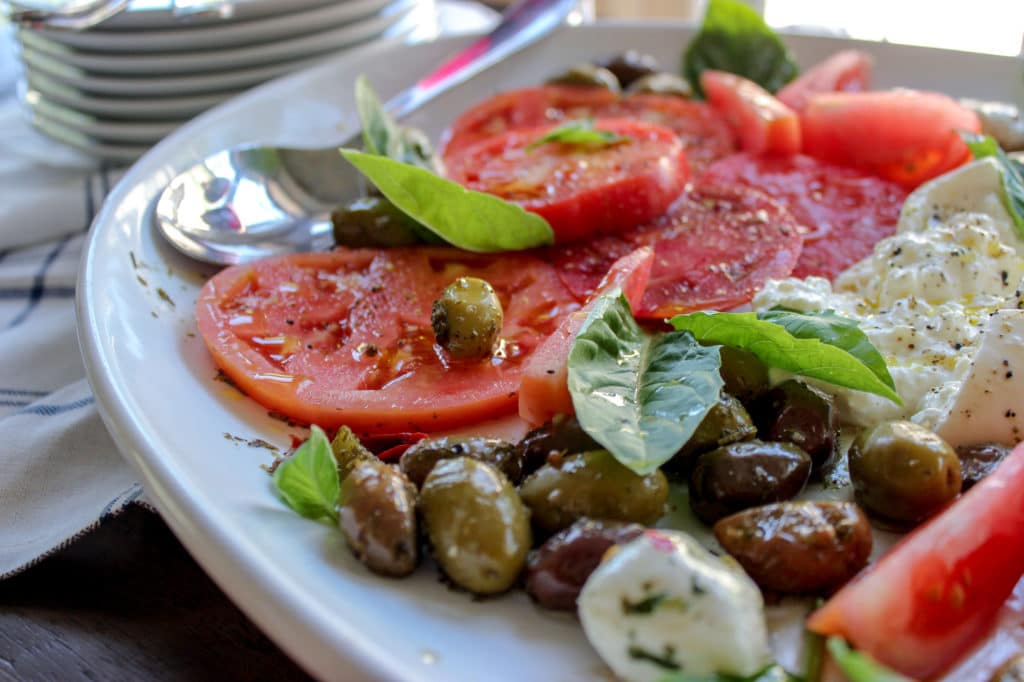 To add contrast to the salad and the platter, cut tomatoes in slices and in wedges. This allows guests to sample different tomatoes and elevates the platter a bit visually. I love burrata with my heirloom tomatoes. If you haven't jumped on the burrata train yet, you better hurry your lil ol' self along and get on it. Burrta is essentially mozzarella, well maybe mozzarellas cousin. The outside is semi soft fresh mozzarella but the inside, oooh the inside… is a little place of soft heavenly stracciatella and cream. This is what gives it that unique texture. It's great for digging into with fresh basil, tomatoes, finished with a nice drizzle of olive oil and balsamic vinegar. Add a few marinatted olives to the platter and serve away (or hoard and eat the entire thing yourself… I never judge)!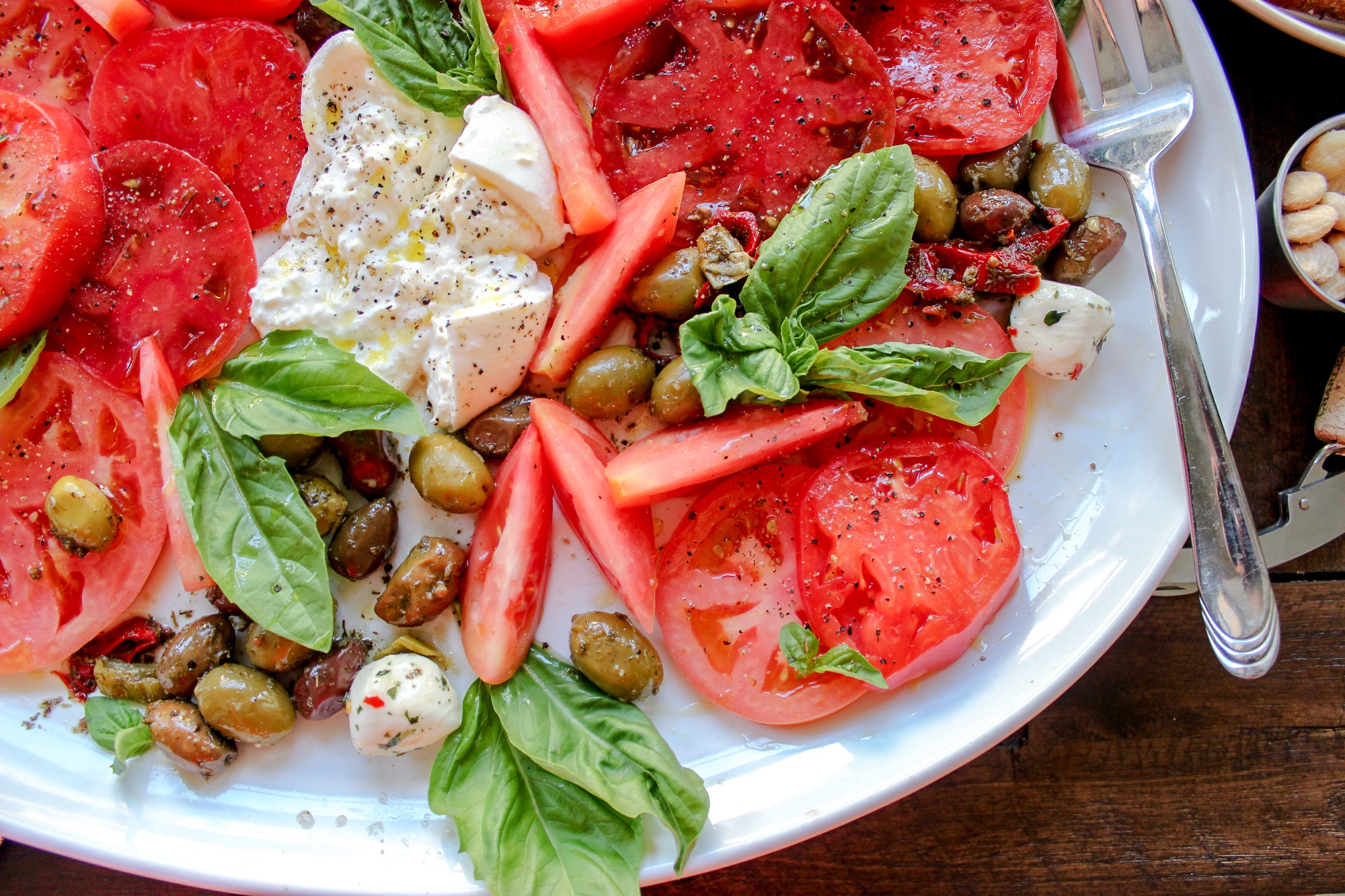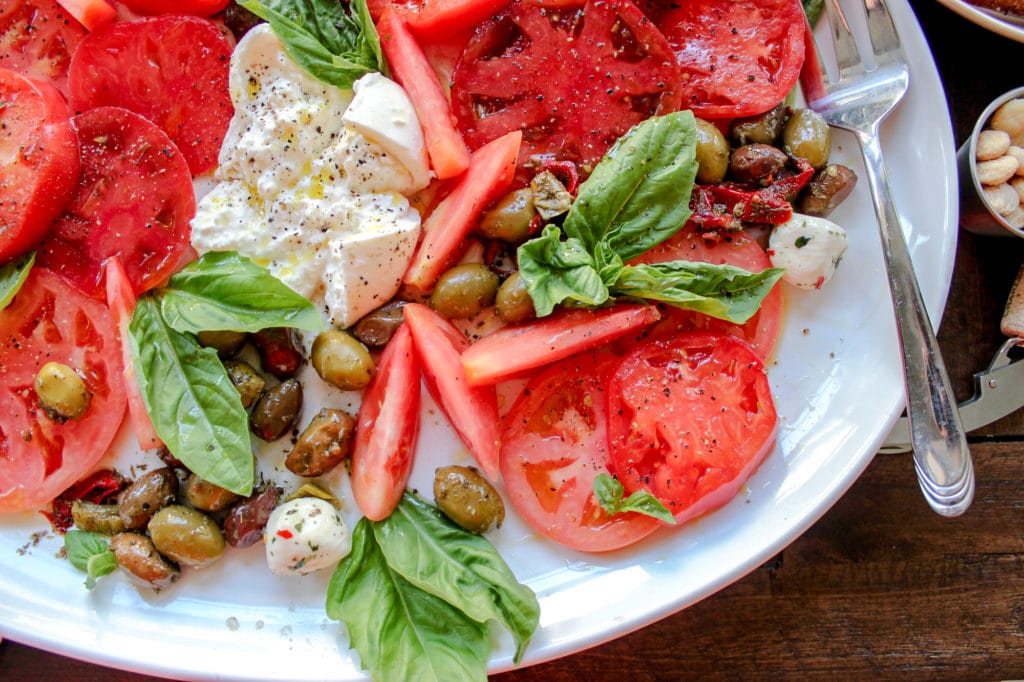 Need a good protein to pair with this salad? Check out this amazingly easy Slow Cooker Chuck Roast with Red Wine Reduction or my favorite Easy Weeknight Roasted Chicken!
Find the full recipe for this gorgeous Heirloom Tomatoes and Burrata Salad below!
Bon Appeteach,
-L
Ingredients
3-4 Large Heirloom Tomatoes

1 Bunch, Fresh Basil

1 Burrata Ball

Olive Oil & Balsamic (for drizzling)

1 cup, Assorted Marinated Olives

Toasted Bread (optional)
Instructions
1
Slice the tomatoes into 1/2" thick slices and in wedges. Scatter on the platter in different places.
2
Place the ball of burrata in the center and cut into quarters to allow the inside to ooze out a bit.
3
Sprinkle in the marinated olives and the fresh basil leaves.
4
Drizzle a good quality olive oil and balsamic over the tomatoes and serve plain or with toasted bread (optional)