Easy Smoked Shrimp:
One of the things I knew I would miss the most about moving from Southern Florida, was going to be the abundance of fresh seafood. I miss it. A lot. I knew all the best restaurant spots and all the best seafood markets, and being back in the midwest means I don't get my seafood fix as often as I'd like. These Easy Smoked Shrimp make a perfect appetizer, snack, or basically an entire meal if you want it to be. Grill up some great veggies or pair with a my Bon Appeteach "Book Club cocktail of the week, the Dark and Stormy. Find the full recipe for these Easy Smoked Shrimp below and read on for tips and tricks.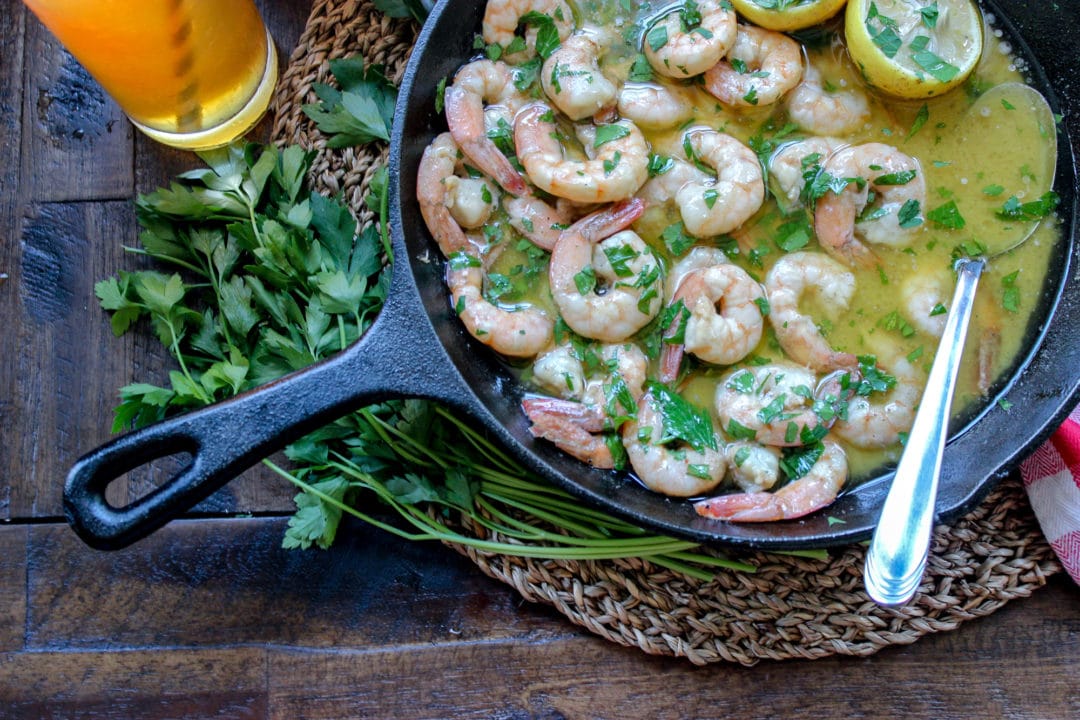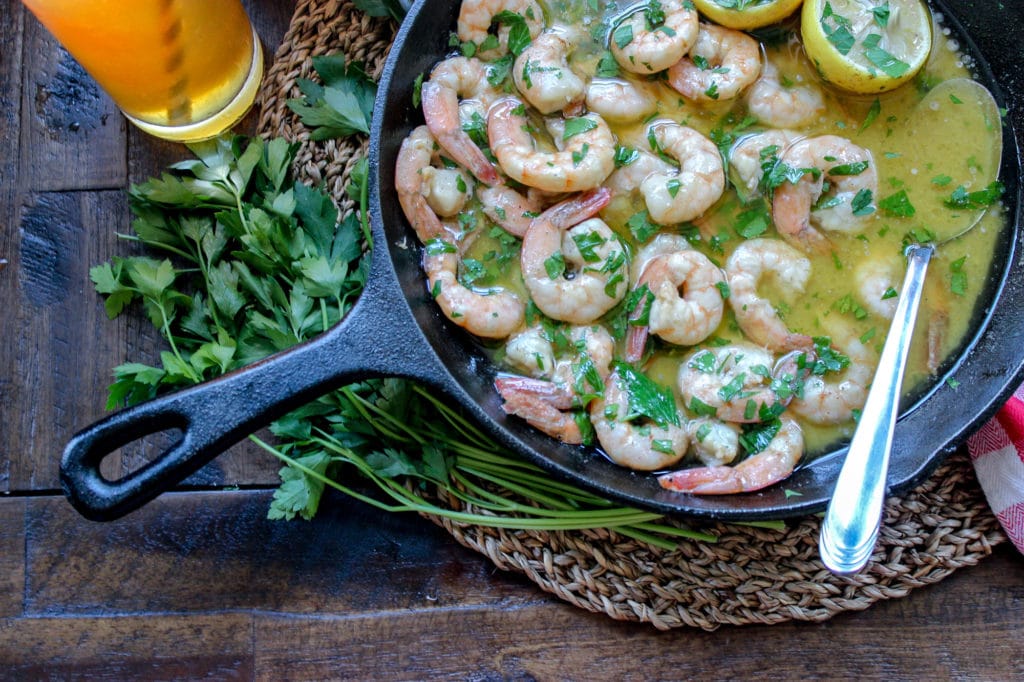 "School" Supplies:
Cast Iron Skillet (or foil pan)
Mixing Bowl
Knife & Cutting Board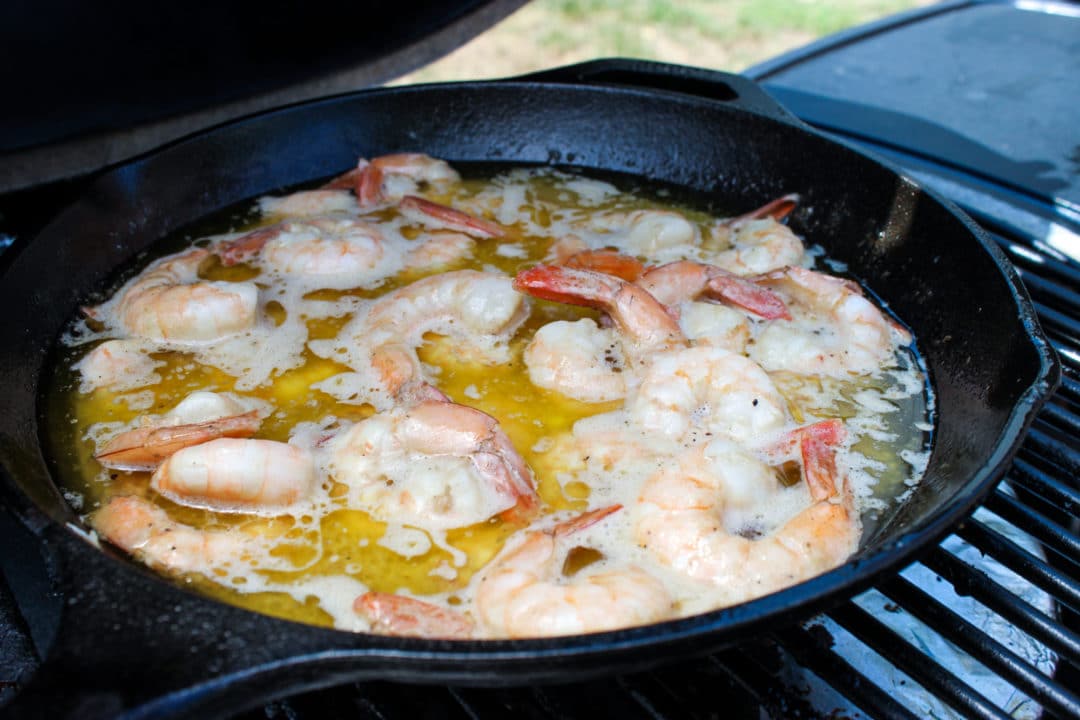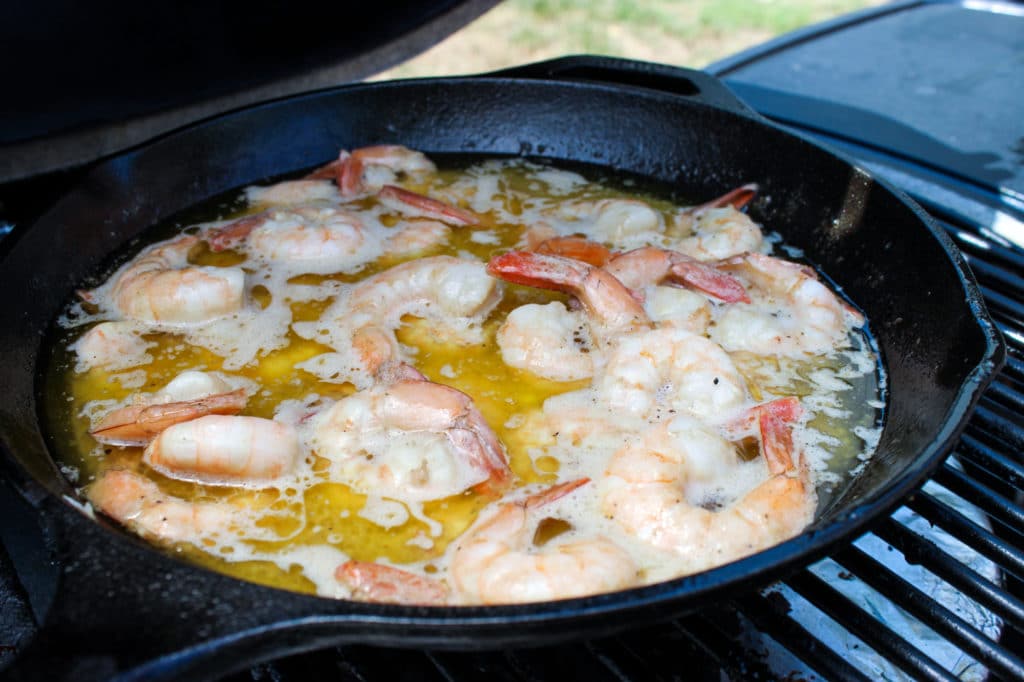 "Class" Notes:
To start, get a good quality shrimp. You can peel and devein your own or buy them already cleaned and prepped. I prefer it this way because it is not a fun job. Keep the tails on if you can too! Start by melting butter in a mixing bowl. Squeeze in the fresh lemon juice, then add in the worcestershire sauce and garlic. Preheat your grill and add a few wood chunks of your choice. I prefer pecan wood typically with seafood and fish and recommend it for this smoke. Mix everything together and pour it all into a cast iron skillet or foil pan that can be placed on the grill. Let it cook for about 15-20 minutes, give it a good stir and allow it to cook until it becomes pink. Remove from the grill, sprinkle with fresh chopped parsley. Serve with sliced crusty bread or my Low Carb Naan Bread for dipping. If you're feeling so inclined, you can even add a few dashes of tabasco  or red pepper flakes too! I hope you enjoy this perfect go to grill recipe for Easy Smoked Shrimp. Be sure to see how I paired it with my Dark and Stormy cocktail too.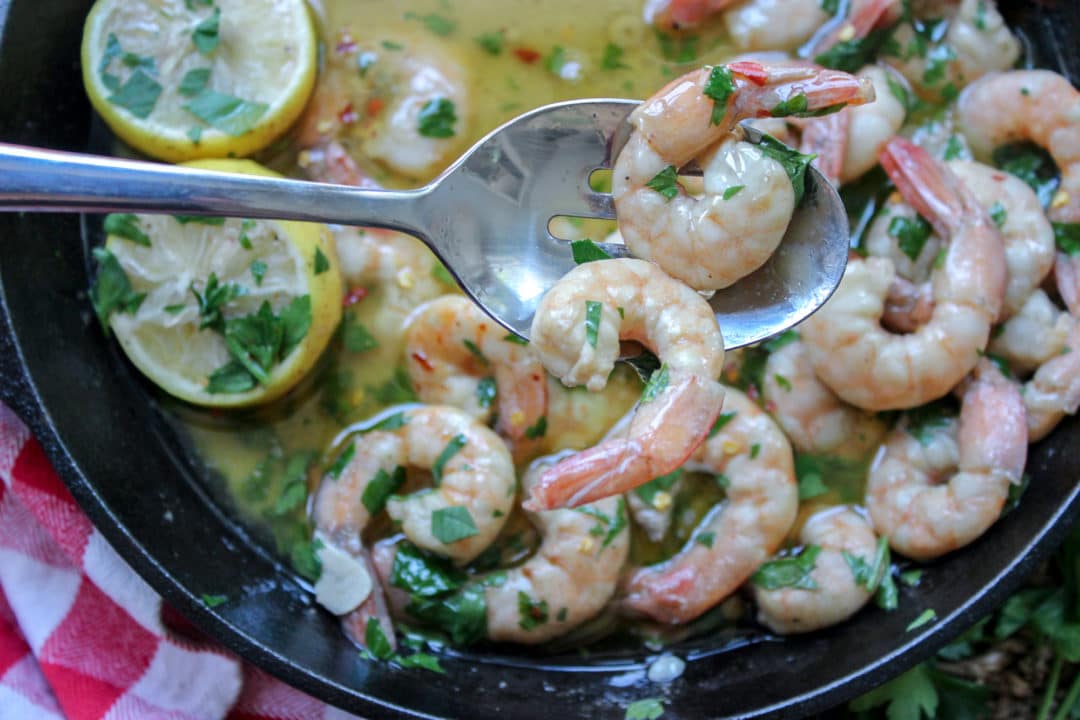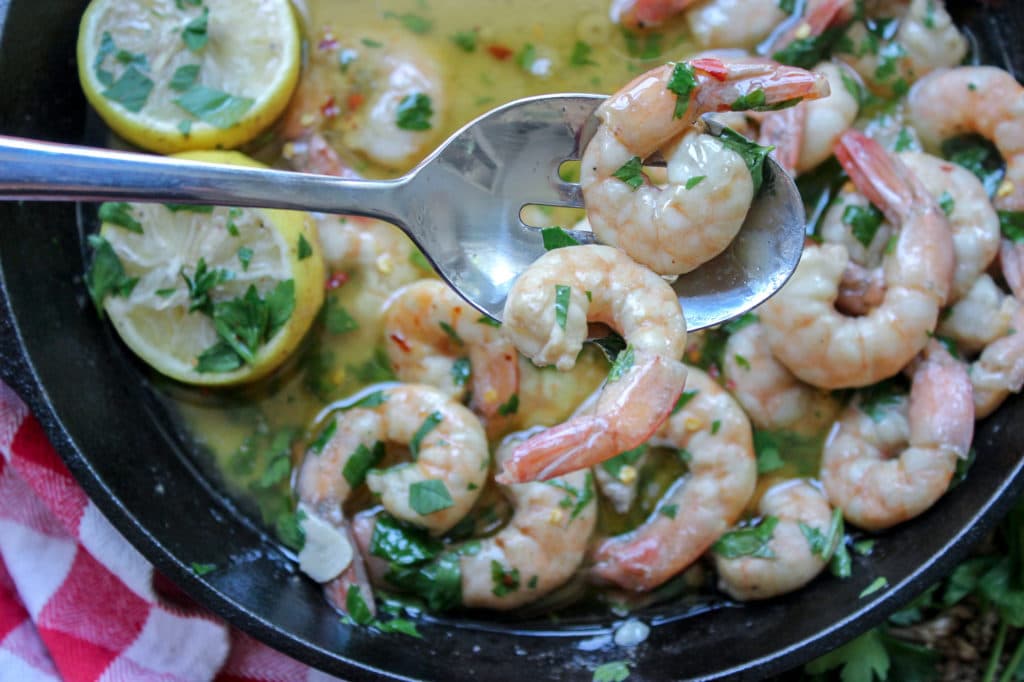 Looking for other great shrimp recipes? Take a look at this amazing Shrimp and Avocado Salad.
Bon Appeteach,
-L
Ingredients
1 1/2-2 lbs Shrimp

2 Sticks of Butter, Melted

2-3 Garlic Cloves

1/4 cup Worcestershire Sauce

1 Lemon, juiced

1/4 cup, Fresh Parsley, chopped

Tabasco, optional
Instructions
1
Preheat the grill for indirect cooking at 250 F. Add pecan wood (or wood of choice) for smoke.
2
In a mixing bowl, melt the butter.
3
Add in the remaining ingredients except the parsley.
4
Mix in the peeled and deveined shrimp and pour the whole mixture into a cast iron or foil pan for the grill.
5
Cook for 10-15 minutes, stir if needed and continue to cook until no longer translucent. The internal temperature should register to 145 F.
6
Sprinkle the shrimp with fresh parsley and serve. Add bread for dipping or keto naan for low carb options.