Bruschetta Chicken Lettuce Cups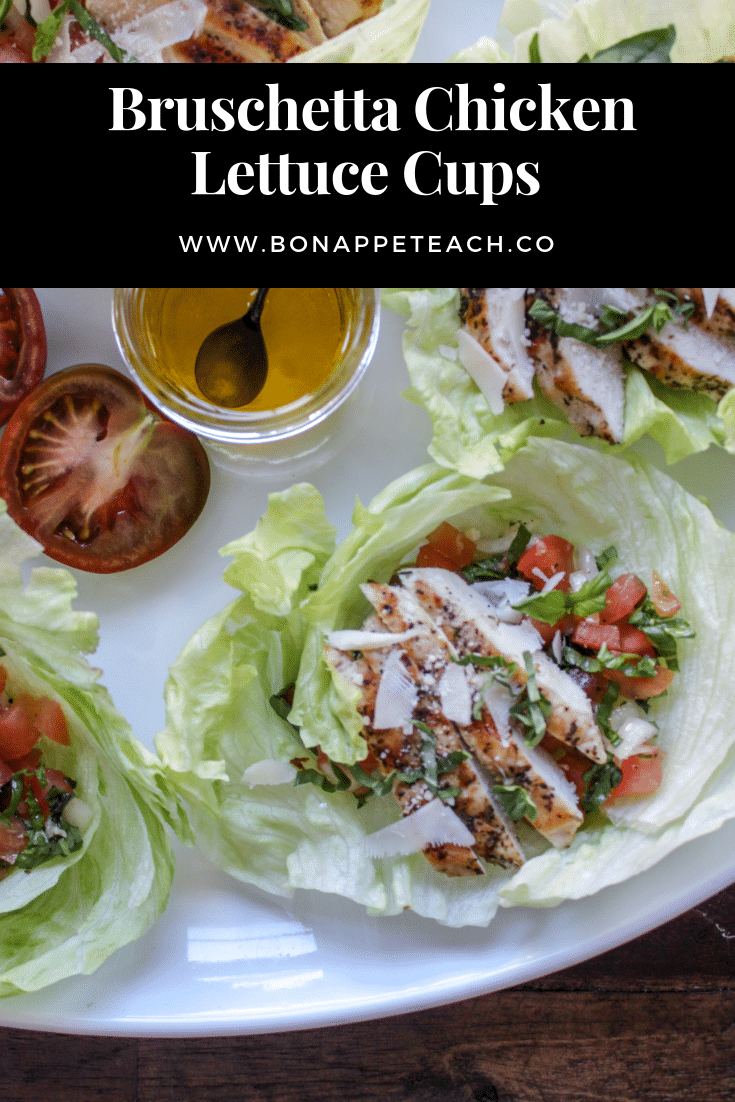 Bruschetta Chicken Lettuce Cups:
I have had a serious craving for Italian lately. Especially a fresh bruschetta (despite it so not being tomato season). I have also been working on incorporating more veggies and salads into my diet. So, killing two birds  er, chickens with one stone, I made these easy Bruschetta Chicken Lettuce Cups.
They really are perfect for lunch or quick weeknight dinner for the entire family. Full recipe is below!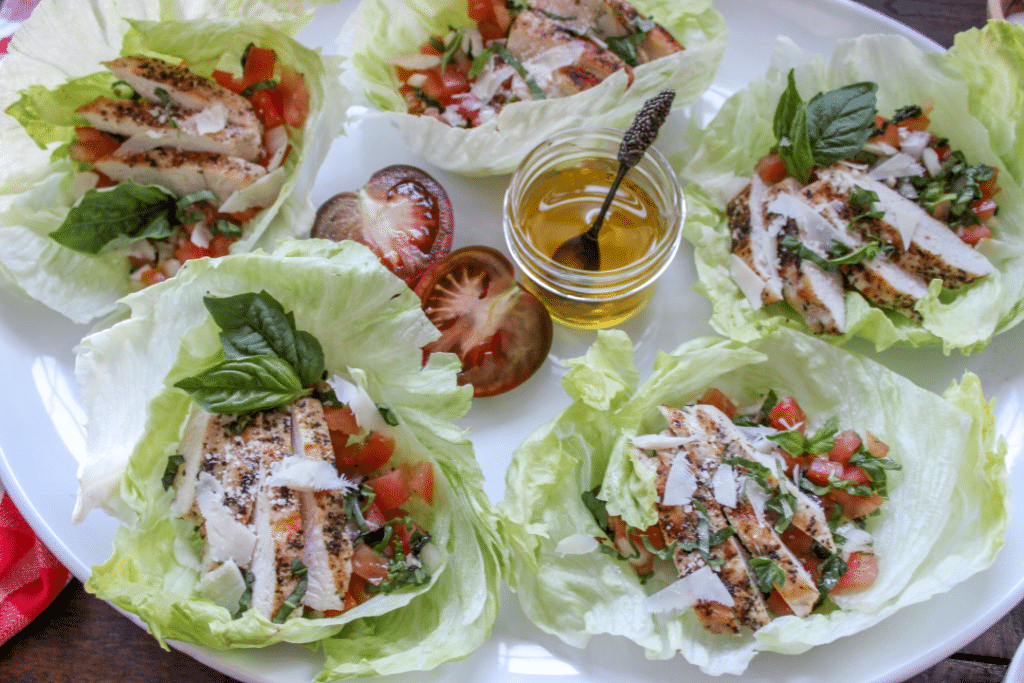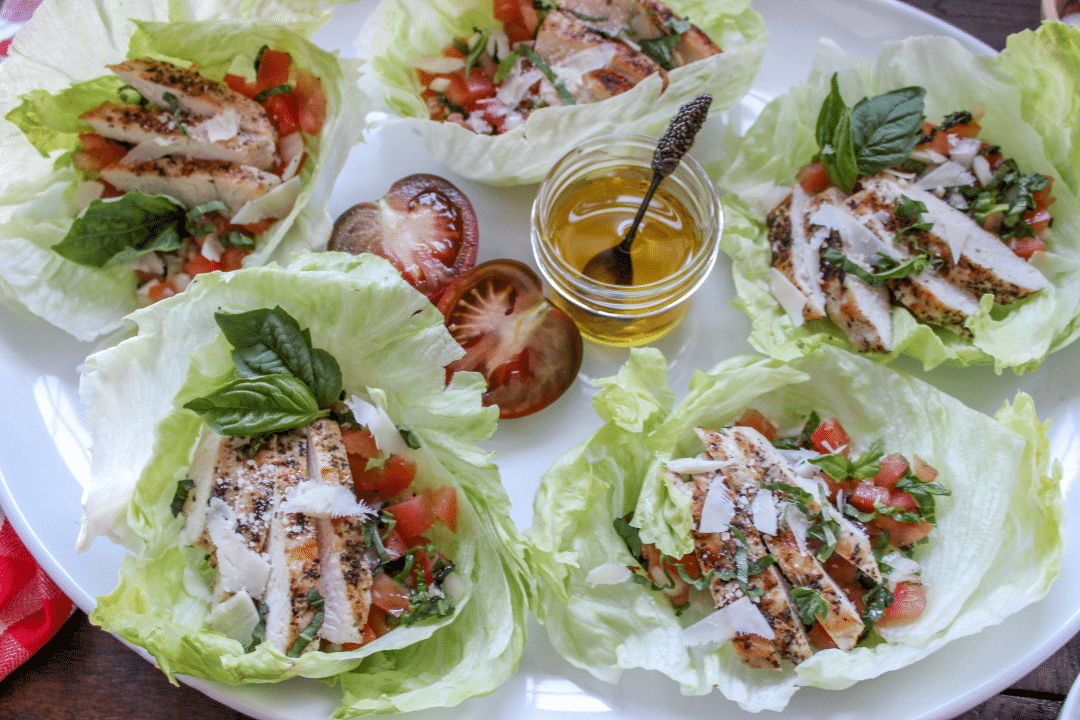 "School" Supplies:
Knife & Cutting Board
Cast Iron Skillet
Mixing Bowl
"Class" Notes:
This meal is an easy one to throw together. You can serve the chicken and bruschetta in the lettuce cups or just make it into one big salad too. I like to get the bruschetta made first, this allows enough time to let it sit, marinade, and develop flavors.
Next, I prep the chicken breast by butterflying my chicken breast. This allows for a shorter cook time when the chicken breast is more even in thickness. I season both sides of the chicken with EVOO, salt, pepper, Italian seasoning, and garlic powder.
Sear in a cast iron skillet on medium heat (or grill too because I am a year round griller). Cook the chicken until it's no longer pink, set it aside to rest and let the juices settle. Prep the lettuce cups.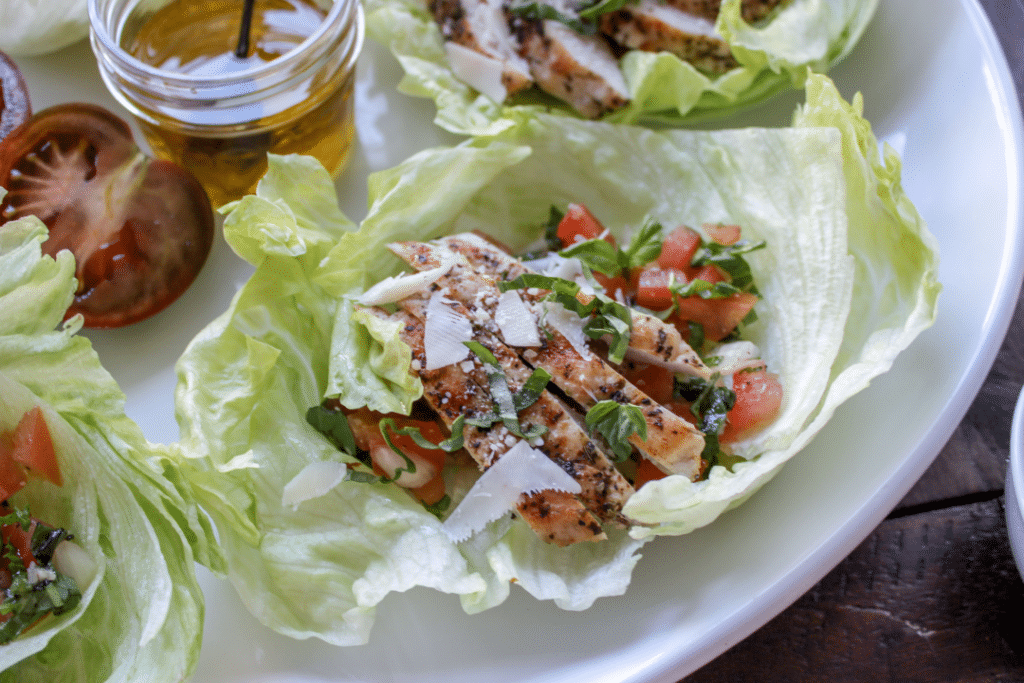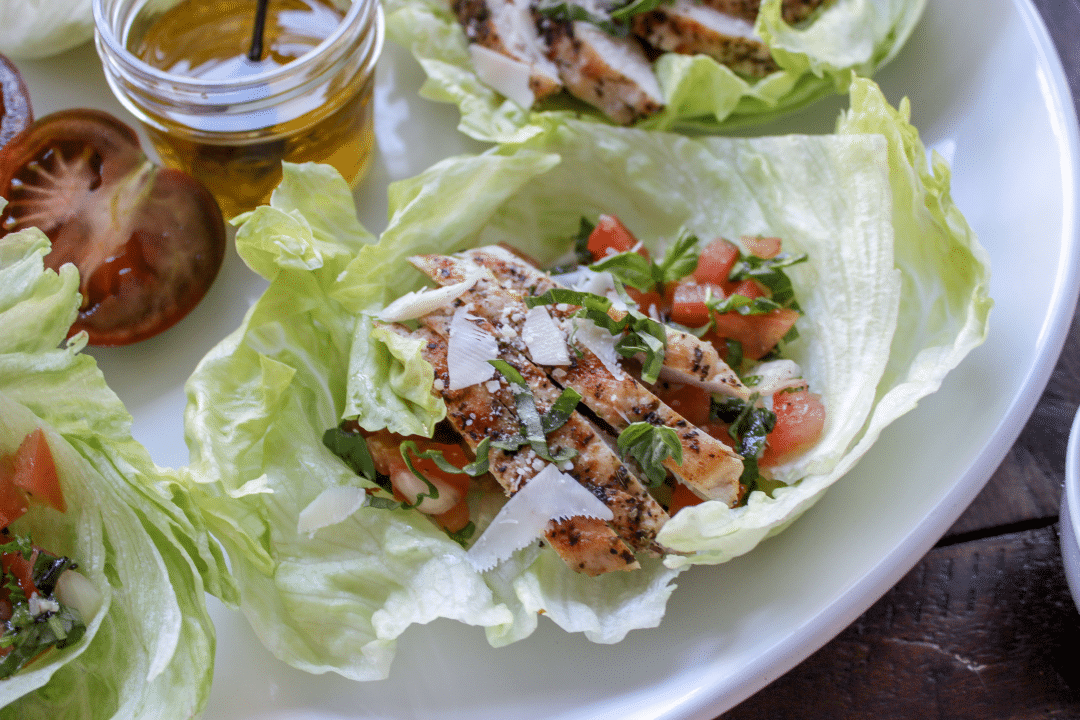 The best lettuce for holding the bruschetta and chicken, is iceberg. I remove the bottom stem, then slice the head of lettuce in half. Carefully, separate the layers and place them on a platter or on a plate.
Make the cups by adding a few tablespoons of bruschetta, some sliced chicken, and bit of fresh parmesan too if you're feeling a little extra fancy! Full recipe for this Bruschetta Chicken Lettuce Cups is below!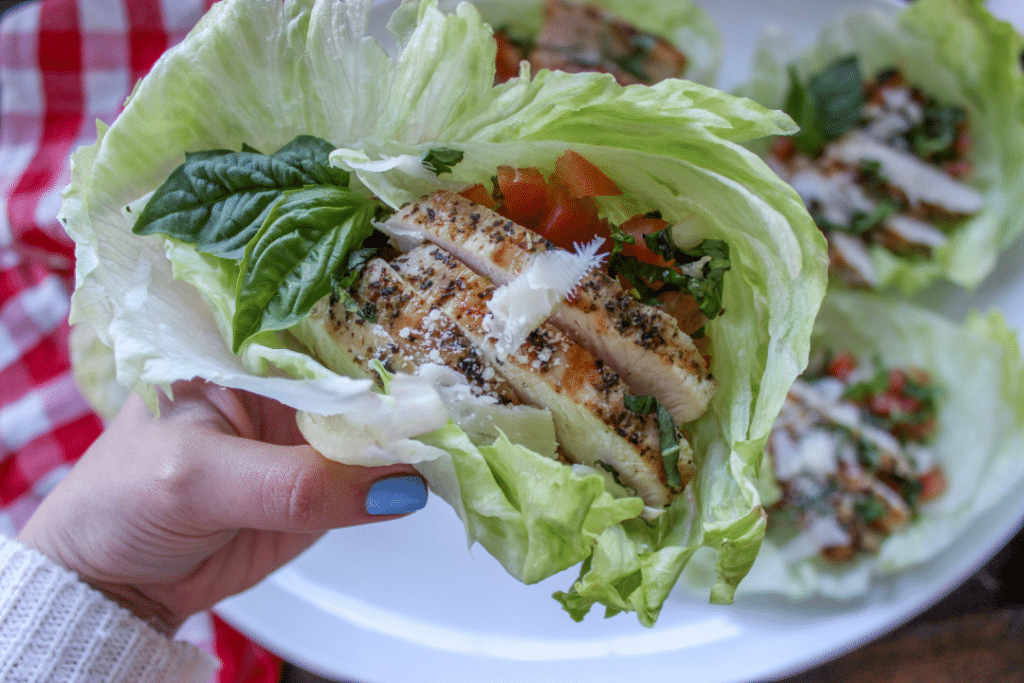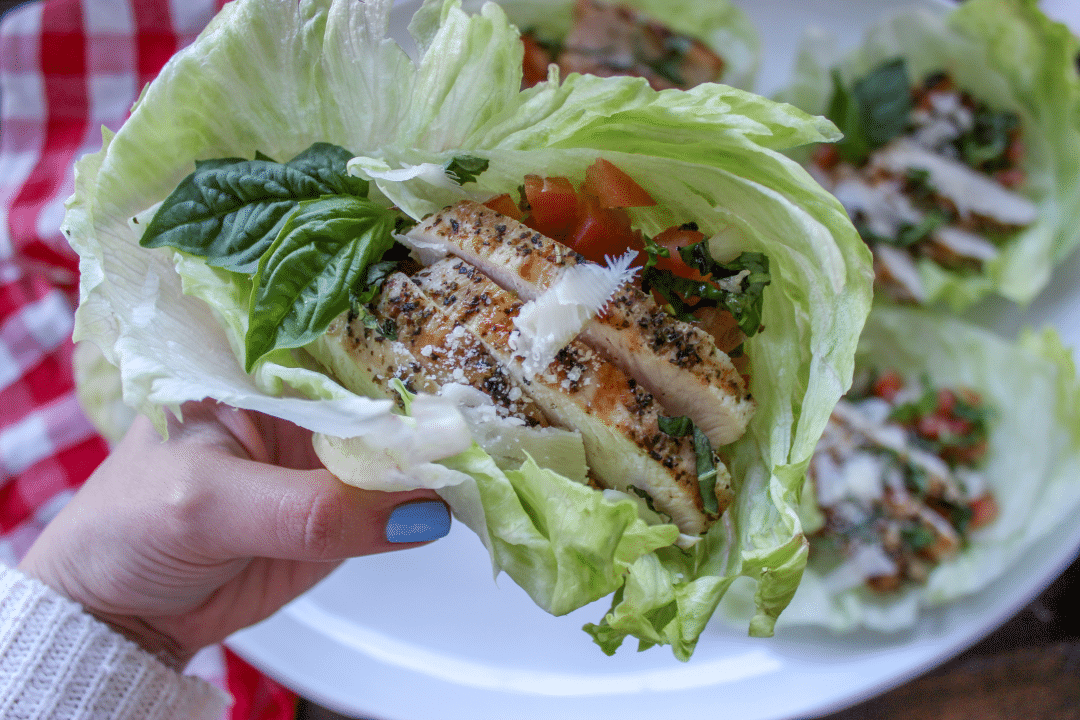 Bon Appeteach,
-L
Ingredients
1 Head of Iceberg Lettuce

3 Medium Tomatoes, seeded and diced small

1/2 Yellow Onion, diced small

2 Garlic Cloves, minced

1/4 cup Fresh Basil, chiffonade

2 Chicken Breasts, Butterflied and sliced in half

Olive Oil

Salt

Pepper

Parmesan (optional)

Italian Seasoning
Instructions
1
In a bowl, combine the diced tomatoes, onion, minced garlic, and the fresh basil. Give a good 3 second drizzle of olive oil, add some salt and pepper and give the mixture a good stir. Set it aside.
2
Slice the chicken breasts in half by butterflying them. This allows for more even cooking. Coat the chicken on both sides lightly in olive oil, salt, pepper, and Italian seasoning. Cook on medium heat in a cast iron skillet to sear it. Cook until it's no longer pink and reaches an internal temperature of 165 F. Remove the chicken and allow it to rest while assembling the cups.
3
Divide the head of lettuce in half and carefully separate the bottom leaves. Scoop a few tablespoons of bruschetta into each lettuce leaf and place a few slices of chicken into each cup. Garnish with additional basil and parmesan if desired.
Nutritional Information:
Obtained using My Fitness Pal. I am not nor do I claim to be a nutritionist, so it is important to always verify the nutritional information as brands vary. I work hard to always provide the most accurate information as possible in hopes of making this easier for you, my readers!