Sugar Free Keto Alabama White Sauce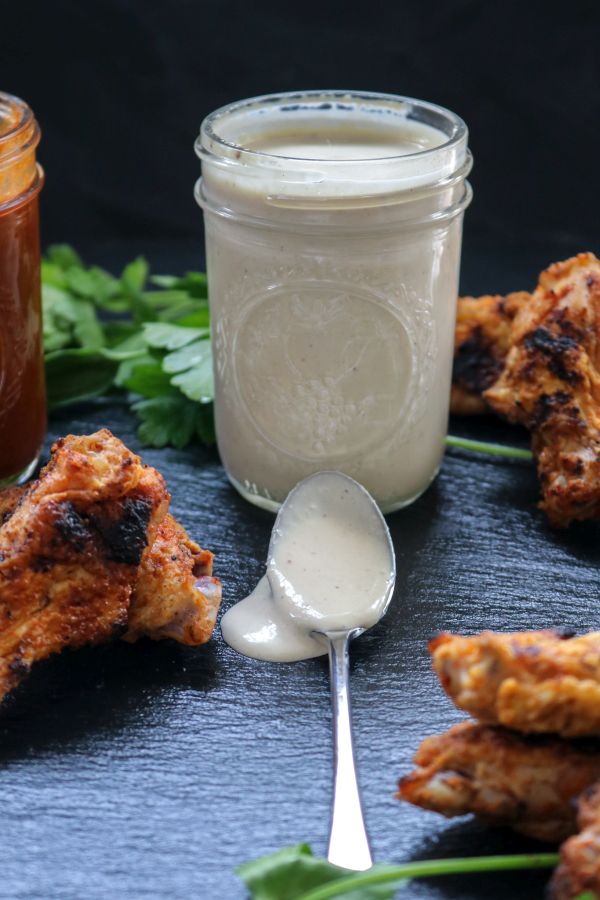 A classic grilling sauce, made to be keto and low carb friendly. This tangy, sugar free BBQ sauce makes a great addition to grilled poultry, pork, or even as a dressing or base for coleslaw!
As an avid griller and barbecuer, I have learned to get quite creative with keto BBQ sauces and rubs to fit into my low carb diet and lifestyle. Though more low carb BBQ sauce recipes can be store bought these days, nothing in my opinion beats a homemade rub or sauce, especially when its made from pantry staples.
This keto BBQ sauce recipe is my take on a classic Alabama white sauce. I figured I needed to complete the regional BBQ sauces since I already have a delicious Keto KC Style BBQ Sauce and Keto Carolina Style Mustard Sauce. Alabama needed some representation too!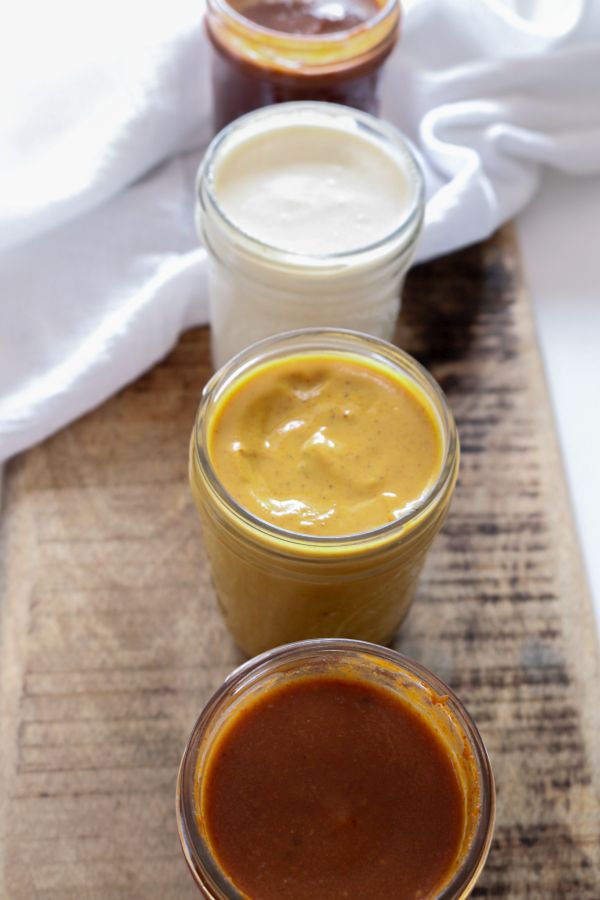 This sauce is spicy (from the horseradish), tangy (from the vinegar), and not only pairs really great over Crispy Grilled Chicken Quarters, but pairs with seafood (shrimp), and even would work as a dressing in a low carb coleslaw.
Get the full recipe below and read through the post for additional tips and tricks for the perfect sauce!
"School" Supplies:
Mixing Bowl
Measuring Cups & Spoons
Whisk
"Class" Notes:
What is Alabama white sauce?
A classic Alabama white sauce is predominantly mayonnaise based, is cut with vinegar and often sweetened with sugar or corn syrup. The recipe first originated with chef Lily of Big Bob Gibson BBQ and has been a common regional sauce used throughout BBQ in the South.
What does Alabama white sauce taste like?
If you're a fan of coleslaw then you will in fact, be a fan of this take on a BBQ friendly sauce. When I first heard of a mayonnaise based sauce being poured over chicken (I love it on grilled wings especially), I will admit I was slightly disturbed but also intrigued.
This sauce is more of a dressing in my opinion than a sauce per say. Though mayo makes up the base, it's cut with a decent amount of apple cider vinegar and lemon juice creating a thinner, tangier sauce. The acidic nature of the vinegar and lemon juice pairs well with the creaminess of the mayo.
If you're on a whole 30 diet or looking to avoid some of the additives in modern day mayo (and don't plan on making your own), swap the classic mayo of avocado mayo if you prefer.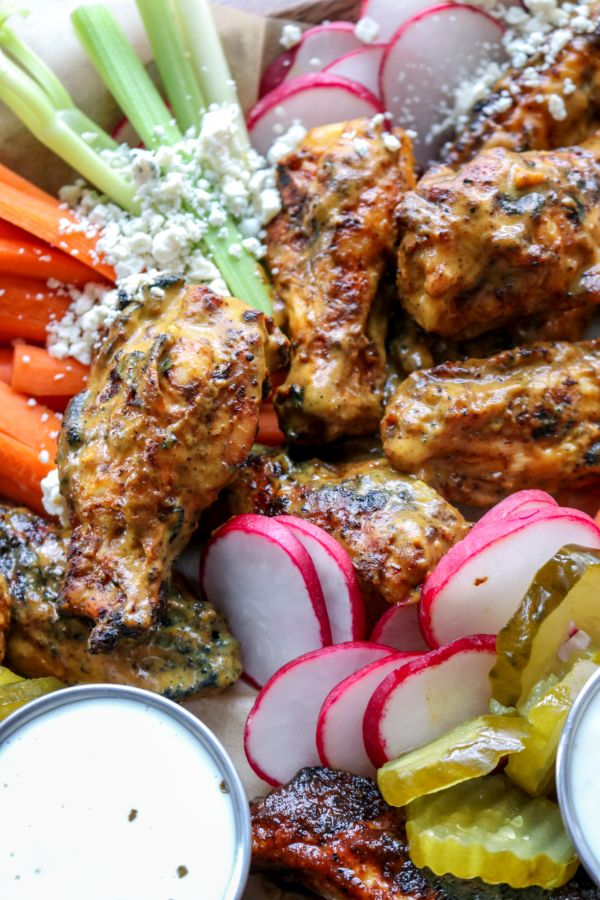 How to make a white BBQ sauce keto?
My variation on this eliminates any added sugar or artificial low carb sweetener. Honestly, I don' think it needs it. If you're a long time keto or low carb eater, you will probably agree when I say that my tolerance for sweetness has completely changed. Thus, making it unnecessary to add.
If you feel like adding any sweeteners, try a low carb brown sugar (Amazon affiliate link) substitute or my keto simple syrup recipe for added sweetness if desired.
Other common ingredients are just household staple condiments. I used:
Mayonnaise (use your favorite brand or swap with avocado mayo too)
Apple Cider Vinegar
Horseradish (adds a decent amount of heat and spice)
Tabasco Hot Sauce
Lemon Juice
Dijon Mustard (or other mustard of your choice)
Spices- Salt, Pepper, Garlic Powder
This dressing style "sauce" is easy to whip together by simply adding all the ingredients to a bowl and whisking until smooth. Like a good chili, sauces like this can be served right away but always taste better after a little time is allowed for the flavors to marry.
What do I serve a Alabama white BBQ sauce with?
Anything you desire! However, I think it honestly goes best with chicken or fish/ seafood. You could even pair it with roasted or grilled veggies, as a salad dressing, or a base for a low carb "fauxtato" salad or coleslaw.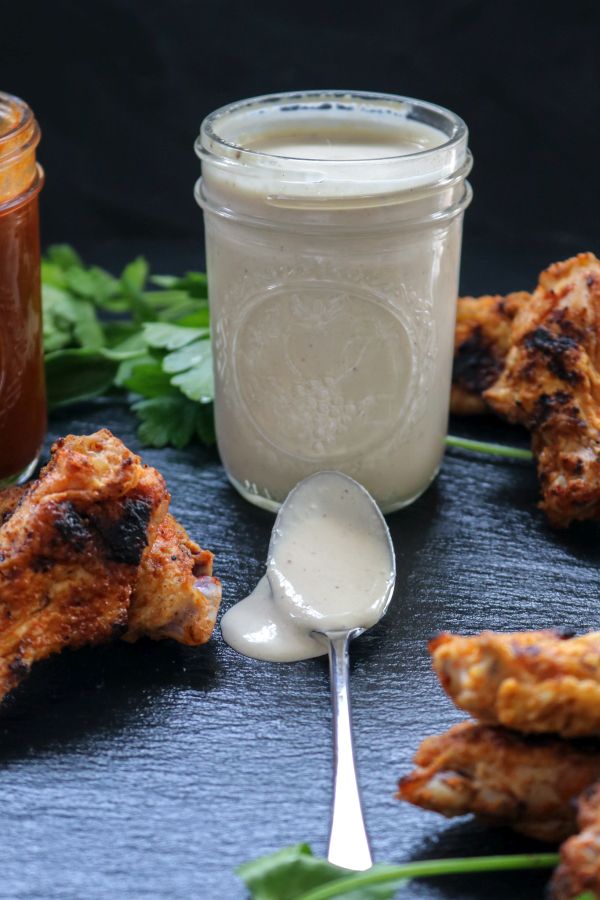 Try these keto recipes to pair this style of BBQ sauce with:
Easy Weeknight Roasted Chicken
Crispy Grilled Chicken Quarters
Bon Appeteach,
-L
Yield: 24
Keto & Gluten Free Almond Biscotti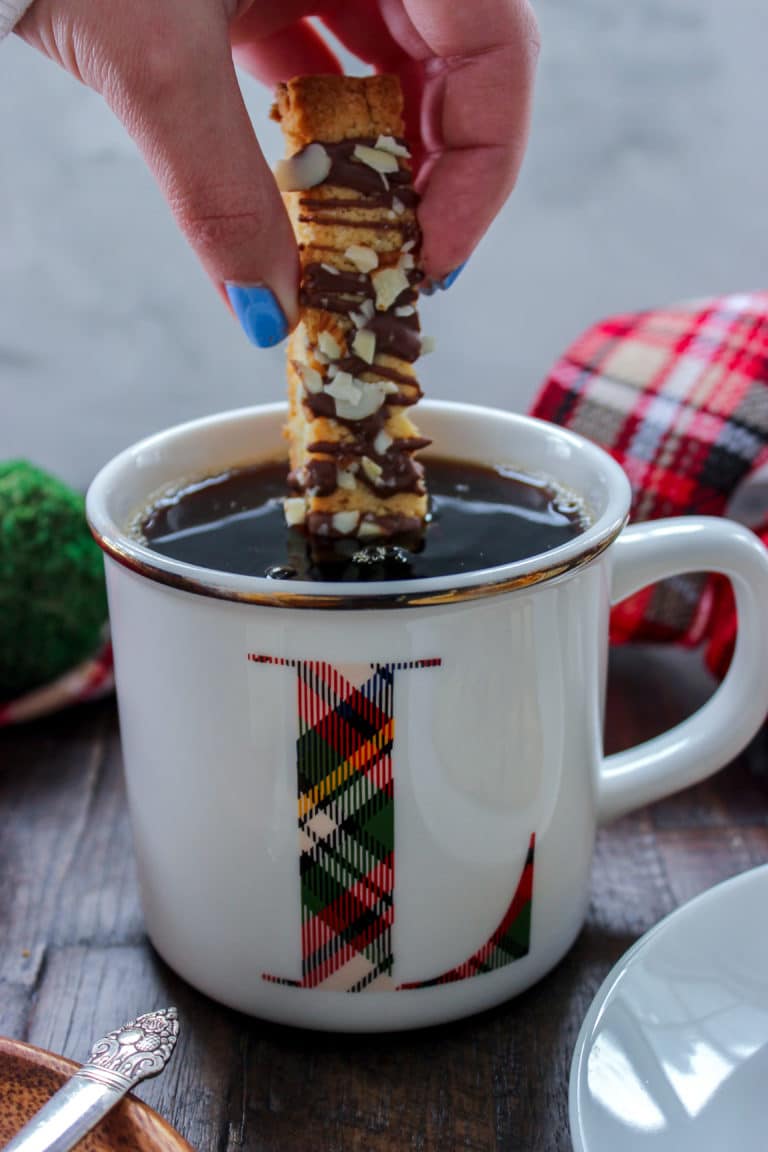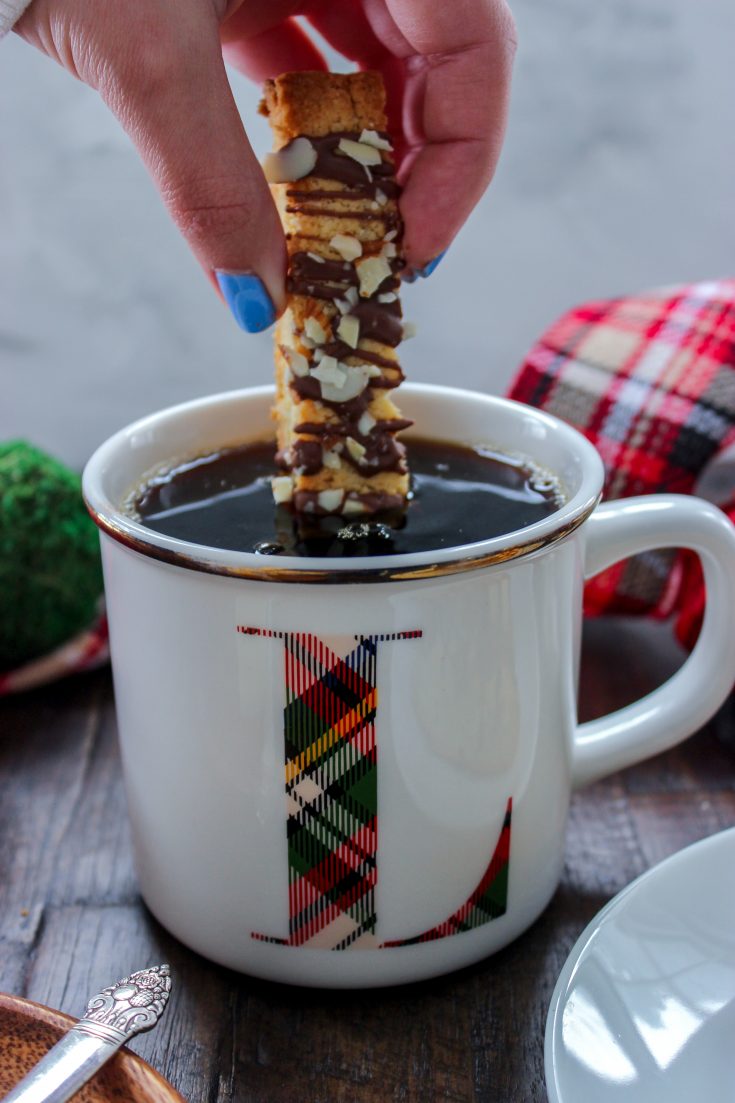 A keto friendly and gluten free classic take on an Italian biscotti cookie!
Additional Time
15 minutes
Ingredients
3 cups Almond Flour
1 cup Low Carb Sweetener (I prefer Lakanto brand)
2 tsp. Baking Powder
1/2 tsp. Xanthan Gum (do not omit)
1/2 tsp Salt
3 Eggs
4 Tbsp. Melted Butter
1 tsp. White Vinegar (you cannot taste this)
1 tsp. Almond or Vanilla Extract
1/4 cup Sliced Almonds (optional)
Optional- Melted Low Carb Chocolate for drizzling
Notes
1. Preheat the oven to 325 F and prep a baking sheet with parchment paper.
2. In a mixing bowl, combine the dry ingredients (almond flour, sweetener, baking powder, xanthan gum, and salt). Mix until combined.
3. Add in the eggs, melted butter, extract, and vinegar. Use a hand blender to combine everything to form a dough (will be similar to a cookie dough).
4. Scrape down the bowl and form the dough into a ball. Divide the dough into two equal pieces.
5. Using your hands, form two, 9x3" rectangular logs on the baking sheet. The dough should be about 3/4 of an inch thick. Try to keep the dough as evenly shaped as possible. If you do not make the dough long or thin enough, your second bake time after cutting may take additional time.
6. Bake the logs for 30 minutes, remove from the oven and allow them to rest about 15 minutes before slicing.
7. Each log should yield 12 biscotti. Use a chef's knife to cut them. I cut each log in half directly in the middle, cut each half into thirds, and then each third in half. This helps keep them even in size.
8. Place baking racks on the cookie sheet and carefully place the partially cooked biscotti onto the rack, cut sides up. Bake for an additional 10-15 minutes. They should brown slightly and not feel doughy to the touch. Remove from the oven and allow them to fully cool (they will get crispier as they cool).
9. Decorate (optional) with a drizzle of melted low carb chocolate (like Lily's) and more slivered almonds.
Nutrition Information:
Yield:
24
Serving Size:
1
Amount Per Serving:
Calories:

120
Total Fat:

10g
Saturated Fat:

2g
Trans Fat:

0g
Unsaturated Fat:

8g
Cholesterol:

28mg
Sodium:

114mg
Carbohydrates:

5g
Net Carbohydrates:

2g
Fiber:

3g
Sugar:

2g
Protein:

4g