This dip…. this dip! Reuben dip is everything a dip should be (let's see how many times I write the word dip in this post). It is full of cheese, meat, and so much flavor. If you're a lover of the sandwich you're sure to love this dip! Nothing like the perfect dip to make your Superbowl party extra special. Full recipe is located at the bottom of this post.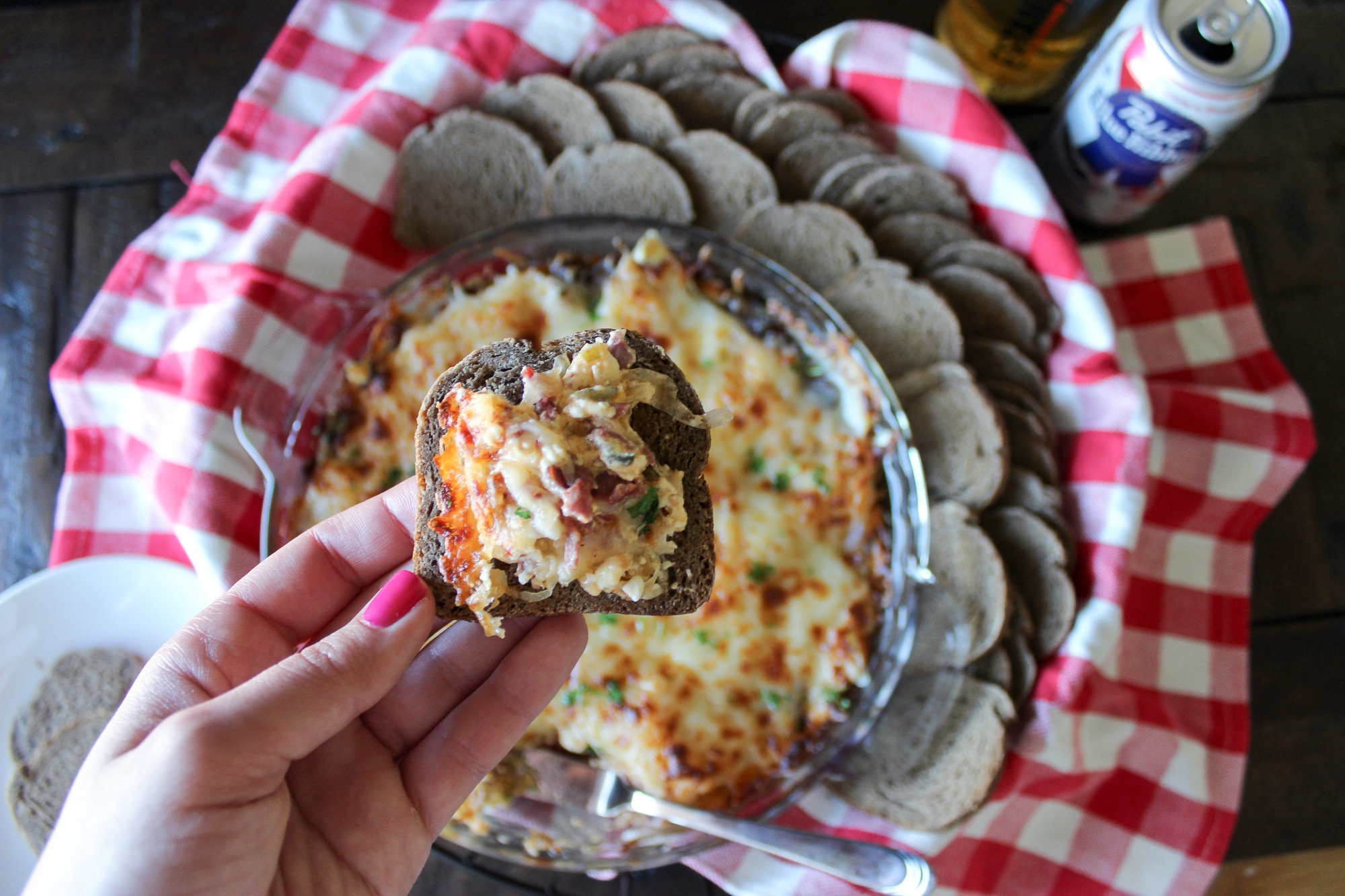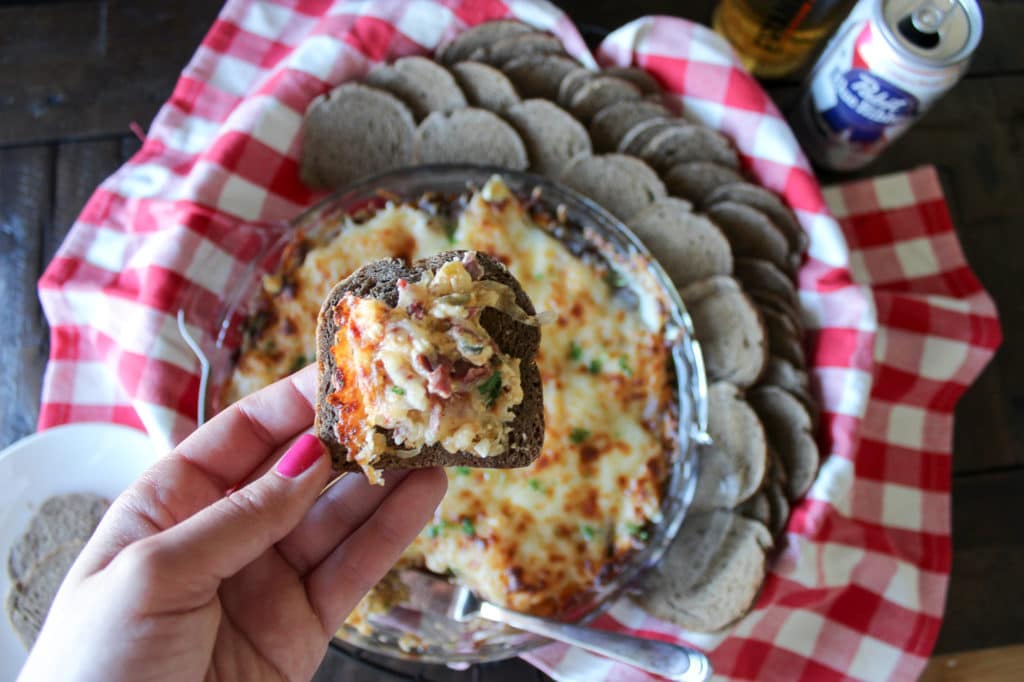 I Dip, You Dip, We Dip:
That heading, so original. We start by prepping each layer of the dip (there are four). The first is your thousand island layer. It's a mixture of cream cheese and the homemade dressing spread in a thin layer at the base of your dish (aka a pie plate).  If you are not in the mood to make the dressing portion from scratch you can always add pre-made dressing.  Find your favorite sauerkraut and be sure to drain it and squeeze out as much moisture as possible. Slice and dice your corned beef into a cast iron skillet to get it nice and crispy. Place the sauerkraut over the cream cheese layer, top with the crispy corned beef, and add a whole bunch of Swiss cheese. Bake till bubbly and serve with chips, crackers, or mini pumpernickel rye toasts!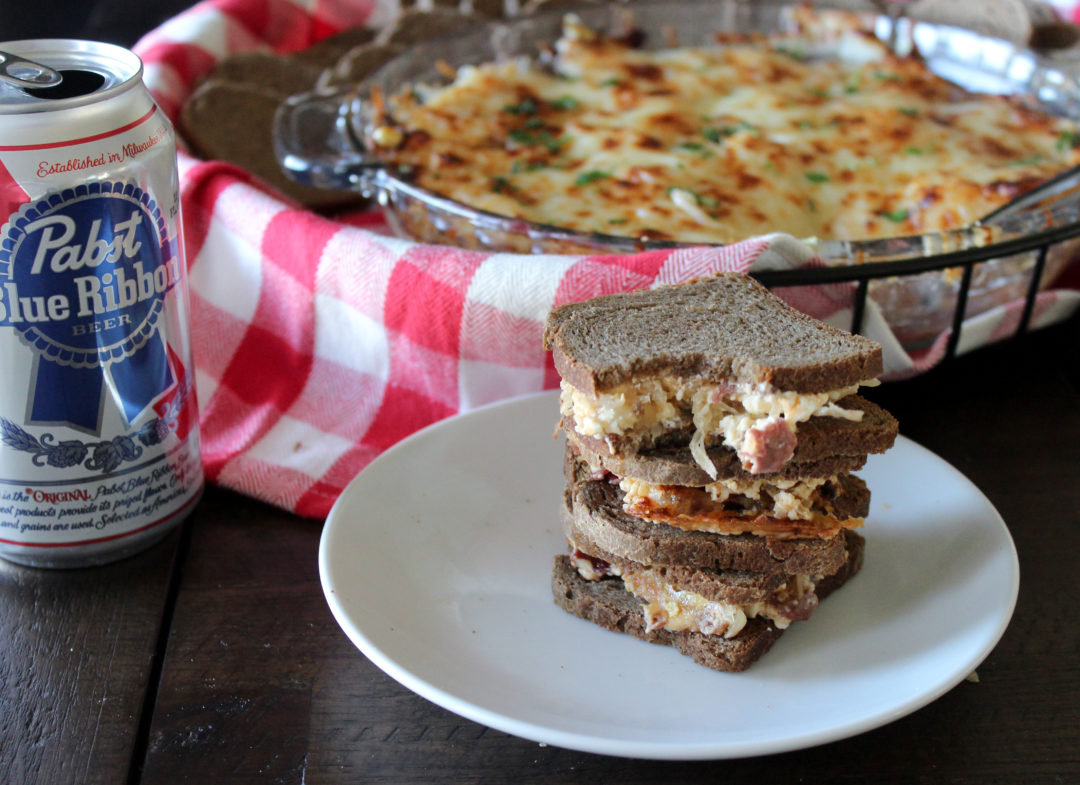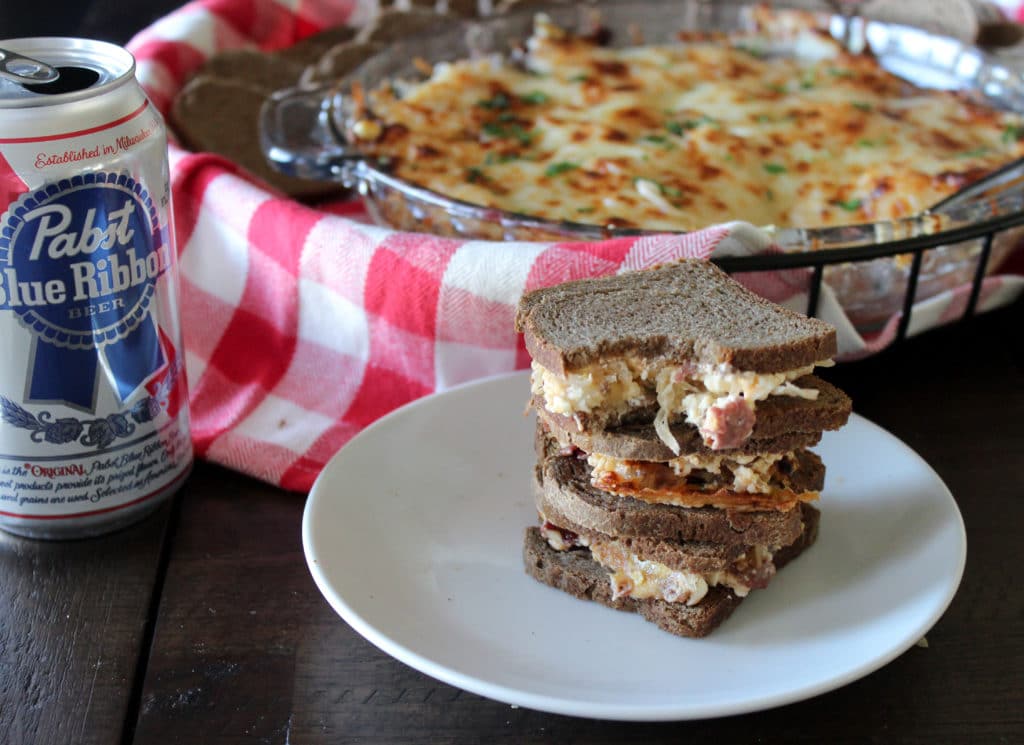 Bon Appeteach,
-L
P.S The word DIP was used 11 times in the making of this post.
Ingredients
1, 8oz. package Cream Cheese

1/2 cup, Mayo

2 Tbsp. Pickle Relish

2 Tbsp. Ketchup

1 Tbsp. White Vinegar

1 tsp. Onion, minced

Pinch of salt and pepper

1, 14.5oz can, Sauerkraut

1/2 lb. Corned Beef

6 slices, Swiss Cheese
Instructions
1
Preheat the oven to 350 degrees F.
2
In a mixing bowl, combine the first seven ingredients together and blend till smooth. Spread evenly in the bottom of a 9" pie plate.
3
Dice the corned beef and place into a skillet. Heat the skillet to medium and allow it to get a little crispy for a few minutes. Stir and repeat on the other side. Remove from heat and set aside.
4
Take the can of sauerkraut and place it into a fine mesh strainer. Press on the kraut and remove as much liquid as possible. Place the strained kraut over the the cream cheese layer. Add the corned beef. Then the cheese. Cover with foil.
5
Bake for 15 minutes then remove the foil. Bake for an additional 5-10 minutes until bubbly.