Keto Pumpkin Spice Latte Pudding
Keto Pumpkin Spice Latte Pudding:
If you're a lover of all things PSL, then this recipe is most definitely for you. This recipe is similar to a classic custard that I used to have my students make when I taught my egg unit. Egg yolks have amazing thickening powers (along with a lot of other great uses in cooking), and you can easily modify this recipe to make many other flavors of pudding as well. I'll give you more of the "teacher" explanation below, along with a few tips and tricks per usual!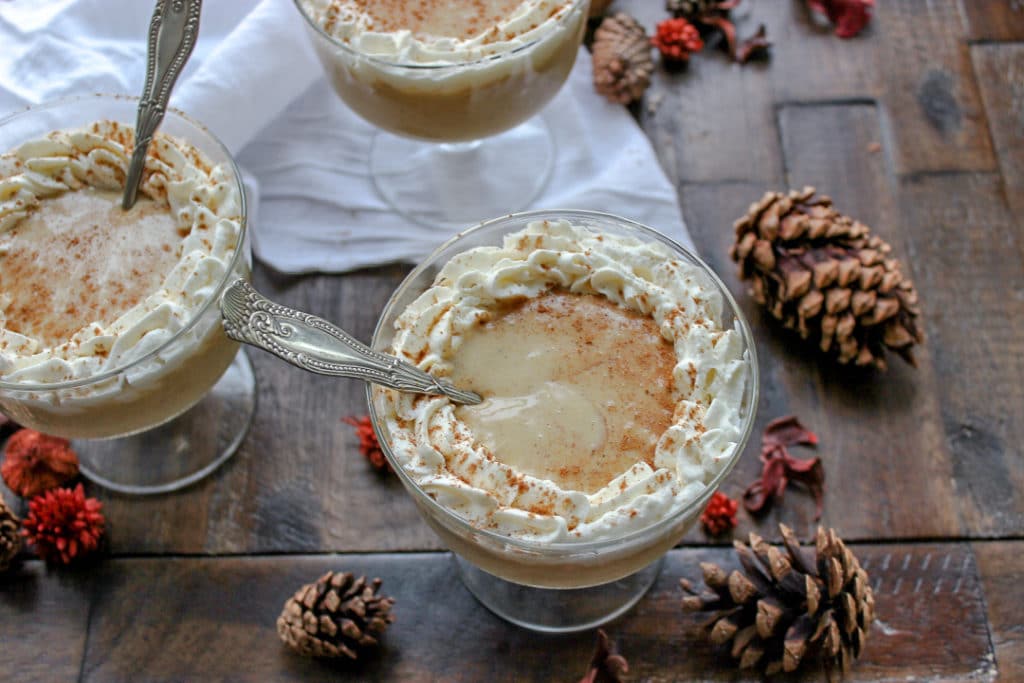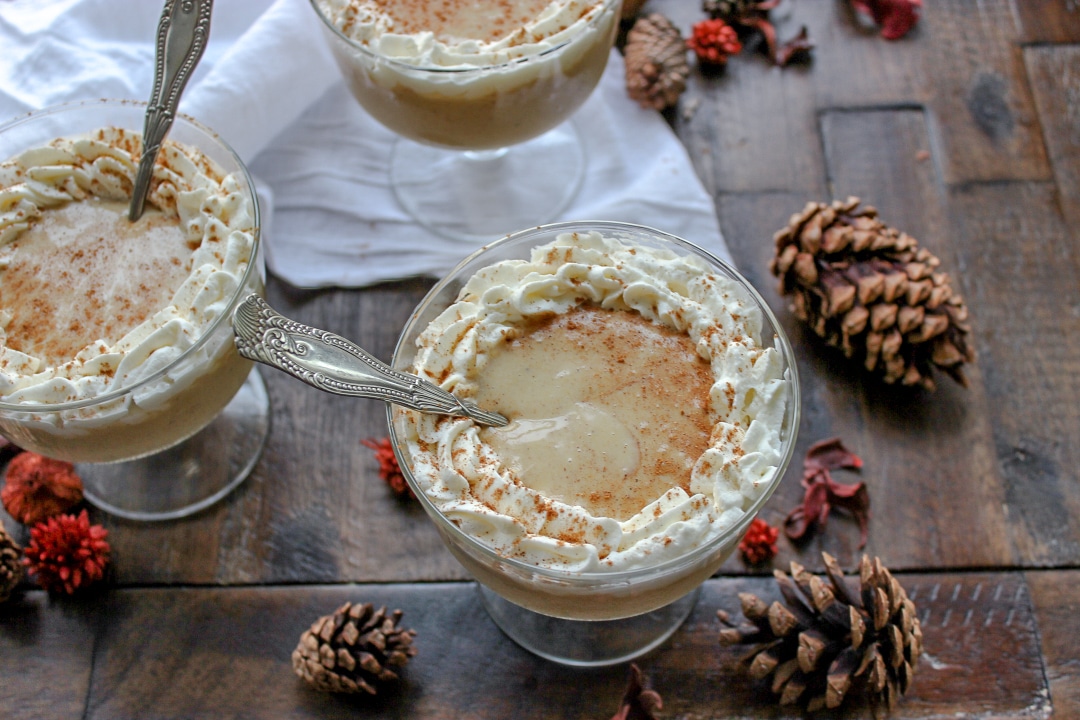 "School" Supplies:
Medium Sized Pot
Whisk
Mixing Bowl
Measuring Cups/ Spoons
Rubber Spatula
Ramekins/ Pudding Cups
"Class" Notes:
The trick to making any custard based pudding is all in the yolks (save your whites to add to your breakfast in the morning). If you have ever made a fried egg, then you have noticed how the egg whites harden before the yolk. The proteins in the white coagulate and harden at a cooler temperature than the yolks. This is what allows the yolks to help thicken sauces or puddings without actually turning chunky (I did something similar in my Cauliflower Bacon Mac and Cheese too). I did use a little xanthan gum to help get the right overall texture. Even in a non-keto pudding where yolks are used, you often find cornstarch is still used to help in reaching the right consistency. If you don't add the xanthan gum, it will still thicken but will be a little on the thinner side (just a heads up).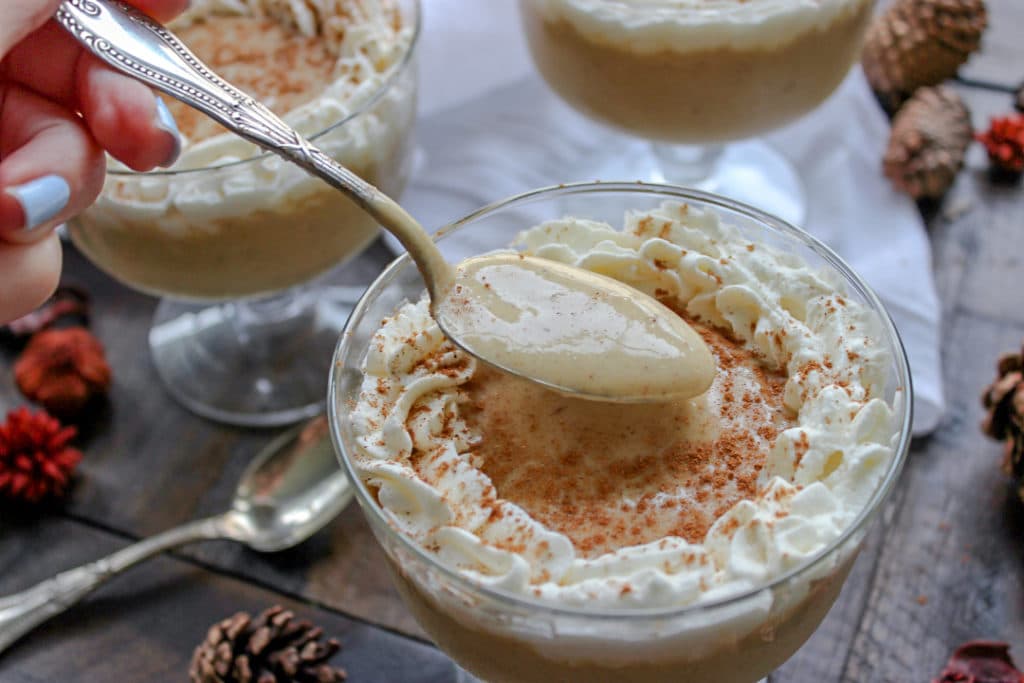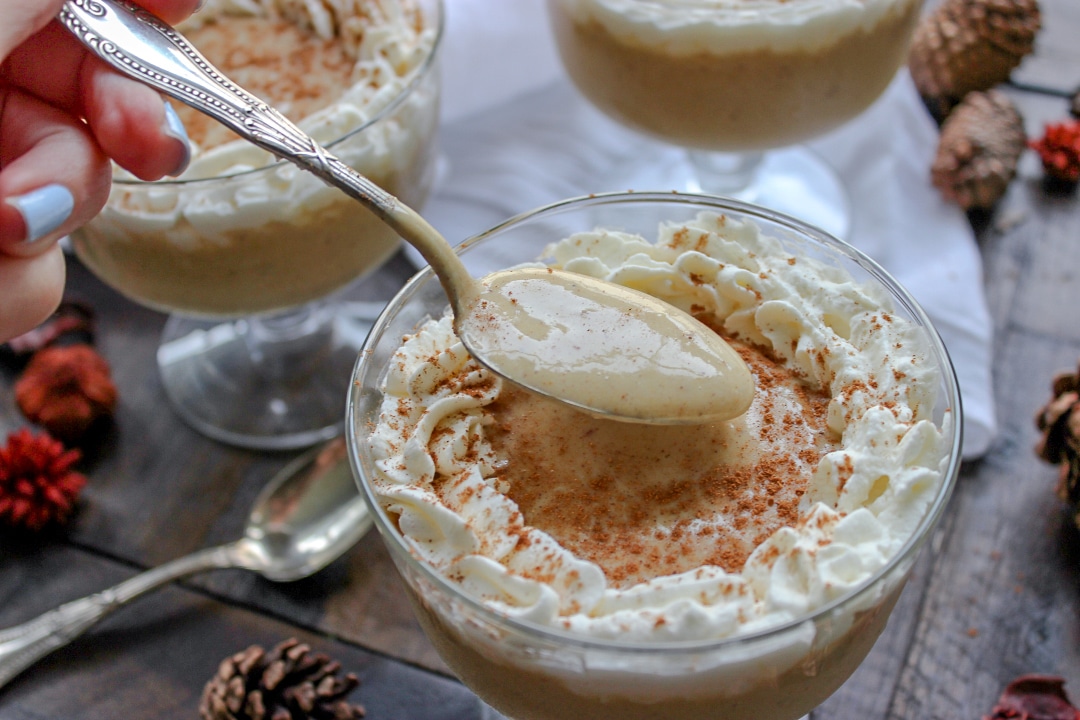 Next, let's talk flavor profile. To get your classic PSL taste, I added pumpkin pie seasoning, a splash of vanilla, and pumpkin puree. You can add espresso (or leave it out) as well. I sweetened this pudding with Monk Fruit (I use the Lakanto brand thats a 1:1 ratio) and find no weird after tastes with it when I use it in baked goods (the minty erythritol aftertaste just doesn't for it for me guys). Top the finished pudding off with fresh, homemade whipped cream and dig in!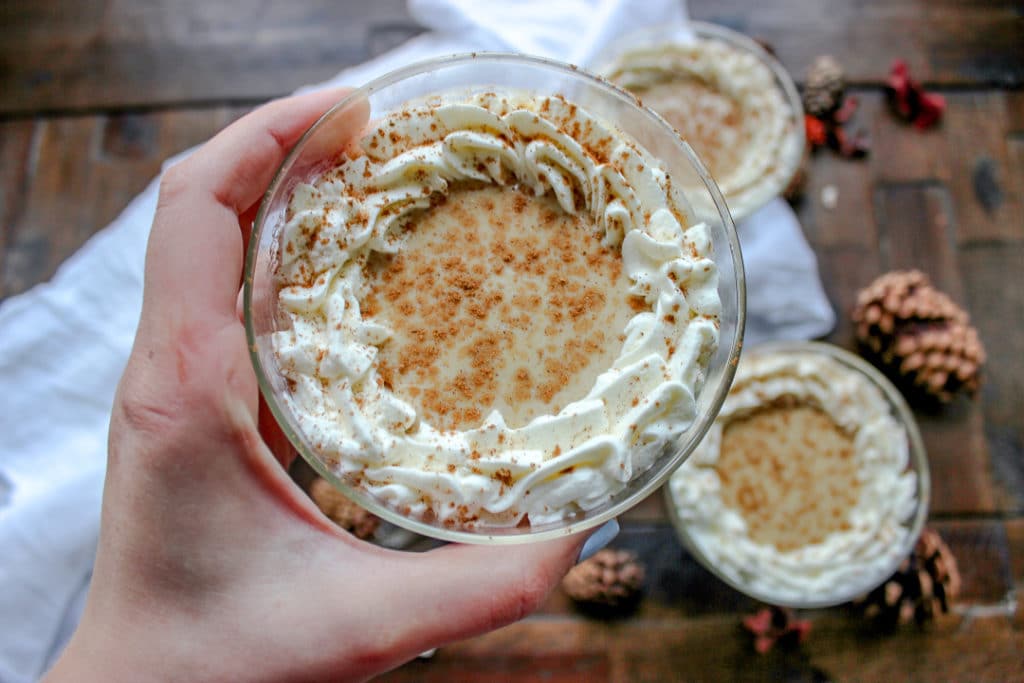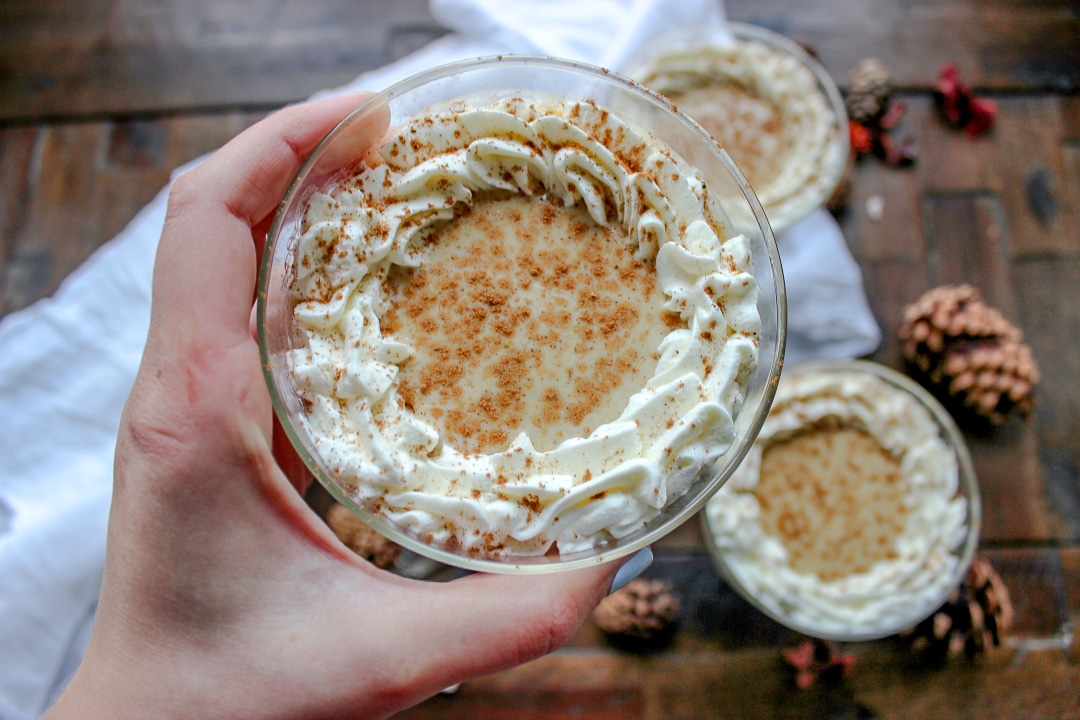 Find the full recipe for Keto Pumpkin Spice Latte Pudding below. If you love this recipe, then check out my easy Keto Pumpkin Bread Bars or my Grain Free Pumpkin Spice Granola too!
Bon Appeteach,
-L
Nutritional Information: Obtained using My Fitness Pal. I am not nor do I claim to be a nutritionist, so it is important to always verify the nutritional information as brands vary. I work hard to always provide the most accurate information as possible in hopes of making this easier for you, my readers!

Ingredients
3 cups Unsweetened Almond Milk (can sub with regular milk or coconut milk)

5 Egg Yolks

1/2 cup Pumpkin Puree

2 tbsp. Espresso

1/2 tsp Vanilla

1 tsp. Pumpkin Pie Spice

3/4 cup Monk Fruit Powder (or other low carb sweetener)

2 tsp. Xanthan Gum
Instructions
1
In a bowl, combine the egg yolks, xanthan gum, and monk fruit powder.
2
In a medium sized pot, add your almond milk, vanilla, pumpkin, espresso, and pie spice. Whisk together and slowly bring it up to temperature over medium heat. Use a whisk to prevent the bottom from burning.
3
When the almond milk begins to get hot, ladle a small amount of it into the bowl with the yolks. Be sure to stir as you add it in to prevent the yolks from curdling. Then add that egg /milk mixture into the pot with the rest of the milk.
4
Continue to whisk over medium heat until the custard begins to thicken. The temperature of the pudding should be between 160-180 degrees and should NOT boil. The mixture will noticeably thicken and coat the back of a spoon.
5
Remove the pudding from the heat and set it aside to cool a bit before transferring to containers. Pour semi-cooled pudding into 8 containers (use jars, ramekins, or bowls). Place in the fridge to cool completely and thicken for 3-4 hours or over night.
6
Top with whipped cream and a little sprinkle of pie spice if desired.