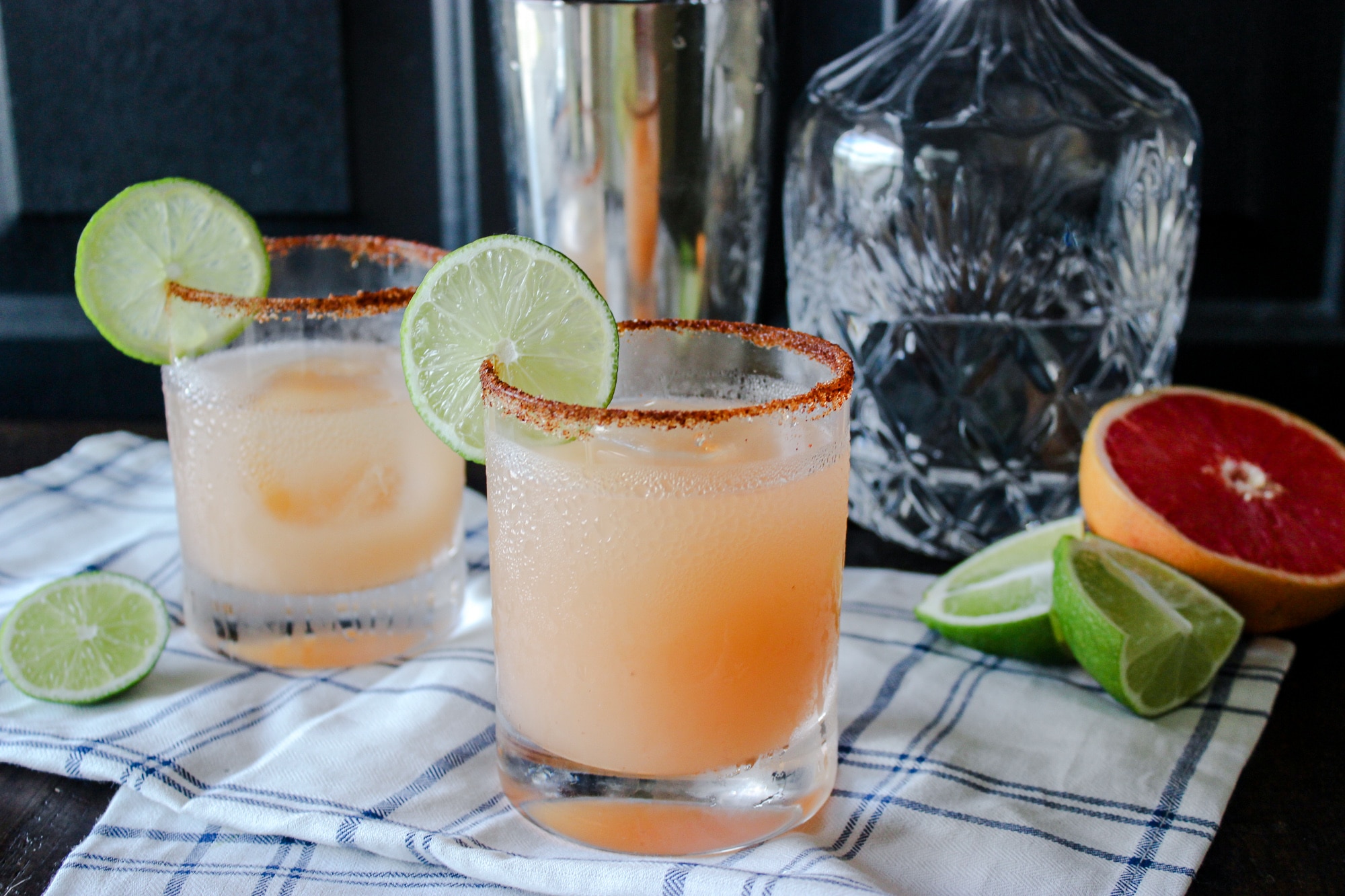 Nothing says "springtime" like a refreshing Grapefruit Margarita! Growing up in the Chicago area for the majority of my life has made me no stranger to the bitter cold gloomy days of winter time. At this point in the year, I am yearning for sunny days, a cool night time breeze, and refreshing springtime fruits and vegetables. Therefore, in honor of National Margarita Day (yes this an actual thing and it's OK by me) I am sharing my favorite Grapefruit Margarita recipe so you can partake too! Full recipe can be found at the bottom of the post.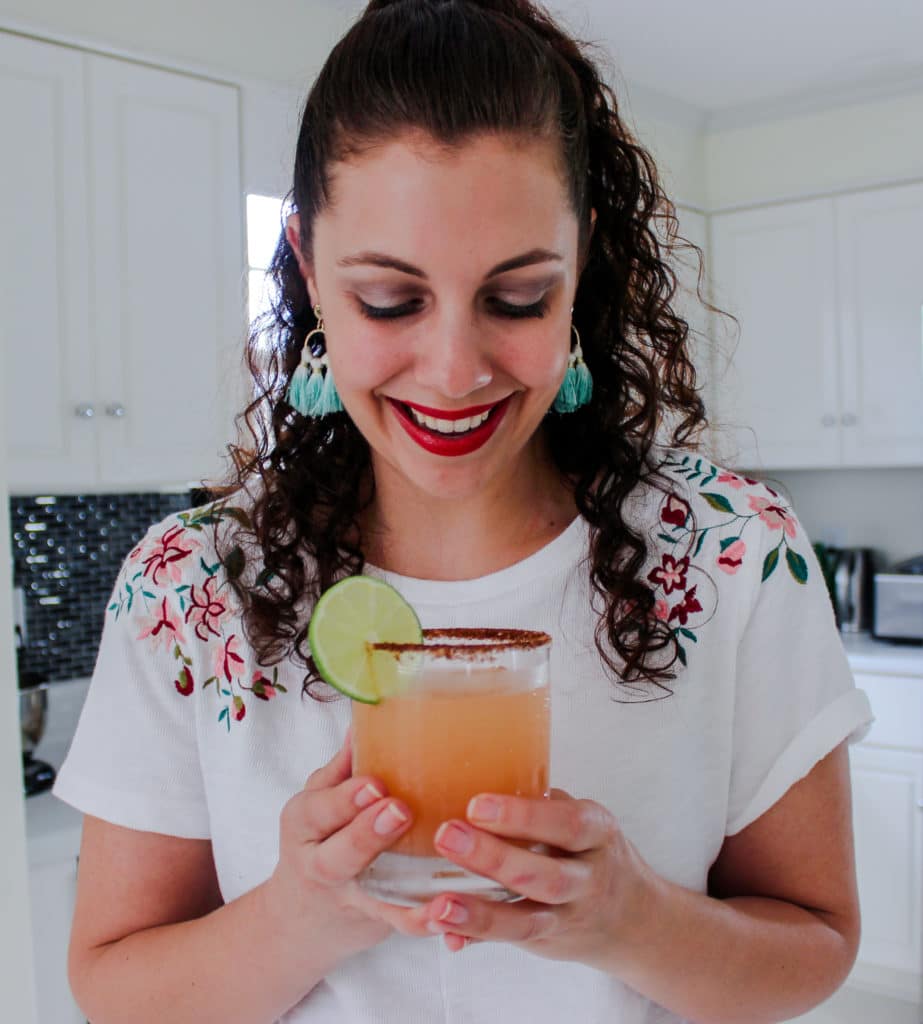 Margaritas Can Be Healthy…Right?
At least, this is what I tell myself. In all seriousness, grapefruits are a rather remarkable fruit! They provide the body with a great source of Vitamin C and can even help boost your metabolism. I am all about taking my daily vitamins while enjoying a nice cocktail (Ha!). Grapefruits also have additional benefits like fighting cancer, helps prevent gum disease, boosts your immune system, and is said to even help reduce stress (or maybe that's the tequila). Now, tequila is also known to have a few health benefits as well (in moderation of course). Certain tequilas can aid in digestion, help prevent diabetes, and has even been found to help lower your blood glucose levels! Win, win in my mind!
Happy National Margarita day my lovely friends! Enjoy this beautiful and refreshing Grapefruit Margarita. Cheers! Need a great chip and dip recipe to go with this margarita? Check out my favorite Guacamole recipe!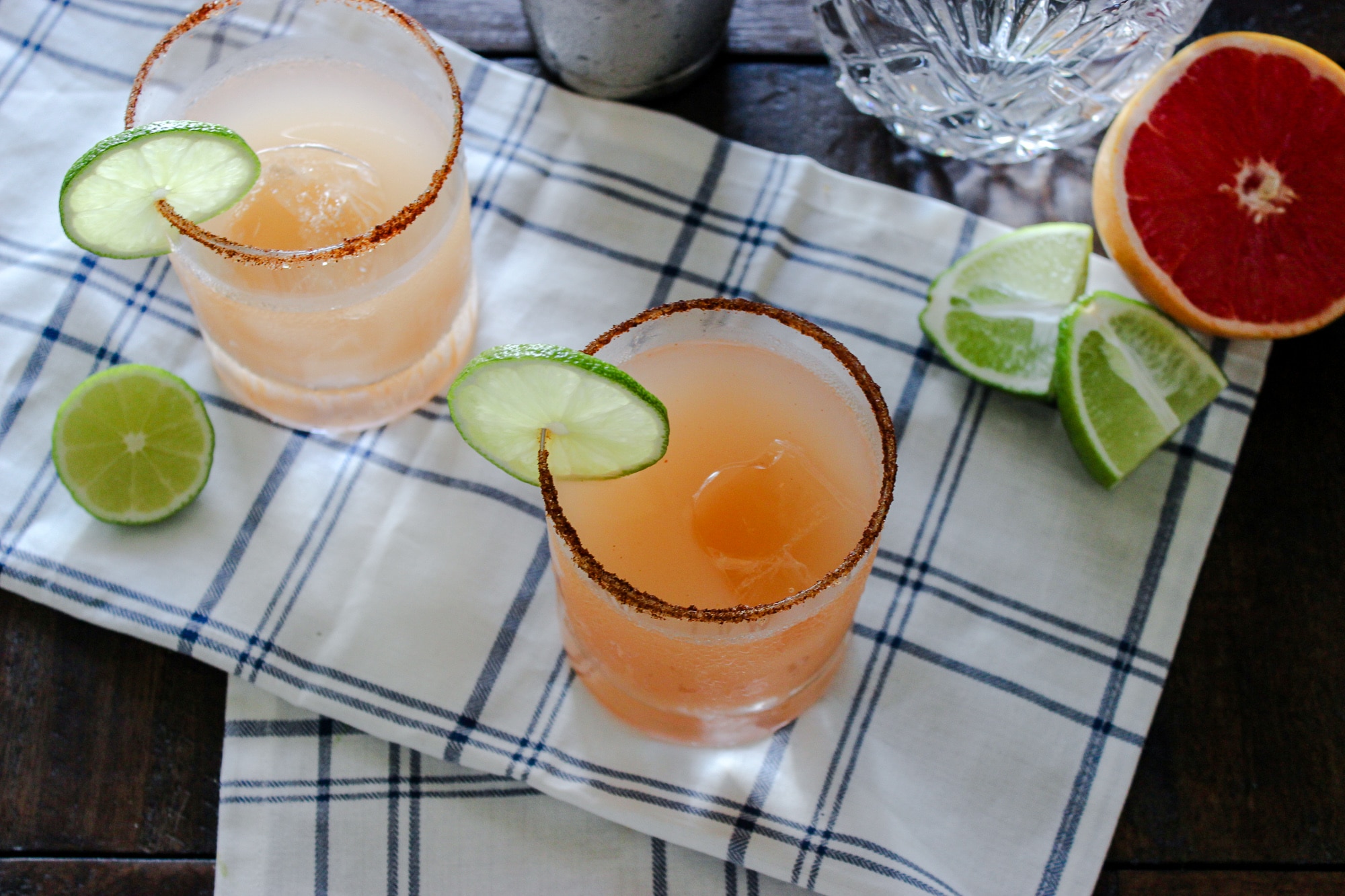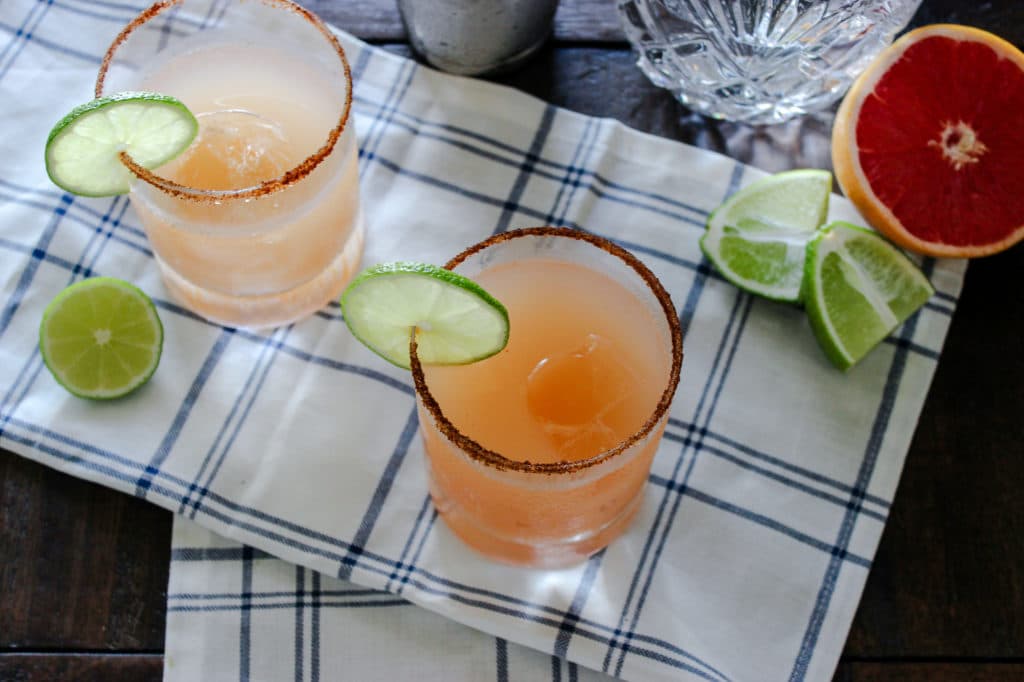 Bon Appeteach,
-L
Ingredients
1 cup, Fresh Grapefruit Juice

1/2 cup Fresh Lime Juice

1 Tbsp Agave (add more if you like it sweeter)

1 cup Orange Liqueur (I used coin

1 cup, White Tequila

Ice (these are shaken not stirred)

Rim- lime wedge garnish and chili powder/salt or sugar
Instructions
1
Simply combine all the ingredients together and pour into a cocktail shaker.
2
Add ice and shake for about 30-45 seconds. Your goal is to chill the drink, mix in the alcohol and the agave.
3
Rim your glasses with salt or sugar.
4
Add a large block ice cube or crushed ice to each glass. Pour the margarita (most cocktail shakers come with a strainer...use this if you want to prevent your drink from having any pulp) into 4 glasses.
5
Have a happy National Margarita Day!