Egg & Chorizo Breakfast Stuffed Peppers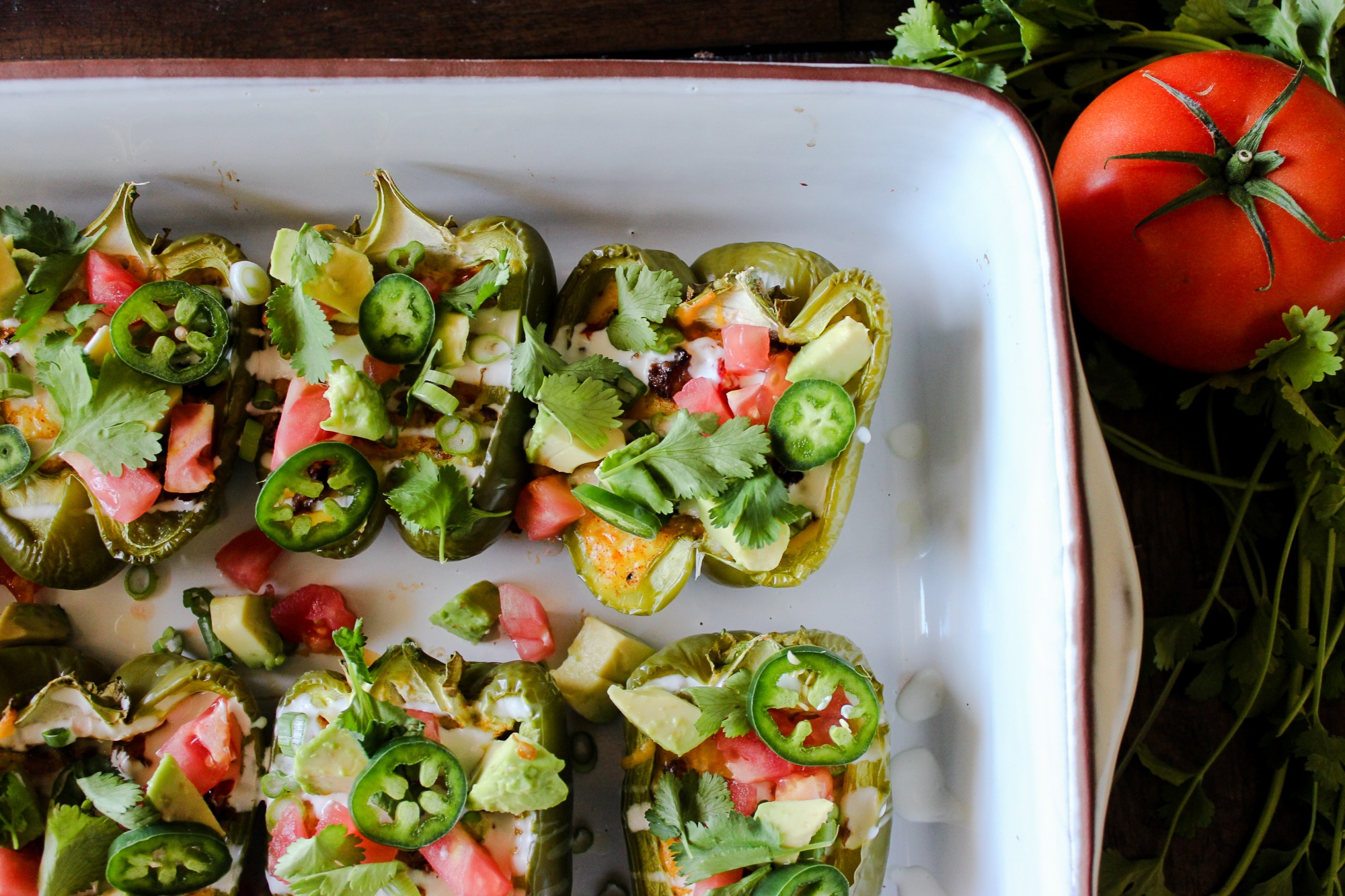 Are you a meal prep junkie? During the school year I spend most of my weekends meal prepping to keep my diet where it needs to be and to help save me on the nights I am too tired to cook. Can you relate??? Here is a quick and easy recipe I made up for a quick grab and go style breakfast. The best part is they are keto and low carb friendly. Omit the cheese and these are whole 30 & Paleo friendly too! The full recipe for Egg & Chorizo Breakfast Stuffed Peppers is located at the bottom of the post. 
Prep The Peppers:
In order not to over cook your eggs the peppers need to partially bake prior to filling them. I was able to buy some green peppers for a really good deal at Aldi so that is what I went with. You can use any type of pepper really. However, I would suggest sticking with bell peppers because they will be easier to fill. Bake them for 10-15 minutes until slightly soft in a baking dish.
Egg & Chorizo Filling:
I love chorizo. I had about a 1/2 lb left over from my Jalapeno Cheddar Biscuits & Chorizo Sausage Gravy recipe I made the other weekend. It was clearly calling my name and begging to be used in another dish. You could really choose to fill your peppers with any of your favorite breakfast fillings. Add ham, onion, and cheese for a take on a "western omelette". Add all veggies or even just some egg whites if that's your thing. Fill away! I added some onion, jalapeno, chorizo, and cheese to my filling. Fill the pepper first then pour the egg mixture over the top carefully. Bake until the peppers are set and then refrigerate and reheat for later in the week. So easy and so good!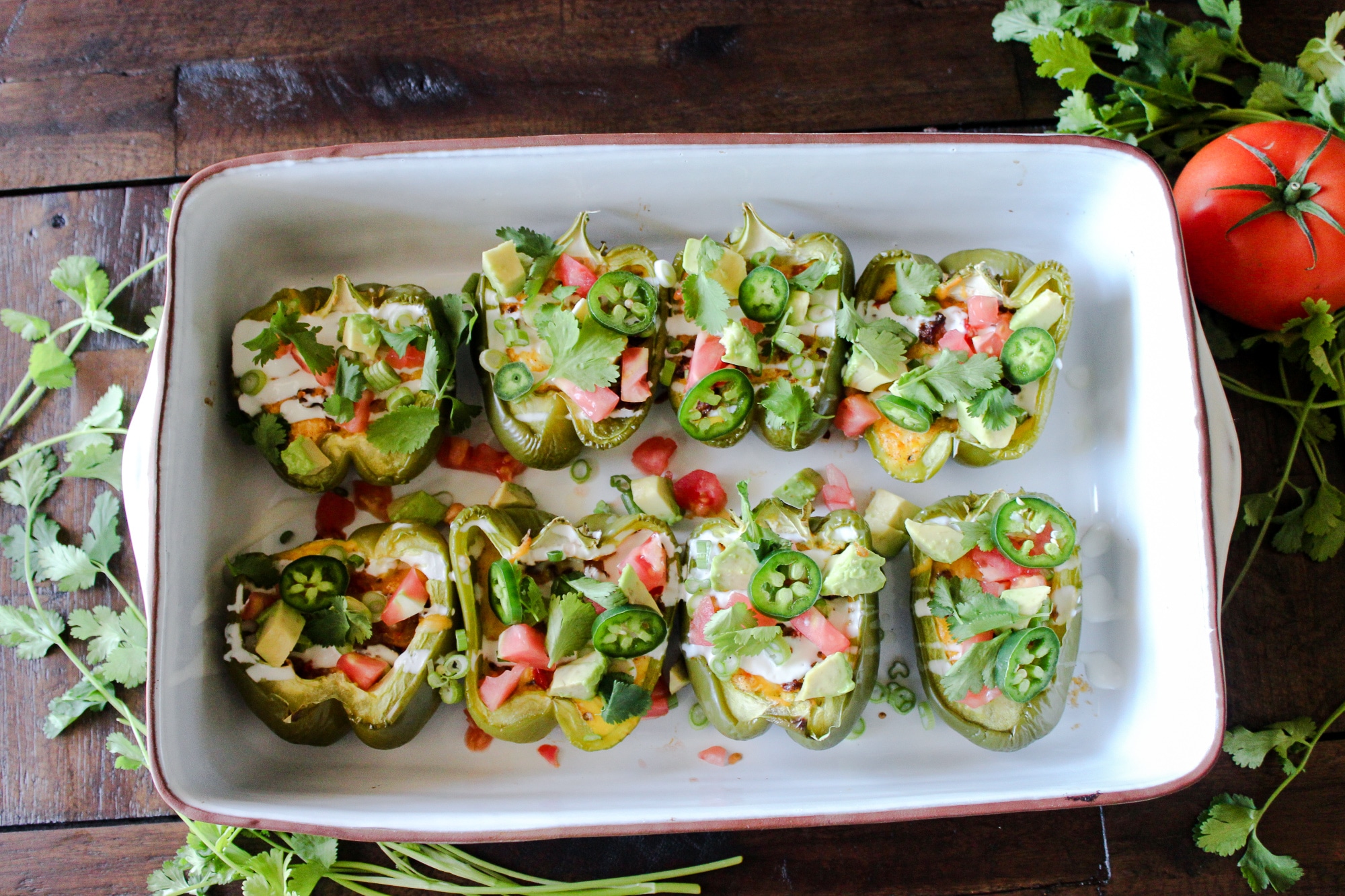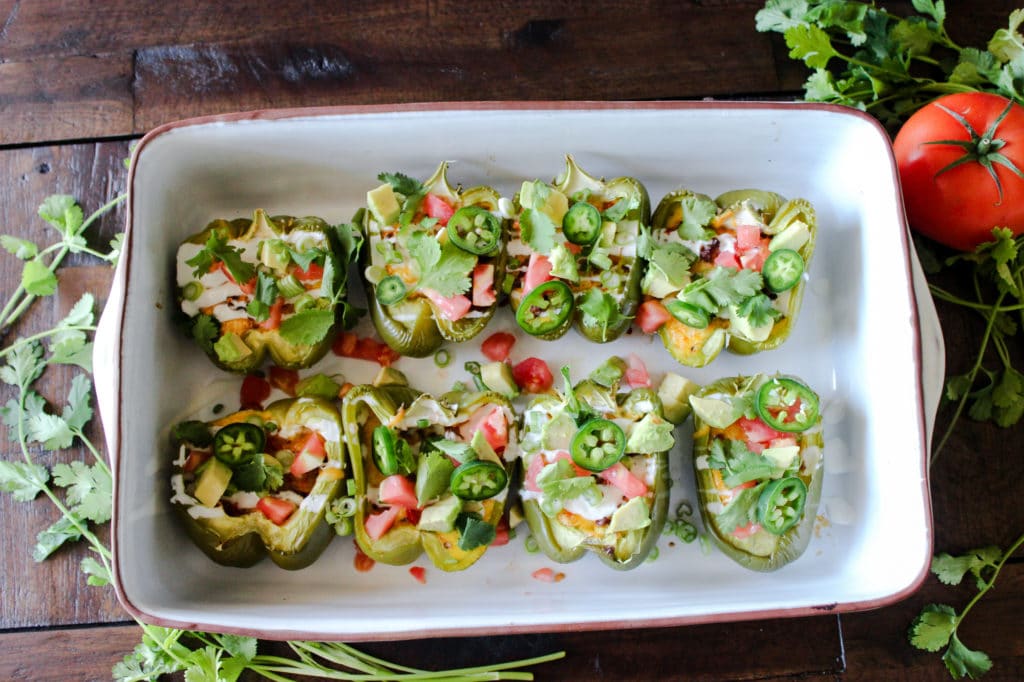 Bon Appeteach,
-L
Ingredients
4 Large Bell Peppers

6 Eggs

1 Tbsp Water or Milk

1 cup Shredded Cheese

1/2 lb Ground Chorizo

1 Jalapeno, diced

1/2 Onion, Diced

1/2 tsp Salt

1/2 tsp Pepper

1/2 tsp Cumin

Optional Toppings: Sour cream, cilantro, tomatoes/salsa, avocado
Instructions
1
Preheat the oven to 350 degrees F.
2
Spray a casserole with non stick spray.
3
Slice 4 peppers in half and remove the inside seeds and pith.
4
Place them cut side up in the dish and bake 10-15 minutes until just tender and soft to the touch.
5
While the peppers are baking, cook the chorizo sausage and remove the grease with a paper towel. Add the jalapeno and onions. Saute until tender.
6
In a bowl, whisk together the eggs, water or milk, cumin, salt, and pepper.
7
Remove the peppers from the oven and scoop the filling into the peppers. Only fill about half way.
8
Carefully ladle in the egg mixture into each pepper and cover the filling.
9
Sprinkle with your favorite cheese.
10
Bake for 20-25 minutes or until the egg is set.
11
Top with cilantro, avocado, salsa, and sour cream.
Notes
Remove cheese and sour cream topping to meet whole 30 and paleo requirements.