It's almost Valentine's Day but you are running out of time and you want to do something sweet (pun intended) for the one you love! This is easy, inexpensive, and a creative treat that doesn't require you to have a pastry degree. Customize your own Easy Cake In A Jar with your favorite cake and frosting flavors or use my full recipe as a guide. Not going to lie, that chocolate buttercream was sinful!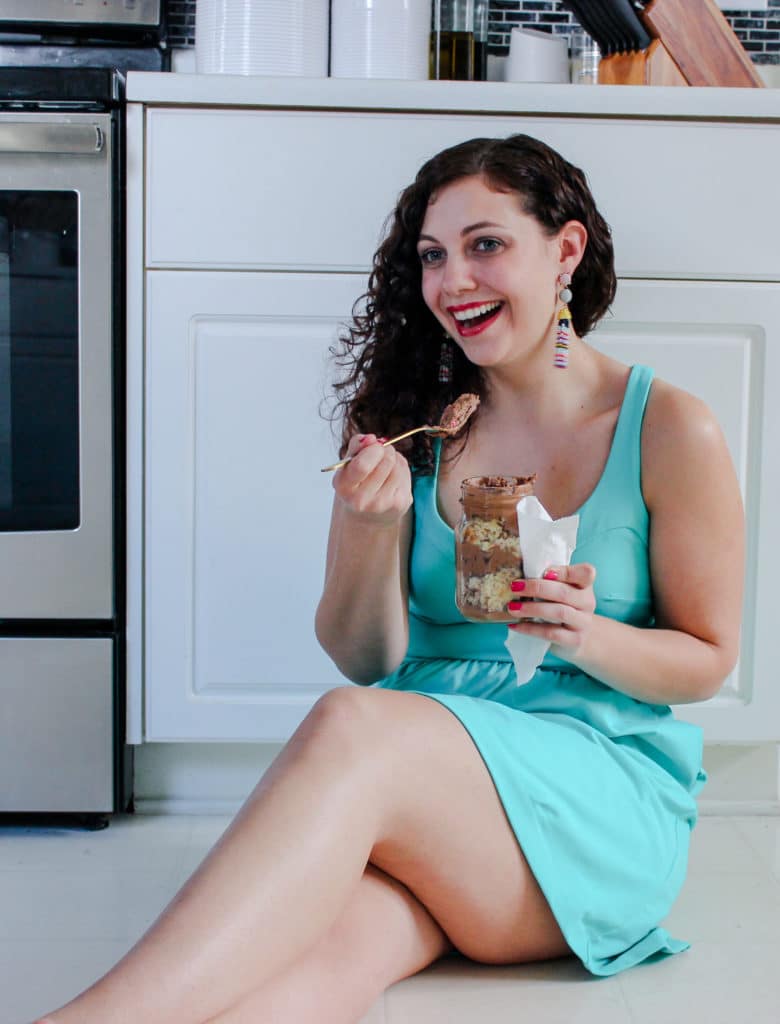 What Do You Need?:
Small Jar
Cake
Frosting
Sprinkles/ candies (optional)
Ribbon
Bake your favorite cake and allow it to cool. I like to cut my cake into small squares because it makes it easier to put into your jars. Pipe a little frosting on the bottom, add some cake, more frosting, more cake, and more frosting. Add a few sprinkles in between to add a fun pop of color. Tie it with some ribbon…or don't! All I know is enjoying some cake with your love is just as good as the cake itself.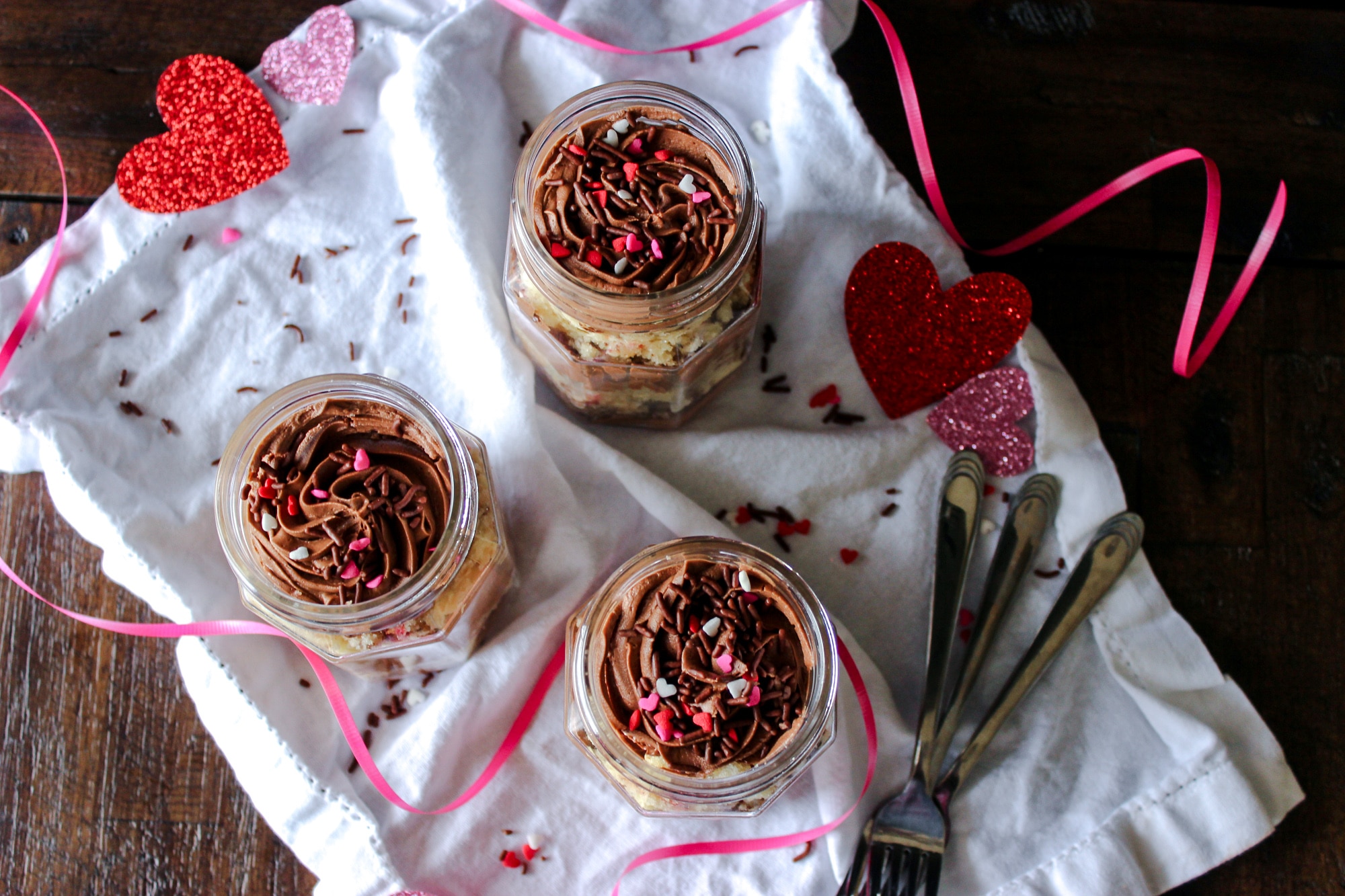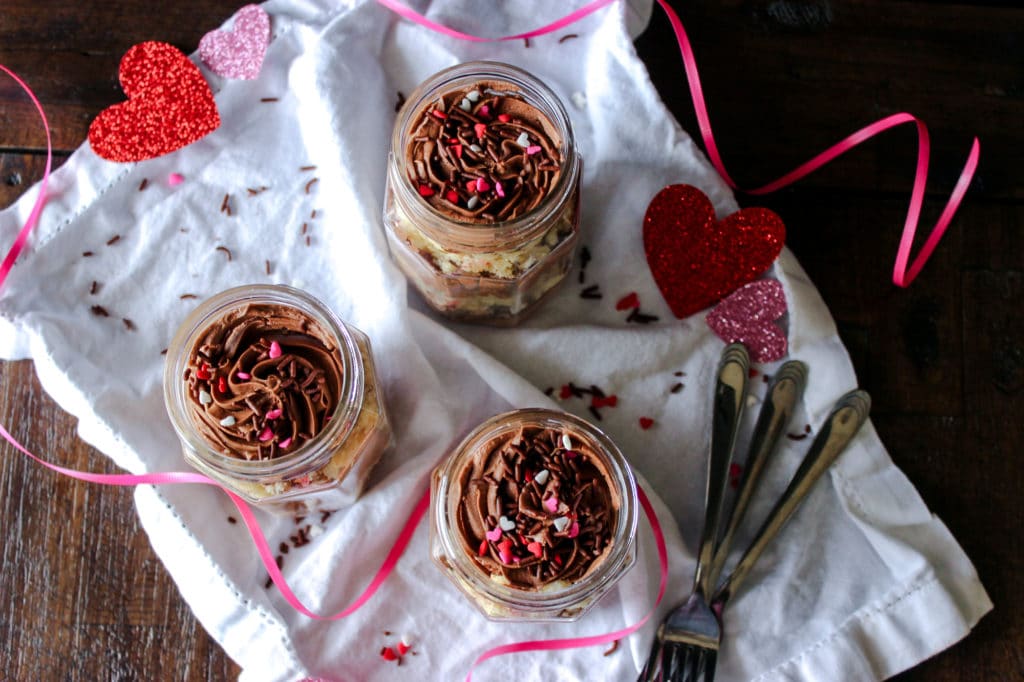 Bon Appeteach,
-L
Ingredients
Vanilla Cake:

2 cups, Sugar

1 stick Butter, melted

3 Eggs

2 tsp. Vanilla

4 oz. Sour Cream

1 1/2 cups of Milk

1 Tbsp. Baking Powder

2 1/2 cups Flour

1 tsp. Salt

Chocolate Buttercream:

2 sticks, Butter (softened)

1 cup Shortening

1/4 cup. Cold Water

4 1/2 cups, Sifted Powdered Sugar

1/2 cup, Cocoa Powder

1 tsp. Vanilla
Instructions
1
Preheat your oven to 350 degrees F and grease a 9"X13" pan.
2
In a large bowl combine the first 5 ingredients together and mix thoroughly.
3
Combine the dry ingredients in a separate bowl.
4
Add half the dry ingredients to the liquid ingredients. Then add half the milk. Repeat a second time until everything is combined.
5
Pour into a greased pan and bake for 25-30 minutes. Allow the cake to cool and cut into 1" cubes.
6
For the Frosting- Combine the butter, water, and shortening. Add in the vanilla and cocoa powder. Gradually add in the powdered sugar. Scraping down the bowl as needed till it is all combined and is fluffy and smooth.
7
To assemble the jars, add a small amount of icing at the bottom. Add a 1" thick layer of cake, then a 1" layer of frosting. Repeat until the jar is full and the last layer should be piped frosting topped with sprinkles. Add a bit of ribbon or some decorative stickers to the jar.