Disney World Copycat – Dole Whip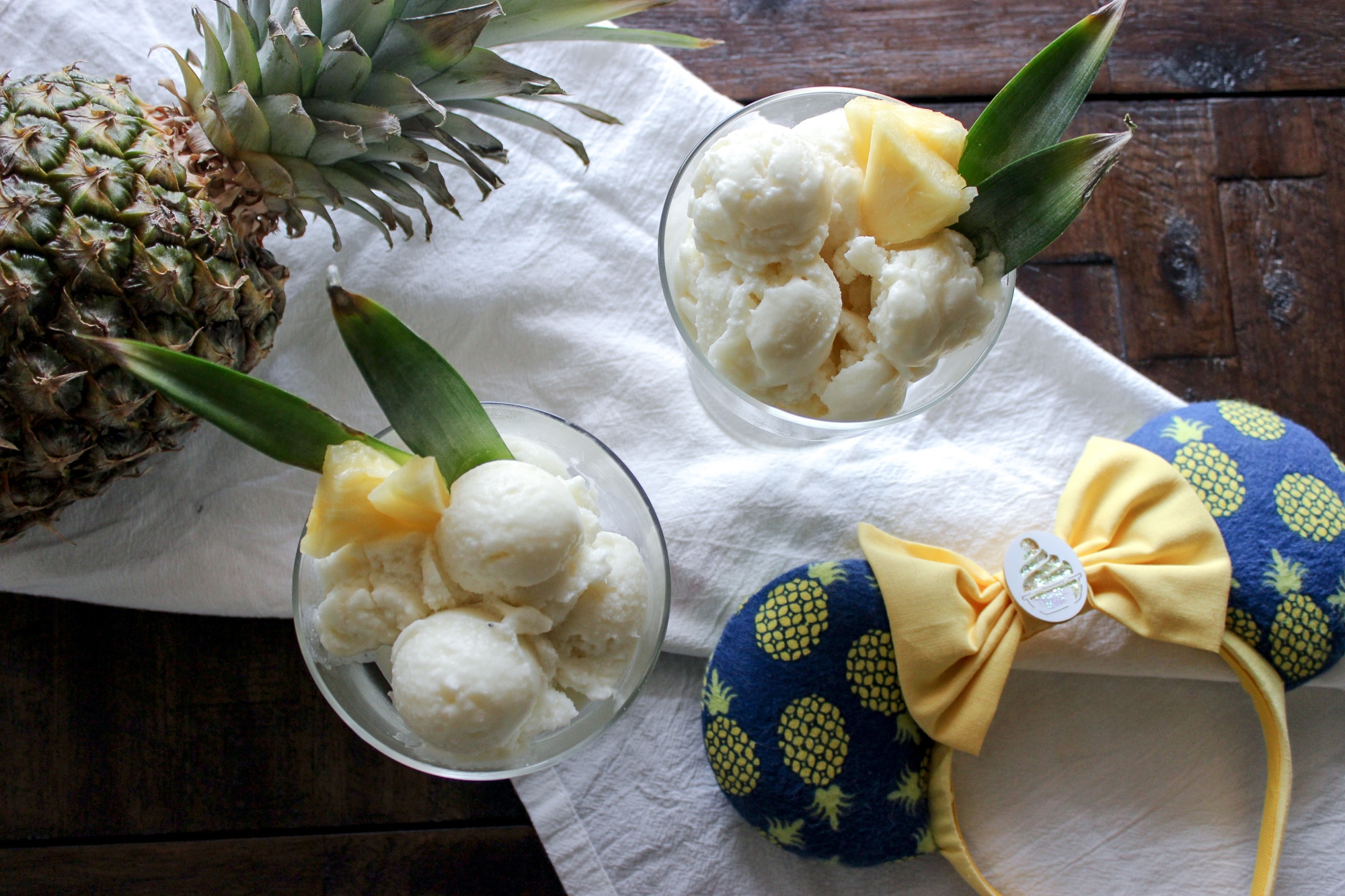 I was seriously spoiled for the three years that I lived in Florida. Sunshine year round (though that humidity will make you a little crazy), the ocean close by, and we were only a few short hours from the happiest place on earth. Disney world. Fun rides, spectacular shows, and great food. I have eaten at almost every restaurant in Disney and have tried countless menu items. There is one treat however, I cannot (like many people) get enough of. The Dole Whip. If you have never had a Dole Whip you are truly missing out. Don't stress however, because I have come up with a healthier version of this delicious pineapple treat just for you! The full recipe for my Disney World Copycat- Dole Whip is located at the bottom of the post. 
Bibbidi-Bobbidi-Boo:
This recipe is super simple and only has three ingredients (2 if you really want to keep it even easier) and outside of the natural occurring sugars in the pineapple, it's also really healthy! All you need is a good high speed blender, frozen pineapple, a can of full fat coconut milk, and some extra pineapple juice. That is literally it! Everything is blended till smooth and can be eaten as is or I like to pop mine in my ice cream maker for 20 minutes or so just to firm it up a bit more. It does taste best if eaten the same day however. If you do plan on freezing it try adding some arrowroot powder. This can help with the texture and the ice crystals that form during freezing. This is a great healthy treat that makes you feel the magic of Disney from your own home. I hope you enjoy this healthier version of my Disney World Copycat- Dole Whip!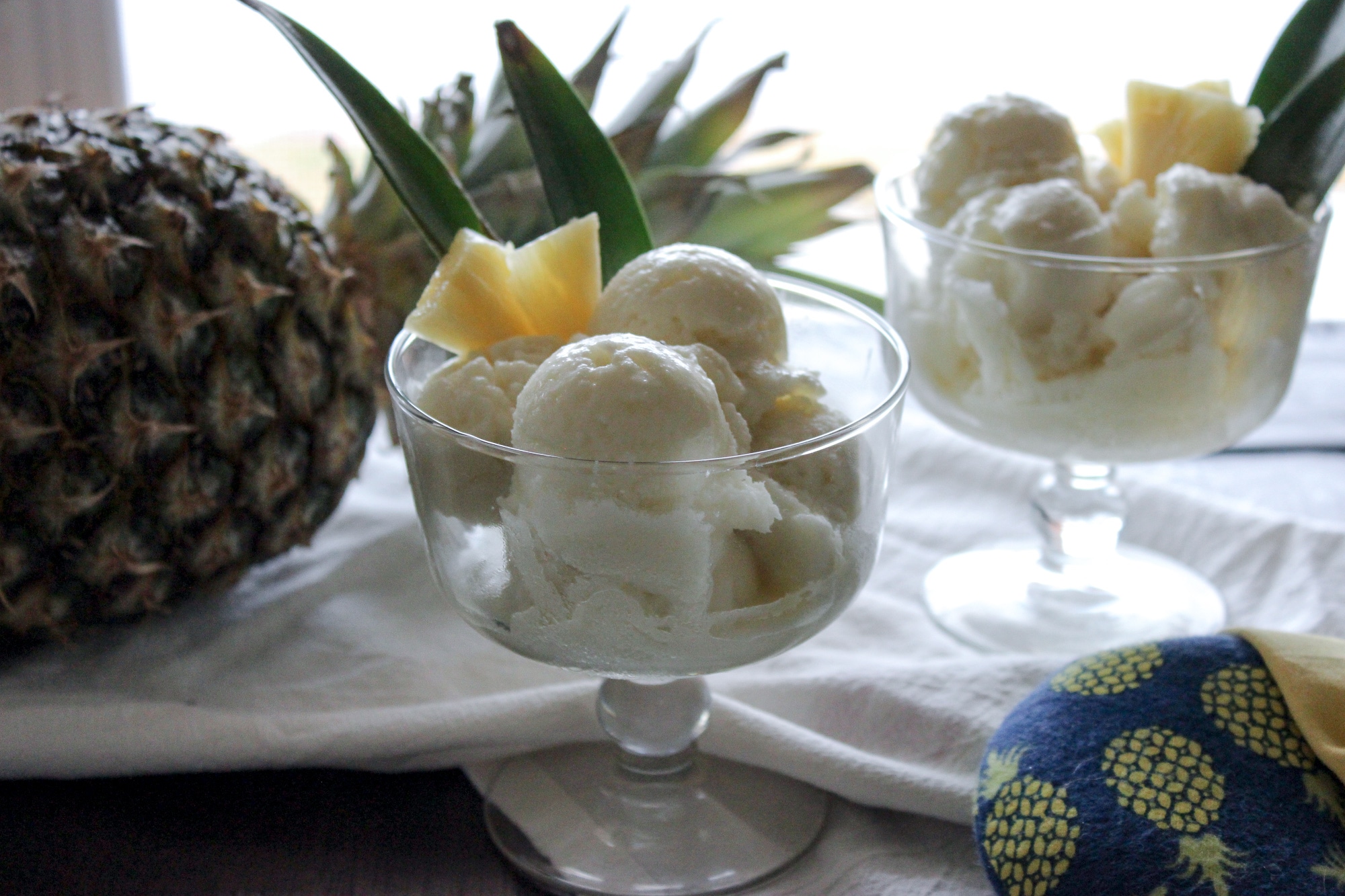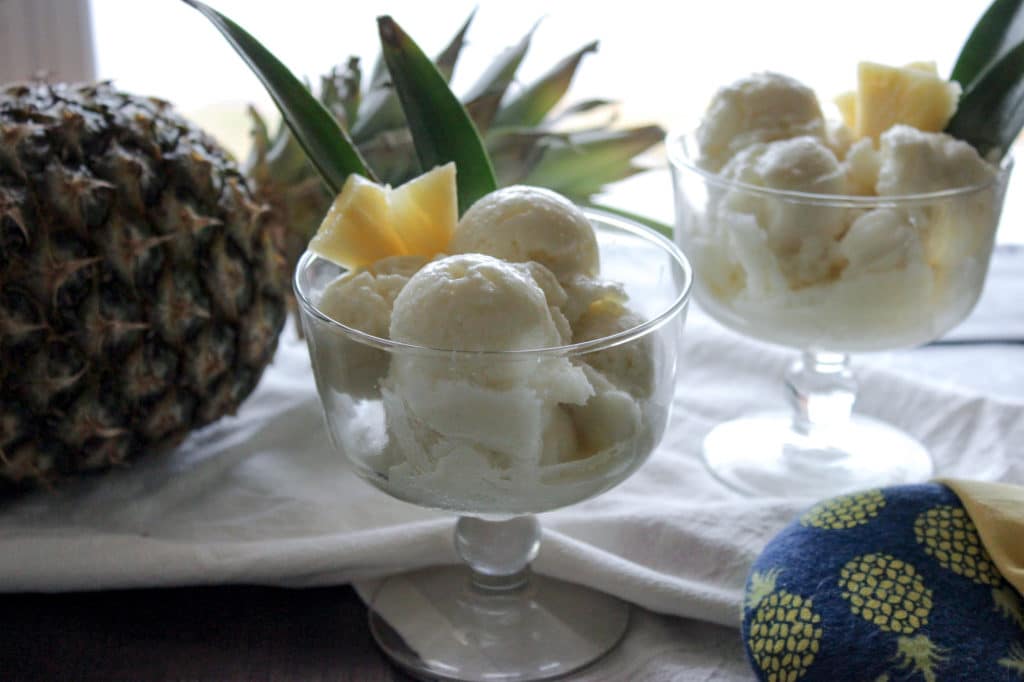 Bon Appeteach,
-L
Ingredients
4 Cups, Frozen Pineapple

1/2 Cup, Pineapple Juice

1 Can, Full Fat Coconut Milk
Instructions
1
Place the three ingredients into a blender. Blend till smooth.
2
Eat as is (slightly softer) or place in an ice cream maker for 20-30 minutes to firm up.
3
Play some Disney music and have a magical time!