Christmas Morning Coffee Cake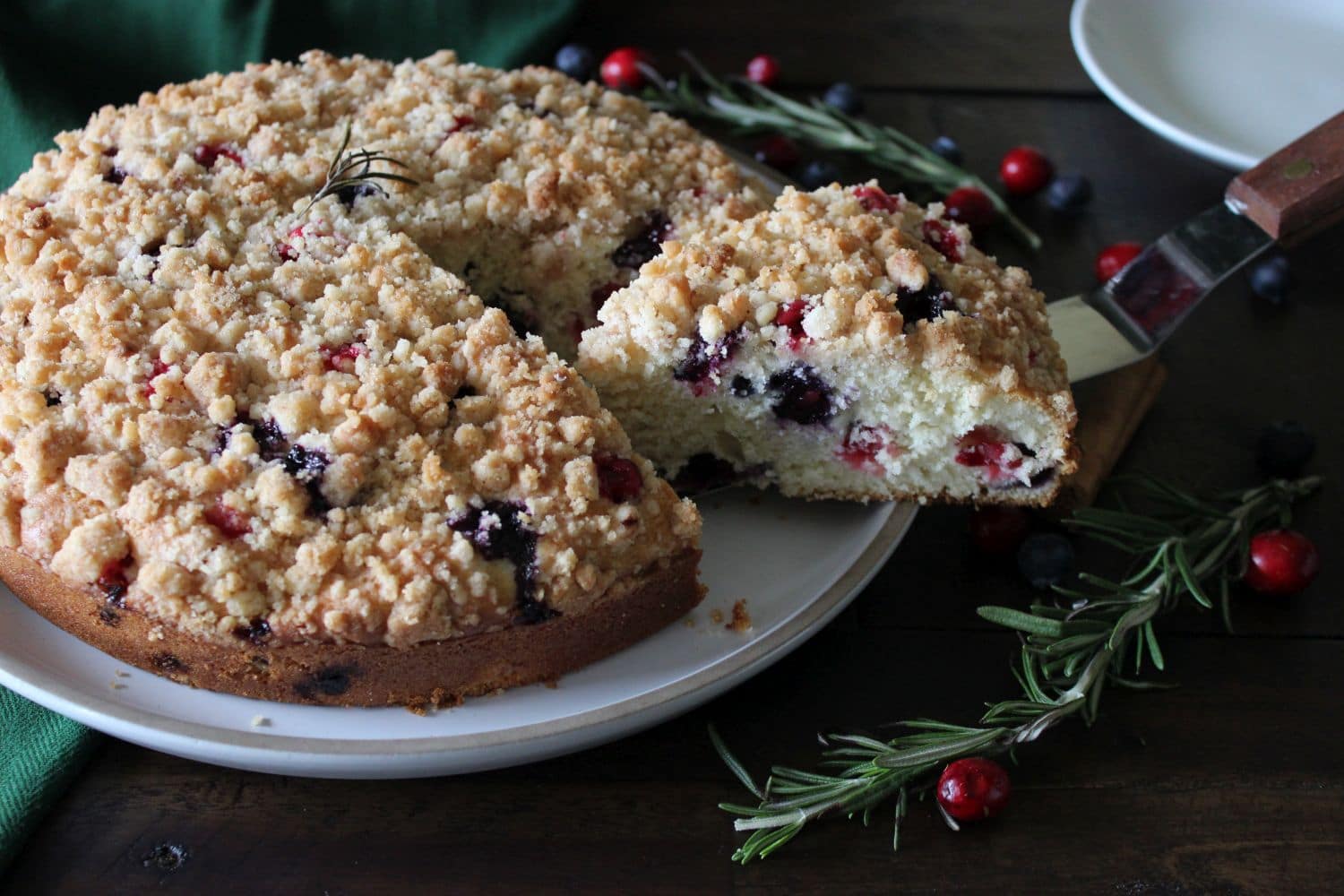 Christmas mornings are for opening presents with family, sipping delicious fresh roasted coffee, and taking a bite of a sweet and soft coffee cafe. This coffee cake recipe is infused with fresh rosemary and uses both blueberries and cranberries. Its sweet, a little tangy, and has that perfect texture of cake in the inside and crunchy streusel on the top.  I adapted this recipe from King Arthur Flour to create a wonderful holiday treat perfect for you and your family.
Start with the Streusel:
Streusel is the easiest way to make your baked quick breads 100% better. Its literally just butter, sugar, and flour combined. I make this first so that the melted butter cools and hardens to the sugar and flour mixture. I can crumble it and top my baked goods with a nice crunchy topping that tastes like heaven after baking.
Coffee Cake Batter Up:
This coffee cake is a basic quick bread recipe. You could bake it in a loaf pan, an 8X8″ pan or my favorite, the 9″ cake pan. You combine you basic baking ingredients like butter, sugar, eggs, and vanilla. Then mix your dry ingredients like flour, baking powder, and salt. The trick to this is the half and half. I take one long spring of fresh rosemary and allow it to soak into the half and half  before using in this recipe. You could also warm the milk and steep it ahead of time and this will make the rosemary flavor much stronger. I like just the subtle hint of flavor. Last but not least, you need your berries. Find some beautiful fresh blueberries and cranberries to lightly fold into your finished batter.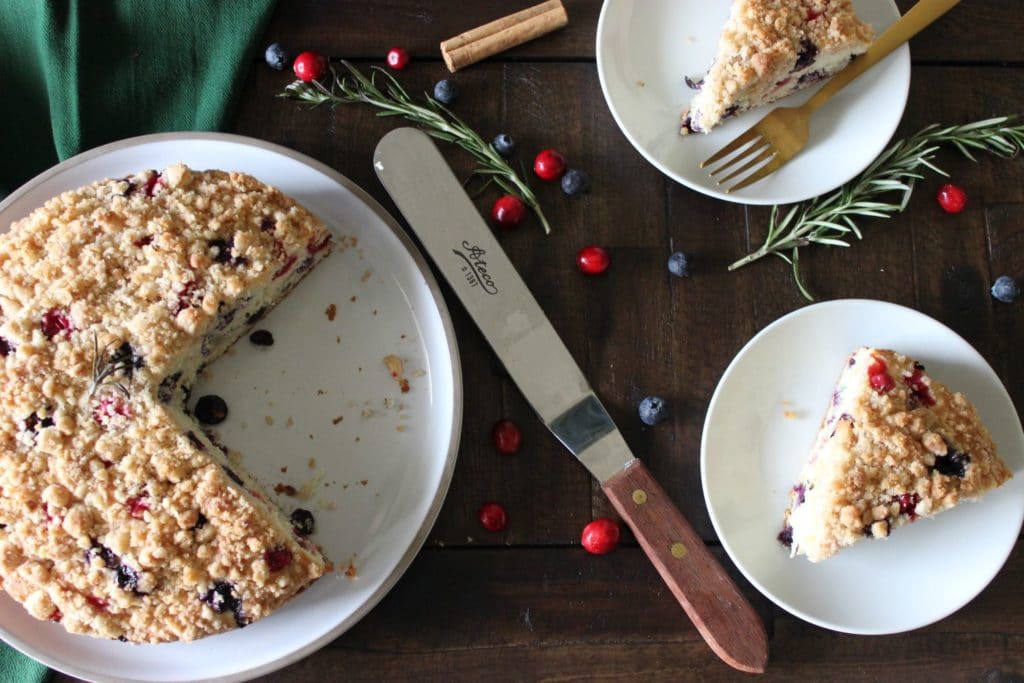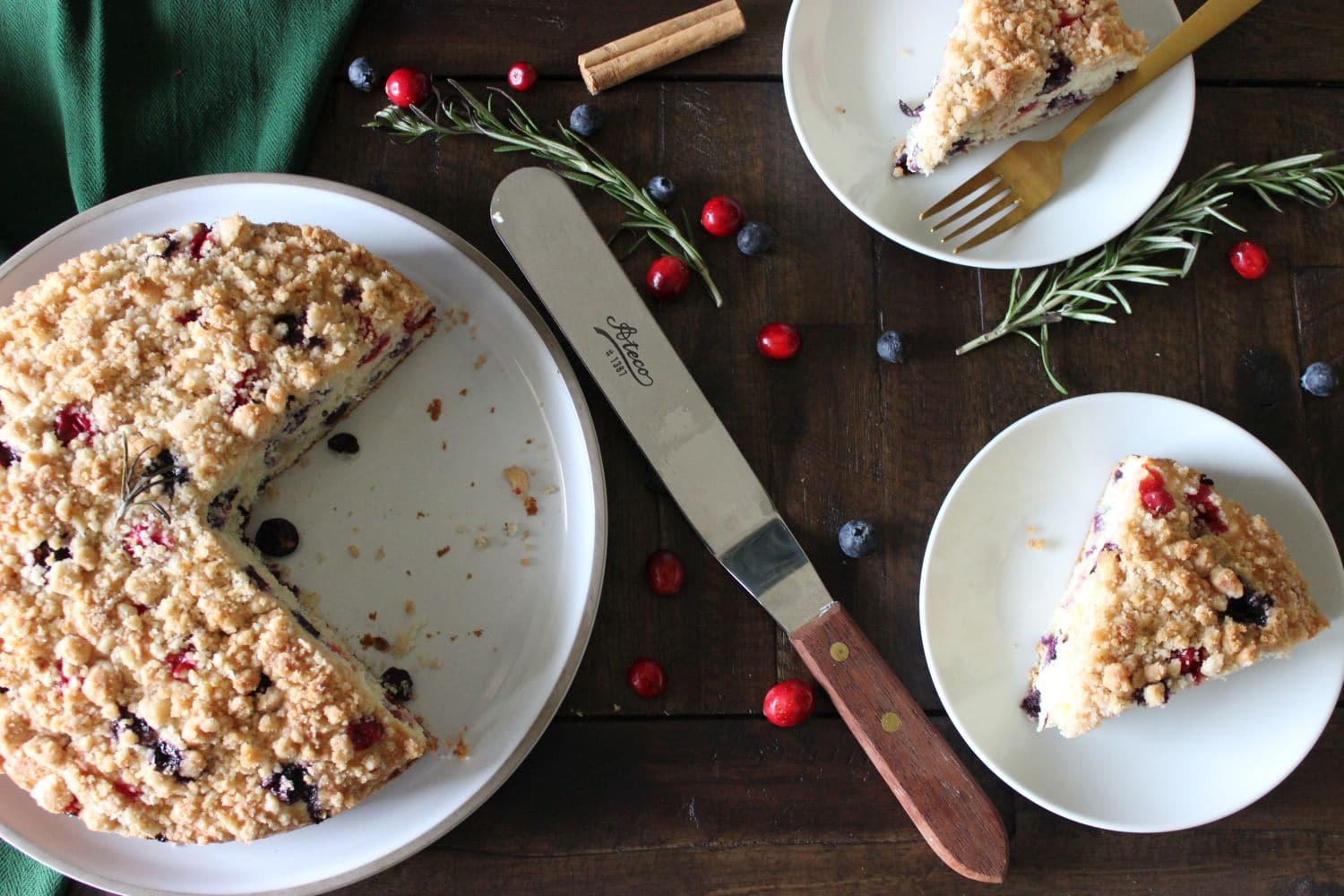 Bon Appeteach,
-L