This post was written in partnership with Sprouts Farmers Market, all opinions are solely my own.
4 Reasons You Should Shop At Sprouts Farmers Market:
I've been partnering with Sprouts Farmers Market for the last few months now, and I have to say they are currently one of my favorite brands to not only work with as a blogger and recipe developer, but also as a consumer.
I recently had the opportunity to go and visit the Sprouts head quarters out in Scottsdale, AZ and found even more reasons to love and support this company.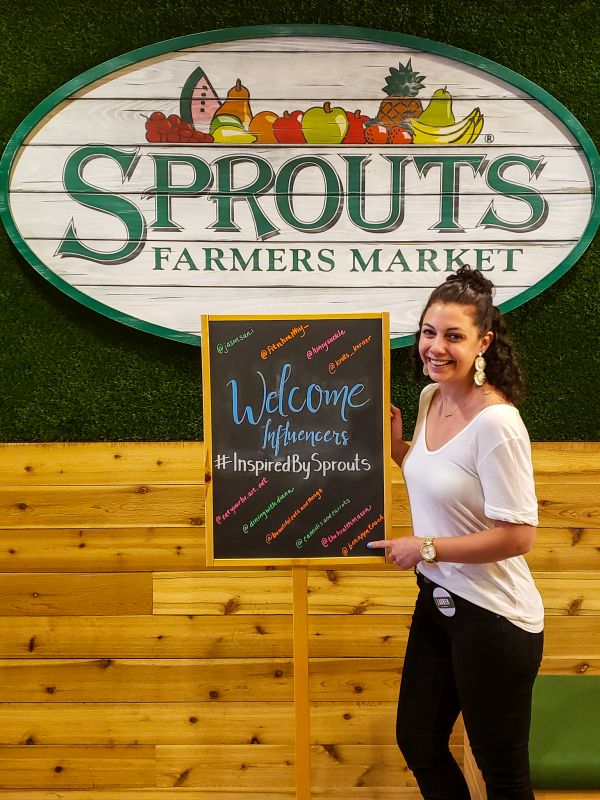 I wanted to take the time to share my thoughts and feelings here with all of you, because I really believe in transparency. You see, as a long time high school culinary arts teacher, I often advocated that my students learn to be a smart consumer over anything else they took away from the course.
At the end of the day, where and who you support with your wallet, does matter! Read on to check out why I choose to shop and work with Sprouts.
1. The Food
I think this is a given that the food has to be number one when it comes to why I love shopping at Sprouts.
Fresh produce, incredible deli and butcher counter, fun prepared food items, and great sprouts brand products.
What I love is not only are the ingredients high quality, but I learned how much work goes into creating and regulating the products they put in their store and how they keep their customer as the number one priority.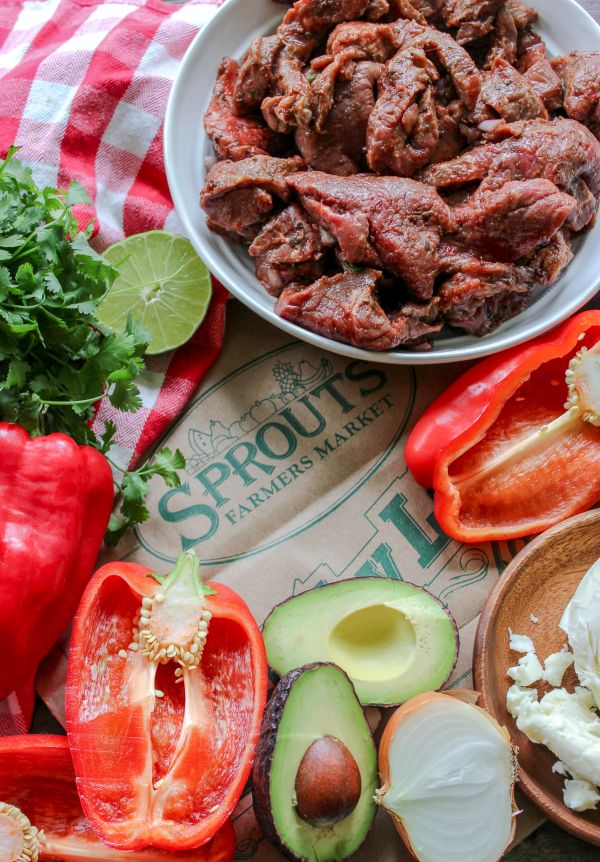 My favorite thing I learned when I attended the Sprouts retreat was in regards to how they process their organic chicken. They carry what is called, "air chilled" chicken. This process consists of blasting the chicken to cold temperature below 40 F after processing, and is done very quickly.
This eliminates the need for the much more common method of using water and salt to help cool the chicken. Using a saline solution often creates a totally different texture and flavor profile to the bird. With air chilled, you get a real natural chicken that cooks up and tastes the way chicken should.
Check out this recent Easy Weeknight Roasted Chicken recipe I made this week using one of their chickens!
2. The People
On this recent retreat to tour Sprouts HQ out in sunny Scottsdale, it was hard not to notice one really key component about this company.
The people.
Yes, the food and the product you are purchasing matters, but the people and the mission they stand behind carries just as much weight in my opinion.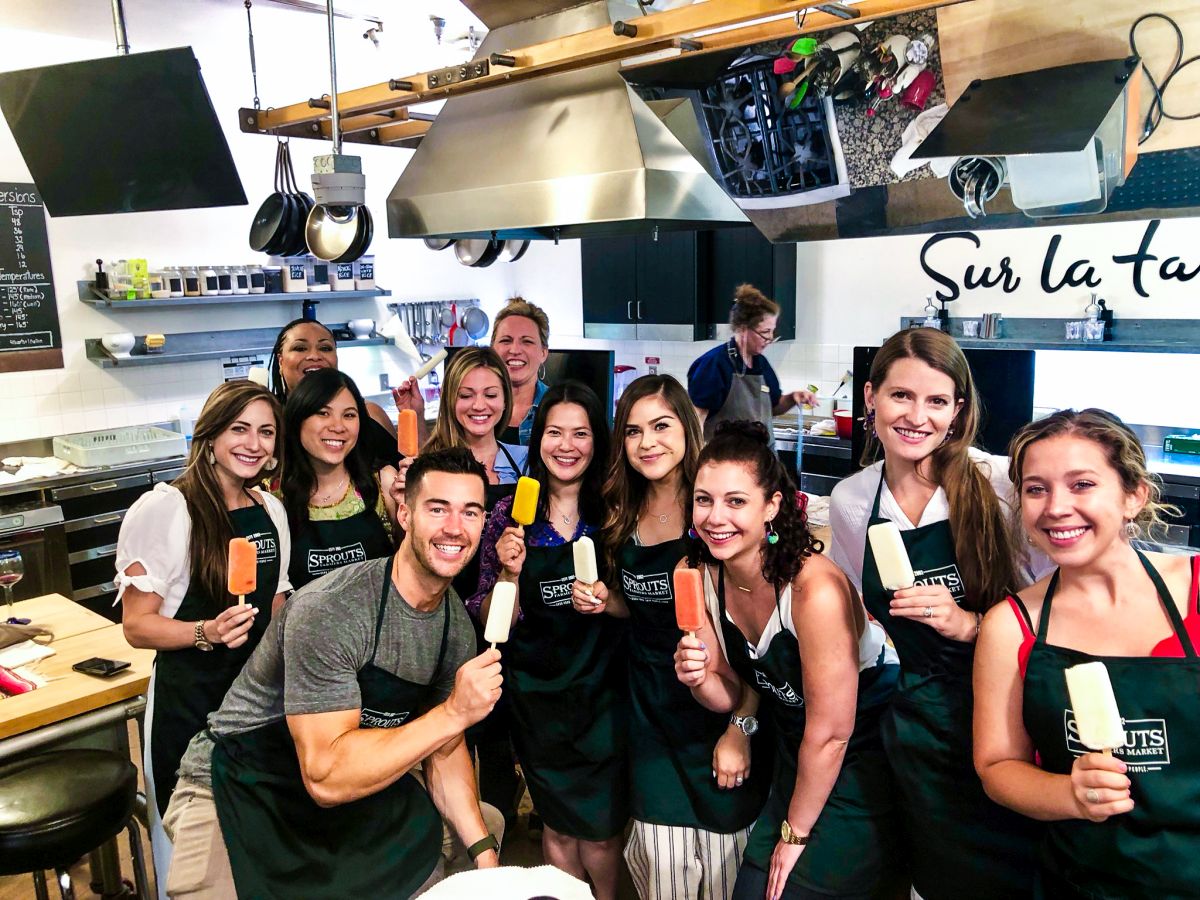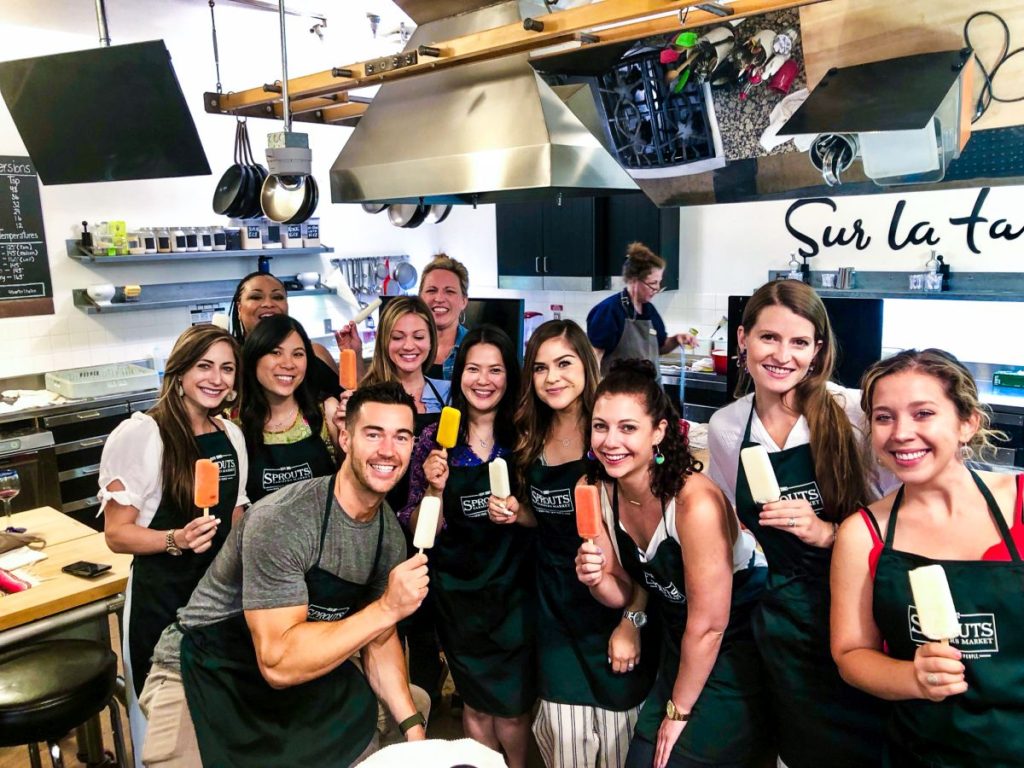 I've never met more passionate people working in a corporate setting. It's genuinely reflected in the work they do and how that trickles down to each store employee and ultimately to the customer.
We met with the Chief Operations Officer, Dan Sanders and talked about what Sprouts culture is about and their approach to creating not only a quality product, but a brand that he is proud to be a part of. You don't see that a lot these days, and I had so much respect for it!
3. Giving Back
Out of the entire three day trip, I was the most moved by the Sprouts Foundation and the mission sprouts has in regards to giving back to the people in their communities.
I love how the Sprouts foundation works to grant different organizations across the country funds to feed kids as well as teach them the power of growing and making their own food.
As a previous culinary arts teacher, this spoke so much to my heart it was honestly hard not to feel emotional about how they are helping feed so many kids and giving them the skills to understand and know how to cook and grow their own food.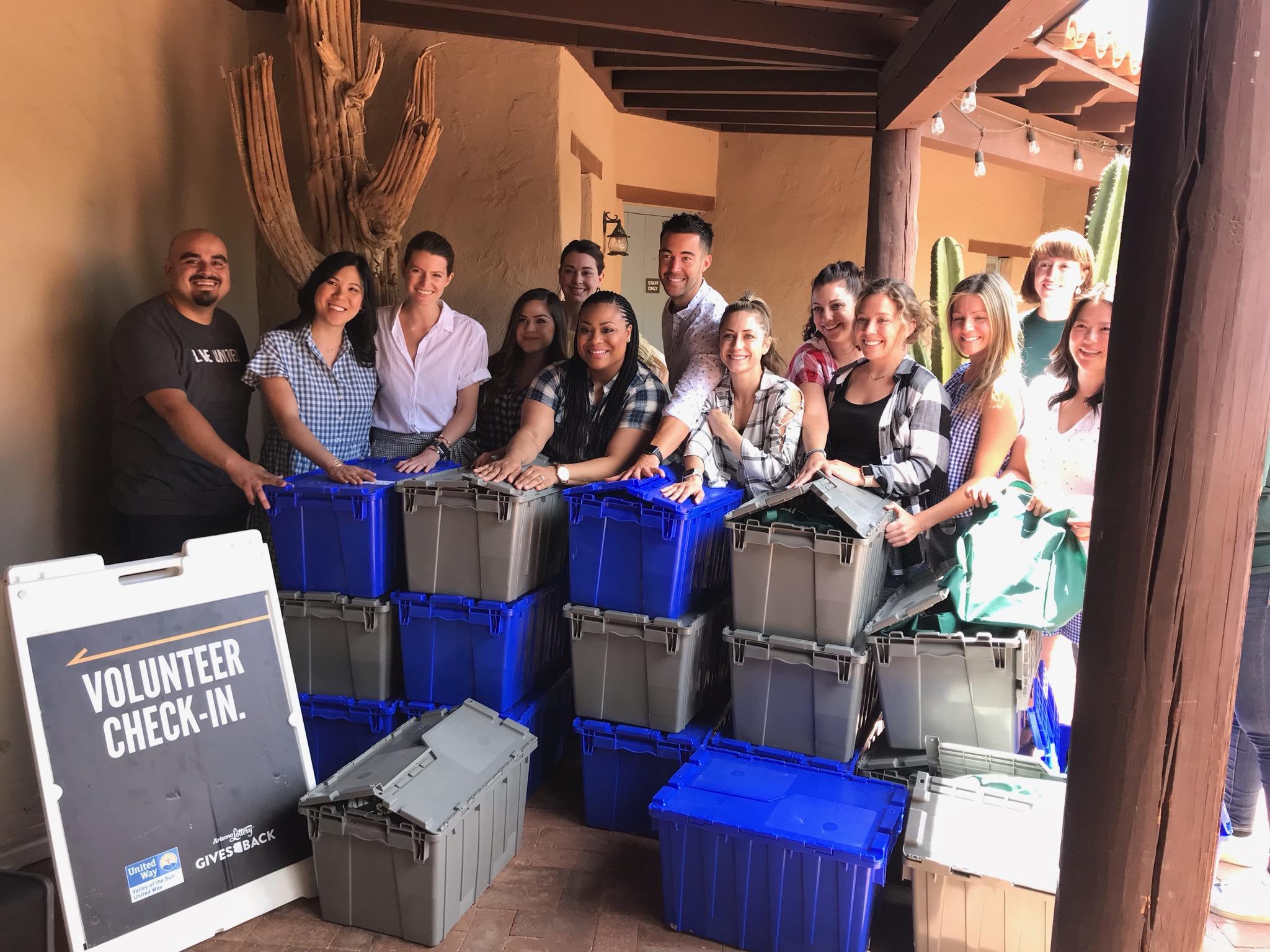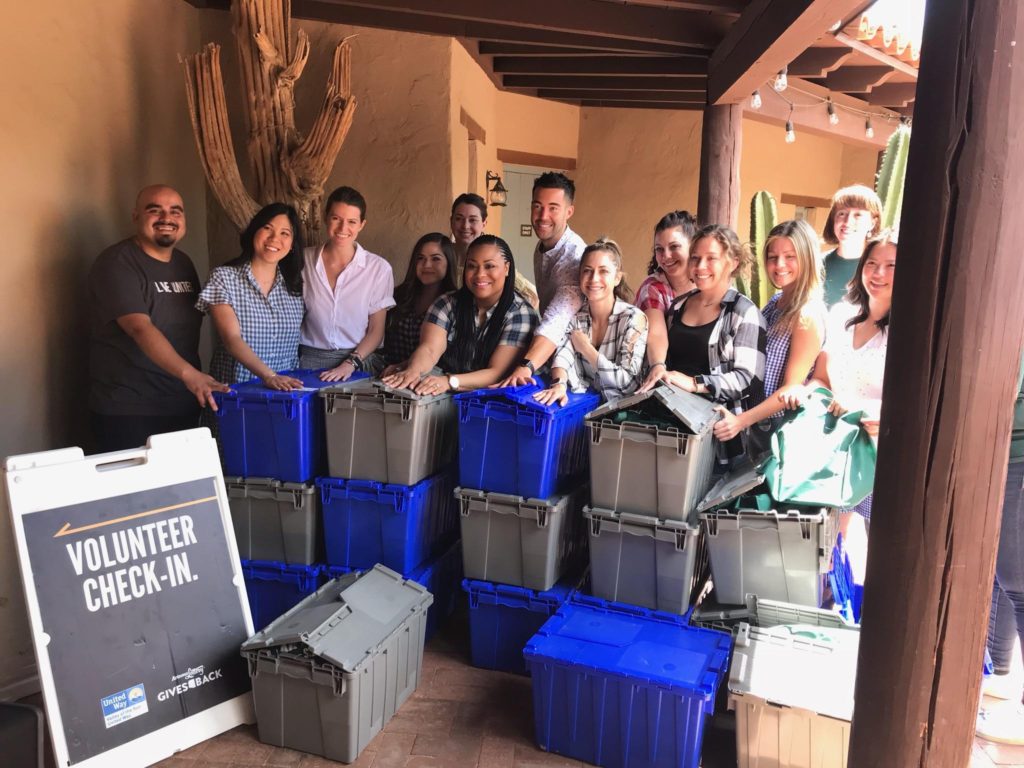 I can 100% get behind that. Learn more about the Sprouts foundation and how they're giving back to communities across the U.S here.
4. The Coconut Rolls
As an avid keto and low carb eater, I find so many great products at Sprouts that help support my need to manage my PCOS through this way of eating.
Coconut rolls may not fit the criteria of a keto diet, but OH MY GOSH I honestly could care less.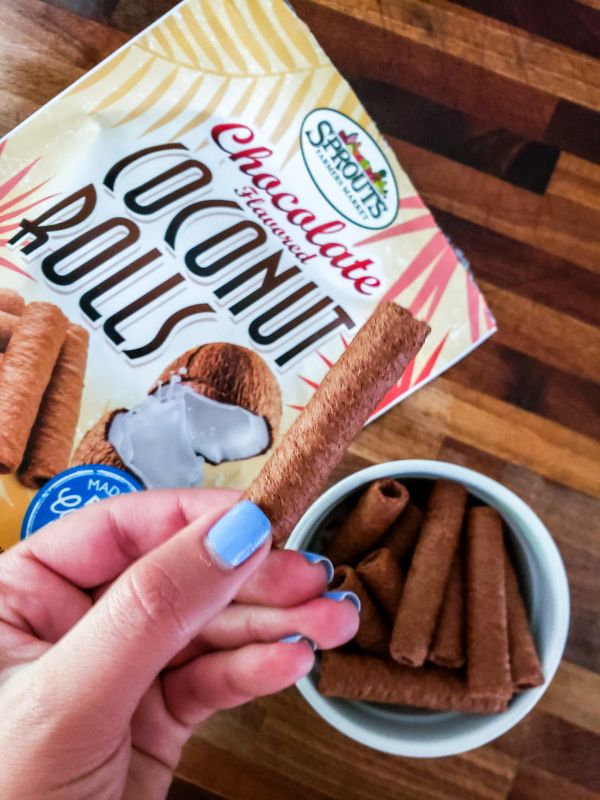 I tried these one afternoon at the retreat and have to restrain myself from not buying a bag every time I go to the store. They're so unique, crunchy, and delicious.
Just go buy them. Ok, good… glad that got covered.
Thanks for taking the time to read through this article. I know we all have options when we shop these days, but I find value in who I work with and where I buy the food I feed myself and my family.
If you want to find a Sprouts Farmers Market near you, check their store locator too (at least to get the coconut rolls, ya know)!
Bon Appeteach,
-L